Apparently There's An "Ace Ventura" Reboot In The Works And I Simply Must Know More
All righty, then.
So, if you grew up in the '90s, you know that Jim Carrey's Ace Ventura character is I-C-O-N-I-C.
From two films to a TV cartoon series that ran for three seasons, people truly seem to enjoy the infamous pet detective's adventures.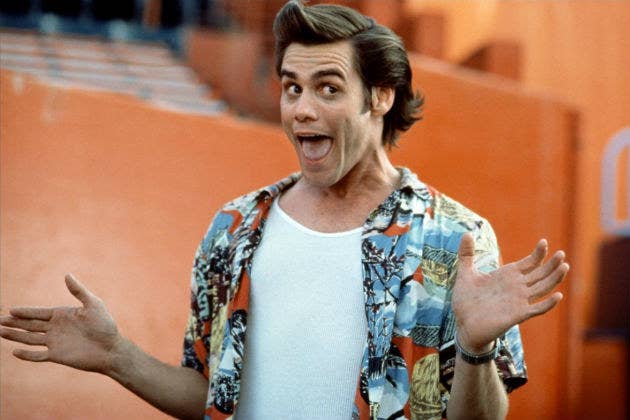 And today Deadline reported that the company behind the originals, Morgan Creek, is planning to reboot the franchise.
As far as format goes, Morgan Creek's president David Robinson said: "Because it's episodic in nature, about a pet detective, it also lends itself to a traditional single-camera series franchise."
As for seeing Carrey don his signature Hawaiian shirt and brightly colored pants again, it's not outside of the realm of possibility.
"The company would welcome Jim Carrey to reprise one of his signature roles. The current concept eyed for an Ace Ventura reboot is a baton-handing," they noted, going on to explain, "a long-lost son or daughter of Ace possibly showing up at his doorstep and taking over."
In a world of binge-watching, it'd definitely be awesome to see the premise re-imagined as a live-action TV show.
Oops. Something went wrong. Please try again later
Looks like we are having a problem on the server.
So what do you think? Would you be down to watch Ace and crew go back to solving animal-related crimes?
I hate reboots, no matter the franchise. Come up with your own ideas!

I'll only watch it if Jim Carrey is in it.

I only clicked on this article to write "WHO CARES" in the comments, so WHO CARES!