Hi, hello, how are you? Great. So we're all aware that Amber Rose is a fashion I-C-O-N, fight me.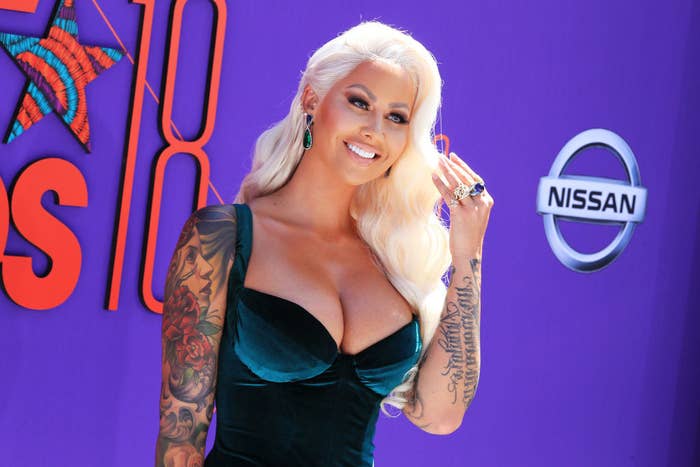 Well, tonight Amber showed up to the 2018 VMAs looking like if Catwoman and Daredevil had a gorgeous baby AND I JUST: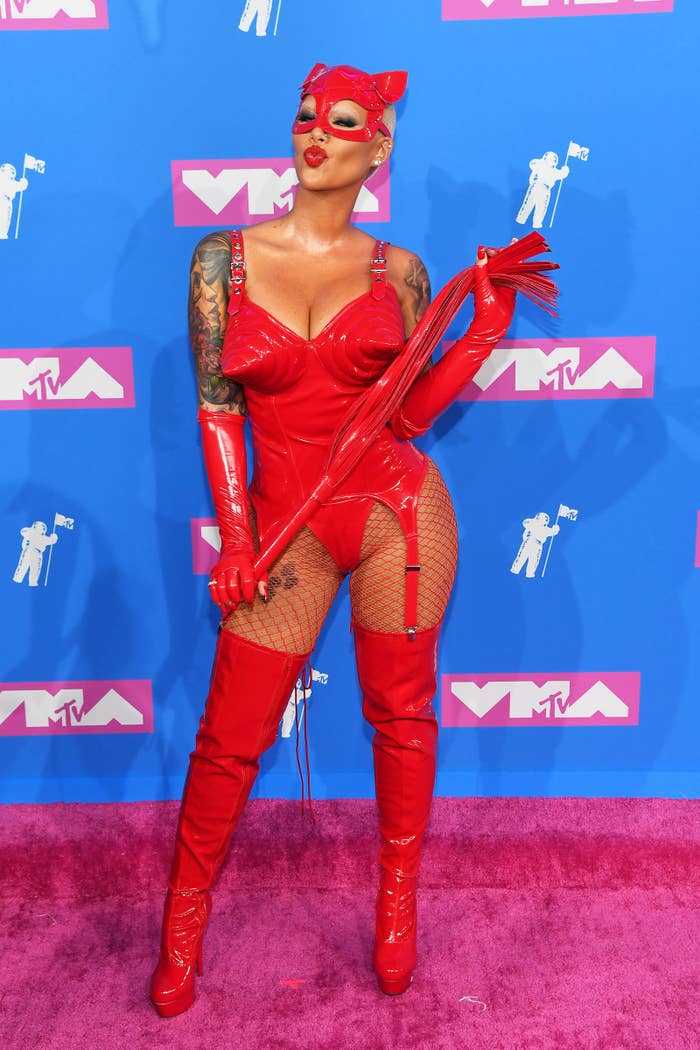 WOULD YOU JUST.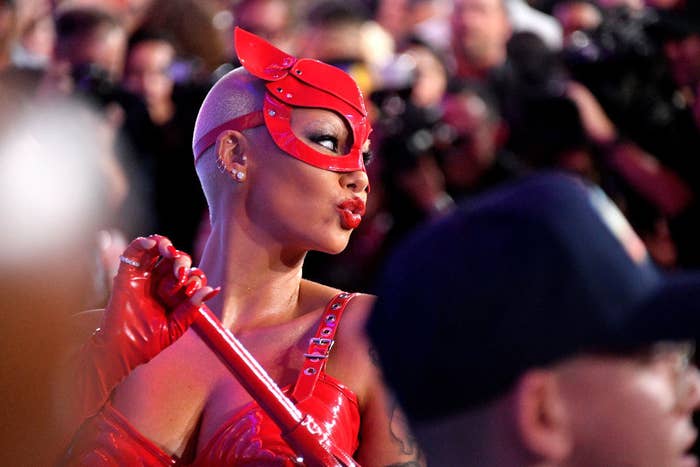 LOOK.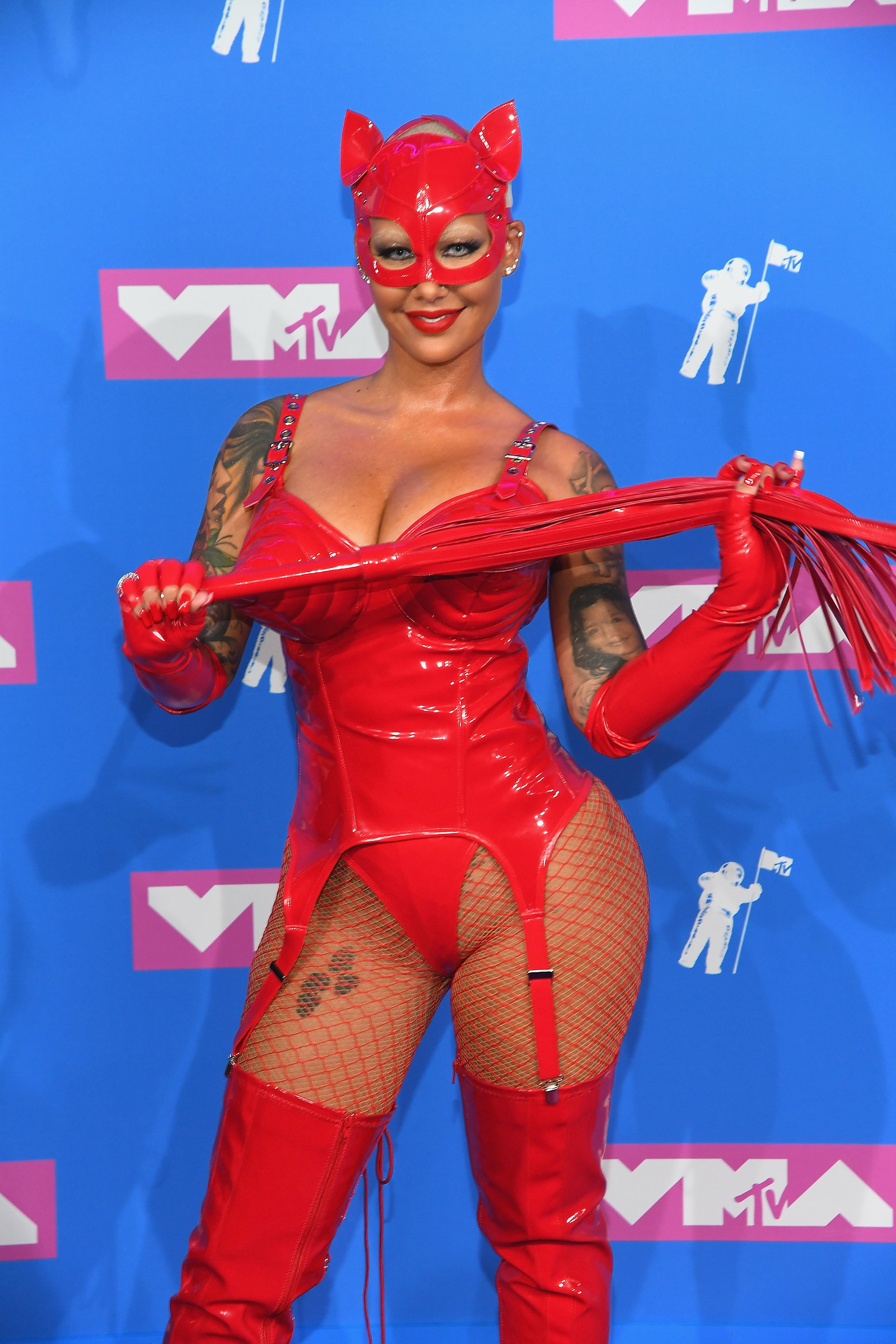 AT THIS ABSOLUTE LOOK.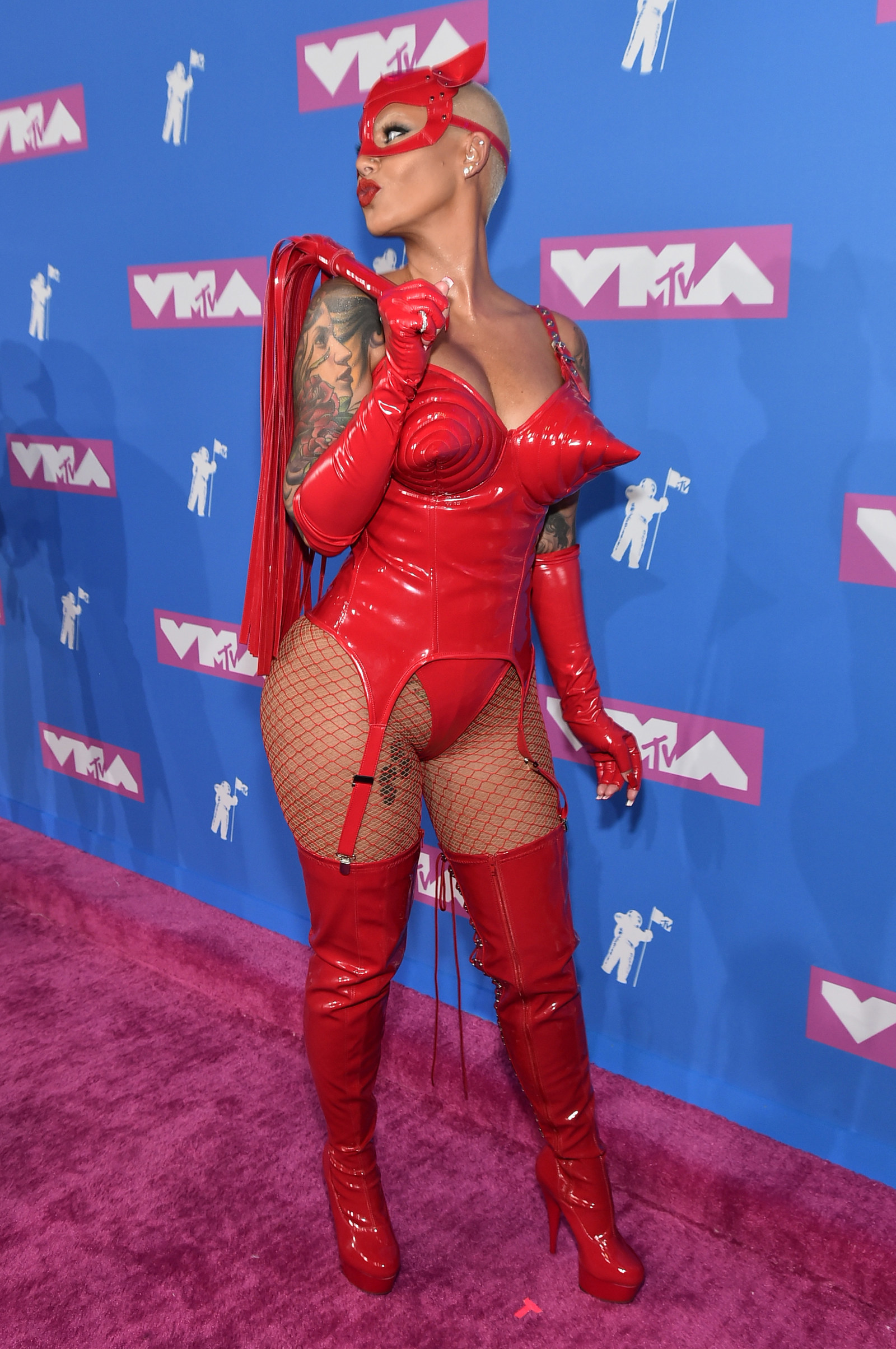 Literally STUNNING from EVERY angle.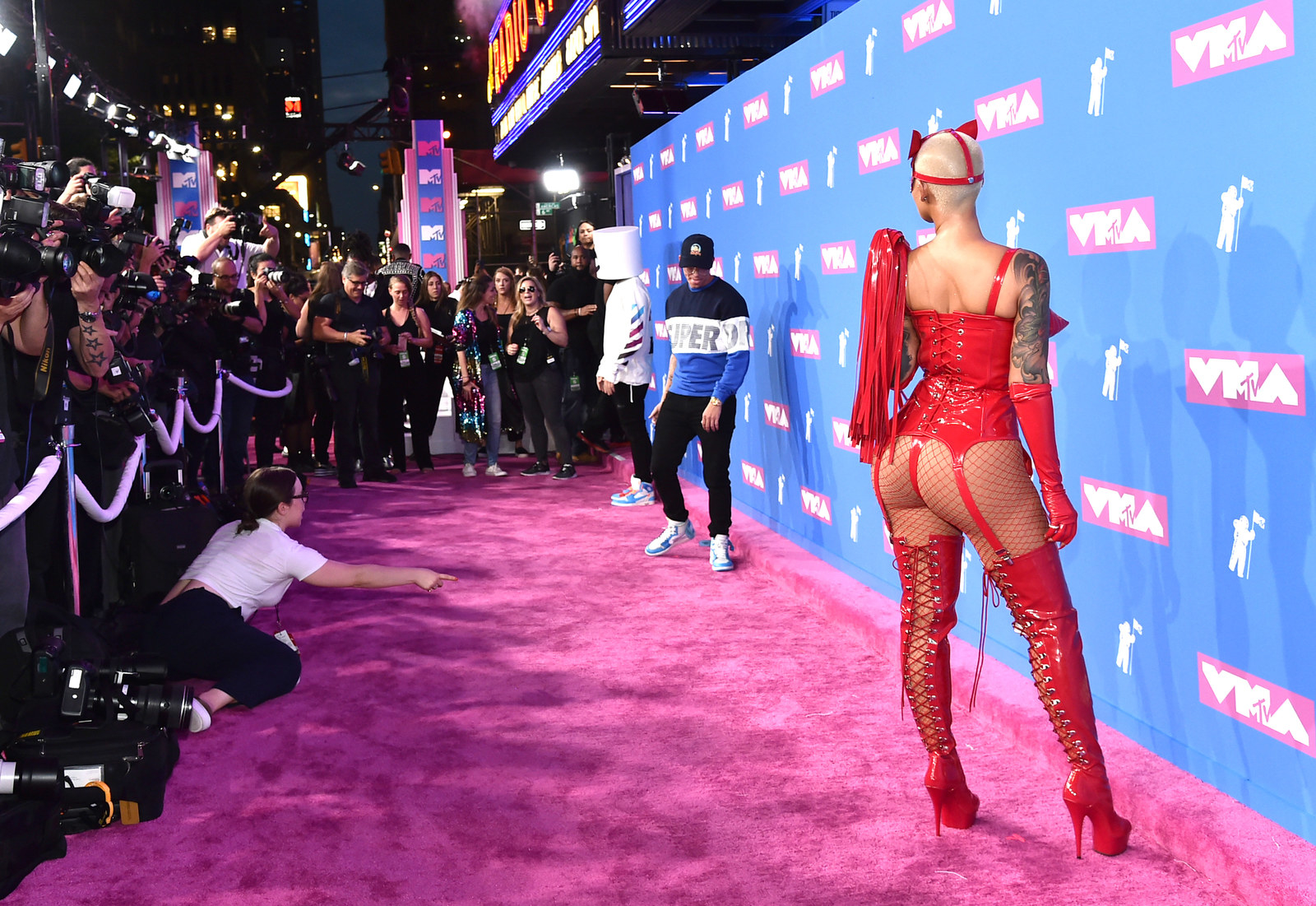 When asked about her inspiration, Amber noted she wanted to channel a "intergalactic space slut vibe" and, while I have no idea what that means, I think she nailed it.
Like, some people just show up to the VMAs. Amber Rose is suited to attend and then fight crime IMMEDIATELY following the show.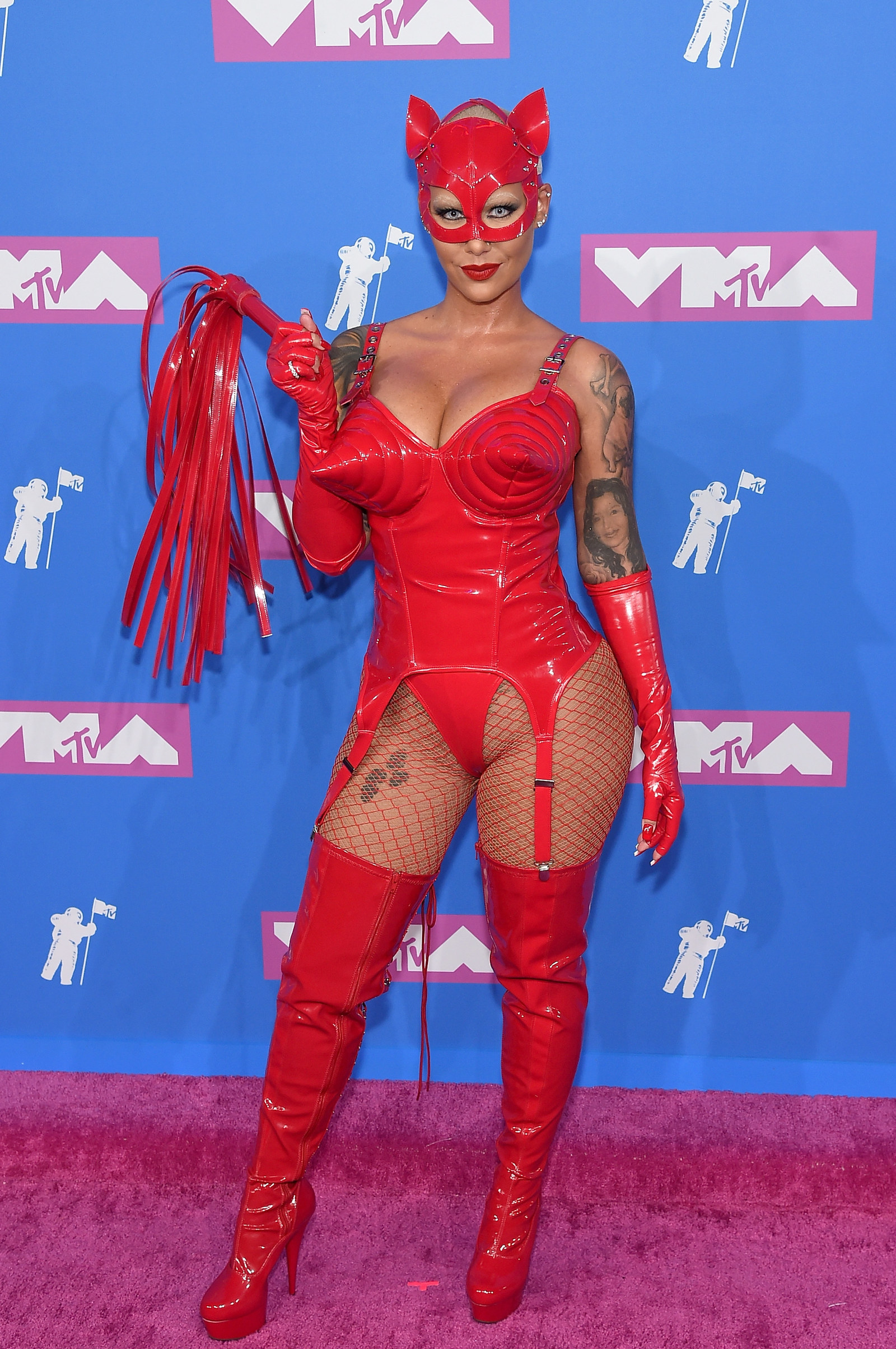 And naturally, people had ~feelings.~
Some were confused:
While others felt it was a good time to mark their calendars for Halloween:
So yeah, love it or hate it (or hate that you love it), there's no denying Amber won the VMA carpet tonight.