Thousands of Indigenous Australians have joined a global social media movement to show solidarity with those protesting against the Dakota Access Pipeline at the Standing Rock Indian Reservation in the United States.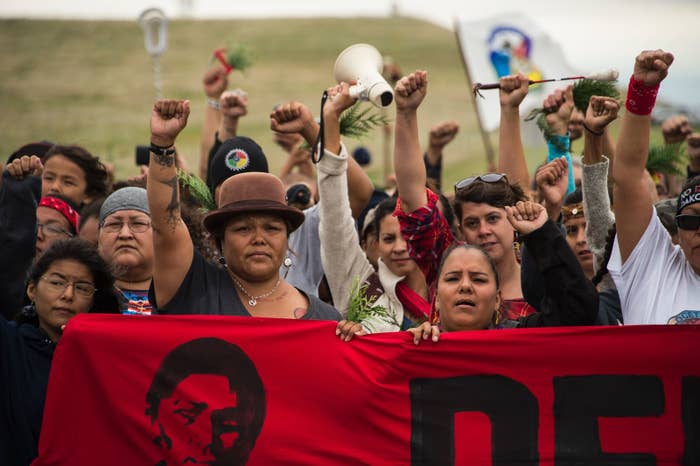 More than a million people globally have used Facebook's check-in tool to say they're at the Standing Rock Reservation in North Dakota.
The check-ins are accompanied by messages of solidarity for the hundreds of protesters who have clashed with authorities in the past two months over the 2,000-kilometre-long, US$3.4 billion oil pipeline.
Over the weekend, Indigenous Australians – including actors, elite sportspeople, politicians, and activists – joined the movement and checked in to the reservation pledging solidarity with Native Americans.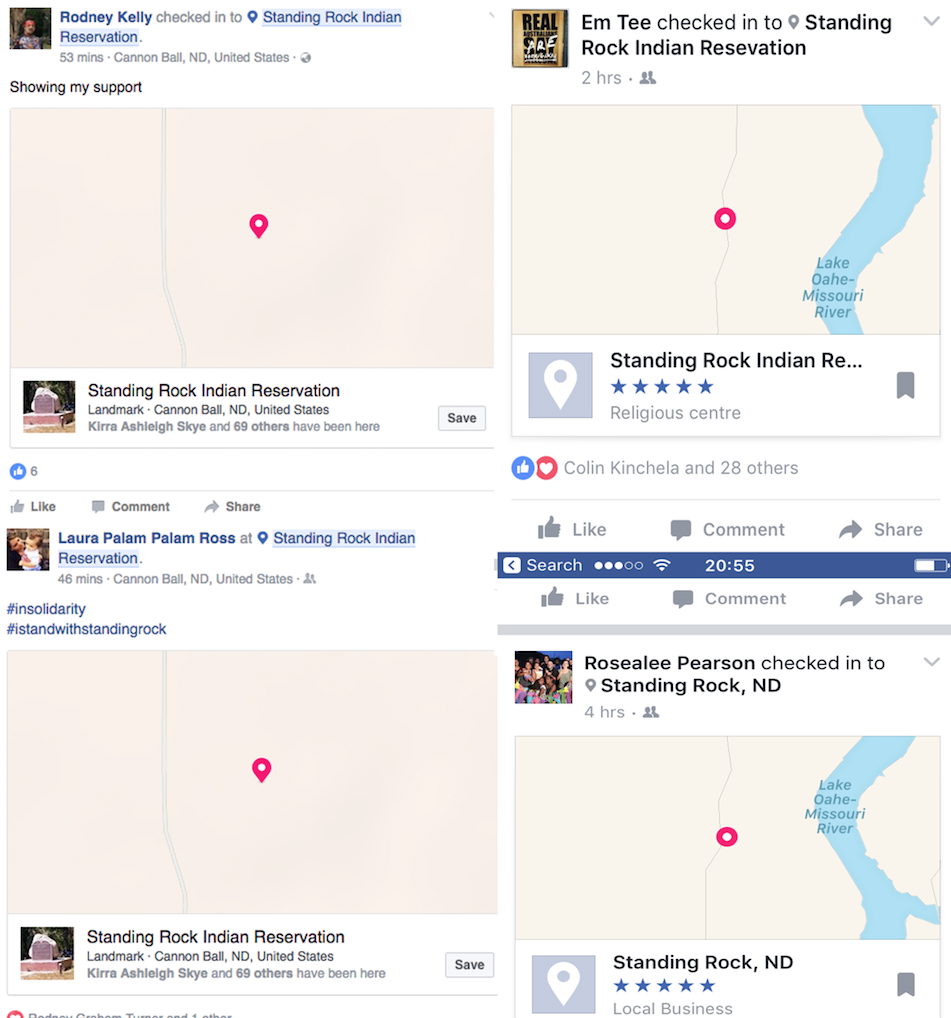 The movement gained momentum after a Facebook post claimed police were using "Facebook check-ins to find out who is at Standing Rock in order to target them in attempts to disrupt the prayer camps".
"Protesters are calling on everyone to check-in at Standing Rock, ND to overwhelm and confuse them," the post said.
Native Americans from almost 100 tribes say the pipeline will damage their water supply and sacred sites.

On Thursday 141 people were arrested as law enforcement officers used pepper spray and armoured vehicles to remove protesters.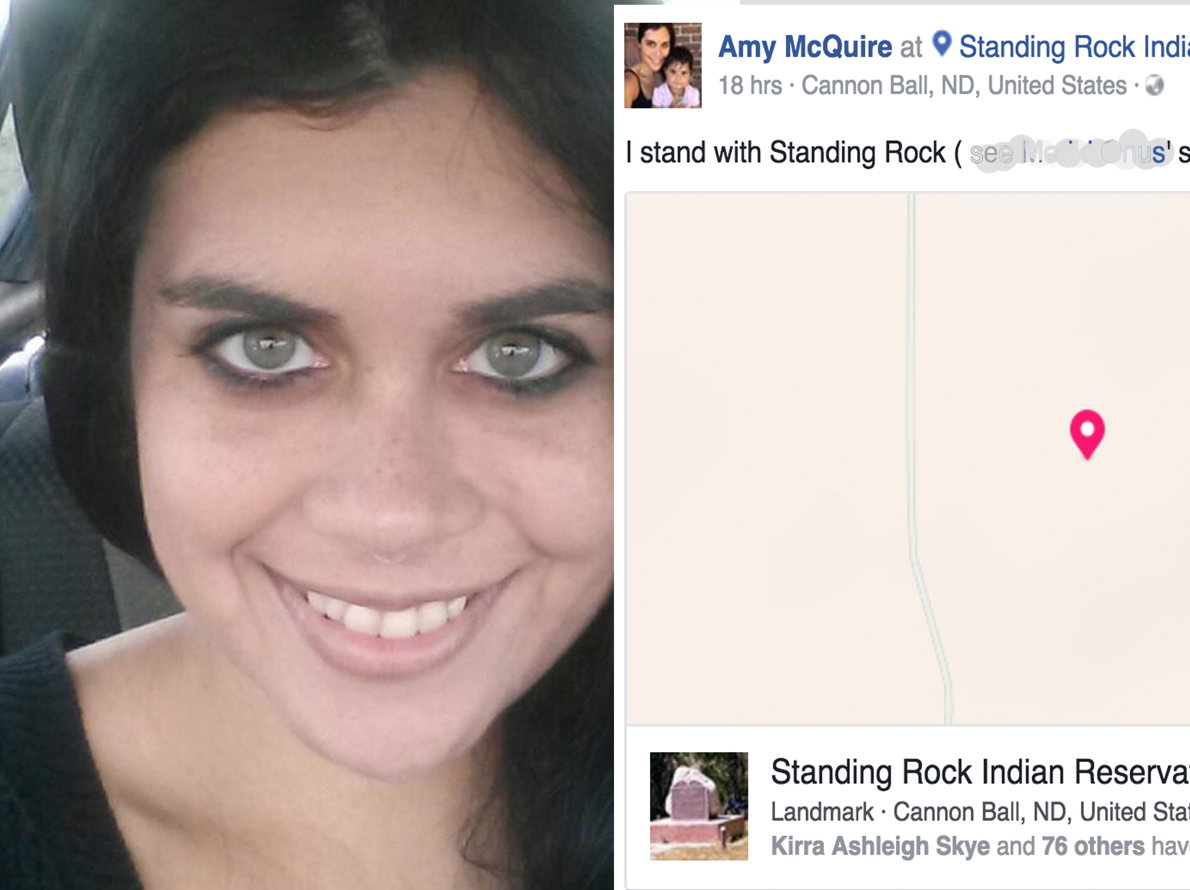 Aboriginal journalist and Darumbul woman Amy McQuire told BuzzFeed News she checked in because she was "outraged" at the treatment of protesters.
"I was outraged by the treatment of Native American protesters, who are being threatened with arrest, intimidation, and excessive force simply for protecting their sacred country and precious waterways," McQuire said.
"Their struggle is an international Indigenous struggle, because we are facing similar fights over here – and so I think it's important we show solidarity in whatever way we can. This is just a small way we can fight against the colonial forces that are still in existence to this day."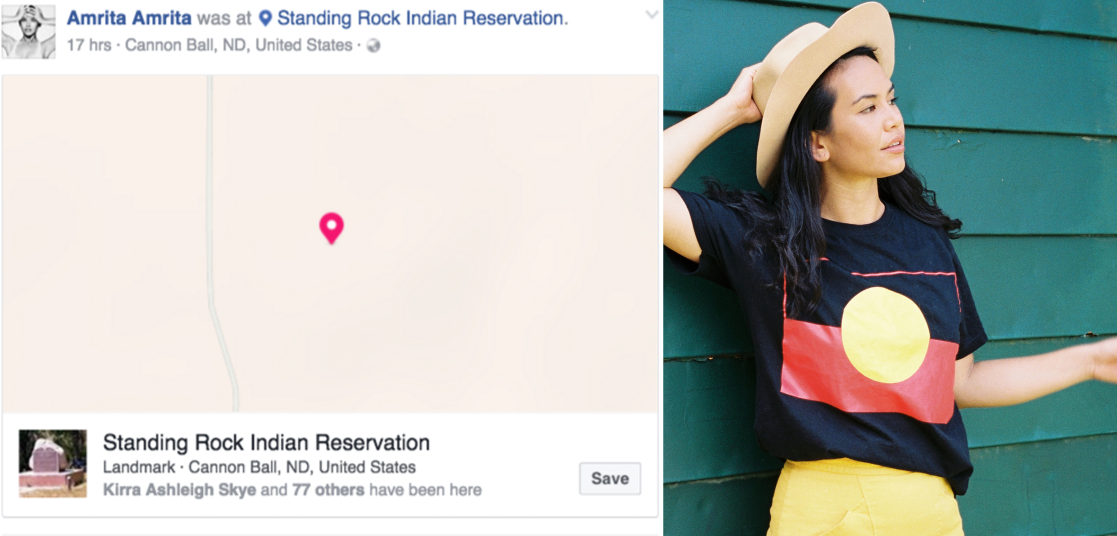 Aboriginal performer Amrita Hepi told BuzzFeed News she checked in to show solidarity because Indigenous people around the world are "unified" by a history of "dispossession".
"The unifying thing with first nations people is the dispossession of their land and the effects of colonisation," Hepi said.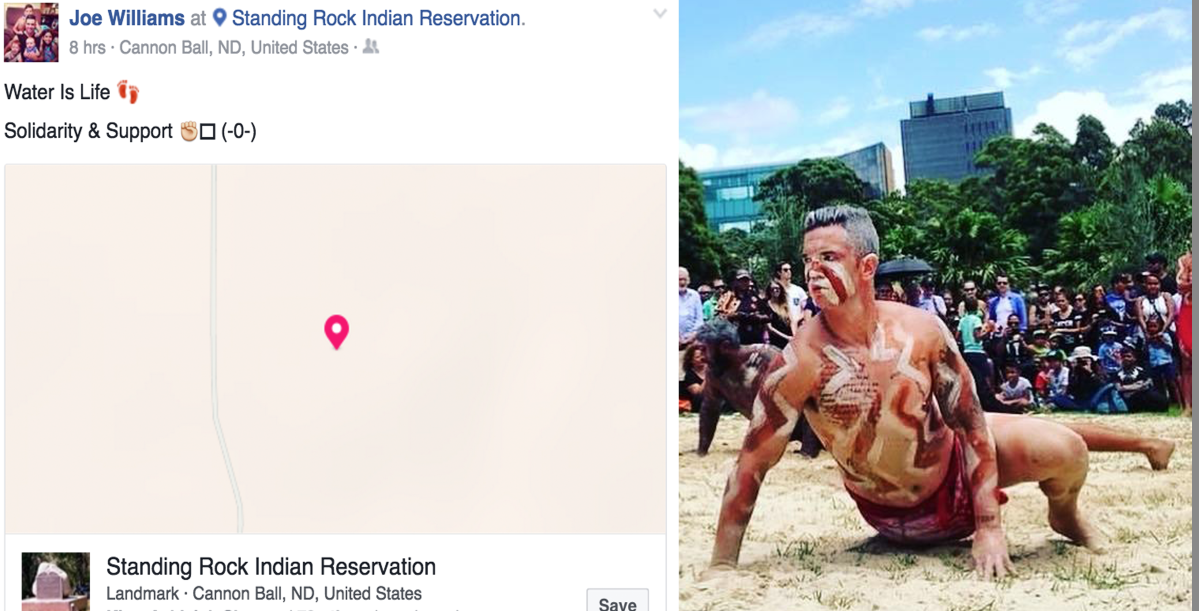 Wiradjuri mental health awareness advocate and former NRL footballer Joe Williams is currently in America and will join protesters on the front line on 11 November.
"We, as native people, are being oppressed across the world. Standing Rock is an example of this," Williams told BuzzFeed News.
"It is important we all stand together. I will be there flying our first nations Aboriginal flag tall and proud, in solidarity with our native brothers and sisters from the USA."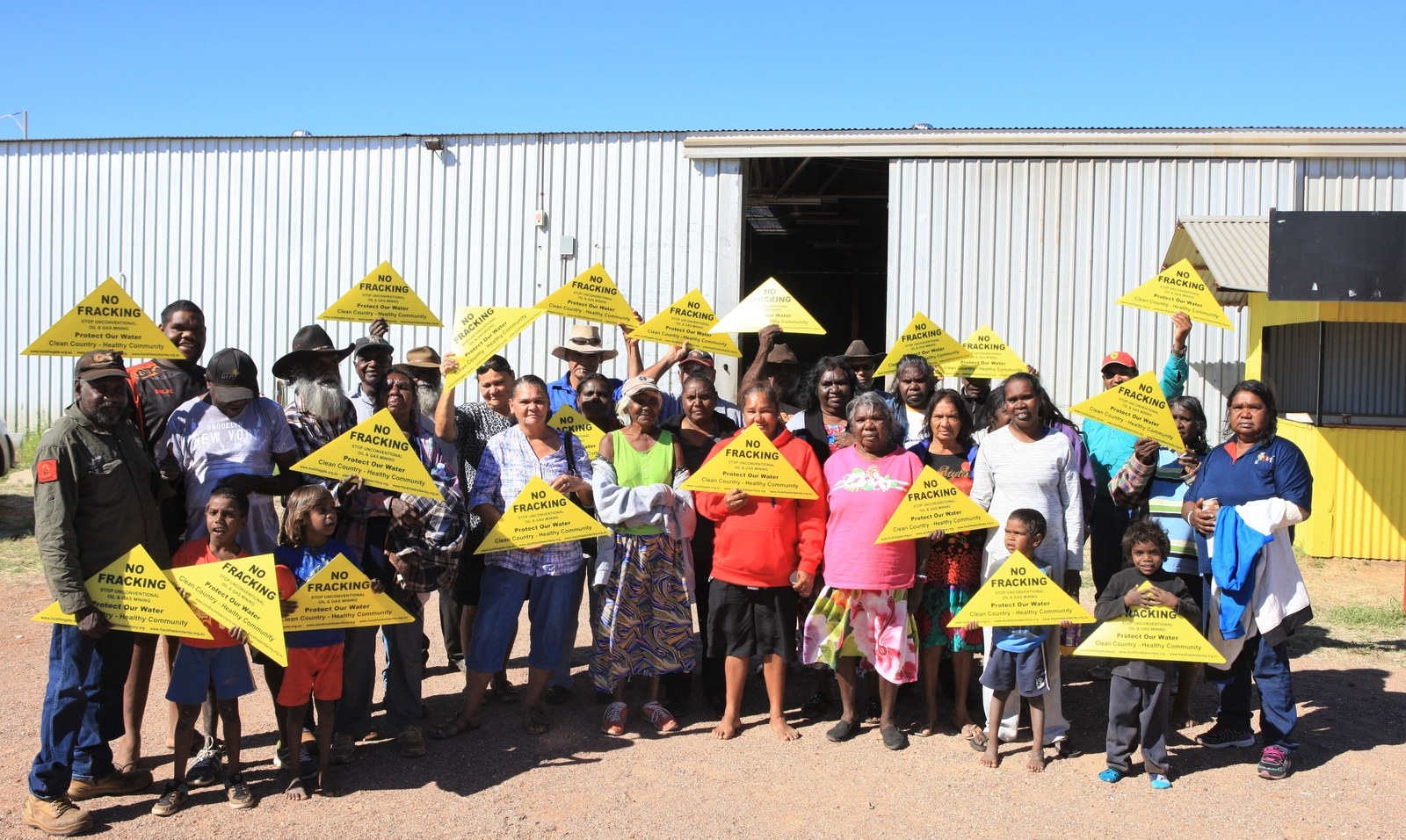 Traditional owners in Australia's Northern Territory are hopeful that the widespread support for Standing Rock protesters will lead to greater awareness of a proposed Australian gas pipeline that locals claim will also destroy sacred sites and poison the water table.
The project is called the Northern Gas Pipeline, a 622-kilometre pipeline that would run from the Northern Territory town of Tennant Creek to Mt Isa in Queensland, where the gas would then be exported.
"The company is not telling us the proper story about this pipeline," said Betty Rankine, a Wakaya traditional owner. "We know it will mean fracking for gas to fill it, which will damage our country, and we're not happy about it."

Recently, several traditional owners stormed out of a presentation by the Singaporean and Chinese company Jemena, which would manage the project if it goes ahead.

The Wakaya are calling on more Australians to join their protest.
Already, 3,000 submissions in opposition to the pipeline have been sent to the Northern Territory chief minister Michael Gunner.