An online campaign to have the Aboriginal flag permanently flying above Sydney Harbour Bridge is gaining momentum.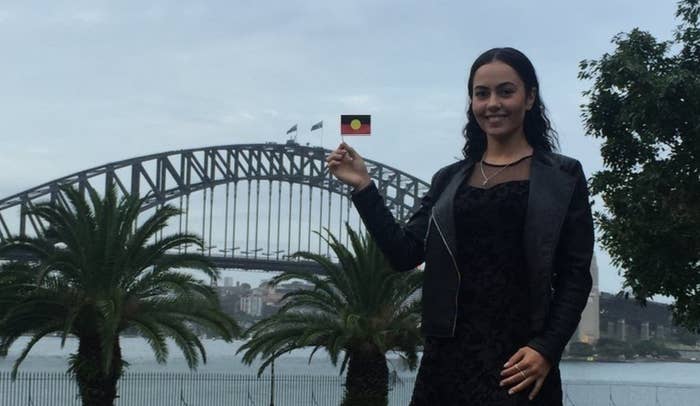 The campaign was started by Koori woman Cheree Toka in a bid to have the Aboriginal flag beside the Australian and NSW flags on one of our most iconic landmarks.

"The flags flying from the top of the Sydney Harbour Bridge are wonderful symbols of our heritage and identity," Toka wrote on the petition page.
"However, the Aboriginal flag does not fly permanently atop the Sydney Harbour Bridge."

The campaign has attracted almost 18,000 signatures, and thousands of people have left messages of support.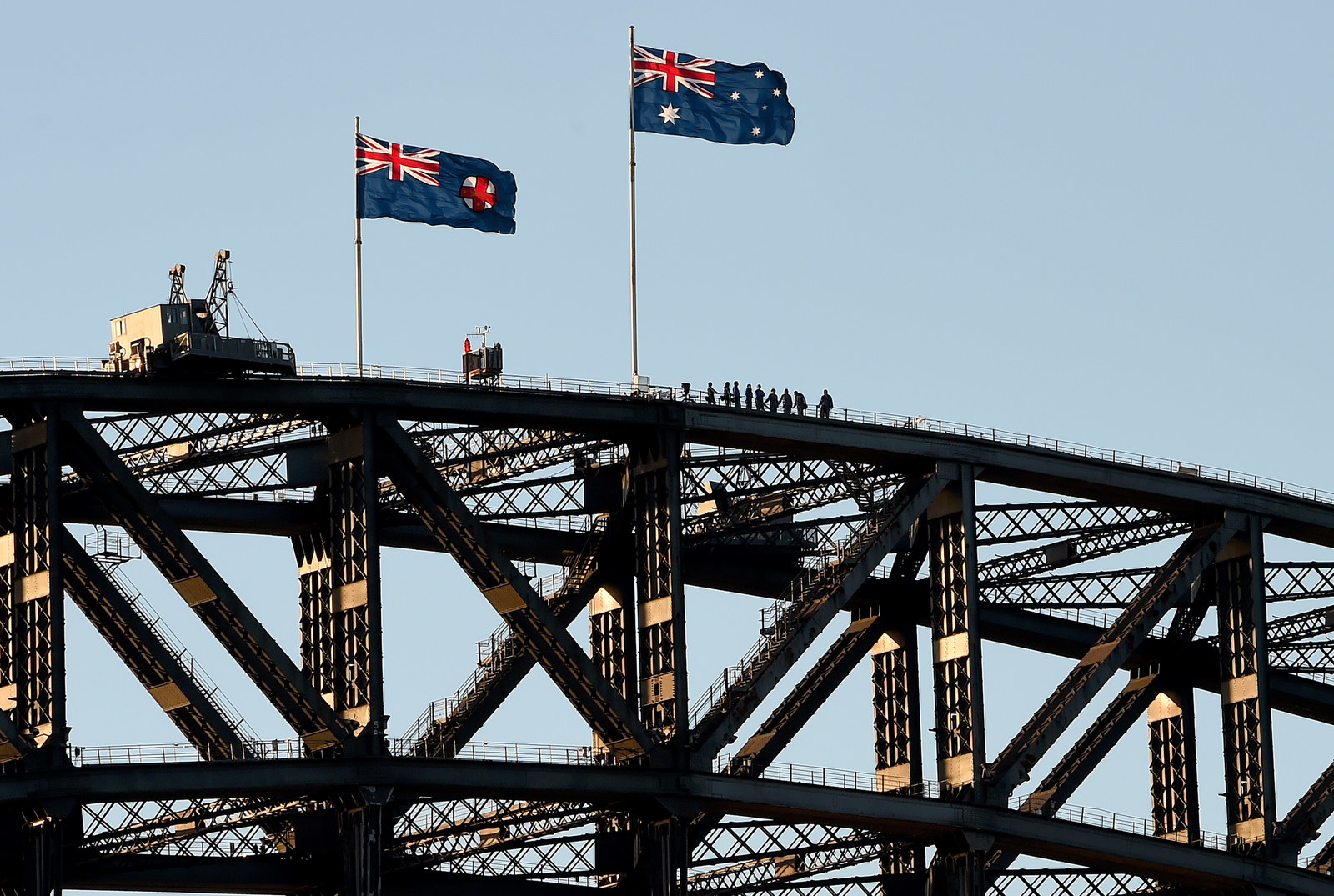 The Change.org petition asks NSW premier Gladys Berejiklian to do what her predecessor Mike Baird wouldn't.

"The undersigned petitioners therefore ask the Legislative Assembly and additional decision makers for a third flag to fly alongside the Australian and NSW flags – one that acknowledges and celebrates our ancient and authentic Indigenous culture; the red, black and yellow Aboriginal flag."
The Australian and NSW flags are permanently affixed to the top of the bridge.
The only times both flags don't fly are during special celebrations, or when Australia is showing its solidarity with another nation (such as with France during the Nice terror attacks in 2016).

The Aboriginal flag was first raised on the Sydney Harbour Bridge on Australia Day in 2013.
Since then it has been raised each Australia Day.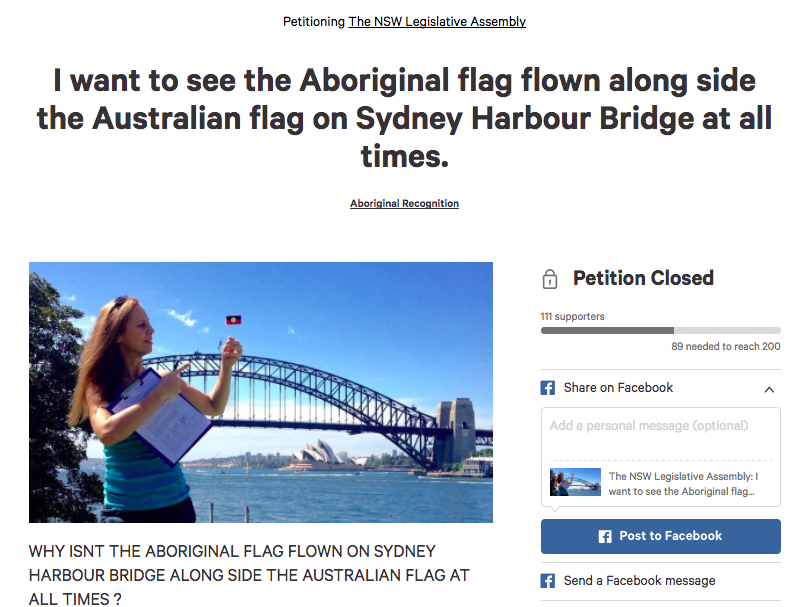 It's not the first petition calling for the flag to fly permanently. There was a similar campaign in 2015 that garnered just 111 signatures.

"As Australians, we are proud of our Aboriginal heritage and we want to recognise and celebrate this heritage every day," the current petition says.

BuzzFeed News has sought comment from NSW premier Gladys Berejiklian.