These Indigenous Artists Are Remembering Their Shared History With Japan As Nuclear Bomb Victims
A shared history of nuclear bombs brings together Japan and an Aboriginal community.
"The wind can blow an idea away. But a sculpture holds that idea forever." Keith Peters, Maralinga Tjarutja Council Chair, said about the project.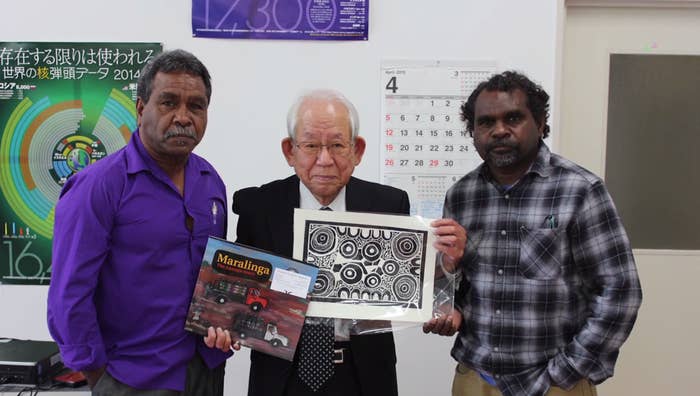 Early last year Steven Harrison and Russell Bryant, Aboriginal men from Yalata, travelled to Japan to meet victims of the nuclear bombings of Hiroshima and Nagasaki.