Stop Taking Our Kids, These Indigenous Grandmothers Are Terrified Of A New "Stolen Generation"
"I don't think it will ever stop."
Today is national Sorry Day, a direct response to the tabling of the Bringing Them Home Report to parliament, which documented the systematic forced removal of thousands of Aboriginal children from their families by the Australian government between 1909 and 1970.
The report was delivered in 1997 and while it shocked the country then, today, rates of Aboriginal child removals continue to climb. In the past 15 years, the rates of children being removed has increased by almost 400%.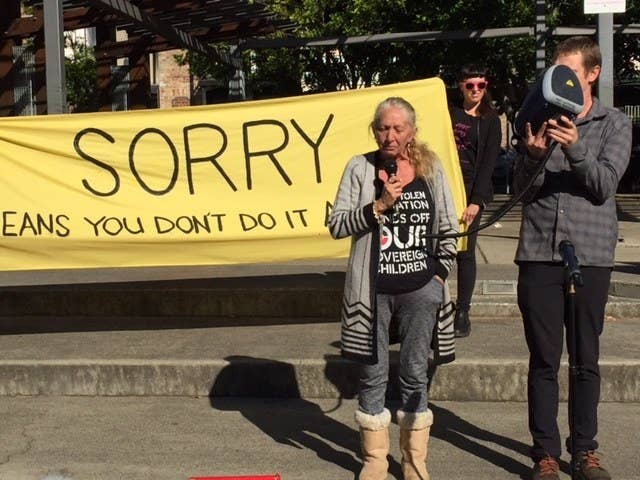 As part of this year's Sorry Day events, a group of Aboriginal grandmothers, part of Grandmothers Against Removals (GMAR), a national collective made up of women from across the country, marched through Sydney city to the Department of Family and Community Services (FACS) office pleading with authorities to stop taking their kids.
Three of the grandmothers told BuzzFeed News that it would be hard to find one Indigenous family not impacted by child removals, either as part of the Stolen Generations or under today's current child welfare system. They say the situation is a full-blown crisis.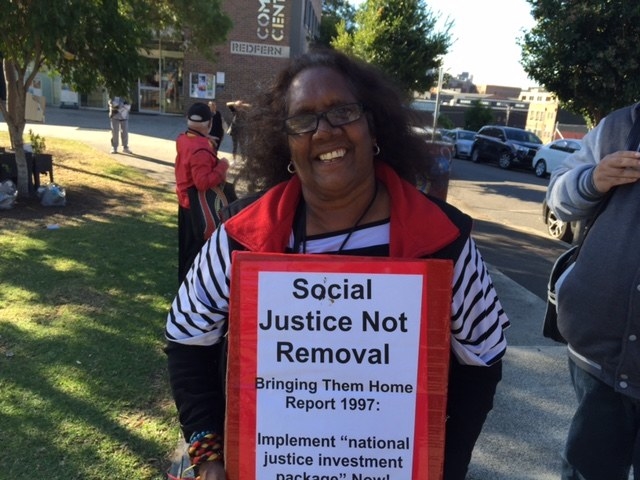 "I don't think it will ever stop."
Dhunghutti elder Nolene Holten has 30 grandchildren and 25 of them have been removed from her family and placed in out of home care.
"I am a grandmother fighting for my grandchildren because otherwise it will never stop, I get scared," Holten says.
Holten's own father was taken as a boy and fear of child removals has remained a grim constant in her family since.
"My father and nine of his siblings were taken by the government as children. Today, the kids are still being taken, history repeating. I don't think the system has changed, and I don't think it will."
Holten says Aboriginal children in out of home care are not getting access to extended family and culture. She's terrified this will put them at risk of psychological damage, the same kind Stolen Generations members experience.
"What will it take for the government to realise we have the answers, the community has the solution so ask us, include us. These kids are going to suffer otherwise and the system will destroy them. When will we learn, how many more Aboriginal people will be damaged?"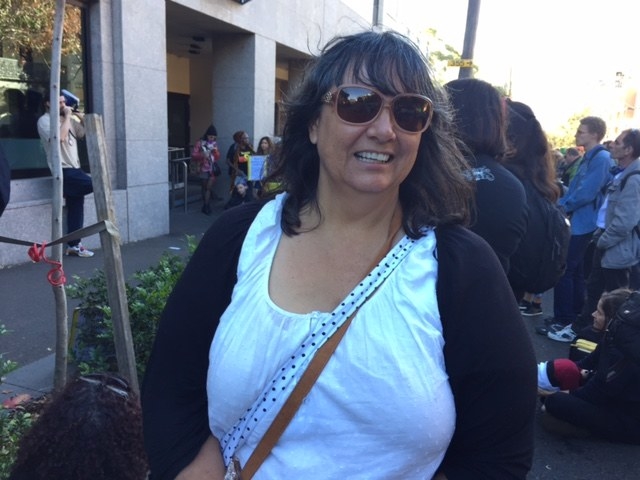 "We want our grandchildren to know that we did not stop fighting for them, we are there and we are taking it to the street and taking it to the government."

Gomeroi grandmother of six Suellyn Tighe has been part of GMAR since it formed. Several of her grandchildren have been removed and she says the government has failed to invest in the recommendations of the Bringing Them Home report, which places a large emphasis on Indigenous community based solutions.
"It's frustrating, the Bringing Them Home report recommendations have not been invested in. Why? Are they ignoring them? The community has the solution, families need to look after their kids," Tighe said.
"Black kids should be with family and they should be around culture."
Tighe says that she grew up with a crippling fear of the welfare and today's Koori children also have the same fears.
"I grew up terrified of the welfare, not because anything was wrong but because it was government policy and law to take black kids away at the time. The only thing that has changed now is the laws, but the practice is still the same."
"Children and communities know when the case officers are in town when they fly in, people hide, it's traumatic."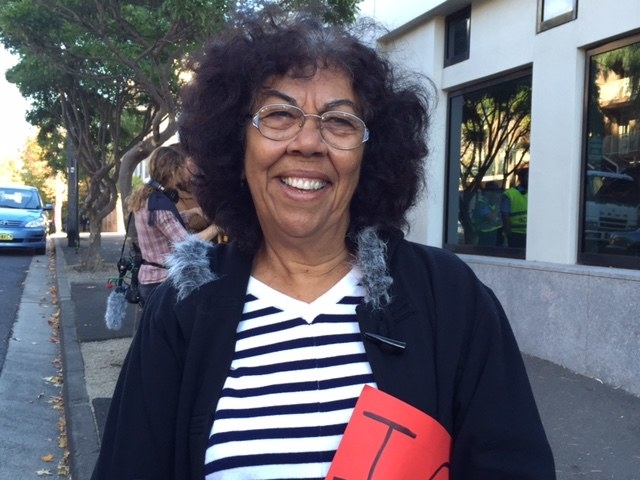 "I tried to change things from the inside, but that didn't work, so I thought I would do something on the outside."

Debbie Swan from Moree worked for years with FACS, the department responsible for child safety. Swan told BuzzFeed News that the sheer volume of Aboriginal children being placed in out of home care was overwhelming, distressing and unnecessary, prompting her to leave her job.
"I had enough. My sister's grandchildren got removed and I couldn't even find out about them or offer help. I thought: I've had enough," Swan said.
Swan says no one wants children in an unsafe environment, she is urging authorities to look at extended family members as an option for care and that parents be given access to programs to improve their parenting.
"It's about looking for family to talk about issues and sort it out before removals are even raised. What is available for them. It's early intervention stuff that desperately needs to happen.
"We what our kids to grow up happy and safe, we know that some parents cannot give that to them, but that's why we have aunties, uncles cousins."