Shocking Footage Of Locked Up Aboriginal 14-Year-Old Tip Of Iceberg In NT
Almost all of the young people in juvenile detention in the Northern Territory are Aboriginal.
Disturbing vision of a 14-year-old Aboriginal boy in a juvenile detention centre in the Northern Territory, Australia, enduring horrific treatment is just the tip of the iceberg when it comes to human rights abuses in the NT justice system.
The ABC's Four Corners program obtained vision of several incidents at the Don Dale detention centre, outside of Darwin, including footage of 14-year-old Aboriginal boy Jake Roper trying to escape his small concrete cell before being tear gassed for up to eight minutes.

Roper had been kept in the cell with no natural light, air conditioning or running water for up to 23 hours a day. The footage shows a distressed Roper screaming at the officers, "I've been in the back cells for how long bruz?".
"They were kept in those cells for up to 24 hours a day," Howard Bath, the former NT children's commissioner, told the program.
Guards can be heard on camcorder footage making jokes about the distraught teen.

"Let the fucker come through because while he's comin' through he'll be off balance, I'll pulverise, I'll pulverise the little fucker. Oh shit, were recording hey," one officer says in the footage.
The officers then spray the boy along with five other detainees who are still in their cells. Roper and the other boys were then transferred to an adult prison, despite it being illegal in Australia for a minor to be placed in an adult correctional facility.
Footage aired on the program shows a shirtless and shoeless Roper being taken back to a cell at Don Dale in a "spit hood", reminiscent of headwear worn by detainees at Guantanamo Bay.

The NT has long been criticised for its punitive approach to young Aboriginal offenders, many of them in custody for minor crimes or on remand waiting to appear before the court.
At present Aboriginal young people make up almost 96% of the juvenile detention population in the Northern Territory despite only comprising 44% of the population aged between 10 and 17.
"Amnesty International has repeatedly raised concerns of abuse of children being held in youth detention centres in the Northern Territory," Julian Cleary, Indigenous rights campaigner at Amnesty International Australia, said.
"The NT Government has failed to deal with systemic issues with the treatment of children in its youth detention system," Cleary said.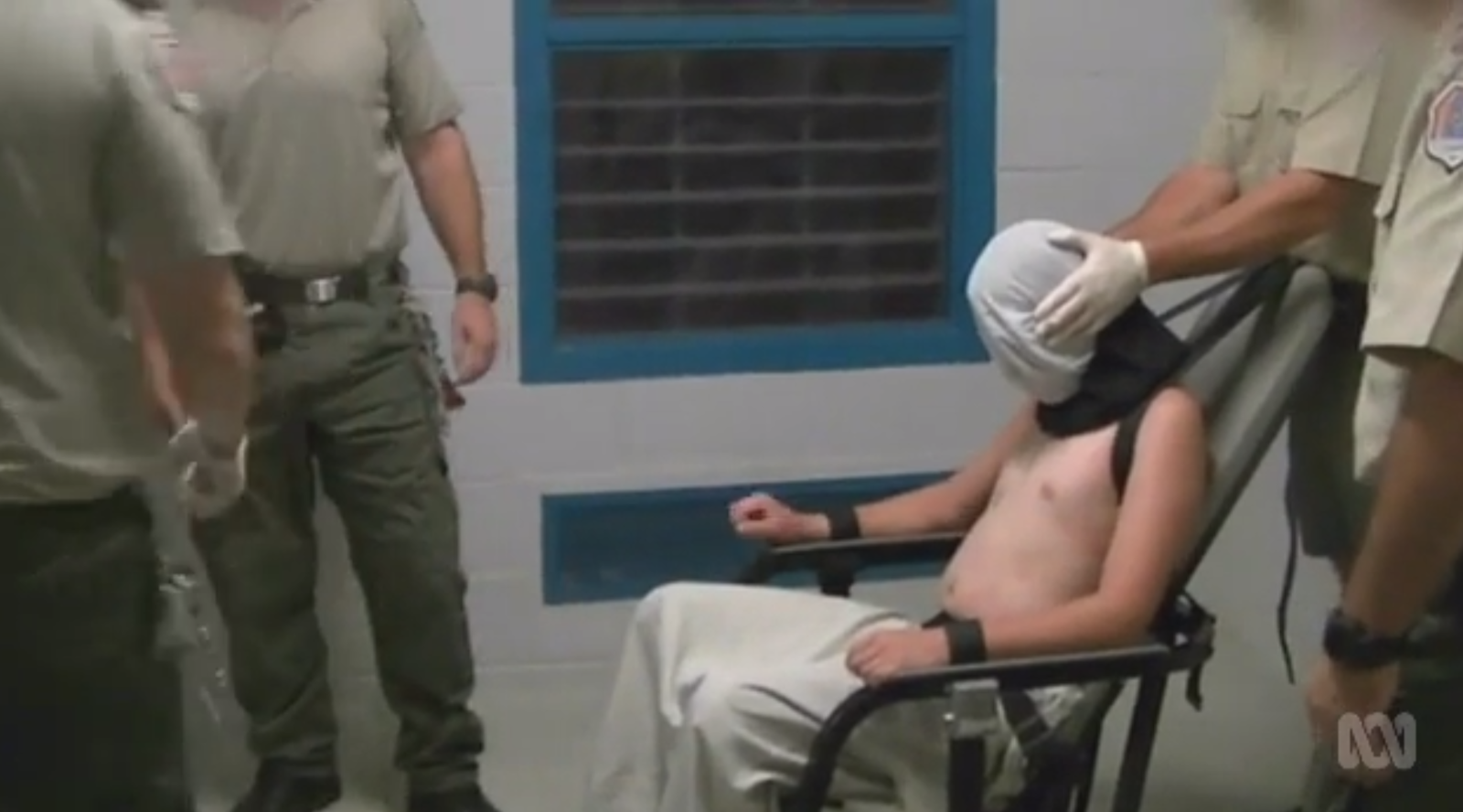 The NT corrections commissioner Ken Middlebrook, who was present at the tear gassing incident, can be heard telling one of the officers, "I don't mind how much chemical you use". He then lied to the public, claiming the six boys had started a riot.
"Never before have we seen these videos. They have never seen the light of day and been very much protected and not shown to the public, because seeing is believing," Four Corners journalist Caro Meldrum-Hanna told BuzzFeed News.
"We are talking about children being kept in solitary confinement, we are talking about children being stripped naked, we're talking about children being tied down in mechanical devices. This is Australia in 2016, an appalling state of affairs," Meldrum-Hanna said.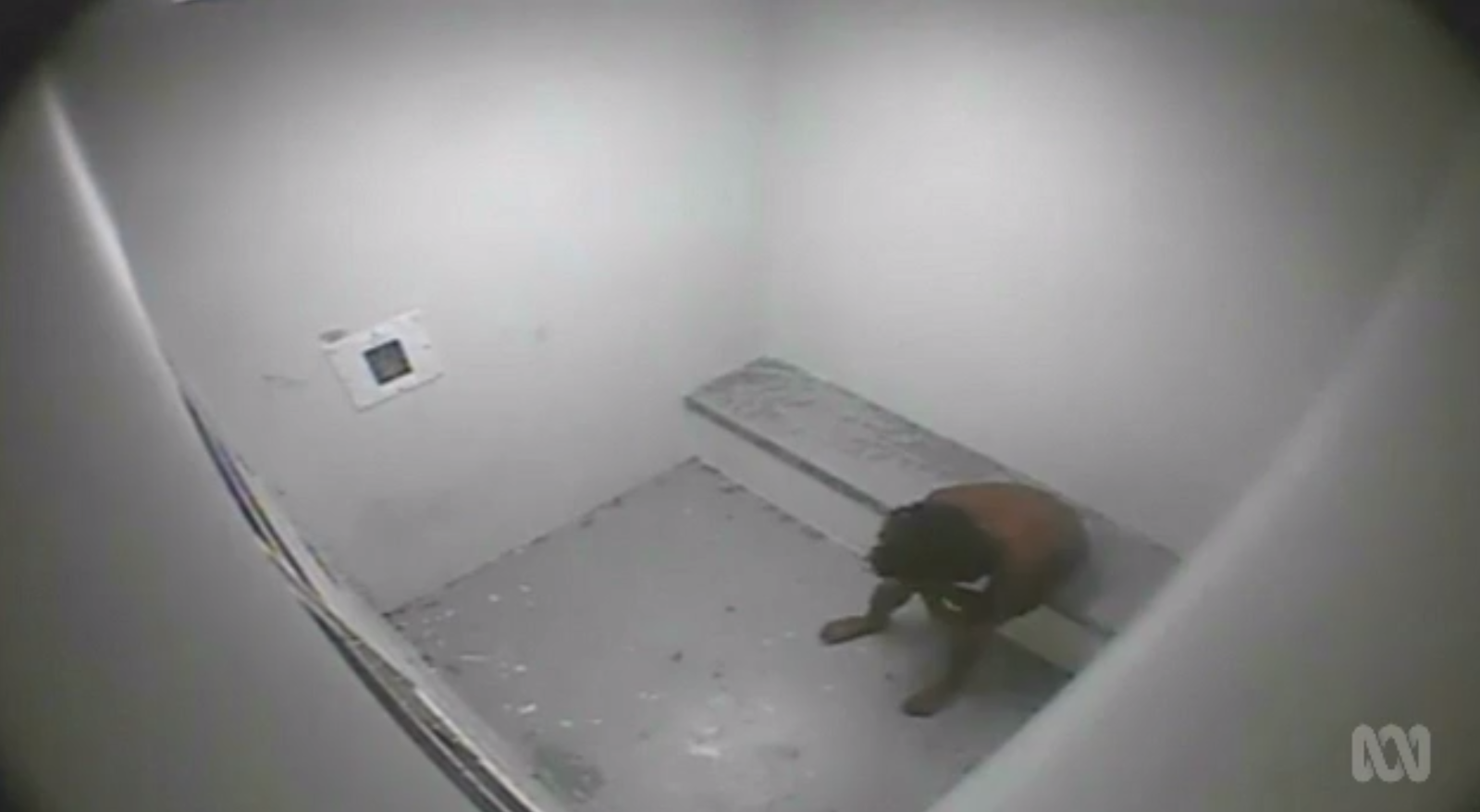 On Tuesday morning, prime minister Malcolm Turnbull announced a royal commission into the events at Don Dale.

Despite the incident taking placed in 2014 and a report by Bath into the incident making headlines last year, John Elferink, the NT minister for corrections, heaped praised on Don Dale officers for the handling of the tear gassing incident and told Four Corners he still hadn't watched all of the vision.