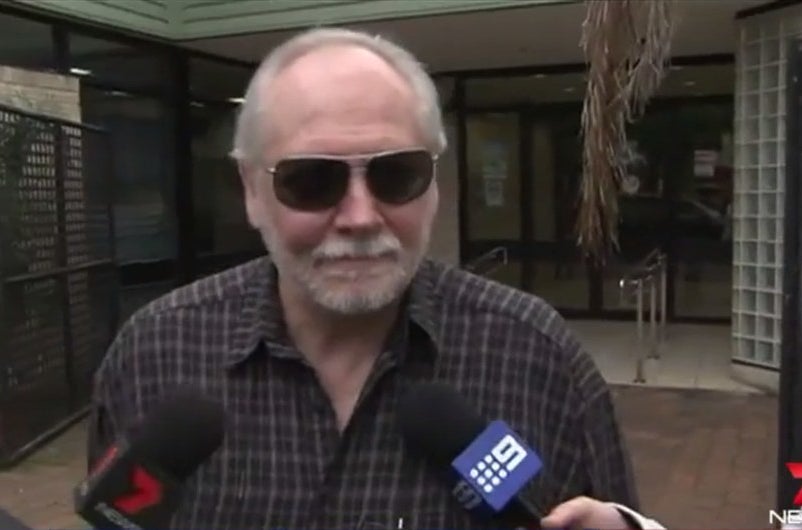 Chris Nelson, a 64-year-old retired chiropractor from the NSW north coast, was handed an eight-month suspended jail sentence after pleading guilty to posting abusive and racist comments on Peris' Facebook page in May.

Last week he sent an apology letter to Peris. "My outburst of malicious foul language is inexcusable and on reflection I cannot believe that I was responsible. I cannot believe my actions," he wrote.
"I apologise to Ms Peris, her family and the Aboriginal community."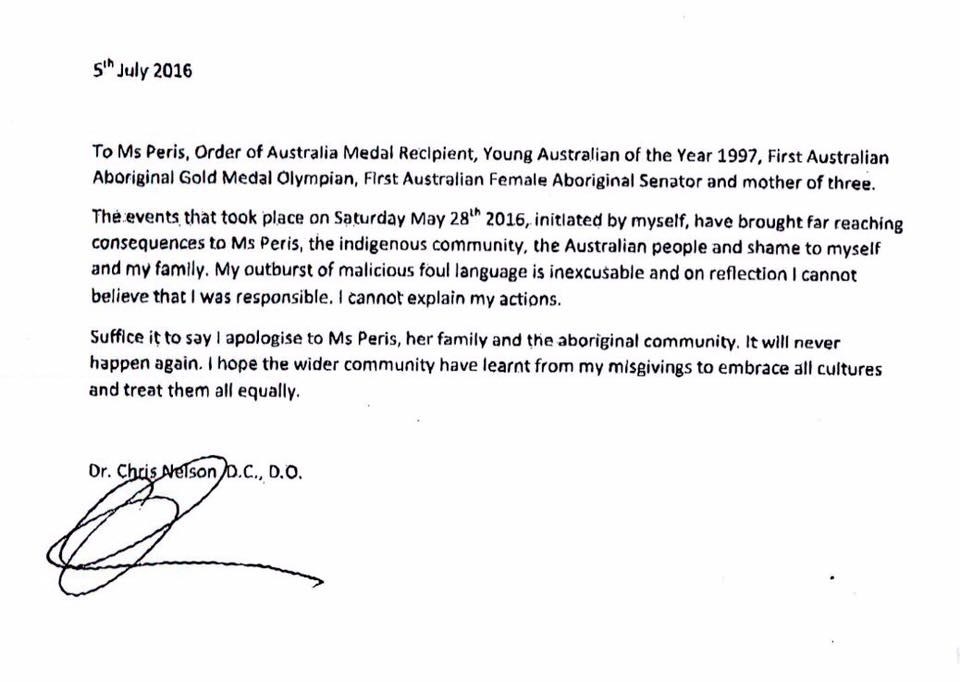 Peris posted the apology online saying, "I accept his apology and consider it to be a genuine and remorseful one".
"I am pleased that this has now set some sort of legal precedent."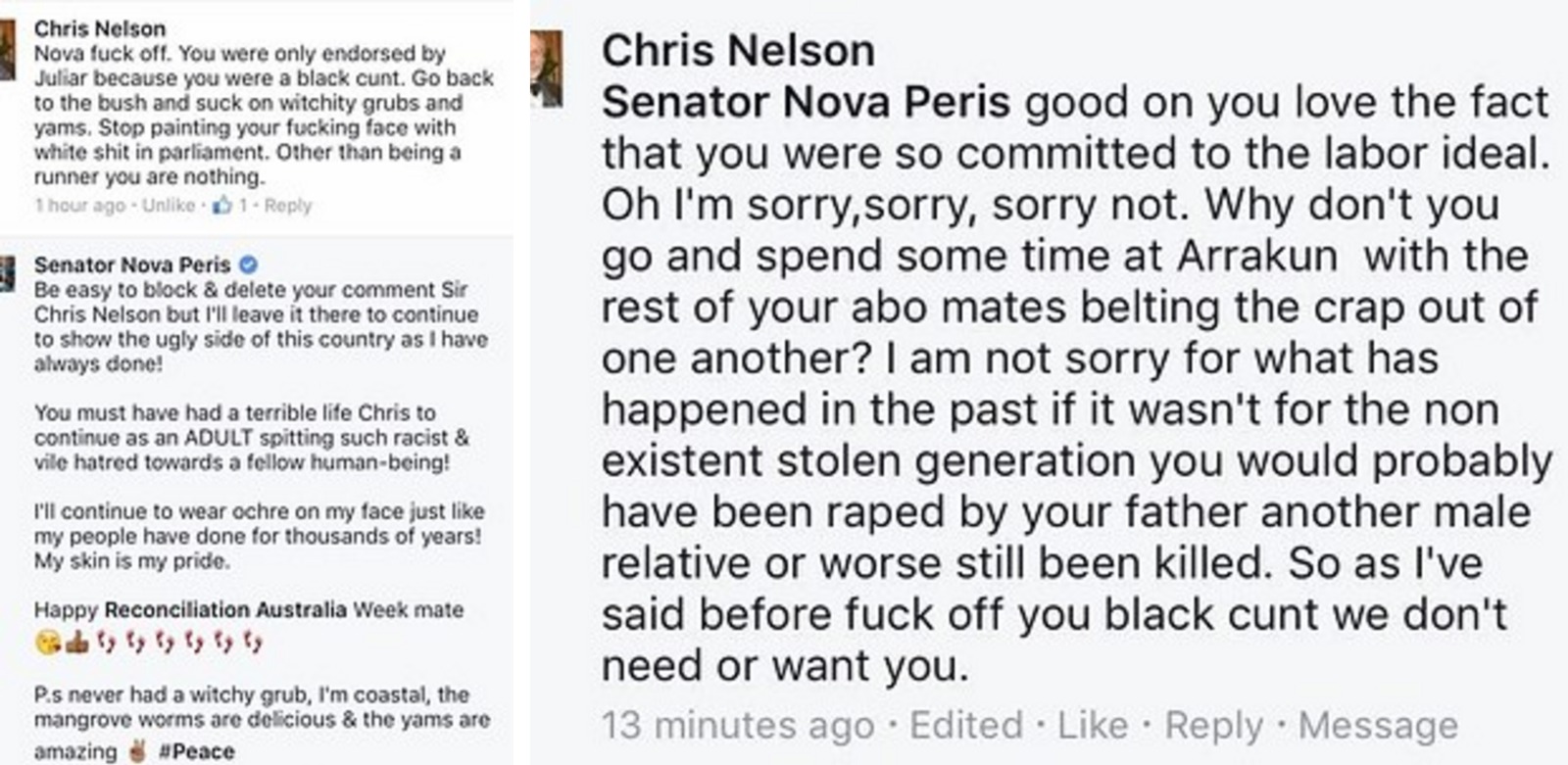 Nelson's original comments on Facebook said that Peris was selected by former prime minister Julia Gillard to enter parliament because she was "a black cunt".
"I am not sorry for what has happened in the past, if it wasn't for the non-existent stolen generation you would probably have been raped by your father, another male relative or worse still been killed," he wrote.
Nelson originally denied writing the posts, blaming hackers.
"I was clearly hacked. I'm the victim of a really horrible and extremely vicious hacking," he said at the time.
"I'm definitely not a racist. I've got friends who are Aboriginal and family who are Aboriginal."
Peris initially called out the comments as a way of standing up to online racist trolls.
"Be easy to block and delete your comment Sir Chris Nelson, but I'll leave it there to continue to so the ugly side of this country as I have always done!" she wrote.