Nine years after the apology to the Stolen Generations, the rate of removals of Aboriginal children from their families is at an all-time high. A social media campaign demanding change has been gaining momentum.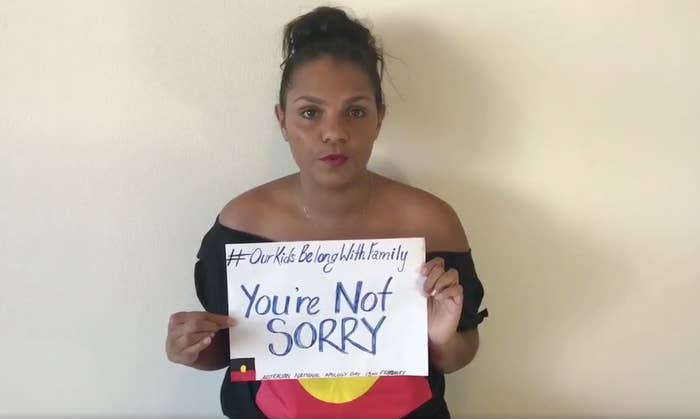 Monday marks nine years since former prime minister Kevin Rudd made the historic apology to the Stolen Generations.

The Stolen Generations refer to the systematic forced removal of thousands of Aboriginal children from their families by the Australian government between 1909 and 1970. The children were placed into the care of non-indigenous families and state-run homes for boys and girls.
It is widely acknowledged as one of the darkest chapters in Australia's history.
But decades after the government stopped the practice of removing Indigenous children because of their race, the number of young Aboriginal people in out-of-home care is at crisis point.
Productivity Commission figures show that Indigenous children are more than nine times more likely than non-indigenous kids to be placed in out-of-home care.

Over the past 15 years, according to the Australian Institute of Health and Welfare, Indigenous child removals have risen by 400%. Indigenous children make up about 4% of the population but represent a third of the out-of-home care population.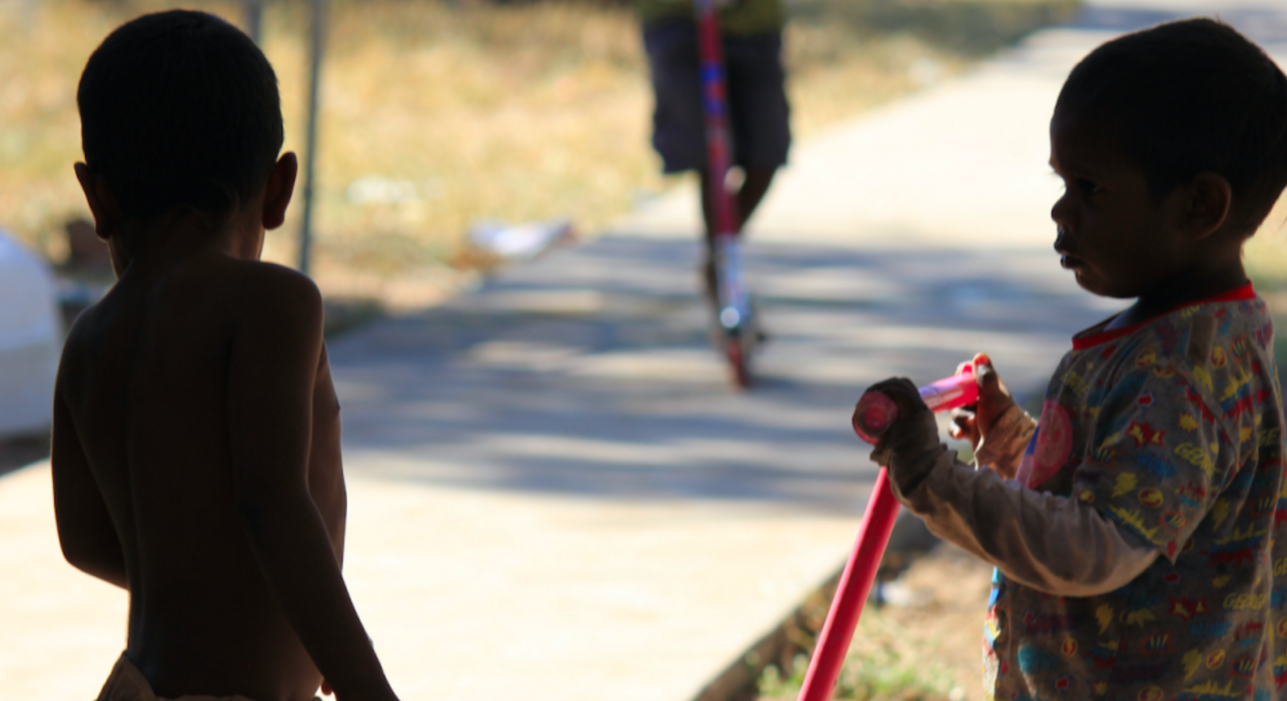 Last October, the landmark Always Was, Always Will Be Koori Children report by Andrew Jackomos, the Victorian commissioner for Aboriginal children and young people, found high rates of Koorie children being placed in the care of non-indigenous families.

This is despite numerous recommendations by experts that Indigenous children be placed in the care of other Indigenous people or extended family.
"Sadly, we are seeing nine out of 10 of our children placed in out-of-home care outside of our community, and that's a huge concern," Jackomos said. "We could potentially have another Stolen Generation based on the fact that nine out of 10 times our children are placed away from their cultural practices."
Last week Aboriginal actress Rarriwuy Hick posted a video to Facebook speaking candidly about her ongoing fight to gain guardianship over her two nephews, who were placed into care in November.

"Both of my nephews are still with foster parents," said Hick, who was nominated in 2015 for an Australian Academy of Cinema and Television Arts Awards for her role in television drama Redfern Now. "Now they've been there for about four and a half months and since that time they've been denied [access] to their culture, their tradition and their language."

The children, aged three and five, were removed from their family in Arnhem Land and placed in foster care in Darwin. Hick said they are losing their connection to their Yolngu culture.

"The last few conversations I've had with my nephew, the five-year-old, he has asked me not to speak our Aboriginal language to each other – Yolngu Matha," she said. "You can only imagine what that feels like to hear that from a young boy who's always been so proud of his identity."
Hick then encouraged people to join her campaign to raise awareness about Indigenous child removals using the hashtag #OurKidsBelongWithFamily.
"My family and I are so thankful and overwhelmed by all the support," Hick told BuzzFeed News. "I can't wait to share this with my nephews one day. We received photographs from all over the world."
As of Monday hundreds of people, both Indigenous and non-indigenous, had posted photos of themselves using the hashtag.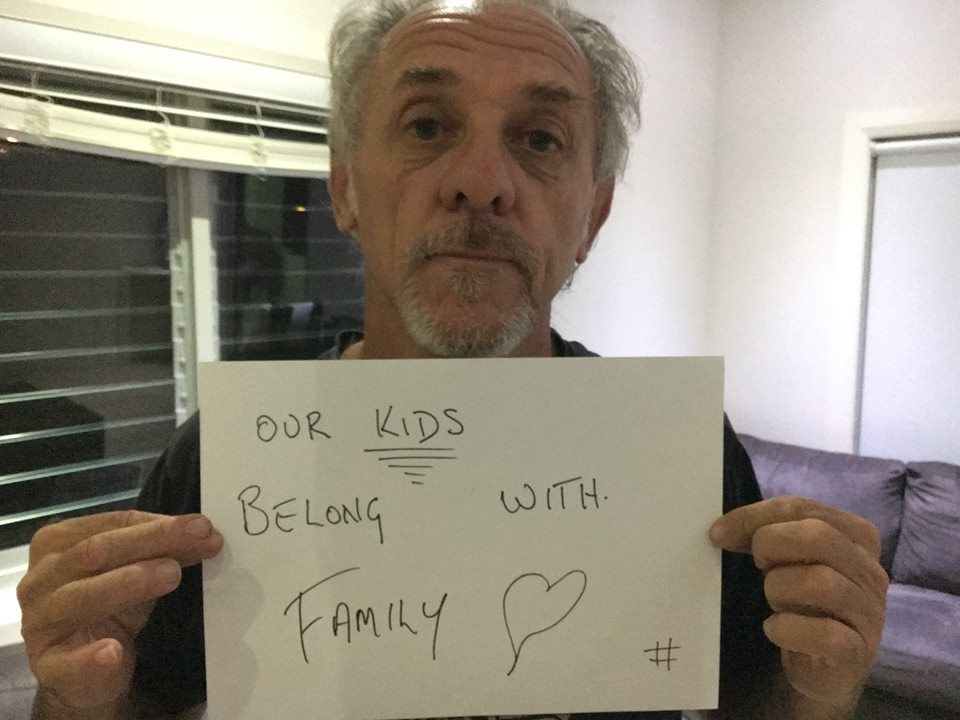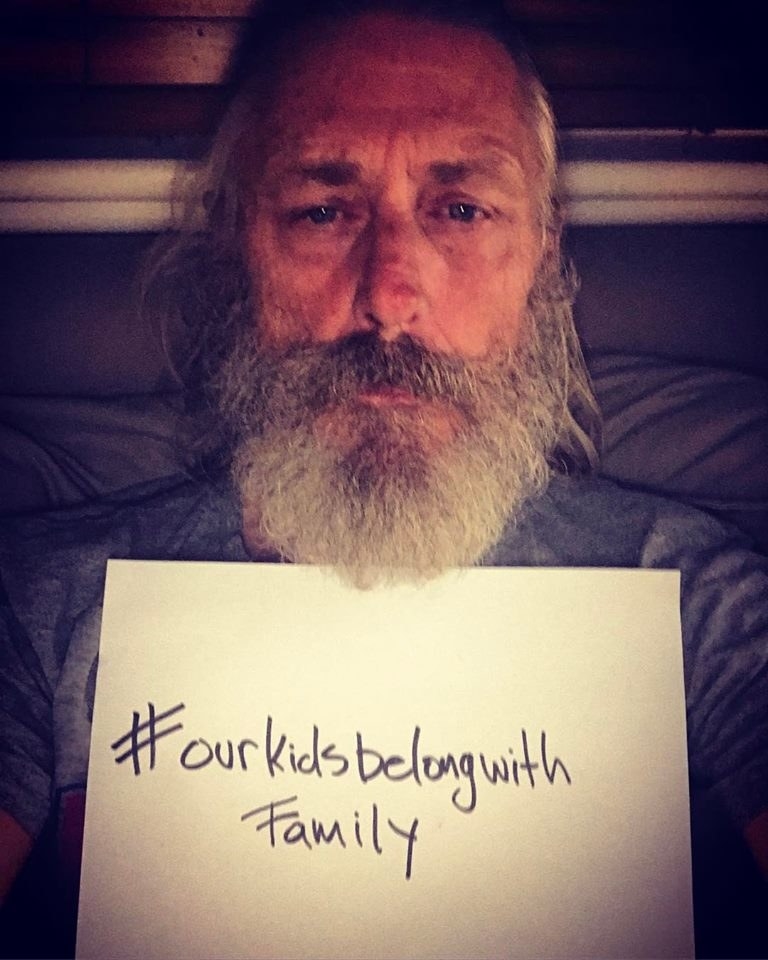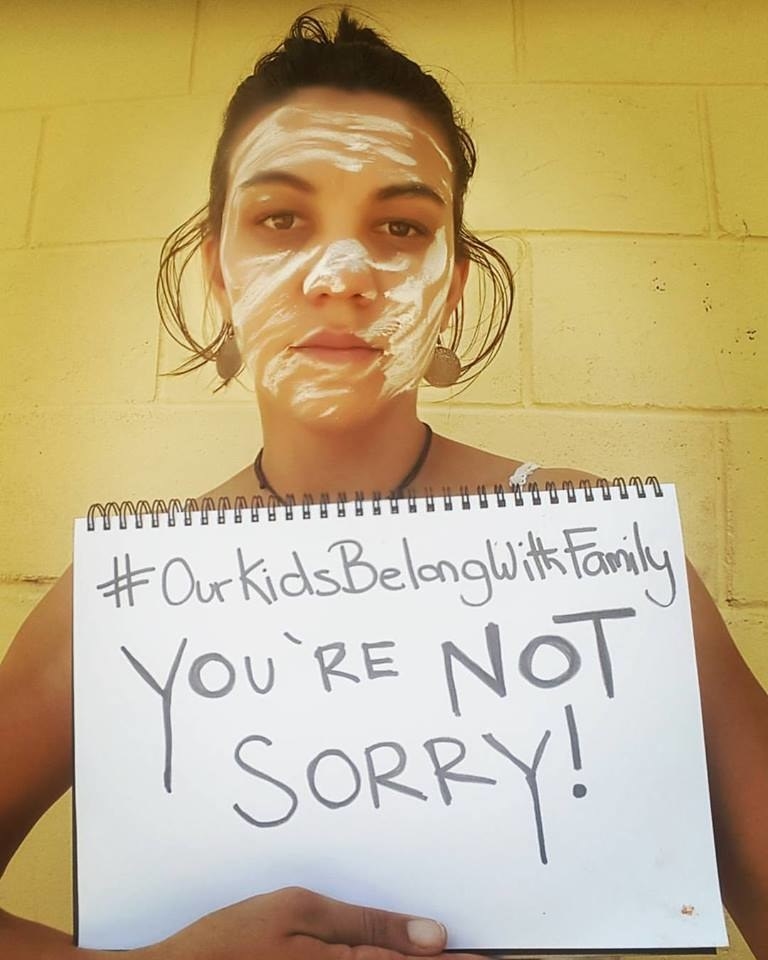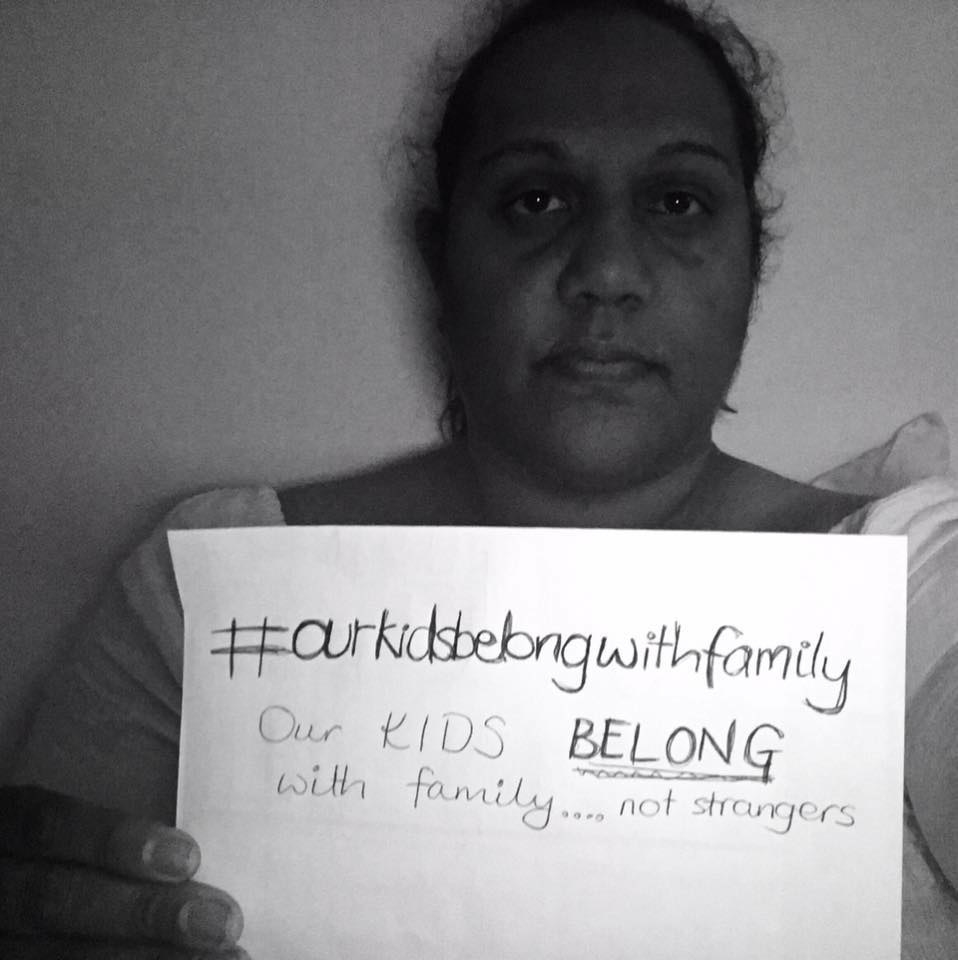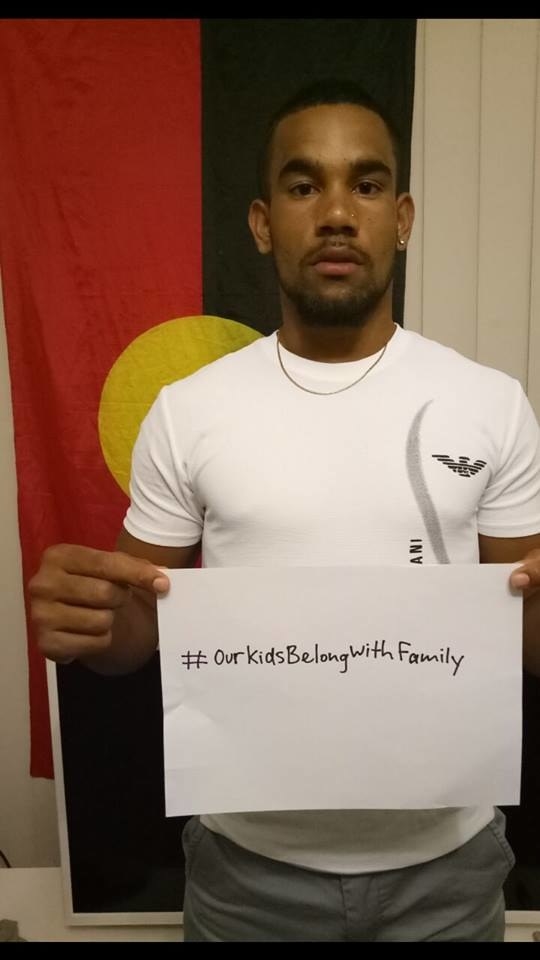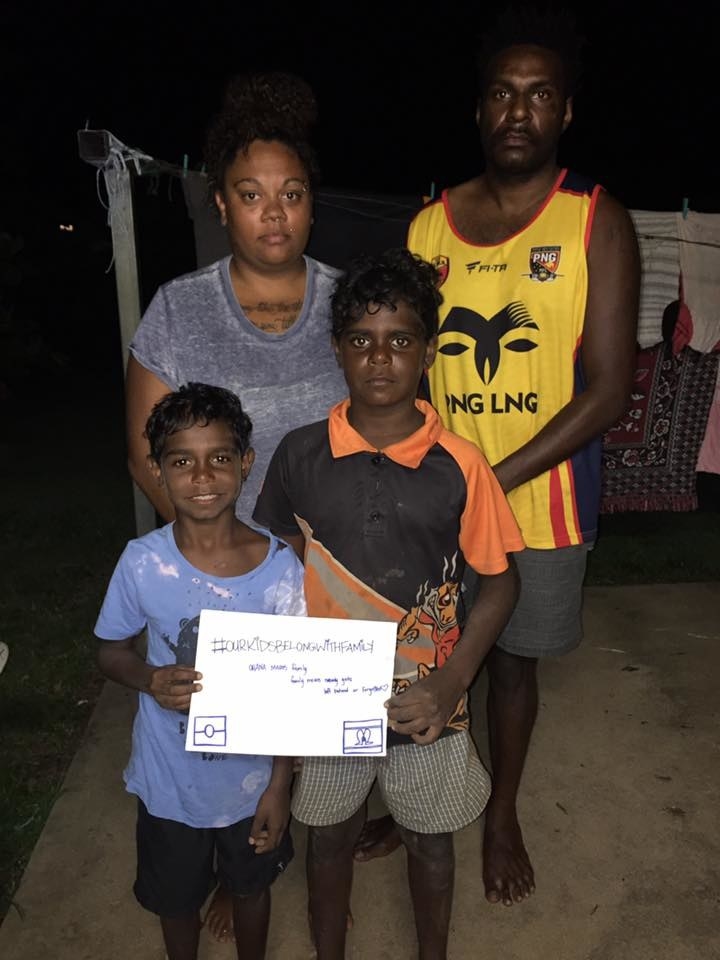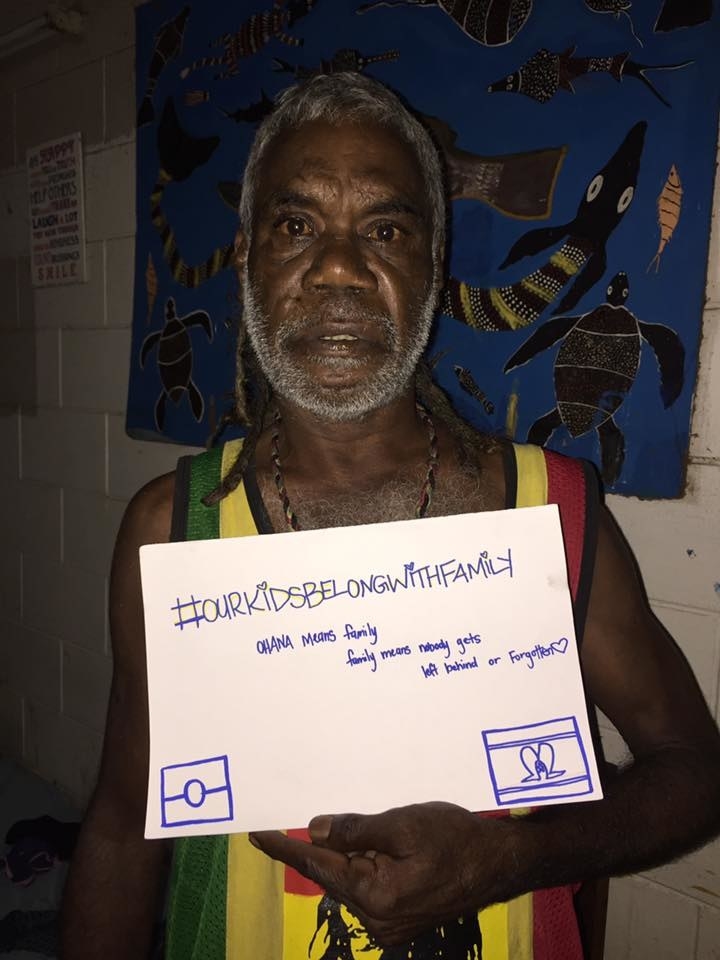 The campaign coincided with planned rallies around the country demanding action be taken on the high number of Indigenous children placed in non-indigenous care.