Families Of Murdered Indigenous Children Say They Have No Justice
"The murder would be solved now if it was white people. This is all about the colour of our skin".
Hundreds of people have marched in Sydney alongside the families of three Aboriginal children murdered in the small town of Bowraville 26 years ago. The group marched on New South Wales parliament demanding justice for the victims of the unsolved murders.
Four-year-old Evelyn Greenup and 16-year-olds Colleen Walker and Clinton Speedy-Duroux all disappeared from the same street in the northern NSW town over a five-month period between 1990 and 1991.
Greenup and Speedy-Duroux's bodies were found later. Walker's clothes were found in a nearby river, her body has never been recovered.
"We desperately want closure, we want justice and we want the government to listen to us after all these years," June Speedy, Clinton's mother, told BuzzFeed News.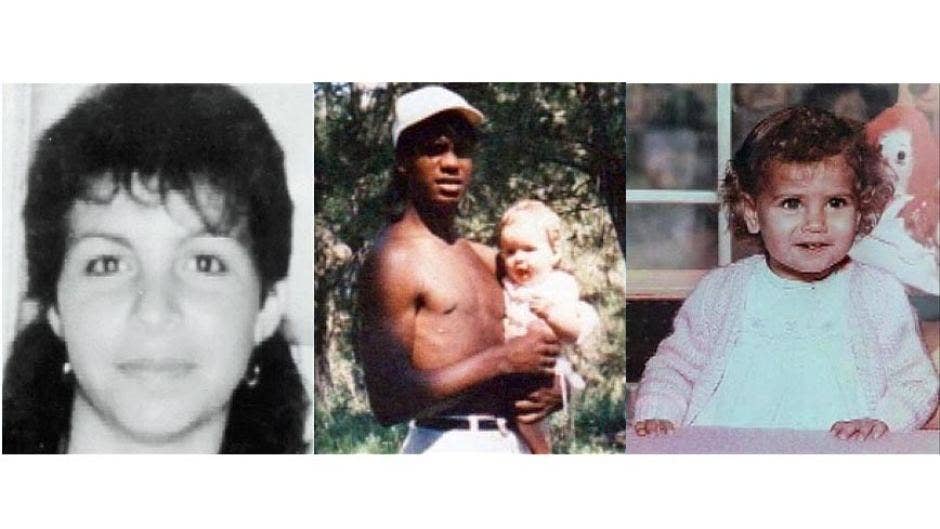 The families' efforts were in vain today. They say they're distraught after both the NSW Liberal and Labor parties blocked a bill put forward by Greens MP David Shoebridge to broaden double jeopardy laws to retry the alleged killer.
Shoebridge claims the parliament's decision would not have happened if the case involved non-Indigenous children.

"What other community would have to come out repeatedly year after year demanding justice so that the parliament fixed up the laws so that the laws could bring a suspected serial murderer to justice? The answer is an Aboriginal community."
"There is no doubt that this is the case of three Aboriginal kids murdered on the mid-north coast and that's why we are here 26 years later demanding justice. If this was the death of three young children in the eastern suburbs or on the north shore [of Sydney] we wouldn't be having this discussion," Shoebridge said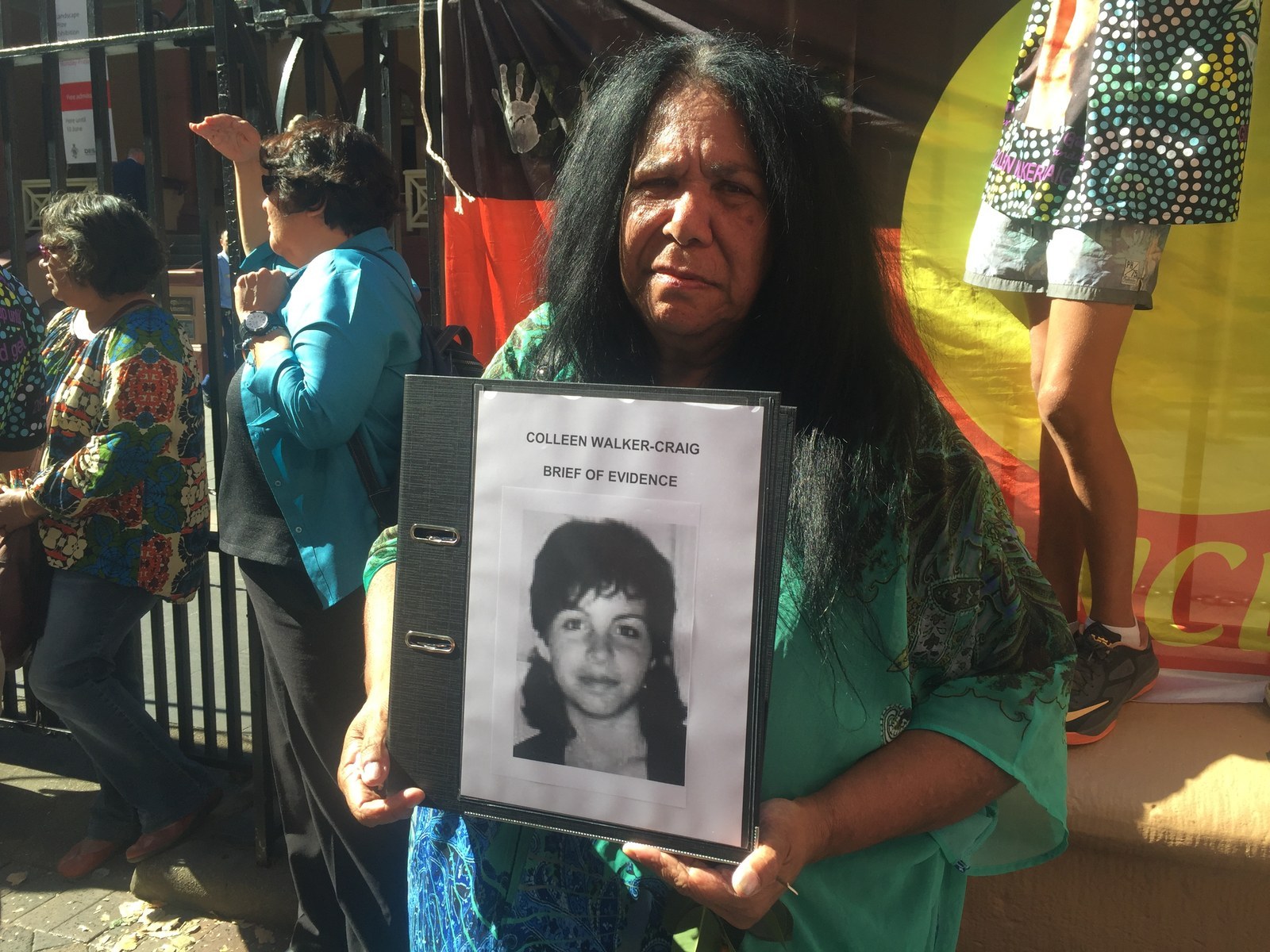 Colleen's mother Muriel Craig told BuzzFeed News that she has been "living a nightmare" since her daughter's disappearance and desperately wants closure. Today's decision is another "slap in the face".
"They should be ashamed of what they've put us through, they should feel really guilty. The murder would be solved now if it was white people. This is all about the colour of our skin," Craig said
Craig had hopes that a new trial would finally allow her to find her daughter's remains and bury her.
"It's a struggle every day, not just for me but my family. We wake up every day knowing that we haven't found Colleen and don't know what happened to her or where she is. Sometimes I just have this feeling that she's going to walk in the front door, even though in my heart I know that's not going to happen," Craig said
"It's been really hard. Sometimes when my family or friends pass on it's really hard for me to go to their funerals and say goodbye to them because I think, 'well I never had a chance to say goodbye to my daughter', it's devastating."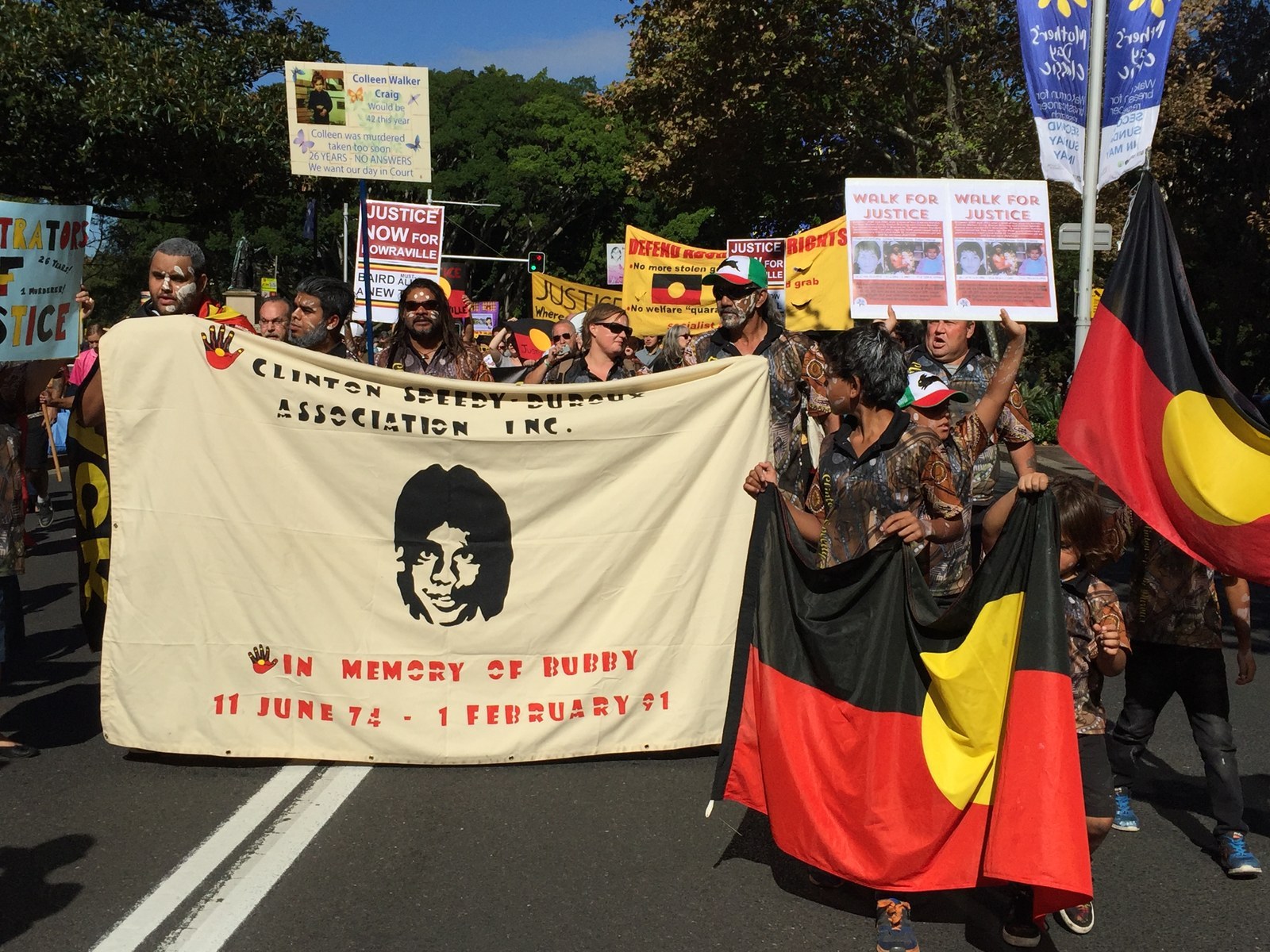 The families, the police and legal authorities say the prime suspect is a local man who was charged, and later acquitted, separately for the deaths of Greenup and Duroux-Speedy.
Detective Inspector Gary Jubelin, who has worked on the case since the mid-90s, says that there is no doubt about who should go on trial for the murders.
At a landmark parliamentary inquiry into the deaths last year Jubelin drew comparisons with serial killer Ivan Milat. Telling the inquiry that if Milat had been tried separately for his murders, he would have been acquitted.
"I can say on good authority that if Ivan Milat's trials were separated, there is a strong likelihood that he would be acquitted of all the offences and perhaps be walking the streets," he said.

Detectives on the case argue that they can link all three murders together and that they have uncovered more evidence since the trials.
Despite the inquiry recommending an amendment to the double jeopardy laws to allow for a new trial, the NSW parliament has so far refused to support a change in legislation.
"I have been investigating crimes for 20 years and I am still shocked by the lack of interest that has been shown in this matter," Jubelin said.