The Aboriginal woman who interrupted Monday's Q&A program has told BuzzFeed News she was trying to raise awareness about Aboriginal deaths in custody and racism. She is now receiving death threats.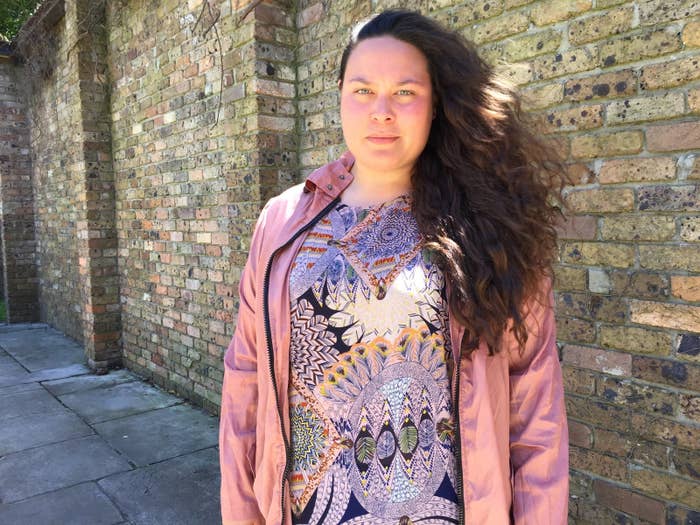 On Monday's Q&A on ABC TV, during a discussion about the late, controversial cartoonist Bill Leak, university student and Aboriginal woman Latoya Rule yelled: "Bill Leak is racist, we won't stand for it".
Rule and several other audience members were swiftly removed from the venue by security guards as host Tom Ballard tried to drown out the yelling.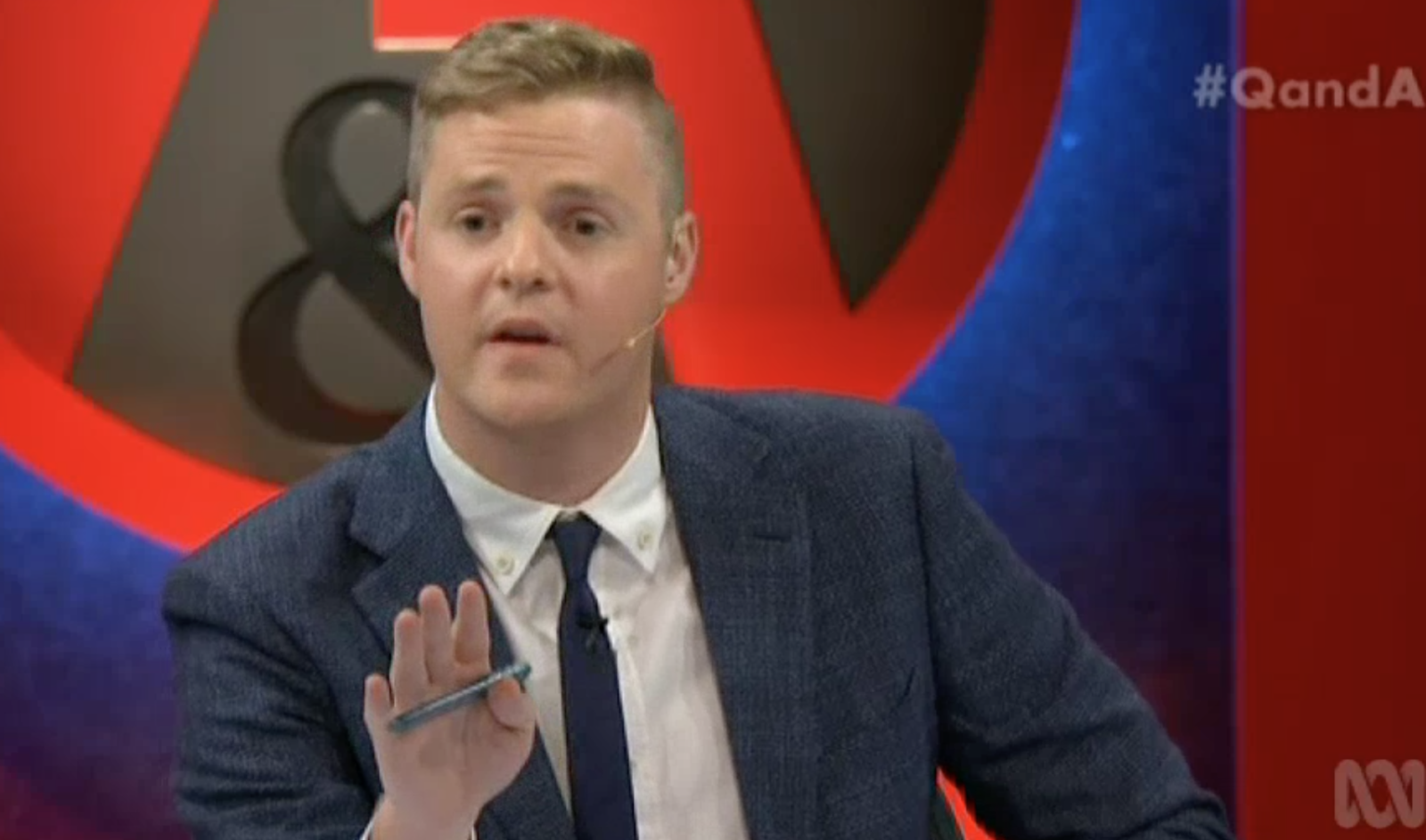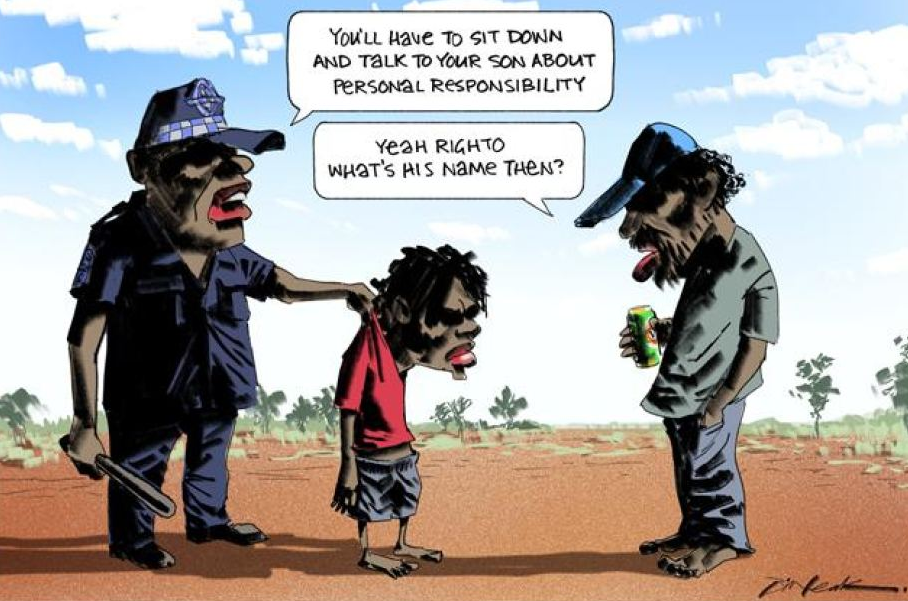 "It would have been my brother's 30th birthday on the day [of the program], so I thought given the circumstances it would have been a good opportunity to raise the issues in response to Bill Leak's passing," Rule told BuzzFeed News.
Rule said she was upset by "the way Leak portrayed Aboriginal people, especially Aboriginal men in our community".
"My brother himself is [now] being portrayed [in the media] as someone who was violent and somebody who was dangerous despite him never being convicted of any crime," she said.
Following Rule's Q&A outburst, The Australian newspaper ran a story about her that she says was "unfair and upsetting" accusing her of "dancing on Bill Leak's grave". The article claimed Morrison "died in custody after a fight with guards at the Yatala Labour Prison in Adelaide last year".
The claims are unfounded considering the coronial inquest into his death is yet to take place and the South Australian Department of Corrections has refused to release CCTV footage of the incident.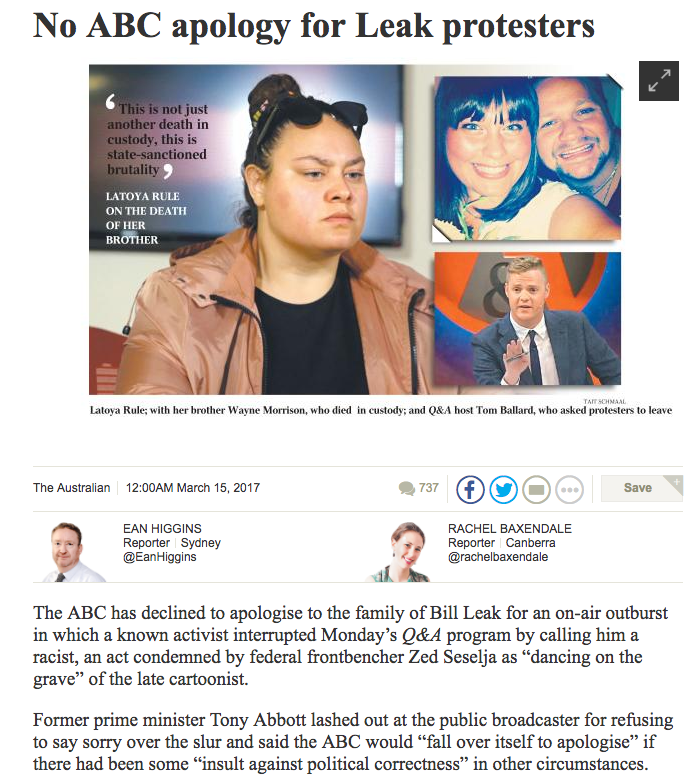 Rule believes the story made her brother out to be a "violent Aboriginal thug" and inferred that his death was his own doing.

"It was sad and hurtful to see [The Australian] do that," Rule said.
"No person goes into custody and expects to leave dead, we don't have the death penalty and yet it seems okay for an Aboriginal person to die in custody and it seems that people can justify the death of an Aboriginal person if they are painted as a violent Aboriginal thug."

Rule says that since the article was published she has received several death threats.

"How can people be so outraged by my freedom of speech saying Bill Leak was a racist... yet they can say whatever the hell they like about Aboriginal people?"