Members of the Tangentyere Council's Women's Safety Group are sitting in a small room in a building on the edge of Alice Springs, the city at the heart of the vast Central Desert region in the Northern Territory.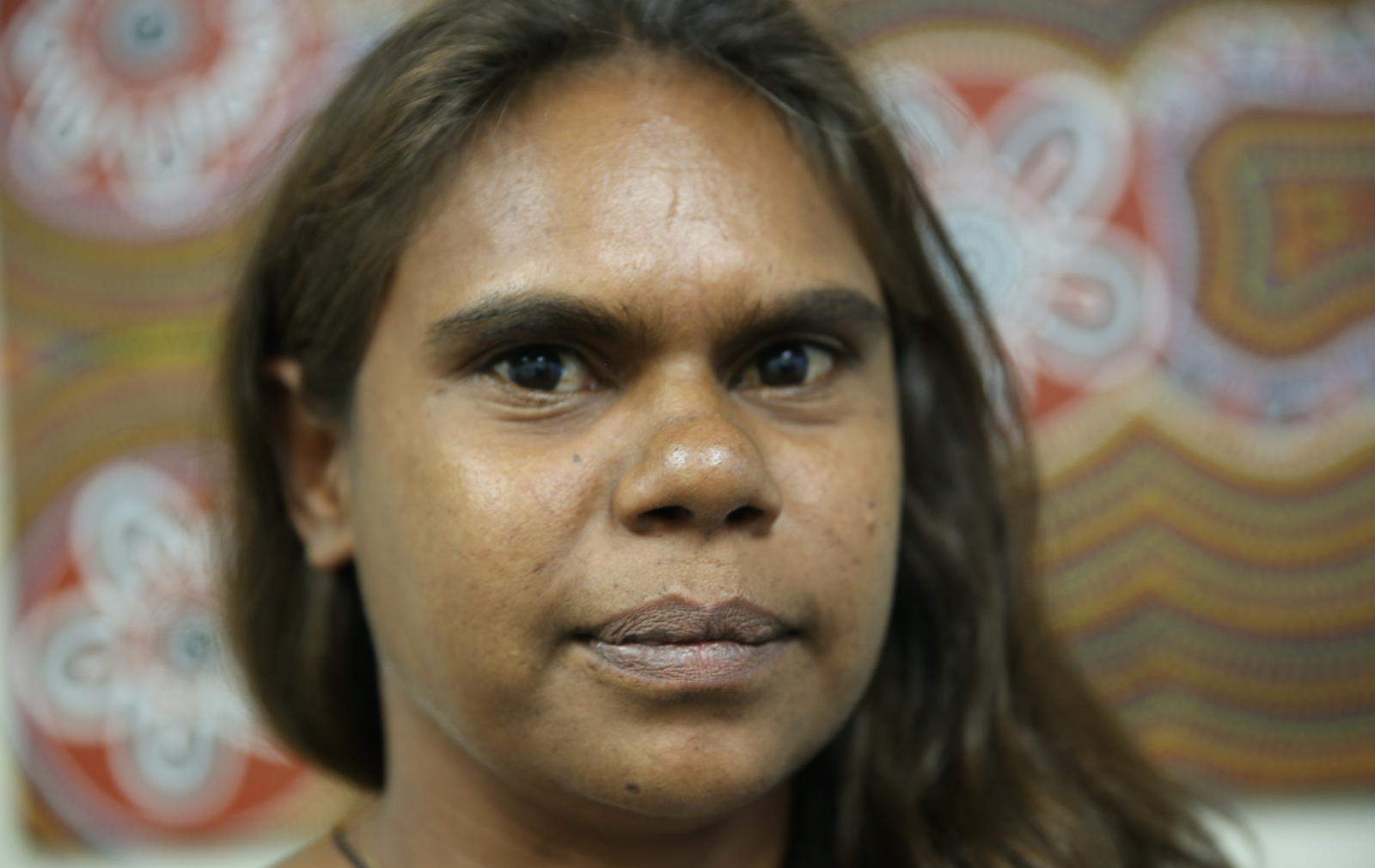 Today they're discussing a new video aimed at educating Aboriginal communities about domestic violence.

The Aboriginal women started the group in 2014 as a direct response to the escalating levels of violence within the town camps they live in.
The town camps - Aboriginal communities scattered around the periphery of Alice Springs - are known for their high levels of poverty. Families often live in developing world conditions. Alcohol abuse and violence are common.
"I've lost three female family members to family and domestic violence," Shirleen Campbell, 35, tells BuzzFeed News as she chokes back tears recounting the murder of her loved ones.
"First was was my mum, she didn't come home one day. The second one was my step-mum and there were people around but no one did anything to stop it. The third time was my aunty and the worst thing is there were witnesses around but people were too scared to stand up and do something," Campbell said.
"By losing a lot of my female family members through family and domestic violence it touched me right to the very core of my heart."

The death of Campbell's aunt was the catalyst for her to "stand up" and say "enough is enough".
"As a young mum with five kids I don't expect my kids to go through that. I thought, 'I have to step up and do something about it'," Campbell said.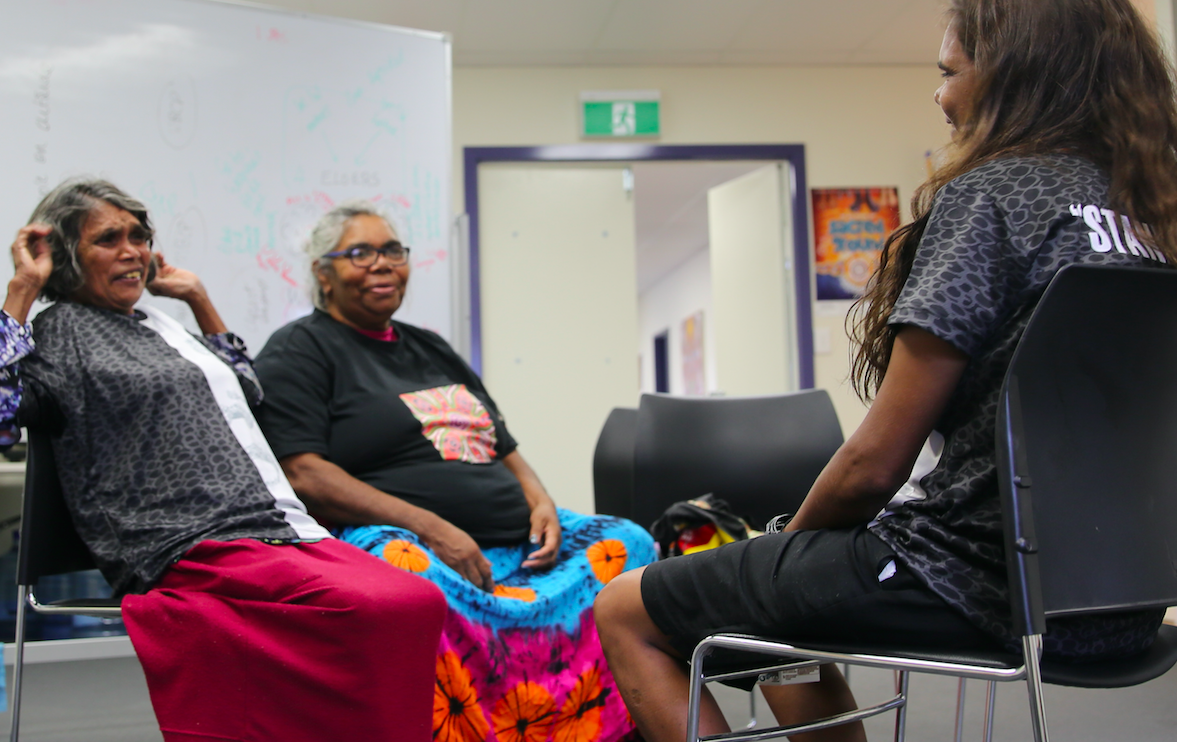 The women's group is the only one of its kind in Alice Springs and is part of the council's initiatives aimed at reducing family violence.
The group is made up of Aboriginal women from 16 town camps, the majority of whom are survivors of domestic violence. They are on the frontline in the battle to stem the rising tide of violence in their communities.
"We really, really need to listen to the community. If you sit down with community they'll often have a way of doing things," Maree Corbo, program manager of the family violence prevention program at Tangentyere Council, said.

"The Northern Territory has significant issues around family violence and we can roll out the stats that Aboriginal women are 34 times more likely to experience family violence and potential lethality but It's also important to address what we are doing about it."
"There are so many Aboriginal communities doing amazing work. The government should be looking up what is working and use those models. It's not brain surgery," Corbo said.

Five years ago Helen Gillen was trapped in a cycle of alcohol abuse and domestic violence.
"I was in a very violent relationship," Gillen says. "We would both fight and both of us would end up in an ambulance, one in each ambulance."
"It was terrible and I didn't want it to keep going on and on, I didn't want my grandchildren to keep seeing me [like] that."
Gillen gave up that lifestyle for her grandchildren and now lives a sober life free from violence. As part of the women's group, she actively confronts men in the town camps about their behaviour and speaks with women and children about family violence.
"I know what they are going through. I talk to my family and the people [in the town camps] and say, 'when are you going to change? There is ways to do it. Quit the drinking and the violence'," Gillen said.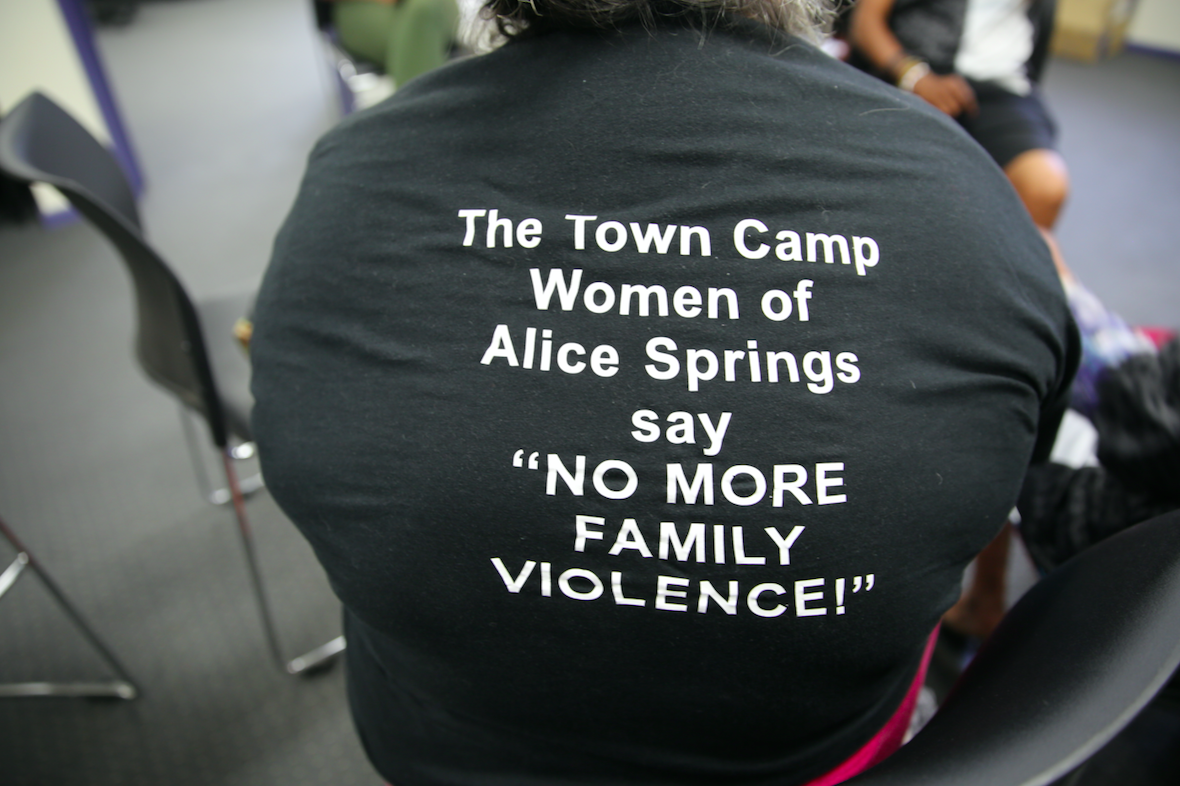 This year community groups have called domestic violence a national crisis and demanded the federal government put a stronger emphasis on addressing violence against women.

Aboriginal and Torres Strait Islander women are the most vulnerable group in the country. They are significantly more likely to experience domestic violence than non-indigenous women and more likely to die because of it.
Prime minister Malcolm Turnbull has given $25 million to Indigenous family violence services out of the $100 million the Coalition pledged to address the issue.
Di Gippy, the CEO of the Alice Springs Women Shelter, the only crisis accommodation for women fleeing violence in Alice Springs, says the money is desperately needed in Central Australia.
"I don't know any other service in Australia that would see the amount of stabbings, machetes to the head, to the arms, to the feet, the broken bones, the everything. I think that's something that our staff are exposed to on a daily basis," she said.

"At our crisis accommodation [in the past year] about 500 women came to that service and around 500 children came to that service, so around 1000 women and children accessed the service," Gippy told BuzzFeed News.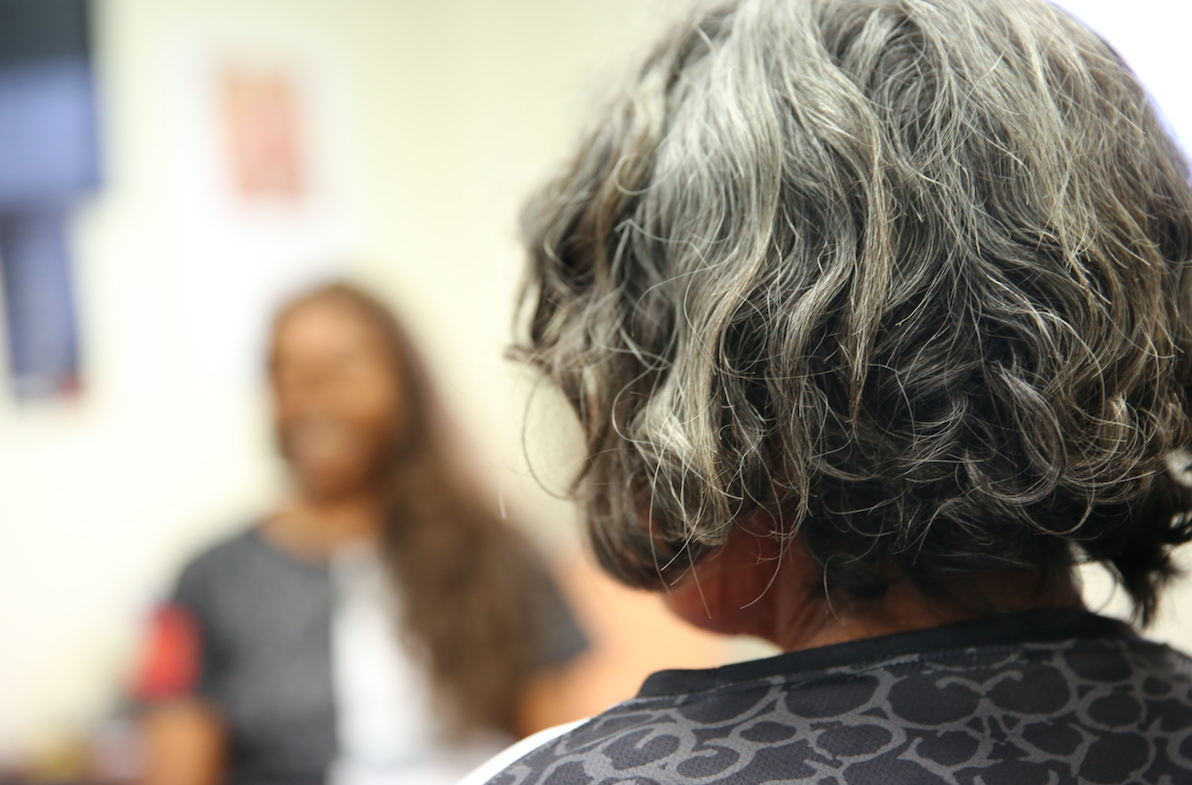 "It's time to speak up for our women and it's not just for the women in our town camps but for all communities in towns, cities, wherever, nationwide. I say family and domestic violence doesn't just happen to one race, it's a big thing everywhere," Campbell said.
Campbell, along with the other women in the group, often risk their own safety to call out domestic violence within the community.
She's furious that some commentators have accused Indigenous women of turning a blind eye to abuse and tells BuzzFeed News that she invites them to come and see the work the group does first hand.
"I get so angry because everybody thinks that people in Central Australia are not doing enough."
"What I want to say is that people who say that, well, they should actually get out of their offices, off their phones and get out of their little bubbles and come into our community in Alice Springs and see what we're doing on the ground."