Gayili Marika Yunupingu, the Yolngu elder credited with single-handedly reducing her community's suicide rate, is being forced to "live like an animal", despite the fact that she's a traditional custodian of land on which a massive Rio Tinto Alcan refinery operates.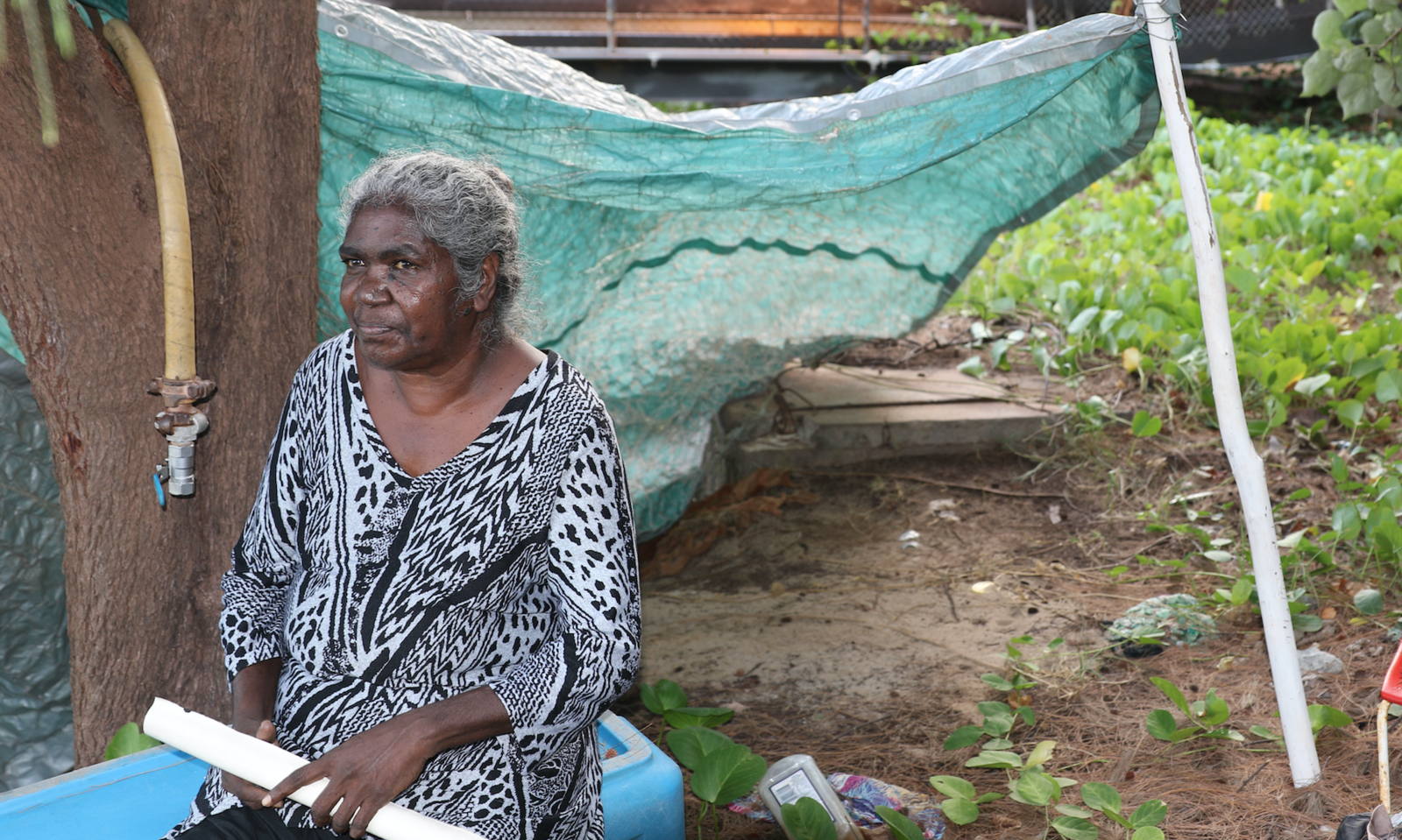 BuzzFeed News travelled to Galupa, the tiny beach community that Gayili is a traditional caretaker for in north-eastern Arnhem Land in the Northern Territory, and found her living in a tin shed with a concrete floor, no running water and no door.
Every day, Gayili collects water from a nearby tap, filling up jerry cans and taking them in wheelbarrow back to a campfire where she does her cooking.

"I live like an animal here, where is the respect?," Gayili told BuzzFeed News.
It's a sad end to more than a decade of tireless grassroots community work to prevent Yolngu suicides.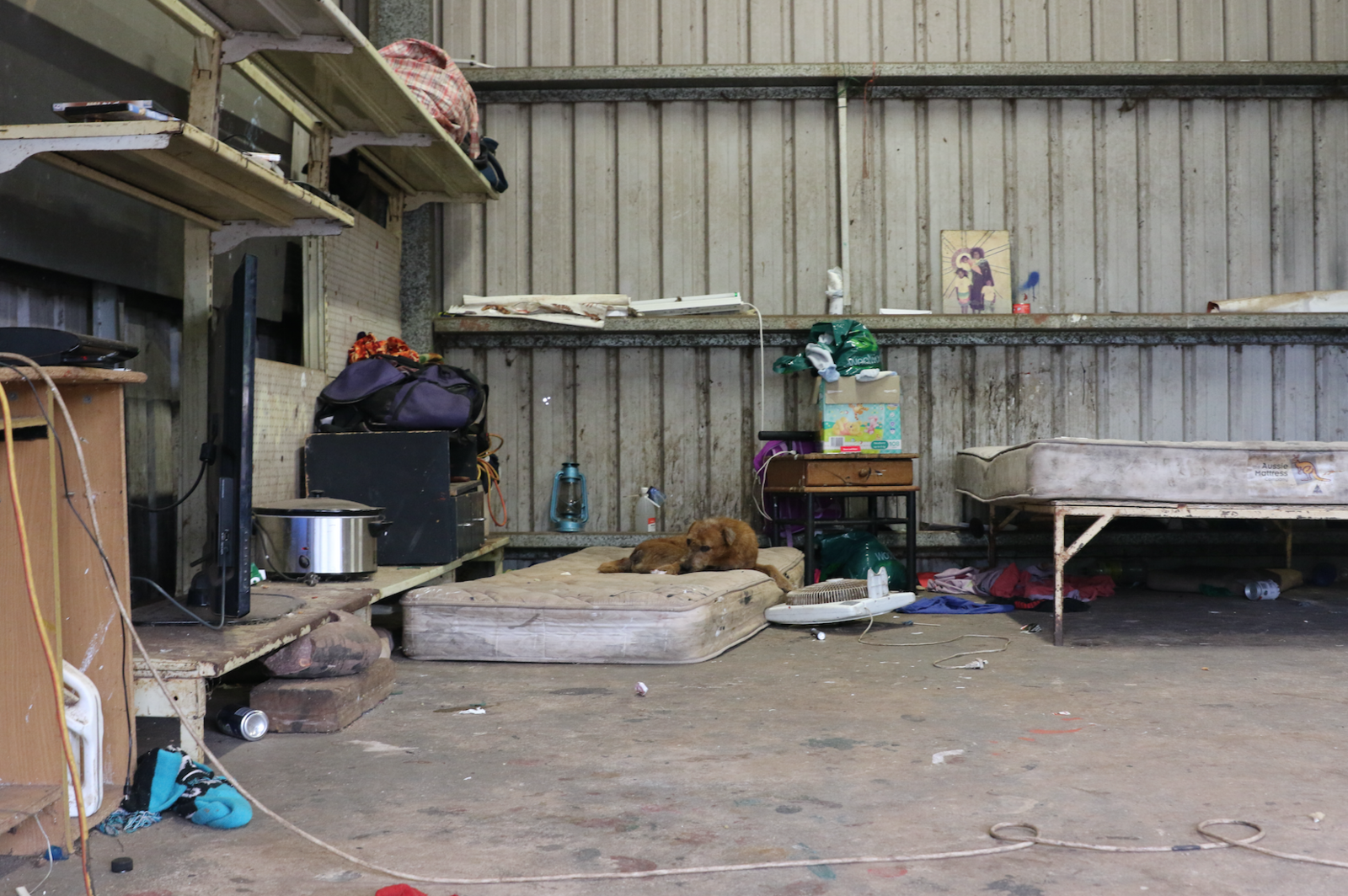 Between 2007 and 2008, Gayili's community had the highest suicide rate per capita in the world. She came to national attention after she singlehandedly reduced that rate with no funding or government assistance, even receiving an award from the federal government for her work.

But she now lives in third world conditions after an offer of $3 million by mining giant Rio Tinto Alcan for housing was revoked.

In 2011, Gayili was buoyed by news that money had been set aside by Rio Tinto Alcan, which operates an alumina bauxite mine and refinery in the area, for a housing project for Galupa residents.

"I was so excited when I heard there is money sitting there for Galupa family and I said, 'Oh, the dream, the dream to build a safe house for the community out of town, for suicidal people and domestic violence victims'," Gayili told BuzzFeed News.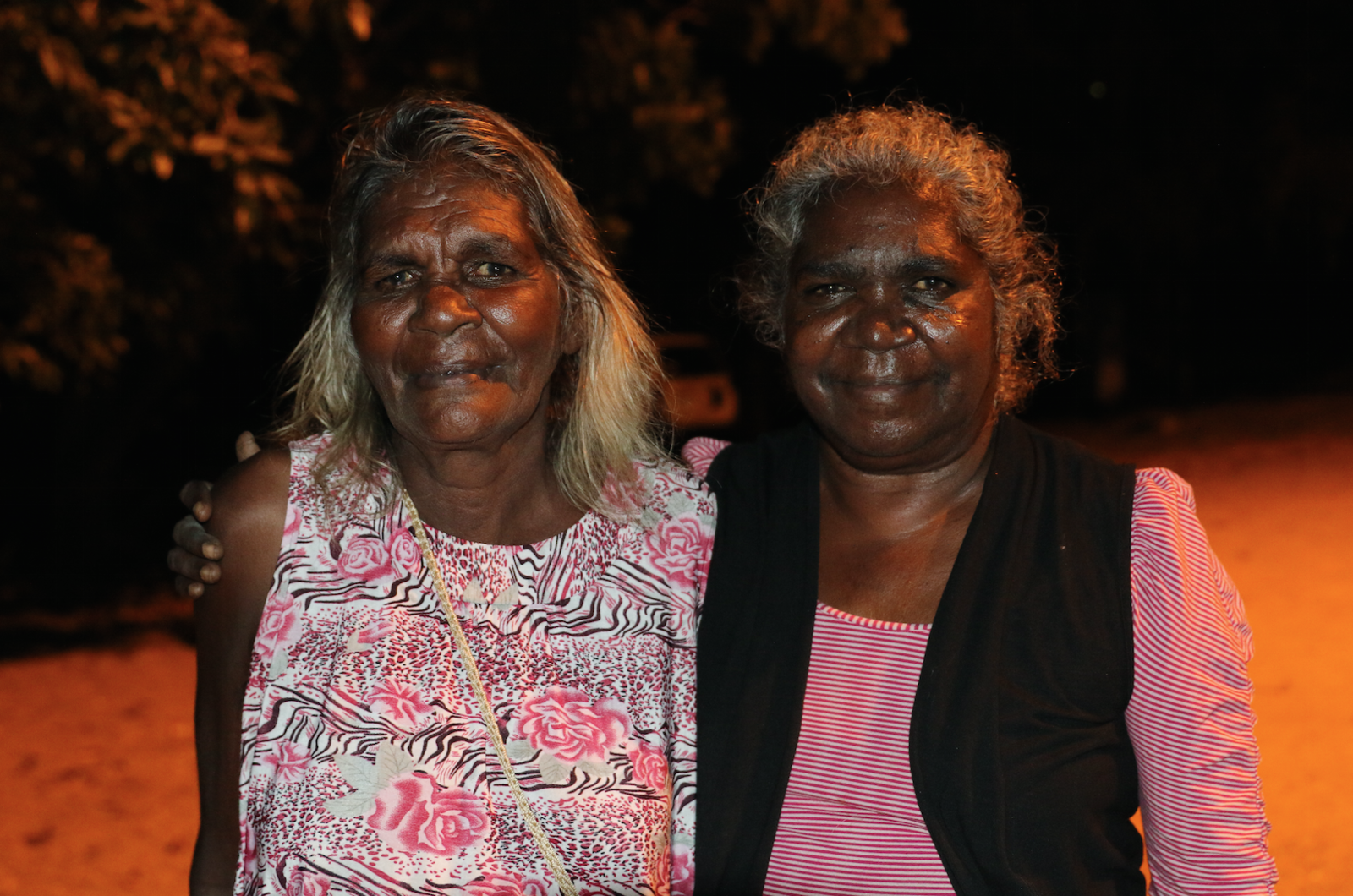 The offer of $3 million was part of the historic Gove Traditional Owners Agreement between the Northern Land Council (NLC), the Gumatj Aboriginal Corporation (GAC) and Rio Tinto Alcan, under which $700 million would be contributed to Yolngu affected by the mining operation.

Gayili submitted housing plans on behalf of Galupa residents and with the support of senior Gumatj tribe members, but her plans were rejected by the NLC and GAC.

The GAC says it submitted its own plans, which were rejected by Gayili and Galupa residents. GAC declined a request for an interview, but told BuzzFeed News last month that, "The claim that the Gumatj Corporation has not tabled a viable alternative proposal is simply wrong."
"All GAC has tabled with the Galupa Residents is several pieces of paper showing building sketches for block houses, without costings, a time frame for completion, no plans for services, and no identification of a builder," Kendall Trudgen, from East Arnhem Mediation and Gayili's representative during negotiations, told BuzzFeed News.

Without all parties signing off, Rio Tinto Alcan took the money off the table.

"Significant efforts were made by all involved to develop a proposal for relocation. However, after extended consultation, an outcome was unable to be realised that met the contractual requirements set out in the agreement," a spokesperson for Rio Tinto Alcan told BuzzFeed News.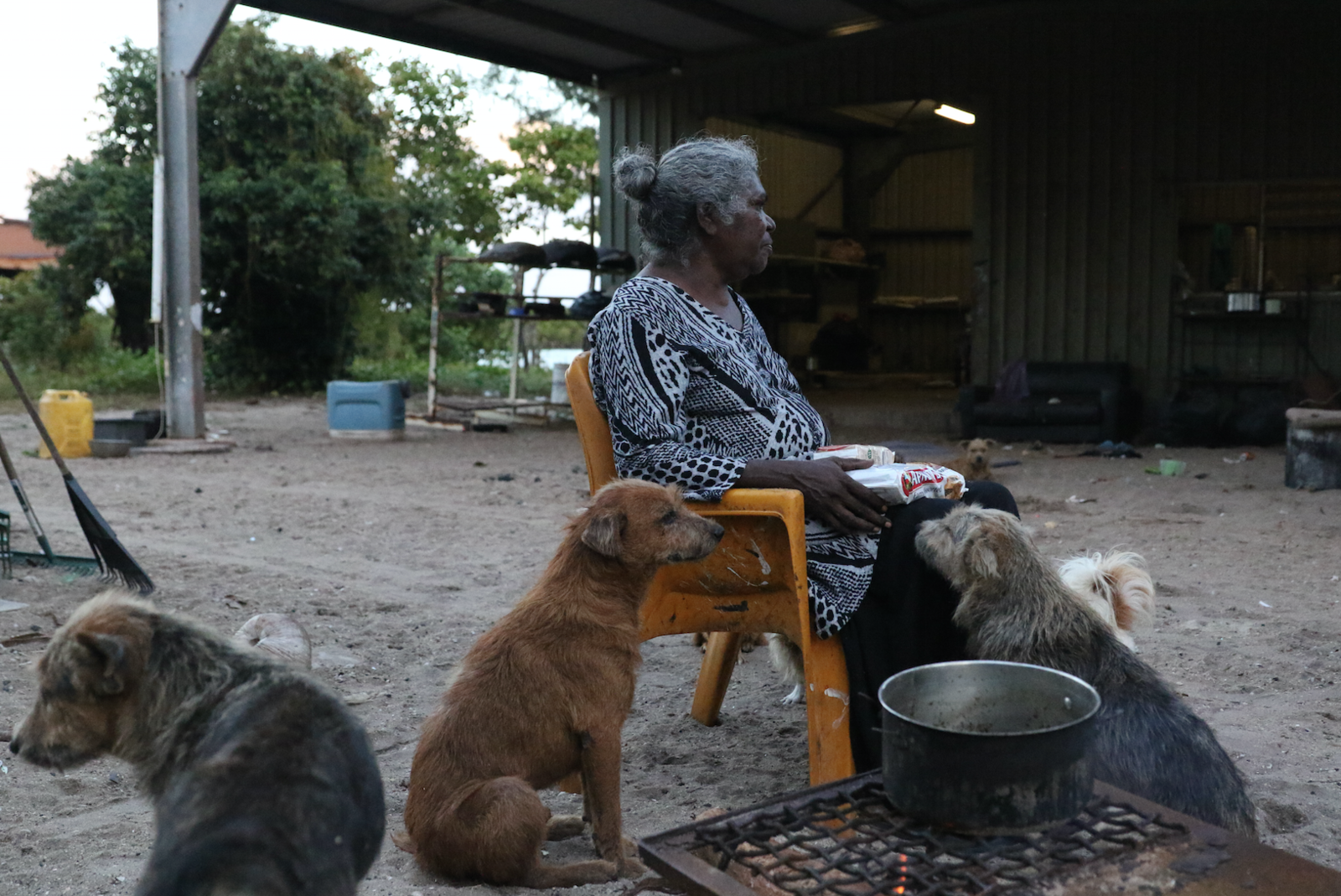 "What have I done wrong? All that mining money, I have not received a cent. I just wanted to make sure my family have a house and that people who might commit suicide or are thinking the wrong way about life have somewhere to go," Gayili said.
Earlier this year a desperate Gayili wrote to federal Indigenous affairs minister Nigel Scullion explaining her situation. BuzzFeed News has obtained a copy of the minister's response, sent on May 6, which says he is committed to helping the parties resolve the situation.
"If required, I would welcome the opportunity to work with you, Galupa residents, the Gumatj Clan and the Northern Land Council on delivering an agreeable outcome for all parties," the letter reads.
BuzzFeed News contacted the minister to ask what role he would take in the dispute. A spokesperson said:

"The minister is committed to working in partnership with state and territory governments to improve the standard of housing in Indigenous communities. That is why the Turnbull Coalition has negotiated a new Remote Housing Strategy (RHS) that includes a $350 million investment in housing in the Northern Territory."
The RHS comes into effect on July 1 and is a rebranding of the existing National Partnership Agreement on Remote Indigenous Housing (NPARIH), which was set up in 2008 to address the chronic lack of housing in Aboriginal communities in the Northern Territory.

The NPARIH has spent around $1.8 billion on housing, but has been heavily criticised for the lack of building progress in remote communities.
"The minister's offer to support residents of Galupa improve their housing as part of a Community Development Programme project remains current," the spokesperson said.