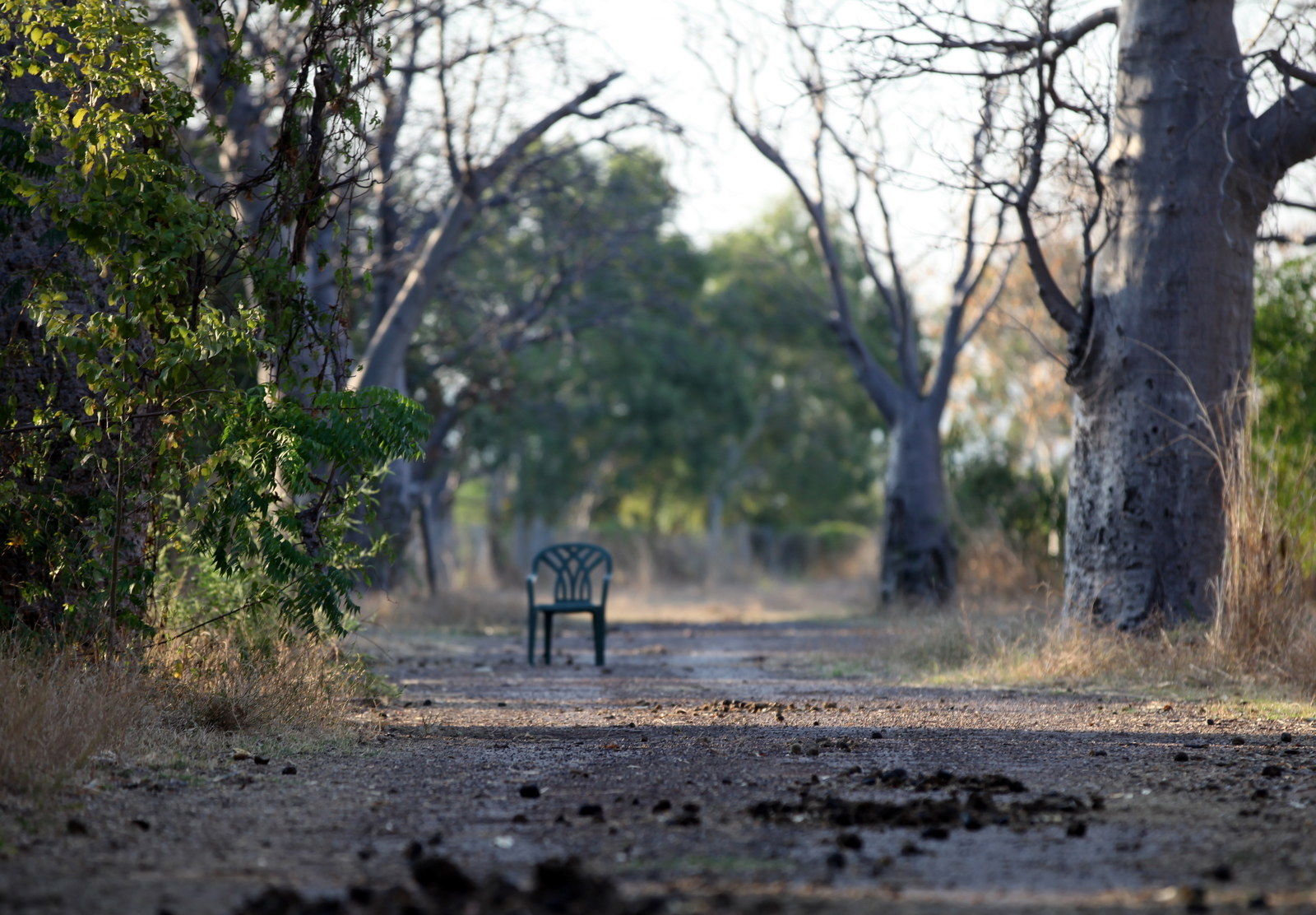 A group of former Oombulgurri residents sits in the front yard of a small green weatherboard house in the town of Wyndham in Western Australia's Kimberley. A warm salty breeze rolls in from the nearby crocodile-infested bay as the group begins to speak. They're agitated and frustrated as they dissect the fate of their home community.

The group were forcibly evicted from Oombulgurri by the Western Australian government in 2011, when the town was deemed "unviable," dysfunctional and unsustainable.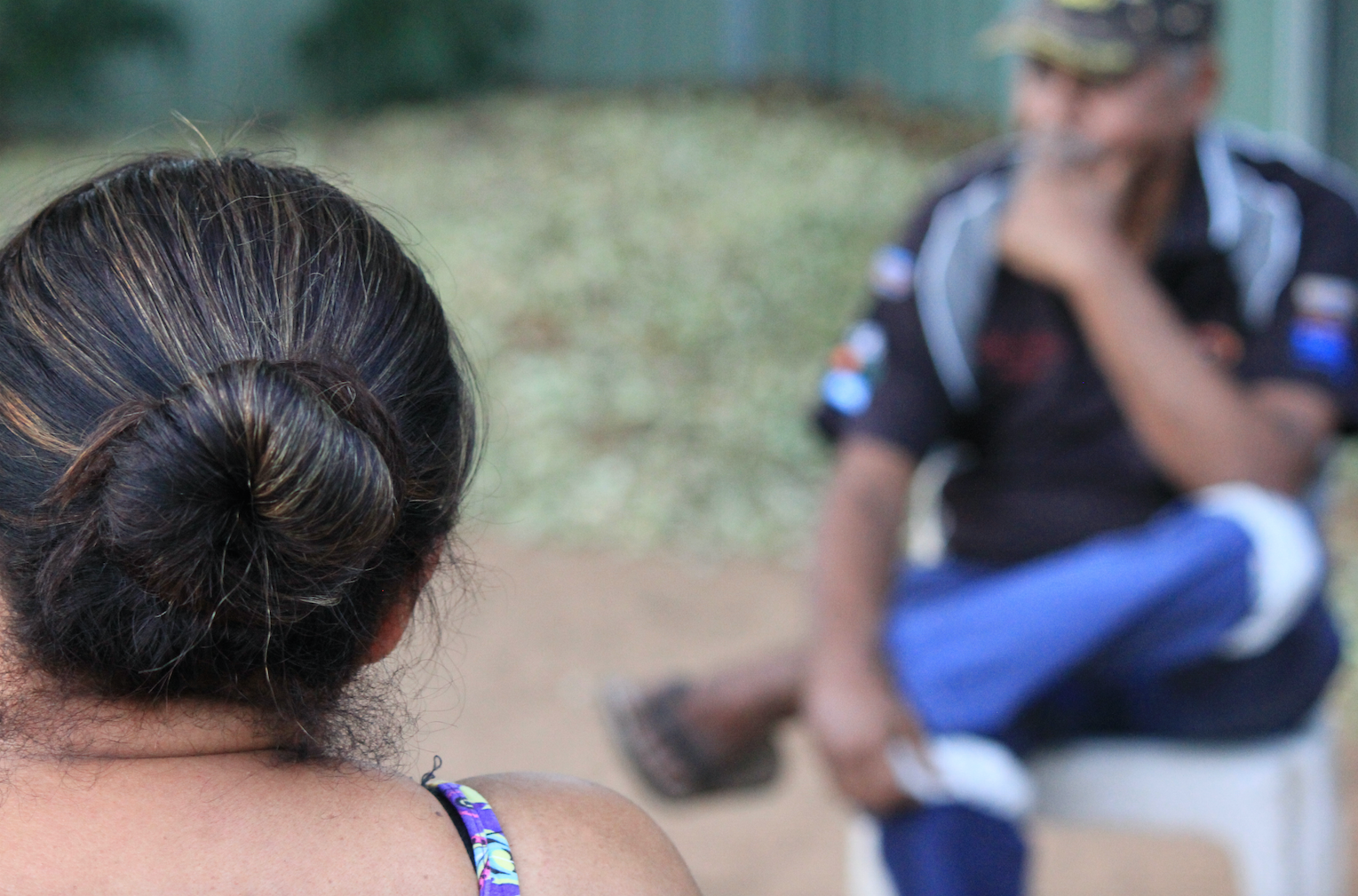 Their voices are a cacophony of anger and sadness, often speaking over the top of each other in hurried sentences. And then suddenly the conversation slows and hits a raw nerve. Almost in sync, they all begin to weep. Through sobs, an older woman who wishes to remain anonymous, says, "The worst thing about it is, we are losing babies. Kids as young as 12 are hanging themselves. How are they [the WA government] keeping us safe?"
The woman says she knows of at least four suicides in the past year.
All eyes shift to Floyd Grant, former chairman of Oombulgurri community council. Grant's head is hung low, a hat is hiding his eyes and tears are streaming down his cheeks. Barely audible, he speaks of his 12-year-old daughter who hanged herself.

"If I was still out there [Oombulgurri], if we didn't have to leave, I believe she would have still been here today. I truly believe that. I see young kids today and I just feel like they are just gone already, it hasn't gotten better it's gotten worse."
Grant firmly believes that his daughter's death would never have happened if the family had been allowed to stay in Oombulgurri.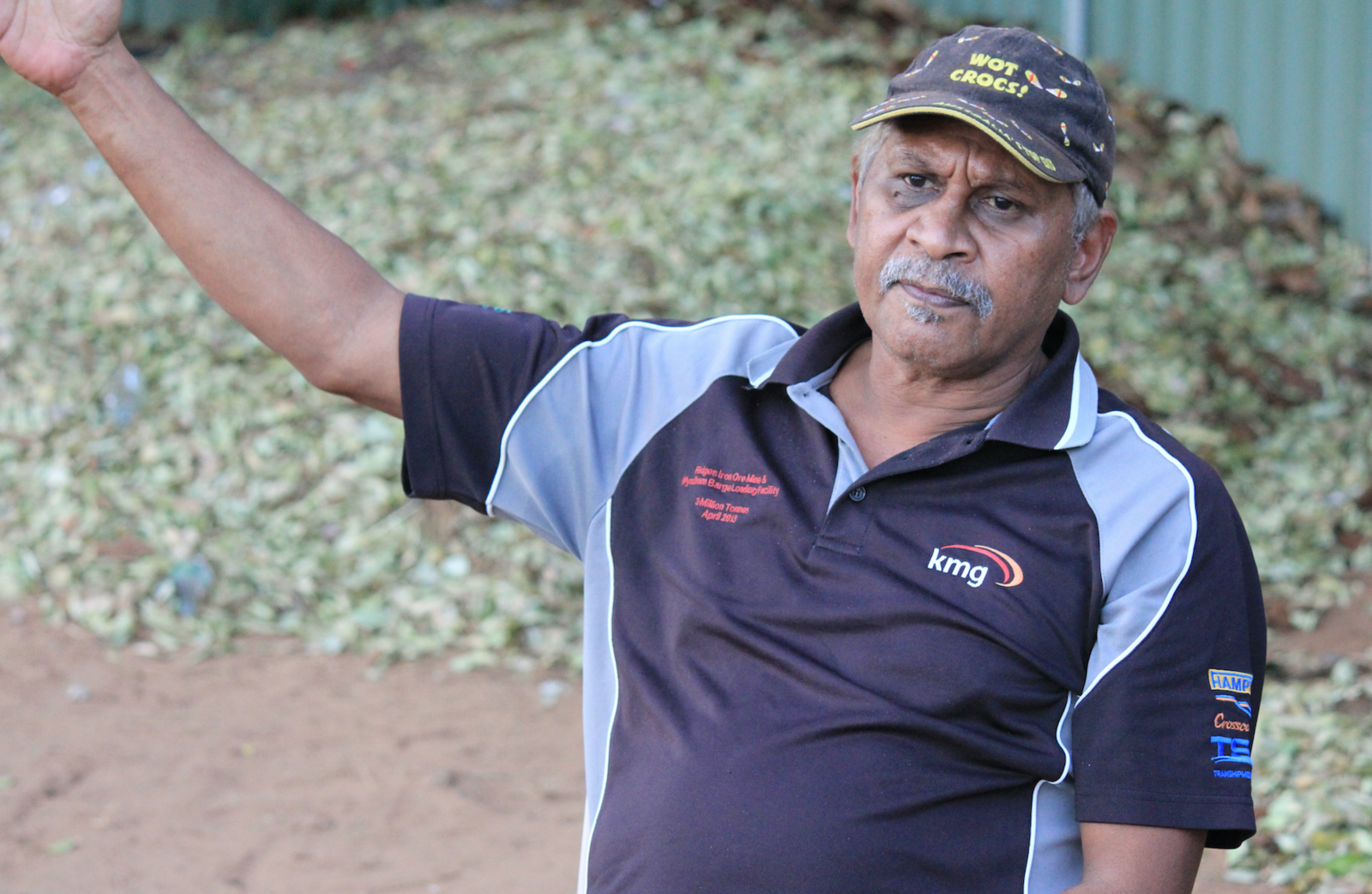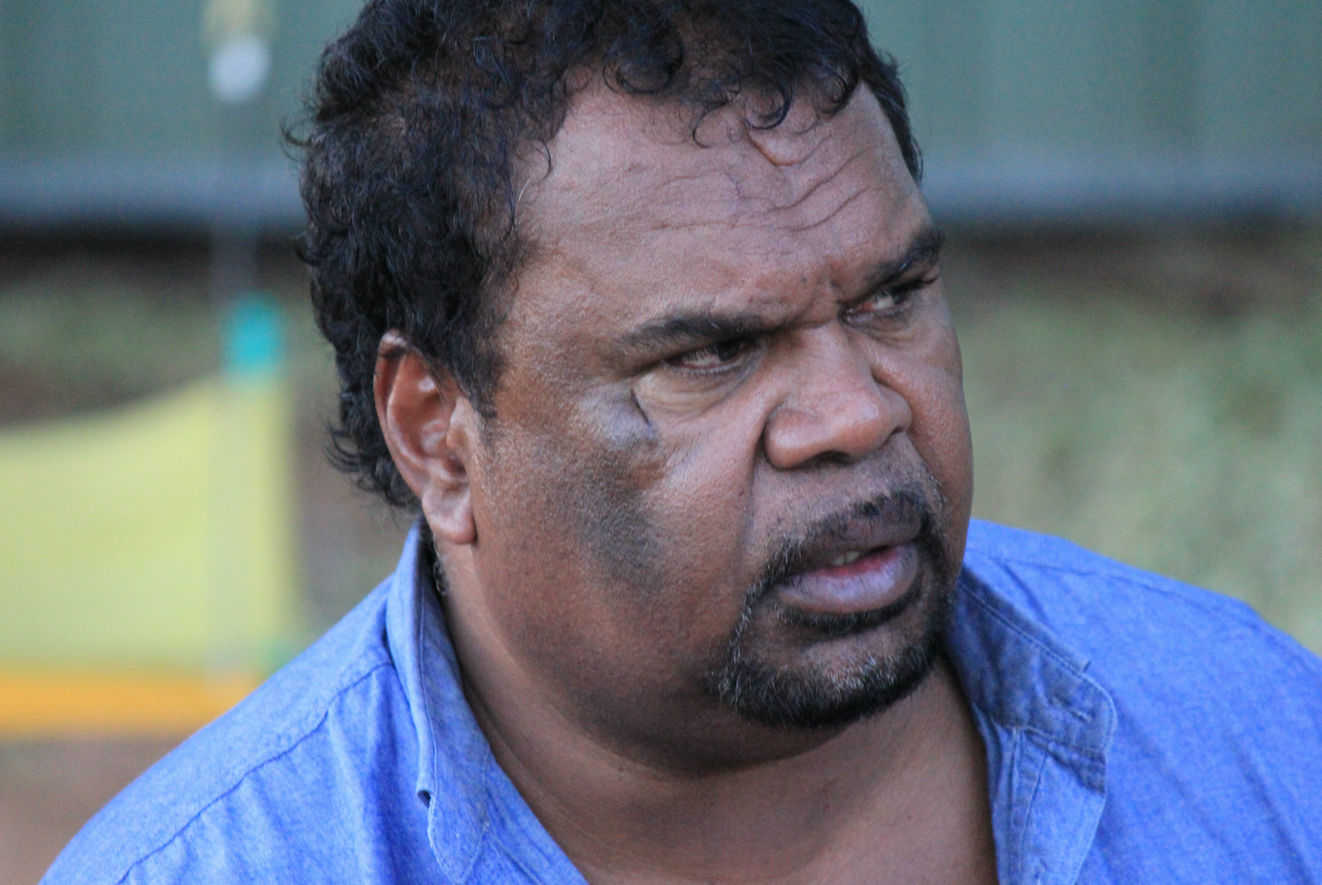 He and former Oombulgurri housing manager Ivan Morgan say that people have become displaced and dispossessed, and that they are now losing their young people to suicide.
In 2011, immediately after the closure, removed people slept rough in the vast marshlands stretching round Wyndham's rugged bays: they had nowhere to go.

Today many of Oombulgurri's former residents are still homeless, seeking refuge in parks in larger towns.
Oombulgurri was a tiny, remote Aboriginal community in the vast Kimberley region of WA, 45km northwest of Wyndham, with a population of just over 100 people.
In 2007 a coronial inquest into five deaths within the community, four of them suicides, found high levels of alcohol abuse, suicide and child neglect, but the coroner did not recommend closing the community.
Based on the coronial findings and an investigation into child sexual abuse, the WA government made the decision to shut down the community, stating that it was beyond repair and "unviable." At the time WA Indigenous Affairs Minister Peter Collier said the government had spent years trying to fix the crisis, but ultimately it was too far-gone.
"Despite extensive efforts to address the issues that have plagued Oombulgurri, there remains considerable risk of further decline in community dysfunction without immediate government action."
The decision to close the entire community and evict residents alarmed Amnesty International, who sent an investigator to Oombulgurri. Their subsequent report asked the WA government to invest in programs addressing issues in the community rather than a wholesale eviction.
"The safety of residents is of paramount importance, but the wholesale eviction of people from their homes is not the answer, and has only caused further trauma," Amnesty said. "The problems in Oombulgurri sadly were not unique to that township and these problems are also widespread in non-Indigenous communities. Action was certainly needed to address the serious social problems in the community, but this should take the form of better community safety, health, employment, and education programs."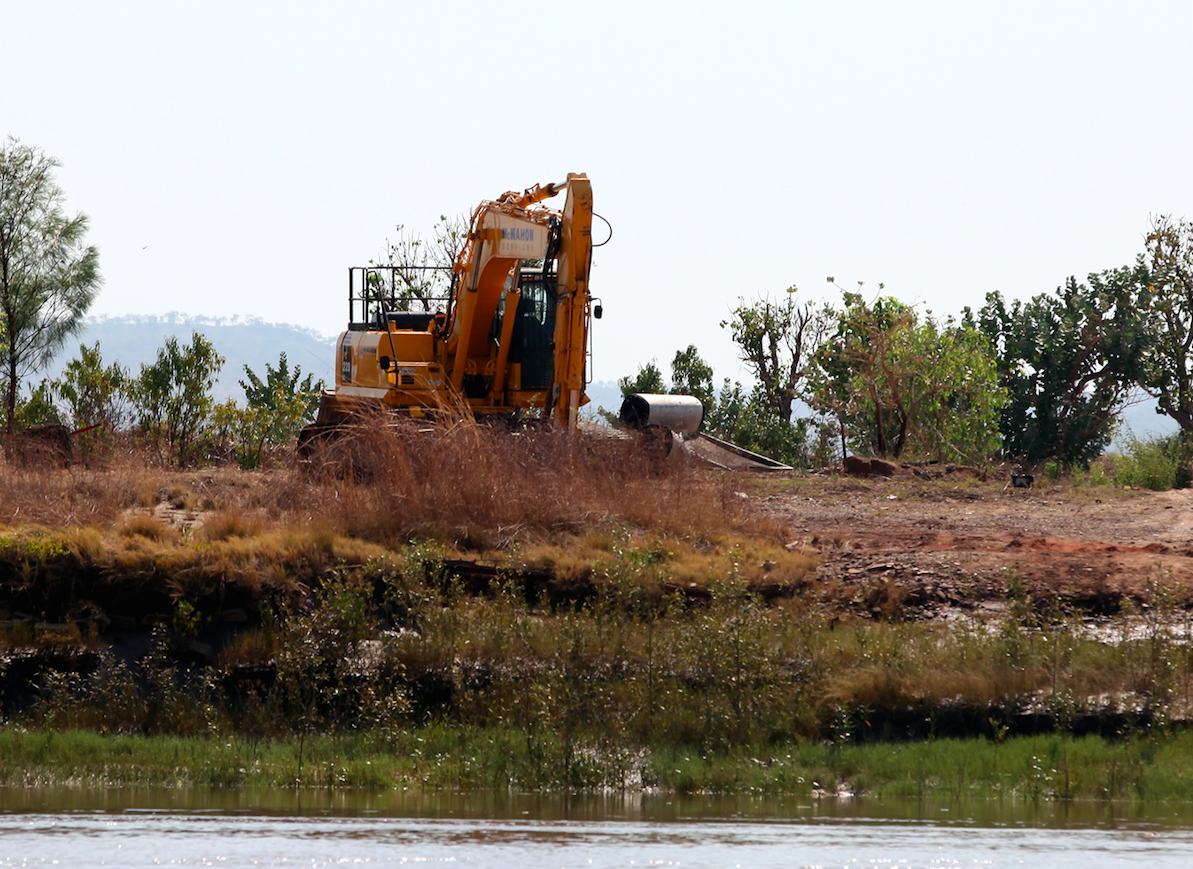 The WA Government has since demolished the remaining houses to ensure no-one returns. Minister Collier stands by the decision to close Oombulgurri. He says that former residents are now free of issues that plagued the community and that any level of disadvantage they're experiencing is common in all Indigenous communities.
"I think they have opportunities and they are now divorced from the issues they had in Oombulgurri. In terms of whether or not their quality of life has improved, in some instances yes, and some no. But that's a collective across the board. It's a generic issue that exists in a lot of our towns, whether or not they're remote or larger towns with Aboriginal people."
In November 2014, almost three years after Oombulgurri's closure, the WA Premier Colin Barnett said that he would look at closing up to 150 remote Aboriginal communities. Barnett said the state could no longer afford to fund keep them open after commonwealth government subsidies for essential services like water and electricity was withdrawn. This prompted a large scale protest movement and Barnett has since backed down. The WA government have begun consultation with Aboriginal organisations and leaders about the future of these communities, but critics still remain sceptical.

Ivan Morgan says the effects of closing down Oombulgurri have only compounded the problems and this should be a clear warning about what could happen if Aboriginal communities are forcibly closed down.
"In Kununurra there's the biggest mob of Oombulgurri sleeping in the park, and people just drink now. They drink six days a week, with one day off on Sunday. They keep us in a pig pen, in those dongers [shipping container like accommodation] in Wyndham, and we just said we can't stay here because families couldn't fit in the one place."
"You either die here [in Wyndham], or you go to jail or our kids get taken away to homes. That's all the options that we have now. And that's a warning for other Aboriginal people if they close your community. No-one cares about you once they get you out of the community."
Ngnowar Aerwah Aboriginal Corporation is the only Aboriginal health organisation in Wyndham. They specifically deal with alcohol and substance abuse and the majority of their clients are former Oombulgurri residents.
"The main issues that the Oombulgurri people face today is an increase in their alcohol and substance misuse," the corporation's community centre manager Jonathan Campbell told BuzzFeed News. "The impact of migrating to Wyndham has increased trauma. They have lost their self-belief and ability to move forward and live."
Campbell says at least two children from Oombulgurri who have killed themselves: an 11-year-old girl and a teenage boy.

"The majority of clients that access Ngnowar Aerwah Aboriginal Corporation on a day-to-day basis are Oombulgurri people. Moving people and taking them out from their own communities where they once lived and grew up doesn't help. It just adds more flame to the fire, not only for the township but the people in general where they're going to be exposed to more violence, suicides, drinking, drugs," he says.
Wyndham Shire Council President John Moulden argues the forced closure has been good for former residents. "I think the closure of Oombulgurri has been largely positive. It was a very evil place toward the end. The government made a courageous decision to close it down and the right one in my opinion."
Questioned on the homelessness experienced by former Oombulgurri residents in Wyndham, Moulden argued it was symptomatic of Indigenous lifestyle. "A lot of Aboriginal people are very mobile, and they move across the countryside. So the Oombi people often spend time in Wyndham and Kununurra. At the end, just before Oombulgurri was closed, there were only 11 people living there and that was a direct result of enforced liquor restrictions. Essentially people had moved out looking for booze."
"Not everybody needs a four bedroom house with all the mod-cons to consider they are properly accommodated."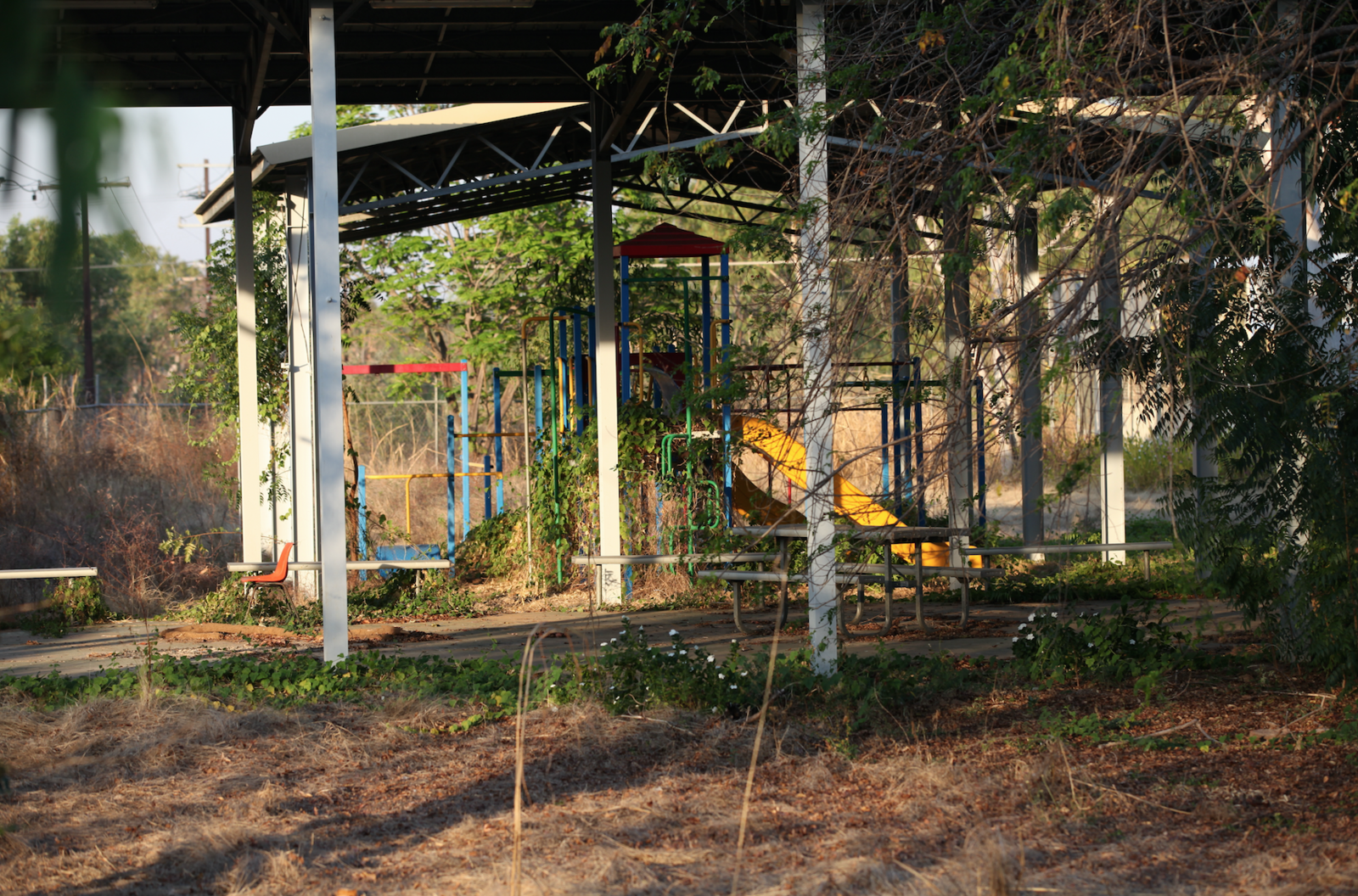 The WA Government has claimed that sexual abuse was the major reason for the forced closure of Oombulgurri.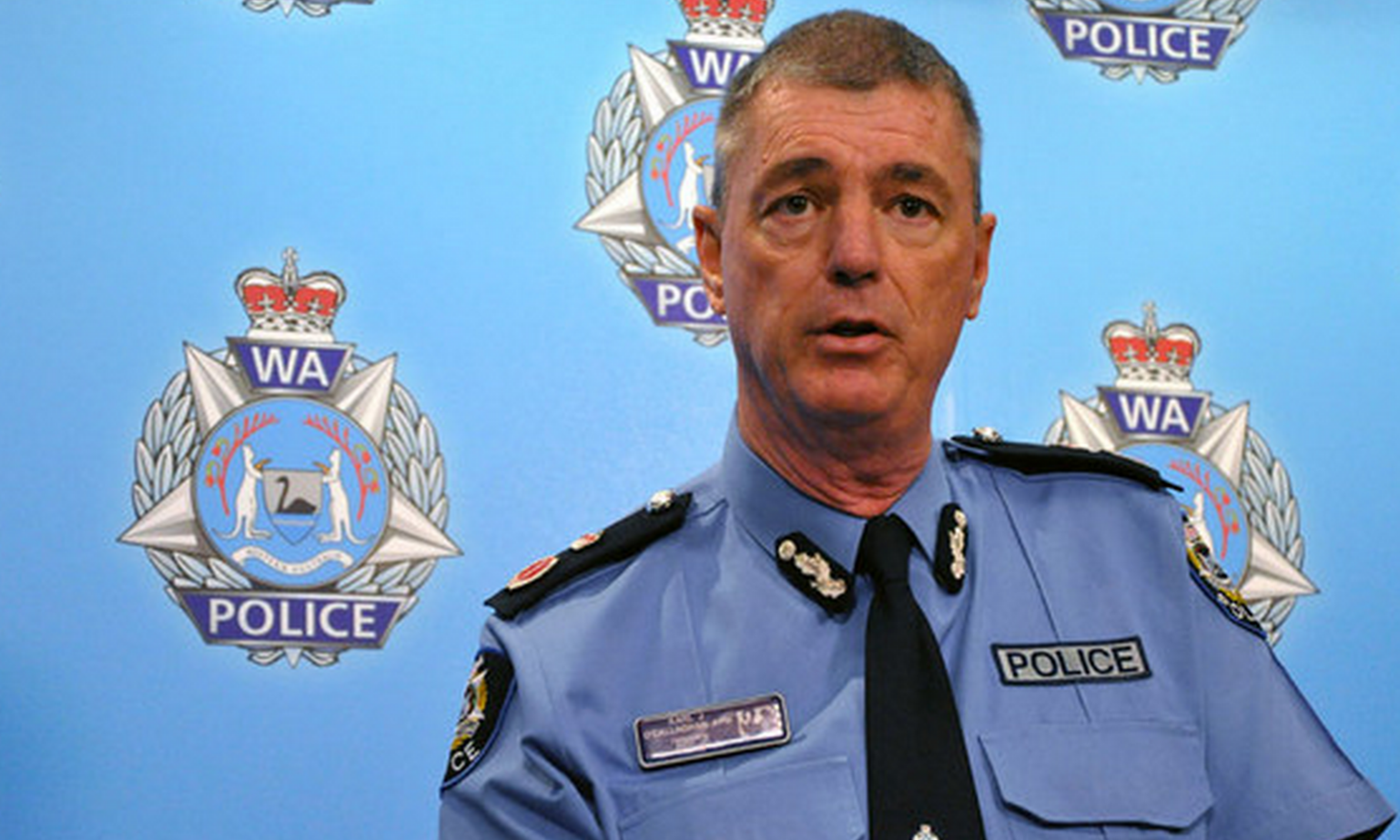 Earlier this year, the Western Australian Police Commissioner Karl O'Callaghan was interviewed by ABC's Four Corners program about the mooted forced closures of remote communities across the state. The Commissioner singled out Oombulgurri as a community overwhelmed by sexual abuse.
"Police officers up there have said to me on more than one occasion that they cannot sleep at night, worrying about what's happening in those communities - communities that they're supposed to be responsible for protecting. The same applies to me. Knowing what I know, it's very difficult to sleep at night knowing that we cannot help those children in any effective way."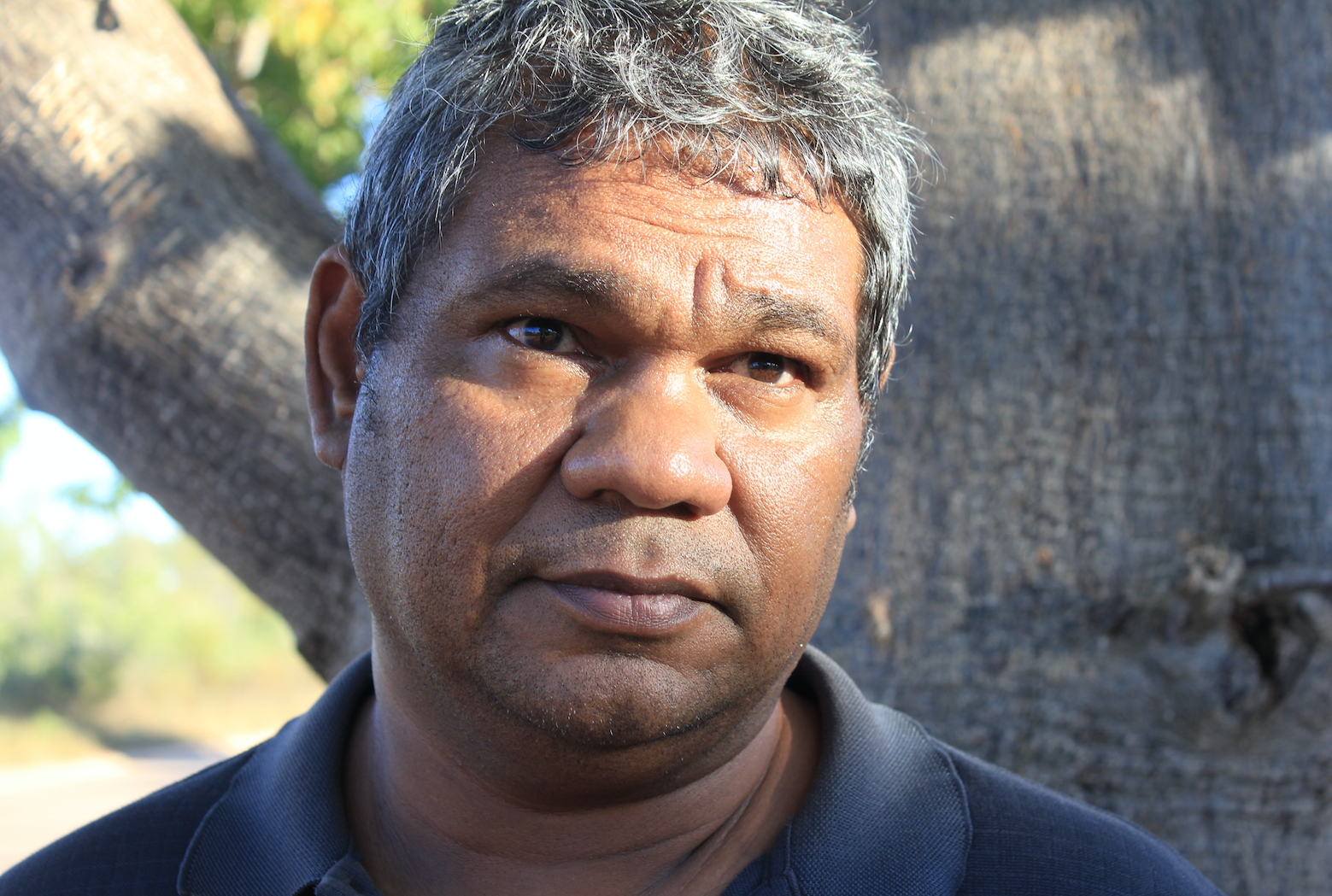 The police commissioner's comments infuriated Anthony Watson, chairman of Kimberley Land Council (KLC). Watson says that claims of sexual abuse without substantive evidence or arrests is alarming, an emotional ploy being used as a smokescreen to mask the government's justification in closing more communities.
"It just shows that he and his officers aren't doing their jobs in the community. It's demonising the Indigenous community of the Kimberley. Demonising us men as all rapists and child abusers."

In a statement to BuzzFeed News, a spokesperson for the Western Australian Police said that the commissioner stands by his claims of sexual abuse. "The issue of child abuse and under reporting in some Aboriginal communities is well documented through research."
"Investigations into child abuse in remote communities are ongoing through the work of specialist detectives assigned to Operation Reset and locally based police officers. These investigations have resulted in dozens of arrests and charges related to this type of serious offending behaviour. Oombulgurri, referenced in the Four Corners documentary, is one community that is the subject of police investigations into allegations of child sex abuse."

In March, WA Premier Colin Barnett told the state's parliament that there had been 39 cases of sexually transmitted infections in Aboriginal children aged between 10 and 14 in 2013. The inference was that the infections were caused by child sexual abuse.
Commissioner O'Callaghan backed this up in a blog post on the WA Police website. "Statistics about the magnitude of child sexual abuse in remote Aboriginal communities are unreliable, mainly due to deliberate under reporting," he said. "The Australian Institute of Family Studies has estimated that up to 90% of sexual abuse in these communities is under reported. Only last week I spoke to my management team in the Kimberley who continue to express concerns that workers in communities are deliberately failing to report STIs because of pressure from the abusers not to 'betray' the culture."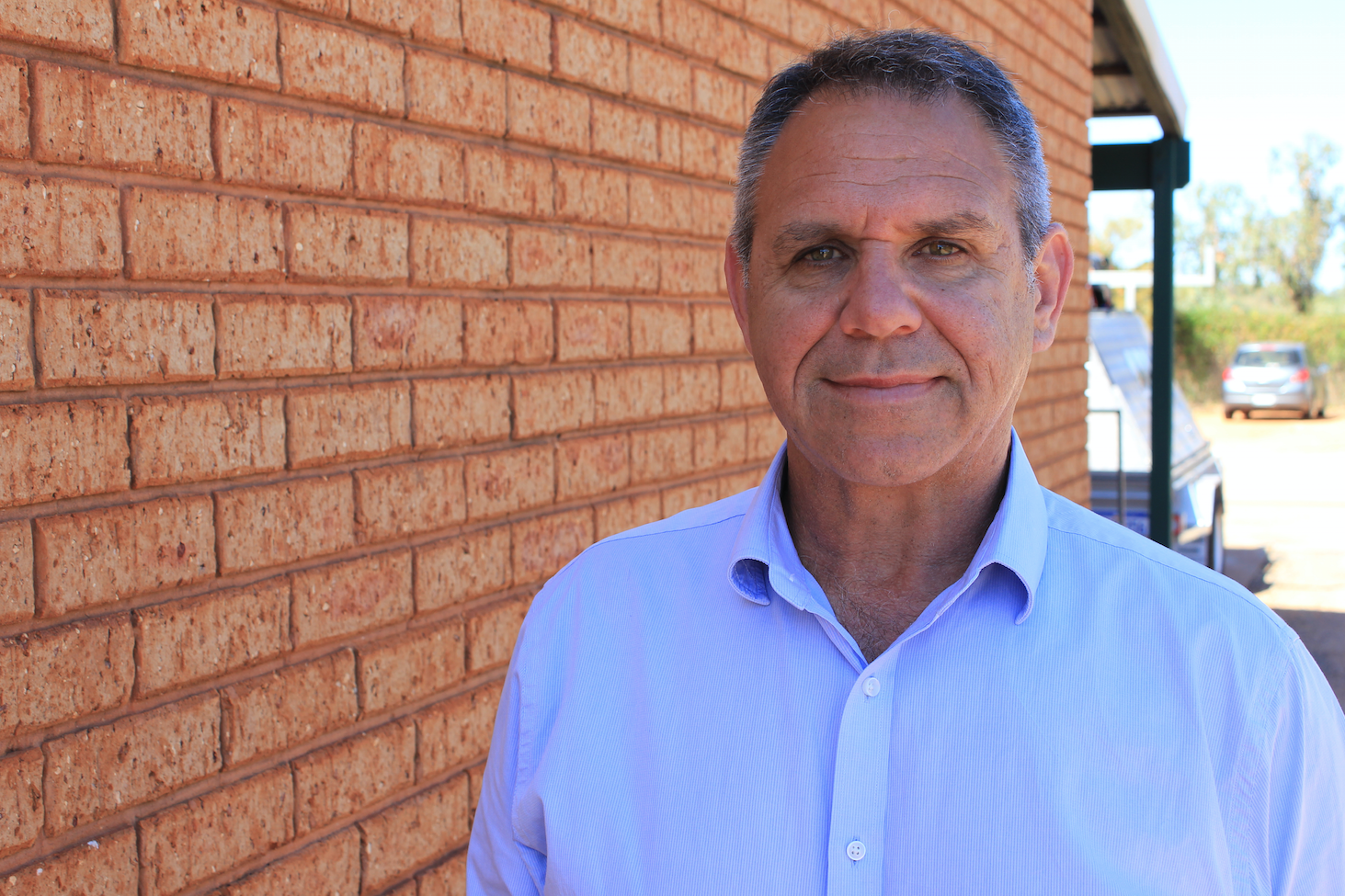 Australia's leading Indigenous sexual health expert refutes the inference that child sexual abuse is contributing to the ballooning STI rate.
Associate professor James Ward is the head of infectious diseases in Aboriginal health at the South Australian health and medical research institute. Published in 2014, his team's extensive "Goanna study" report is based on around 3000 Aboriginal Torres Strait Islander young people and their sexual health.
Ward says that the high rates of STIs in remote communities are not caused by sexual abuse. "One thing I am confident about is that the majority of sexually transmitted infections under the age of 16 occur because the majority of them aged between 14 and 15 are having sex with similar aged peers," he said.
"The problem in remote Aboriginal communities is that the adequacy of primary health care hasn't been able to reduce the prevalence of sexually transmitted infections in communities over a very long
period of time so know we have high rates of sexually transmitted infection in communities and so the issue is not related to sexual abuse, but more related to people having sex aged 14, 15 and 16 without protection, and they're acquiring an STI. That wouldn't happen to a kid in the city because the prevalence is not as high."
Ward says the government must focus on more investment in services equipped to deal with sexual health and young people in remote communities.
"What we haven't had is an investment in remote sexual health programs to address the issue of high prevalent rates of chlamydia and gonorrhoea in communities. Unfortunately the only real investment in sexual health has been research."
"I don't think closure of communities is the right answer to 38 cases of gonorrhoea which are most predominately in under 16-year-olds and they've acquired it from having sex with people in their own age group as out study has shown."
WA Premier Barnett has since softened his initial stance on closing remote communities without extensive consultation with leading Aboriginal organisations in the Kimberley.
That's cold comfort for Floyd Grant, who directly links the death of his teenage daughter to the WA Government's decision to close Oombulgurri.
"It's like the Oombulgurri people are diminishing slowly. The four suicides in the community that the government used to say we were a bad community is nothing compared to now. Well suicide is now a fact of life since we had to leave. All we needed was help."