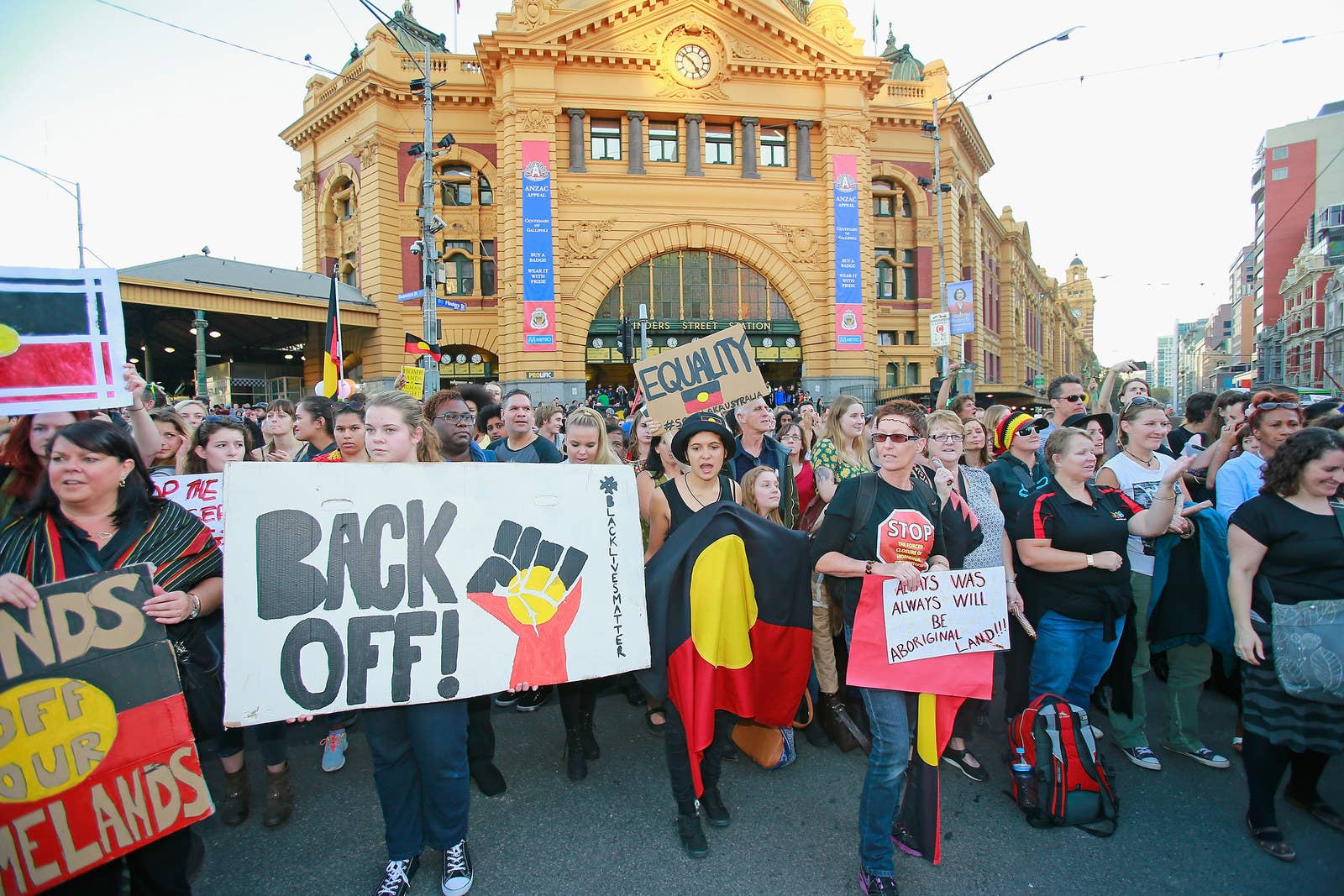 On March 12 Nelson Bieundurry was at home in Wangkatjunka, a remote Aboriginal community in the Kimberley region of Western Australia, when he sat down to write a terse Facebook post.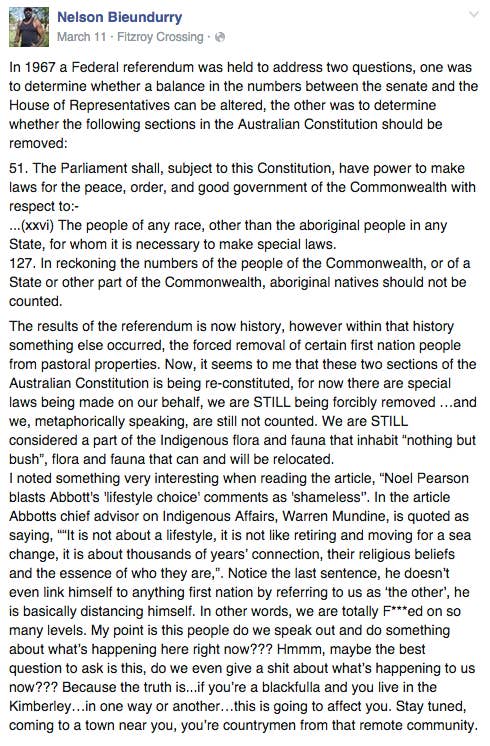 The post was aimed squarely at Prime Minister Tony Abbott, who had told ABC News that the Commonwealth could no longer afford to fund essential services like electricity and power in remote Aboriginal communities. Mr Abbott said Indigenous people living in these areas were making a lifestyle choice as opposed to fulfilling a cultural obligation.
The Prime Minister plans to cease Commonwealth funding for services in remote communities by the middle of this year, putting the financial responsibility in the hands of individual state governments.
Western Australia Premier Colin Barnett announced that this was a financial burden his state couldn't shoulder alone, and as a result up to 150 remote communities could be forced to close.
If community closures take place, over 10,000 people would be removed from remote communities and placed into larger regional towns.
The potential threat of his own community closing and the Prime Minister's "lifestyle" comments were a call to arms for Mr Bieundurry. His subsequent Facebook post immediately began resonating with others. It proved to be the start of something big.
"Hmmm, maybe the best question to ask is this, do we even give a shit about what's happening to us now??? Because the truth is...if you're a blackfulla and you live in the Kimberley…in one way or another…this is going to affect you. Stay tuned, coming to a town near you, you're countrymen from that remote community." - Nelson Bieundurry, Facebook post, 11/03/2015.
Later that evening Mitch Torres, a traditional owner from the Broome area in north-west WA, responded to Mr Bieundurry's Facebook post.


At least 15 people from the Kimberley, including Ms Torres, Janine Dureau, Jodie Bell, Jane-Layangai Biendiurry and Olive Knight, started co-ordinating what would become the SOS Blak Australia movement.
From her home in Broome Ms Torres told BuzzFeed News:
"We are humble, humble people here in the Kimberley. But if you step on our human rights in anyway, be prepared for what follows. If people are so concerned about their rights to live on their country, they will stand up and they will stand up all the way, that just the history of the region and that just the history of our people all across the nation."
With no money Ms Torres contacted Sam Cook, a Nyikina woman living in Brisbane, who had set up the SOS Blak Australia website in 2014 and asked if their action group against force closures could use the site and name as a platform to drum up support.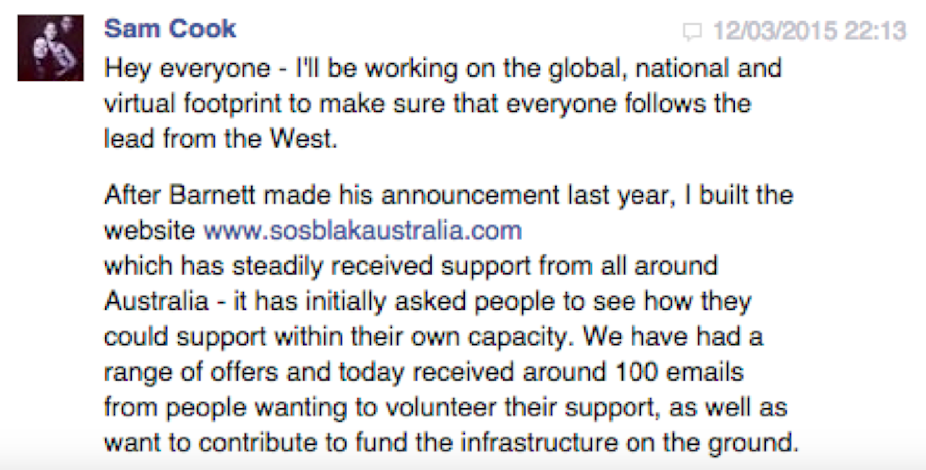 The grassroots campaign suddenly and dramatically came to the nation's attention on March 19 when an estimated 25,000 people marched in a call to action around the country.
Then on April 10, barely a month after the initial Facebook post, thousands of kilometres away from the rustic red dust of the Kimberley, an estimated 4000 people staged a protest in Melbourne against the forced closures of Aboriginal communities in WA. Smaller rallies took place in Brisbane and Sydney.
SOS Blak Australia had unified several different human rights groups and social movements into a heaving rally with a single message: do not close down Aboriginal communities.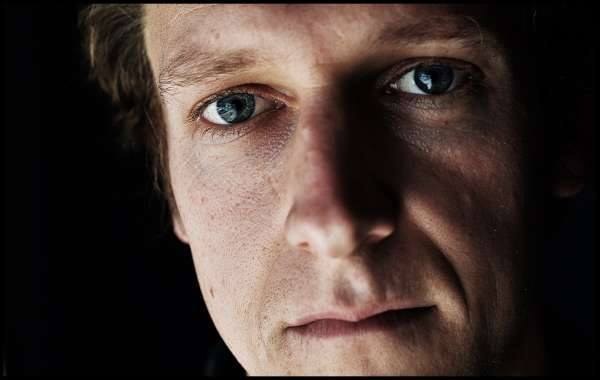 Paddy Gibson, a senior Researcher at the Jumbunna Indigenous House of Learning at the University of Technology Sydney, says emotions have been simmering for the past year, "I think the tension you're seeing explode on the streets all around the country over the past two months have been building for a a very long time. Obviously the call for national action coming from the Kimberley has really been the catalyst for some of these huge demonstrations to take place, but the discontent within Aboriginal communities and people for work and support these communities has been growing for many years."
"You've had successive attacks on Aboriginal communities, Aboriginal self-determination and things like the Northern Territory intervention, the closing down of CDEP, which put people out of work. Aboriginal organisations many of them had to shut down or be subject to very onerous restrictions on what they can do or how to serve their communities. There has been tensions building for a long time that got very acute in the past 12 months since Tony Abbott announced the budget with half a billion dollars worth of cuts to Aboriginal services." - Paddy Gibson, University of Technology, Sydney.
In Melbourne, an extraordinary sea of people engulfed the historic facade of Flinders Street Station, bringing the CBD to a standstill. But despite the scale of the protest, the mainstream press largely ignored the reasons behind the movement. Victoria's largest tabloid newspaper the Herald Sun labelled the protestors a "Selfish Rabble."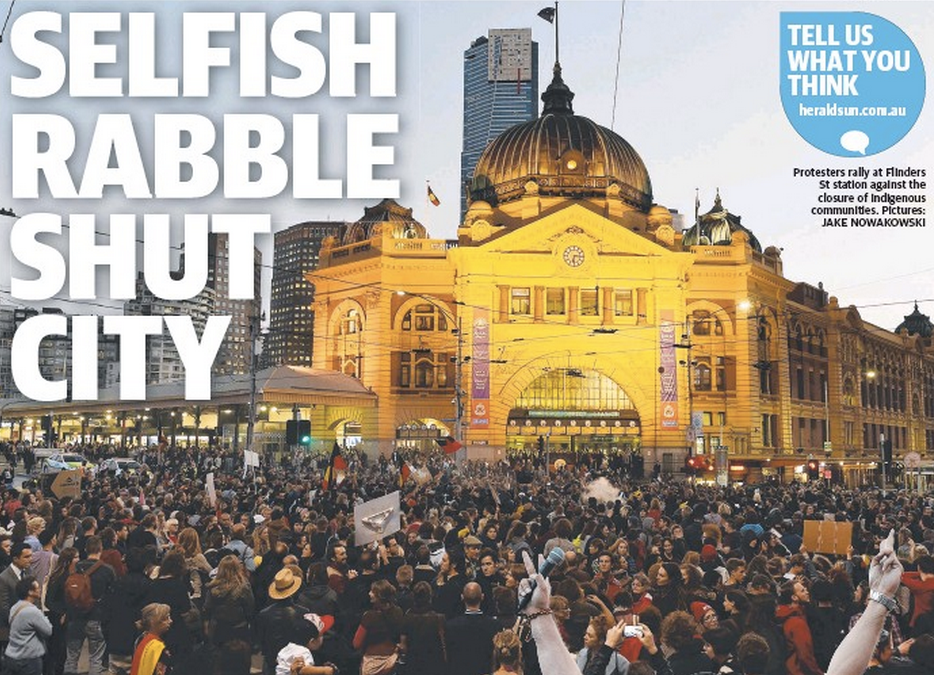 SOS Blak Australia organisers capitalised on the protest's success and sent out a call through social media asking supporters to make May 1 a day of global action.
Historically May 1 is a significant day of protest for the Indigenous people of WA. It was on May 1, 1946 that eight-hundred Aboriginal pastoral workers in the Pilbara region walked off the stations they were working on to protest against poor pay (they were often paid in food rations instead of money) and terrible living conditions.
69 years later and SOS Blak Australia, fueled by a slick social media campaign on Facebook, Twitter and Instagram, inspired 97 rallies in Australia and overseas, successfully galvanising people from different races, religions and countries.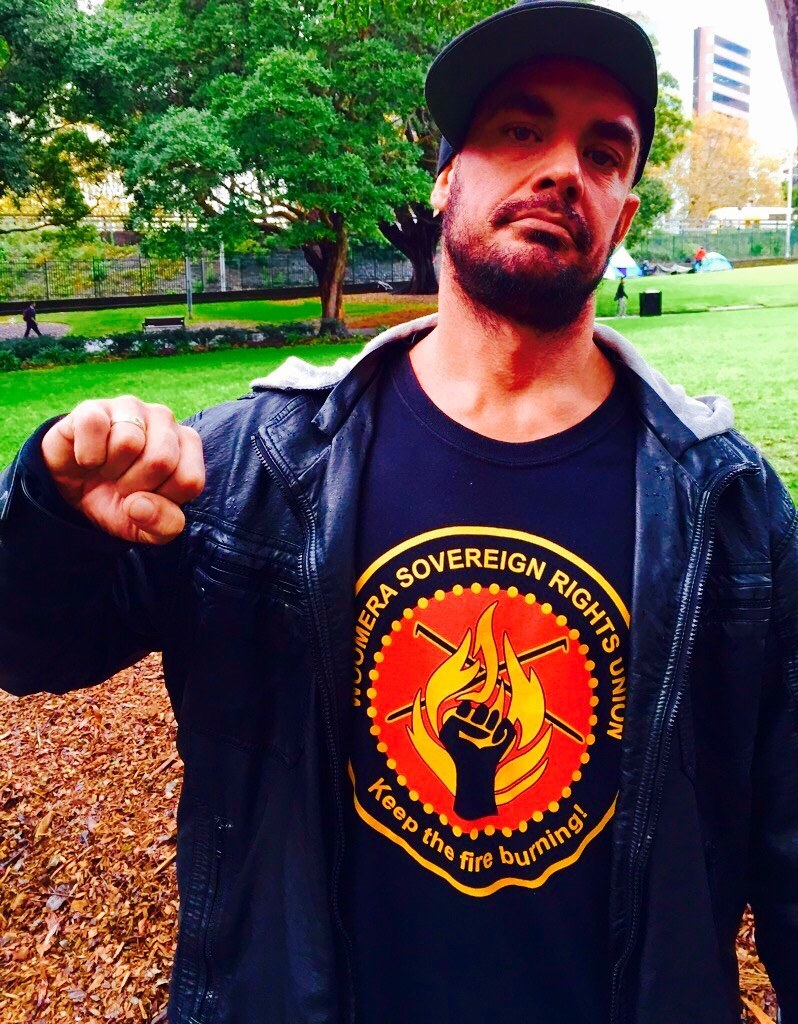 Felon Mason, organiser of Sydney's May 1 rally, told BuzzFeed News that, "It's important for the whole country to get together like this. It's been one of the biggest movements I've seen since I was a kid. That movement died for a while but now its growing. It shows people power and it gets the young ones involved, which is the most important thing."
Mr Mason, a founding member of the Redfern Tent Embassy, likens the closure of communities to a genocide, "They've been closing our communities for
years and Redfern is no different, they're trying to close it down. They are
using gentrification as an excuse for ethnic cleansing."
"It's a continued form of genocide, it's not
a new form. It hasn't stopped since colonisation. Now (the government) it is coming down with a bigger
fist and we will fight back" - Felon Mason, Sydney protest organiser.
On the night of the May 1 protests dark storm clouds rolled over Sydney. Sitting inside the cavernous Central Station two older Aboriginal women chatted excitedly over a cup of tea. Sisters Marge and Sylvia Campbell had just stepped off the train after a two-hour journey to join the protest – they'd seen the call out on Facebook.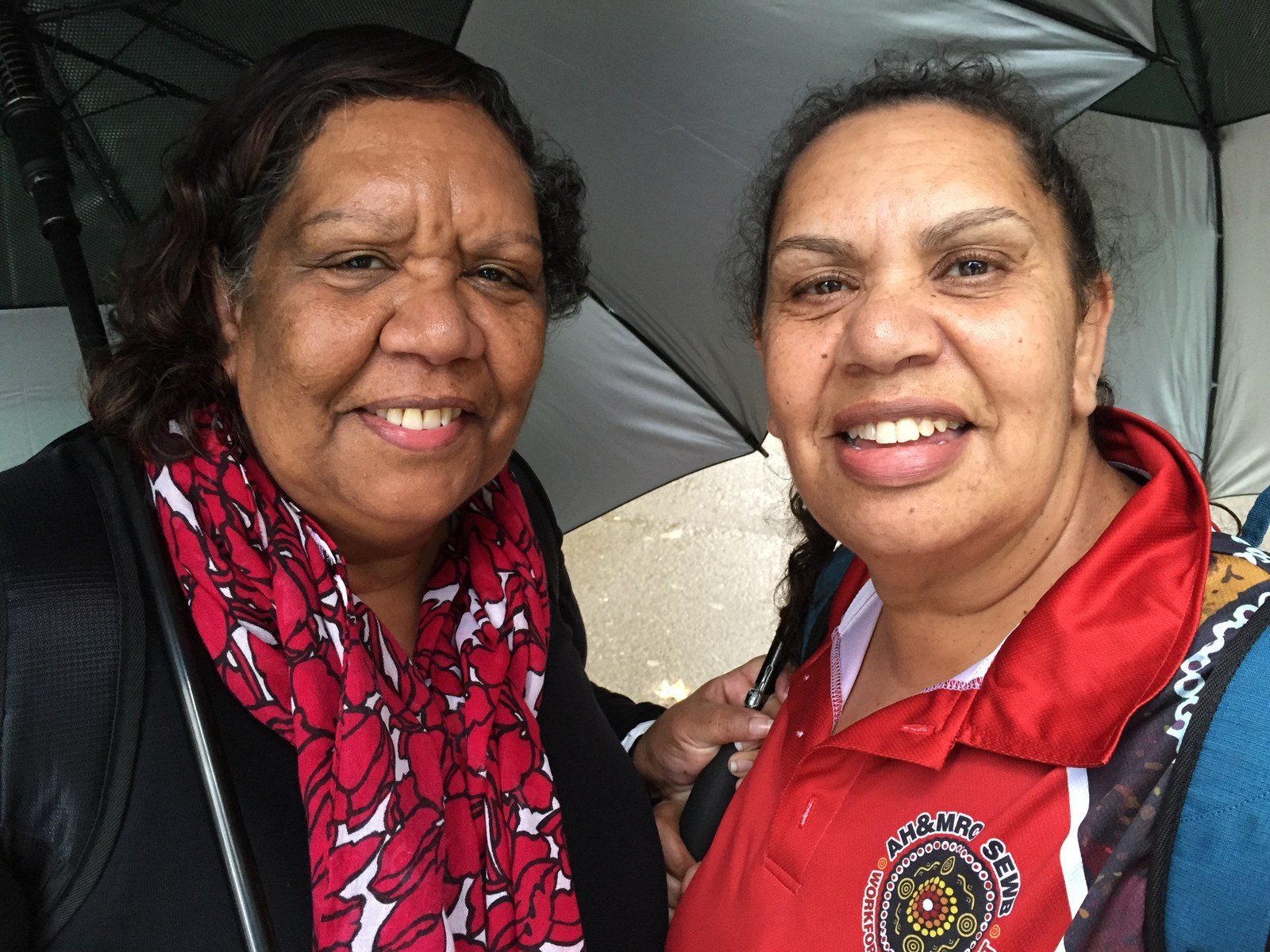 Marge told BuzzFeed News that she joined the SOS Blak Australia movement to ensure that history doesn't repeat itself.
"I'm marching for my people, it's about standing up and voicing an objection to this heinous crime, removing people from their land" - Marge Campbell, Koori Elder.
Marge and Sylvia were just one of an estimated 60,000 people who marched on May 1 in across Australia.
The hashtag #SOSBLAKAUSTRALIA started trending and for the first time in history demonstrations held in solidarity with Indigenous Australia took place internationally.

Mr Gibson, whose expertise is extensively Indigenous civil rights movements, says that SOS Blak Australia is yet to rival previous social movements. "Nationally co-ordinated protests around Aboriginal rights is nothing new. We've seen in the past, without Facebook and Twitter, you had huge demonstrations. We're still not at the scale of the demonstrations that took place in the 1970's around land rights, self determination and the radical black power movement."
Mr Gibson says that SOS Blak Australia has the potential to become a history making movement: "The Melbourne demonstration was large enough to put them up there with some of the biggest Aboriginal rights demonstrations in history."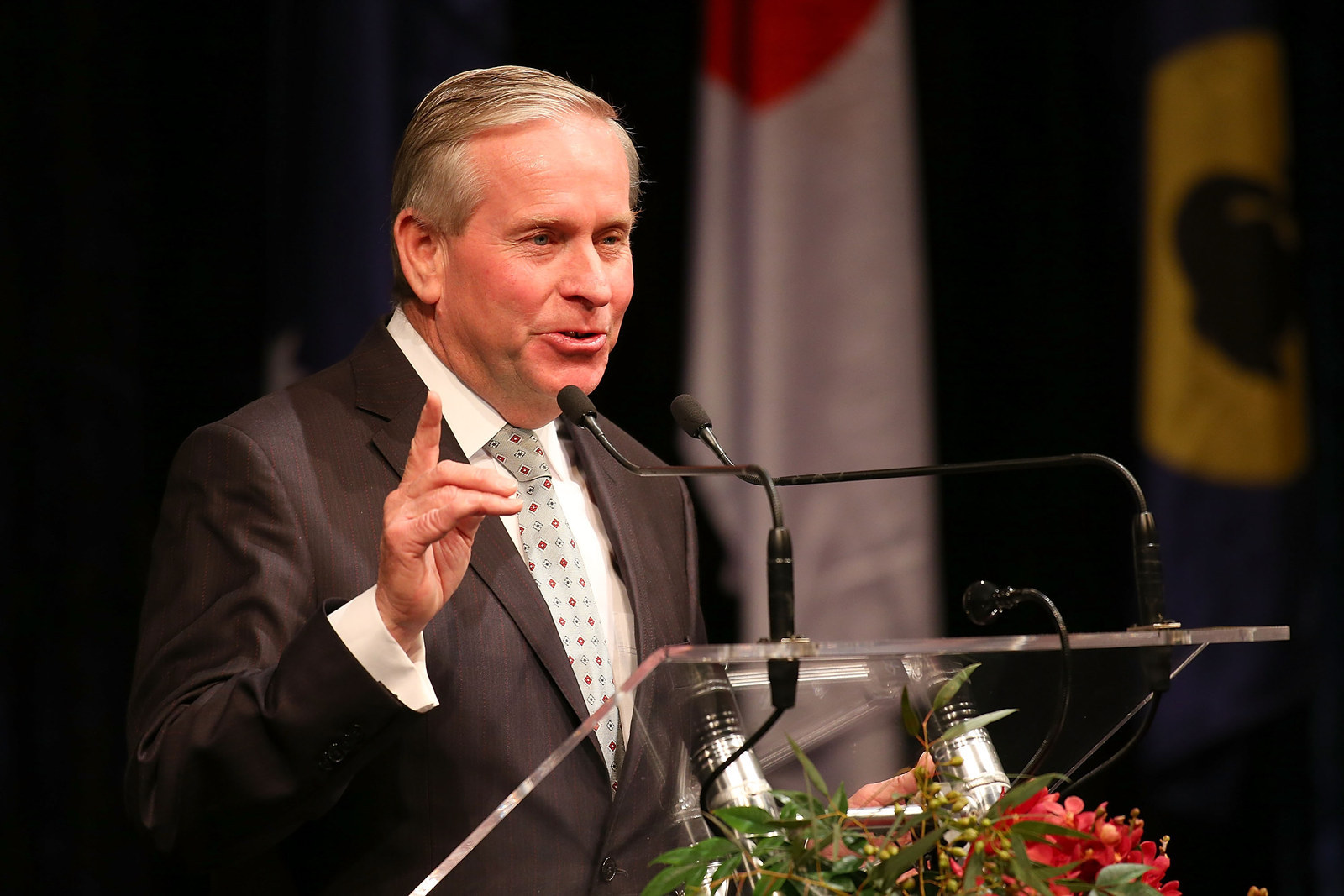 In the face of mounting disquiet, Western Australian Premier Colin Barnett has now veered dramatically from his initial comments that up to 150 communities would close. Mr Barnett told reporters in Perth that, "No person will be forced from their land," before adding ominously that, "The state will not be able to provide services across
that many communities."

"I know it's an emotional issue, I
know it has been stirred up a little bit and some people have been unfairly and
unnecessarily alarmed" - Western Australian Premier Colin Barnett.
Mr Barnett's language around closures may have softened, but SOS Blak Australia co-founder Mitch Torres isn't buying it. From her home in Broome she tells BuzzFeed News, "What we're saying is you can change the dialogue Mr Premier, but at the end of the day you must come and sit with the people and ask them what they want."
Adding that the SOS Blak Australia movement is only just getting warmed up.
"People will not move off their communities if you cut services. People are going to dig down and find other ways to stay on their homelands and they are prepared to keep fighting." - Mitch Torres, SOS Blak Australia.
Like BuzzFeed Australia on Facebook