The Royal Commission into the Protection and Detention of Children in the Northern Territory has heard extraordinary claims that former youth detention workers physically assaulted and sexually harassed children.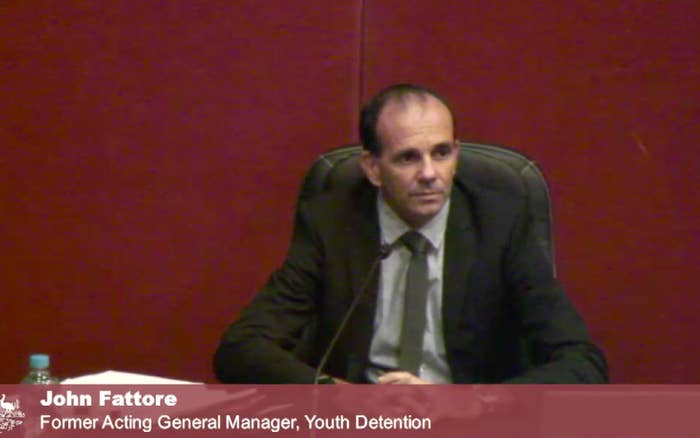 On Tuesday the commission, which is currently sitting in Alice Springs, heard from former acting general manager of NT Youth Detention John Fattore.

Fattore was quizzed over several alleged incidents between youth detention staff and detainees.
Much of the discussion centred around a guard who had had numerous complaints made about him, yet continued to work with children.
The guard is alleged to have flirted with a young female detainee and told colleagues that she was "legal", meaning old enough to have sex. He was also warned by a superior not be alone with female detainees.
The same guard allegedly also spoke extensively about a young male detainee's penis, calling it "well hung". The commission heard that the guard also allegedly told the boy that his penis was large.
Fattore said that between 2002 and 2006 there had been 18 complaints made against the guard and that he was moved away from working with children.
In 2008 the same guard was formally cautioned for writing a blog which featured derogatory comments about former youth detention detainees.
Despite this the guard was allowed to go back to working with children in 2009.

"How on earth could that have happened?" counsel assisting the commission Peter Callaghan SC asked Fattore.
Fatorre replied: "I believe a determination must have been made by management somewhere that that should occur."
In another incident, the guard allegedly threw a chair across a room in anger and told detainees to "fuck up you little dickheads".

Fatorre told the commission the guard was a "loose cannon" that detainees were terrified of.
The commission continues on Wednesday.