Gayili Marika Yunupingu, the Yolngu elder and Gumatj clan leader credited with single-handedly reducing her community's suicide rate, which was once the highest per capita in the world, has told BuzzFeed News that she has been forced to live in a shed with no running water.
"I am an old woman and I have to get my water every day with a wheelbarrow. I take the wheelbarrow, fill it up , and bring it back to my shed," Gayili told BuzzFeed News.

"The conditions my family and me are being forced to live in are not even fit for an animal."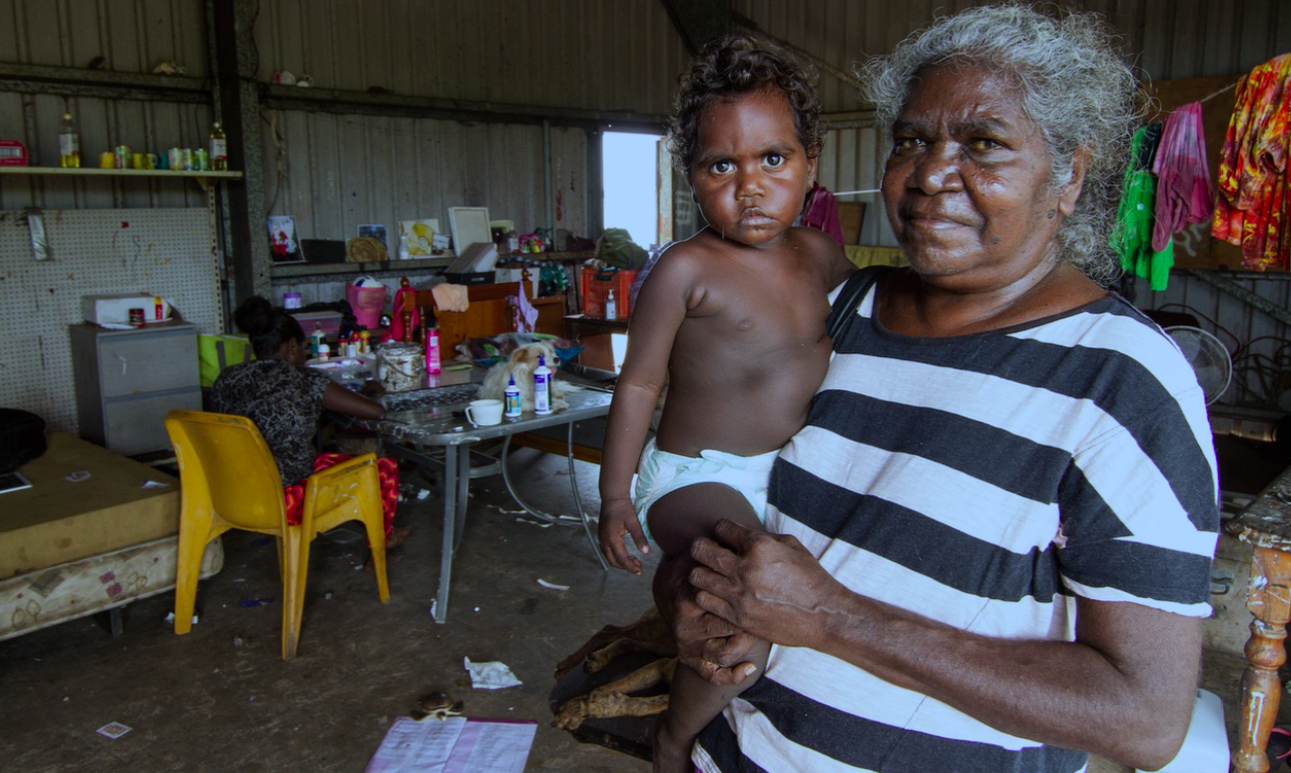 It's a grim end to a four-and-a-half year fight by Gayili to secure her share of millions of dollars put aside by Rio Tinto Alcan to house Gumatj people living at Galupa, a small beach community just outside of Nhulunbuy in north-eastern Arnhem Land, NT. The mining giant operate an alumina refinery next to Gayili's community.
"We are living with no water and the houses are broken. I have to look after my extended family, including my son, who has mental impairments, without proper accommodation," Gayili said.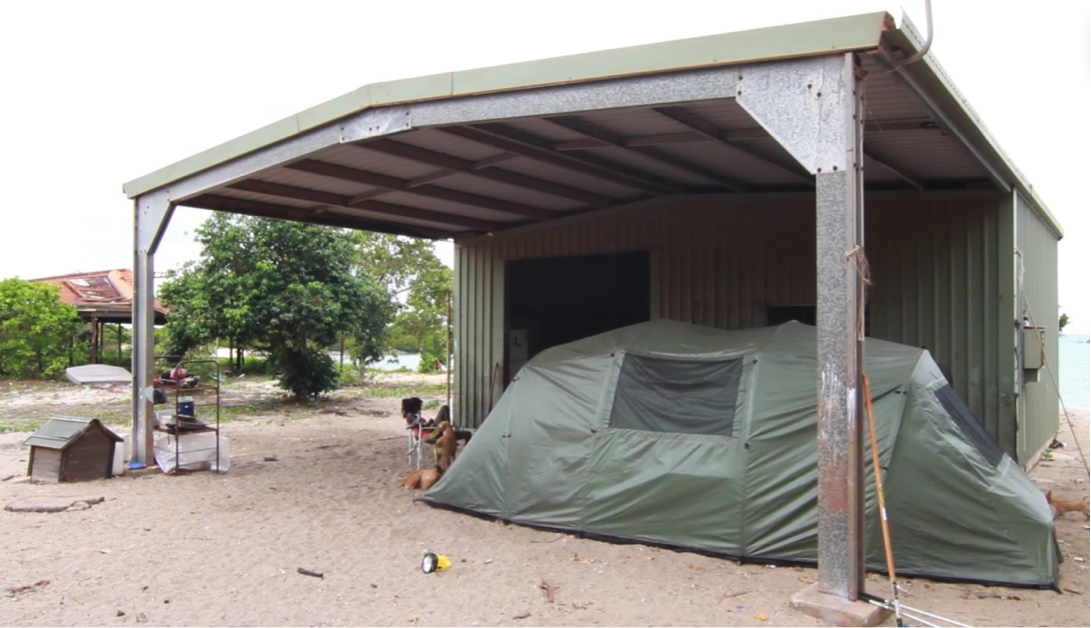 The $3 million on offer was part of the 2011 Gove Traditional Owners Agreement between the Northern Land Council (NLC), the Gumatj Aboriginal Corporation (GAC) and Rio Tinto Alcan, under which $700 million would be contributed to traditional owners affected by the mining operation.
Gayili had submitted housing plans on behalf of Galupa residents, which were rejected by the NLC and GAC.
The GAC says they submitted its own plans, which were rejected by Gayili and Galupa residents.
"The claim that the Gumatj Corporation has not tabled a viable alternative proposal is simply wrong," a GAC spokesperson told BuzzFeed News.

"Unfortunately, this offer was not accepted by Mrs Marika and her advisers."

Gayili denies this and says she has never seen alternative plans from the GAC.
"Significant efforts were made by all involved to develop a proposal for relocation. However, after extended consultation, an outcome was unable to be realised that met the contractual requirements set out in the agreement," a spokesperson for Rio Tinto Alcan told BuzzFeed News.

"Now the money is gone and my family and the people at Galupa residents live in terrible conditions," Gayili said. "It has been like this for a long time, we have not benefited from any of the mining money."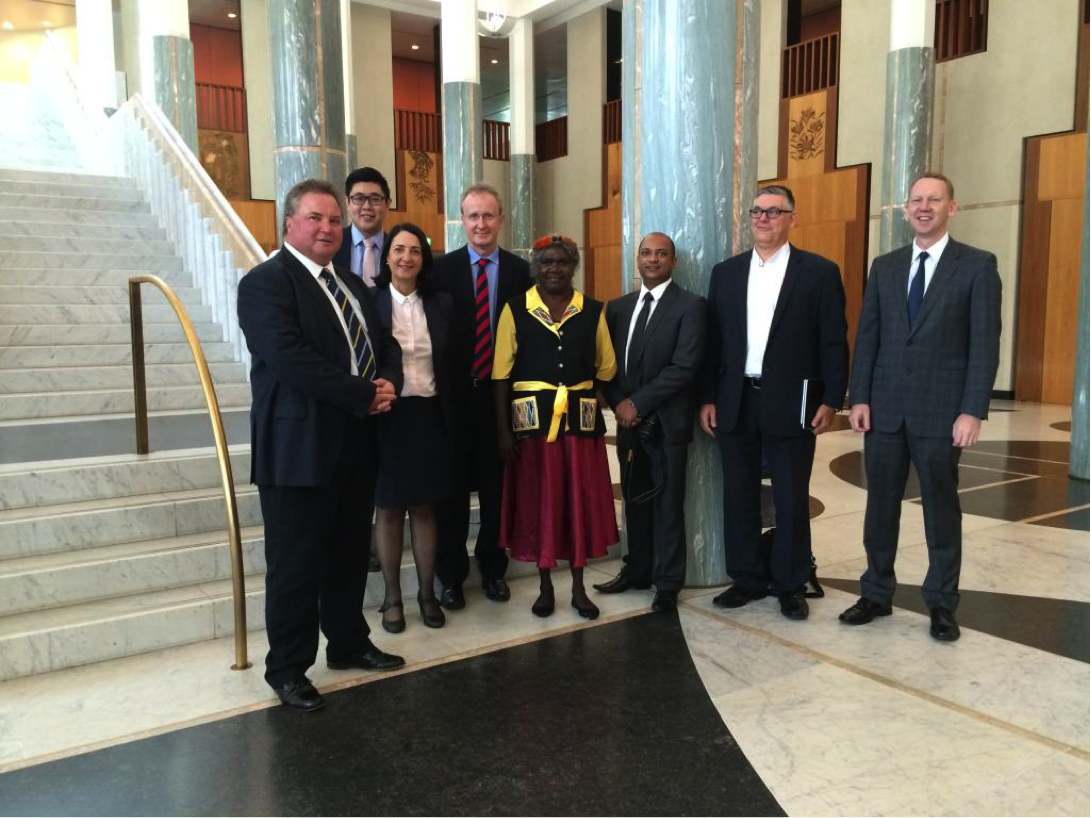 Between 2007 and 2008, her community had the highest suicide rate per capita in the world and Gayili came to national attention after she singlehandedly reduced them.
With no funding or government assistance, Gayili became the community's grassroots 24-hour helpline, taking calls and offering counselling. She would patrol the community and the surrounding bushland at night looking for people about to take their own lives and talk them out of it.

The original housing plans by Gayili included accommodation for people suffering from mental health issues. She warns that without more funding the situation will become dire.
"I have boys who are mentally ill and I need to house them appropriately under my care and [my building plan] had a safe house to help my suicide prevention work," Gayili said.
"The future looks dark right now, we need a lot of help and we are not getting it. People at the top are only looking after themselves and not the people at the bottom. We need houses and support right now or more people will get sick."
Looks like there are no comments yet.
Be the first to comment!