Former NRL player and Wiradjuri man Joe Williams has travelled to the Standing Rock Native American Reservation in the United States to protest the North Dakota pipeline.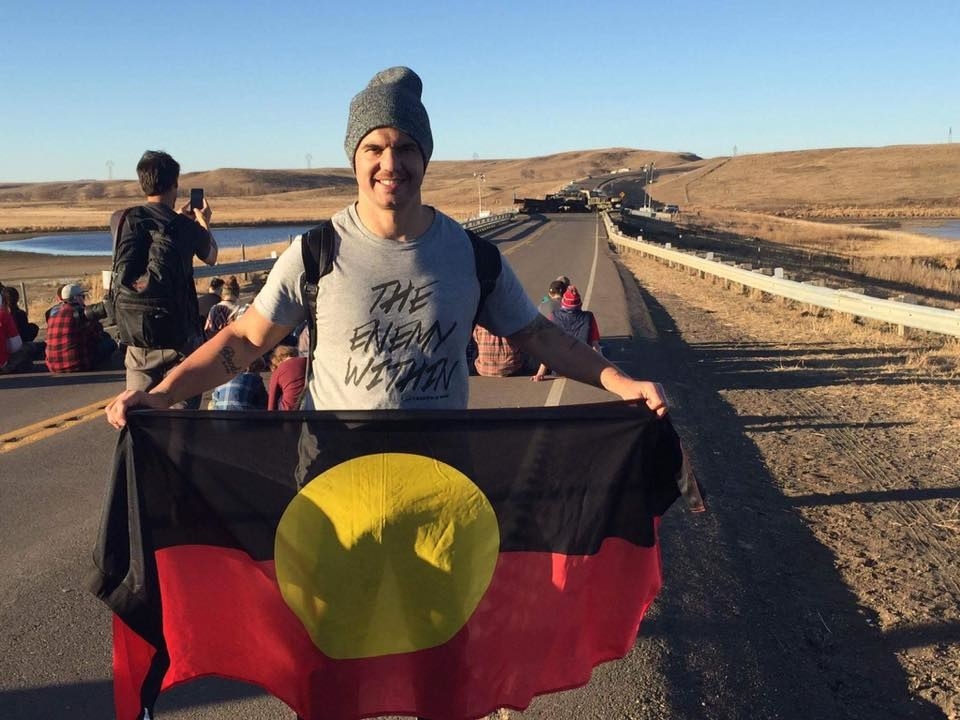 "I made sure I went out there because it's an important issue and it's not just a Native American issue, it's a humanitarian issue when it comes to losing water or contaminating water," Williams told BuzzFeed News over the phone from the United States.
Thousands of people have travelled to the Standing Rock Native American Reserve in North Dakota over the past two months to protest the construction of the Dakota Access Pipeline.
The oil pipeline will be over 2,000 kilometres long and will cost US$3.4 billion.
More than 100 Native American tribes say the pipeline will contaminate their water supply and damage sacred sites.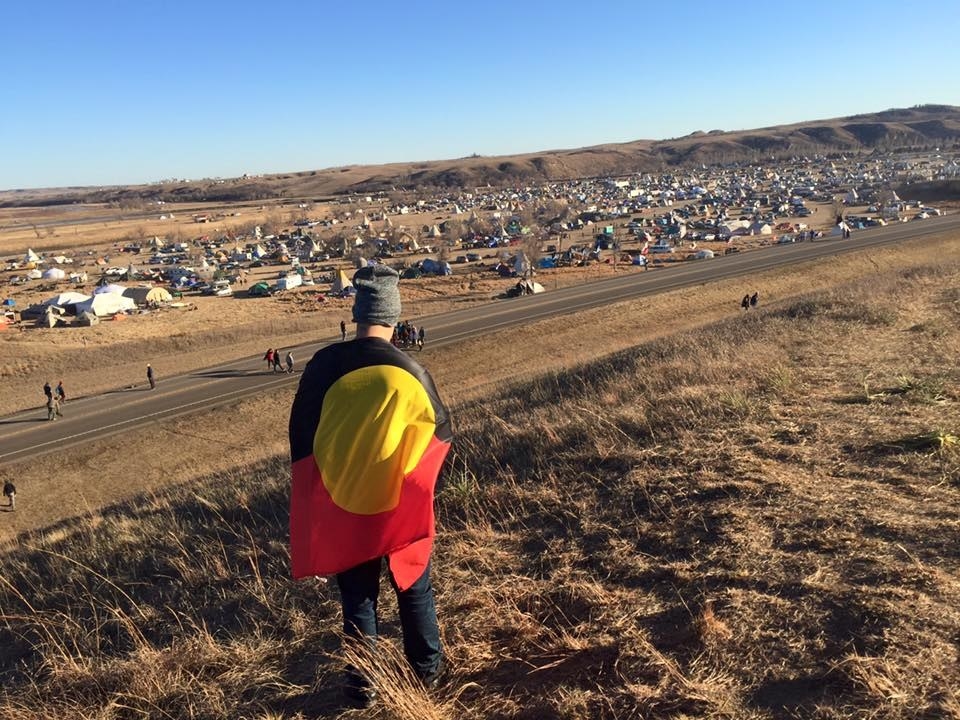 The stand-off between protesters and law enforcement officers has led to some violent confrontations, with protesters shot with rubber bullets and pepper sprayed. Last month 141 people were arrested.

"People were calling me saying be safe and be careful. When I got there I can say that I have never been to a more peaceful, loving place in my entire life. It was just absolutely beautiful as far as the way I was treated [by Native Americans] because I was a first nations Australian," Williams said.
"There was by no means any violence. People were peacefully holding their ground."
Wiliams, a suicide prevention advocate who currently holds the World Boxing Federation's junior welterweight title and is a former first-grade football player, told BuzzFeed News that being at the reservation inspired him to call on the wider Australian community to support Indigenous protests in Australia over mining and environmental protection.
"How the people on the reservation are being treated is ridiculous. What happens out here is exactly the same thing that is happening back home. There is so much hurt and upset."
"It was really beautiful to see the whole camp, it was like one big harmonious group and many people have travelled here in solidarity. I hope people can come together for us [Aboriginal people] back home over our issues," Williams said.