Aboriginal AFL player Adam Goodes was infamously called a gorilla by a 13-year-old girl during a game in 2013, prompting him to take a stand against racism in Australia. That led to relentless booing and racial abuse that saw him retire early.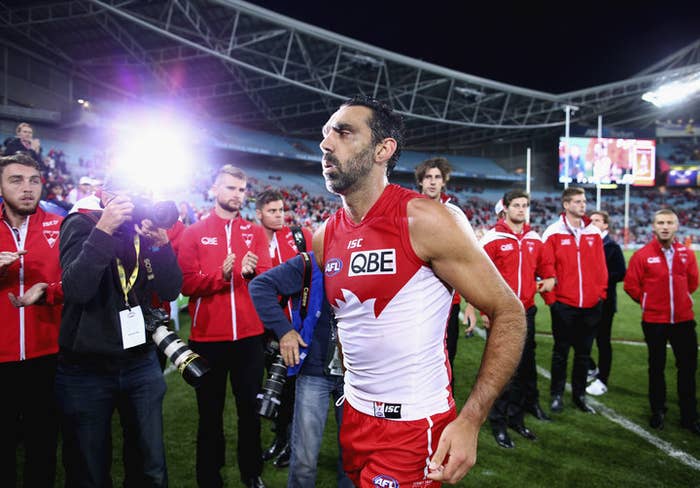 Now, two memes comparing Goodes to Harambe — the gorilla shot and killed in a US zoo this week — have cropped up on an AFL memes Facebook page.

One includes the words read "RIP ADAM GOODES" over a picture of Harambe moments before the animal was shot dead.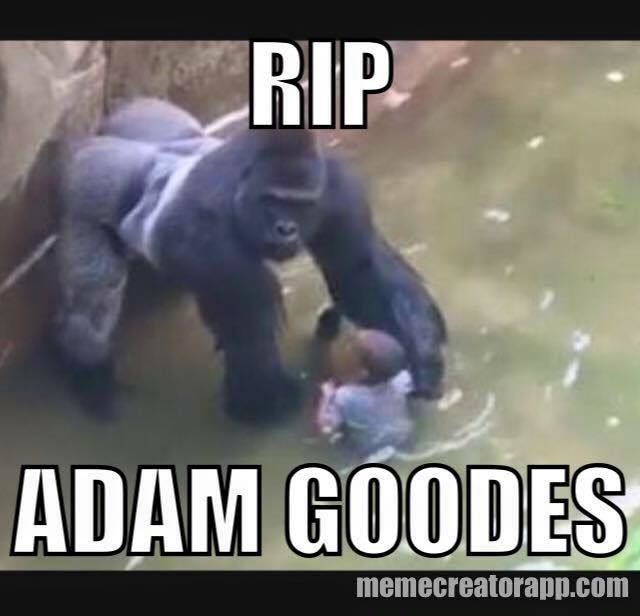 The other says, "too many celebrities taken early. First Prince now Adam Goodes. Rip in piece Adam Goodes" — and underneath is a picture of a gorilla.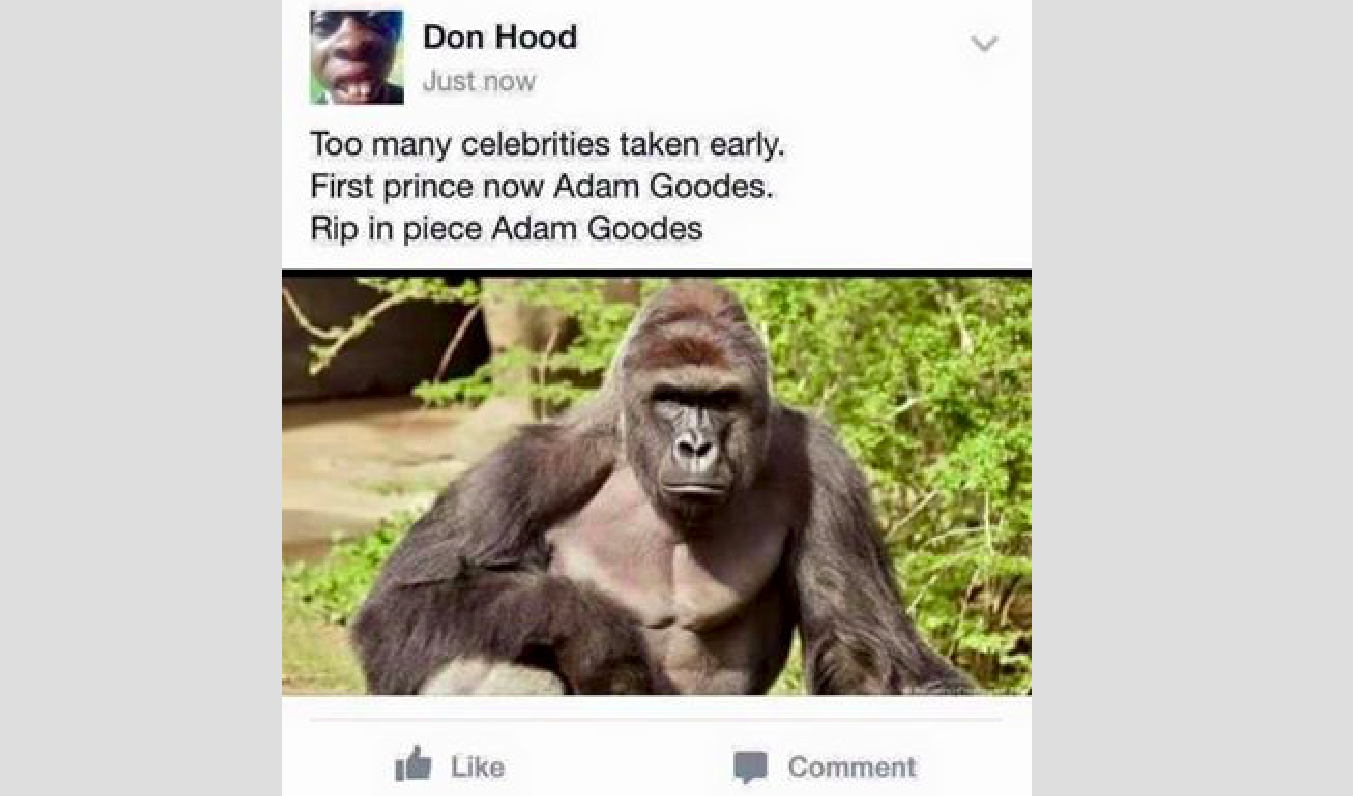 The memes have attracted thousands of comments, most condemnatory.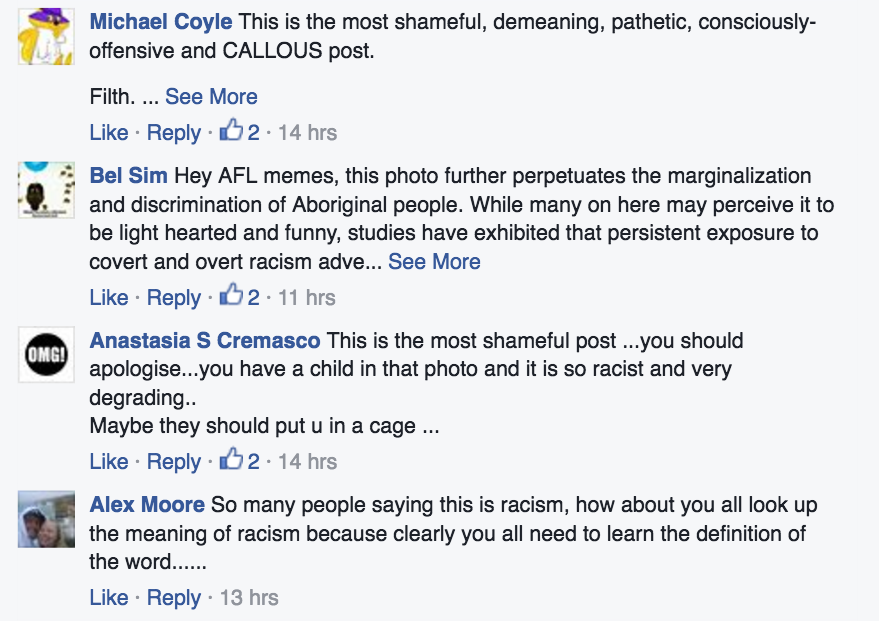 "This is the most shameful, demeaning, pathetic, consciously offensive and CALLOUS post," One Facebook user wrote.
Another said that "this photo further perpetuates the marginalisation and discrimination of Aboriginal people".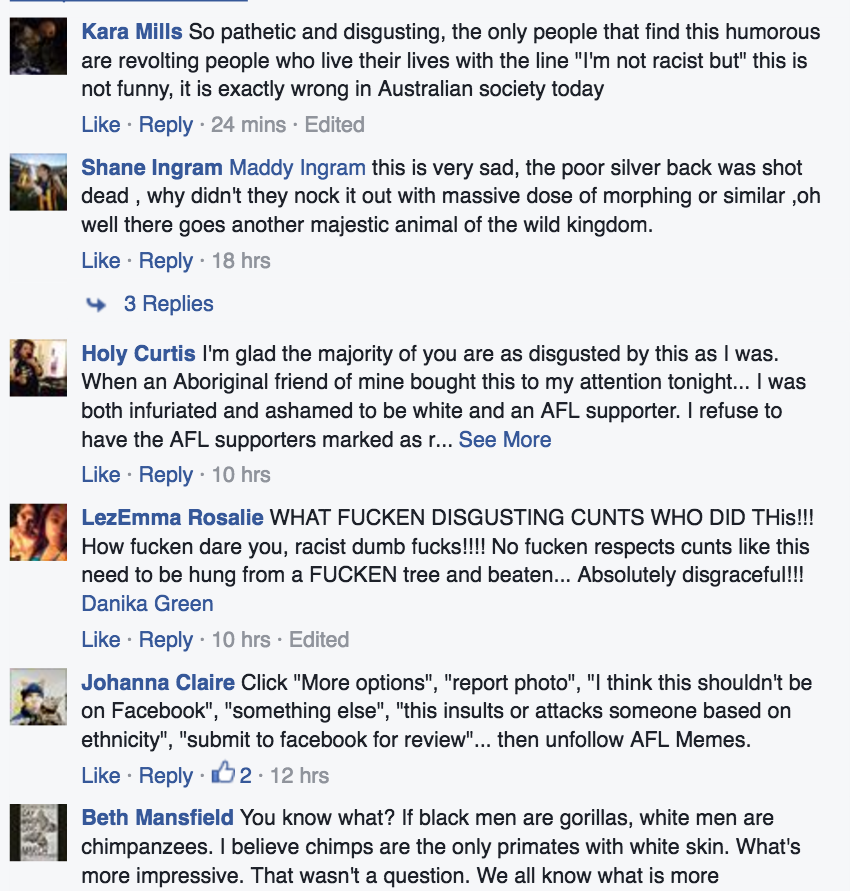 Despite requests from Facebook users to remove the posts, they remain online. Users who reported the memes as offensive to Facebook received a message saying the posts did not violate their community standards.
The page's moderators have defended the memes, posting, "it's just a joke, don't you understand that this page is for fun?"
"80% of fans have voted! This meme shouldn't be deleted! Who doesn't like this meme unlike the page or do anything that they want!"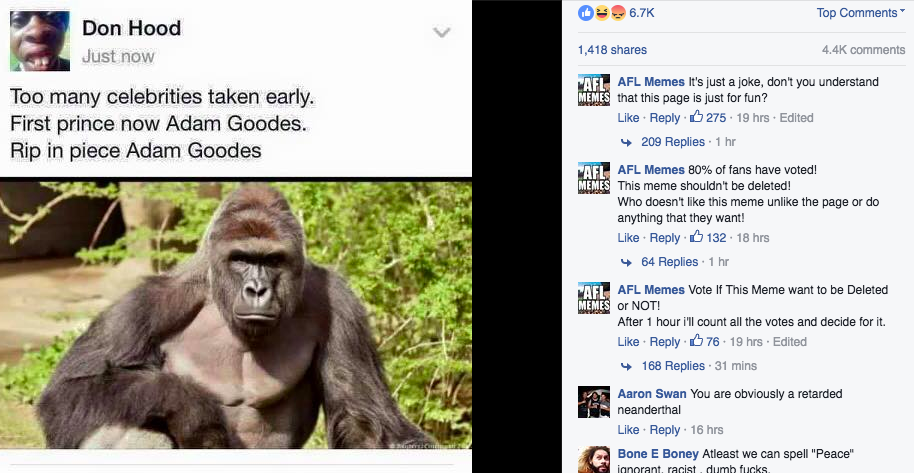 BuzzFeed News has requested comment from Facebook.
The memes have since been removed from Facebook, although it is unclear whether the page's administrators or Facebook removed them.
CORRECTION
This is the Facebook page where the Adam Goodes memes were posted. A cover and profile picture from another AFL memes page was mistakenly included in this post. It has been removed.