Dylan Voller, the teenager at the centre of the royal commission into youth detention in the Northern Territory, has been cited in Ireland as an example of why the Irish government should invest more money into programs tackling attention deficit hyperactivity disorder (ADHD).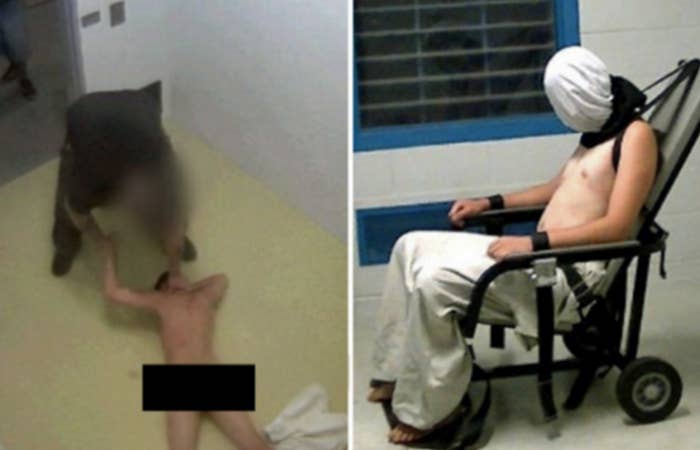 Sean McNicholas, a mental health officer working with teenagers leaving prison in Ireland, says he was so horrified at vision of Dylan Voller being brutalised in youth detention that he used the teen's story to lobby the Irish government to fund more youth programs.
The vision was aired on ABC's Four Corners program and was the catalyst for the Royal Commission into the Protection and Detention of Children in the Northern Territory, which is currently sitting.
BuzzFeed News has obtained a copy of the speech made by McNicholas to the Irish Council of State in October.
"It is an understatement to say that I was horrified by the stomach-churning, sickening and repulsive actions recorded on that TV program," McNicholas told the council.
McNicholas was advocating for more funds to be invested in programs addressing ADHD, a condition Voller was diagnosed with.
"The program highlights that there is a lack of education services, and especially for those with ADHD and special needs."

Submissions by McNicholas and others led to a review of the Irish youth detention system.

One of the review's key findings pointed to the lack of support in detention centres for kids with behavioural issues. The Irish government has since committed €32 million to address the problem.
"There are places on the other side of the world that have heard my brother's story and made change for their youth," Kirra Voller, Dylan's sister, told BuzzFeed News.

"Yet we are still sitting in a royal commission that wants to hear from the abusers of these children before the children themselves – [that] speaks volumes about our government."

On Monday Voller was bailed to BushMob rehabilitation program in Alice Springs for the next 16 weeks. Voller will then be assessed by a judge to determine if he will be eligible for early release from prison.