Bob Katter Declares War On Asian Boomerangs And Fake Aboriginal Art
"I'm a bit sick of buying boomerangs that don't return for my grandchildren."
Bob Katter, the federal member for Kennedy, has made an impassioned plea to ban the import and sale of cheap souvenirs from Asia with fake Aboriginal painting on them.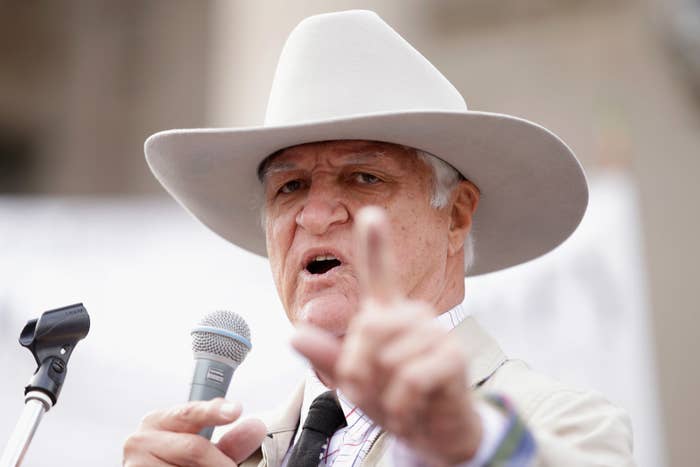 "Laws protecting native art are long overdue. The government sold our industries, our public assets, and now they've managed to sell our own culture," Katter said on Friday.

Katter says he will move a motion in parliament when it returns in February to introduce legislation that makes it mandatory for products sold as "Aboriginal craft" to be "made in Australia and licensed by a first Australian organisation".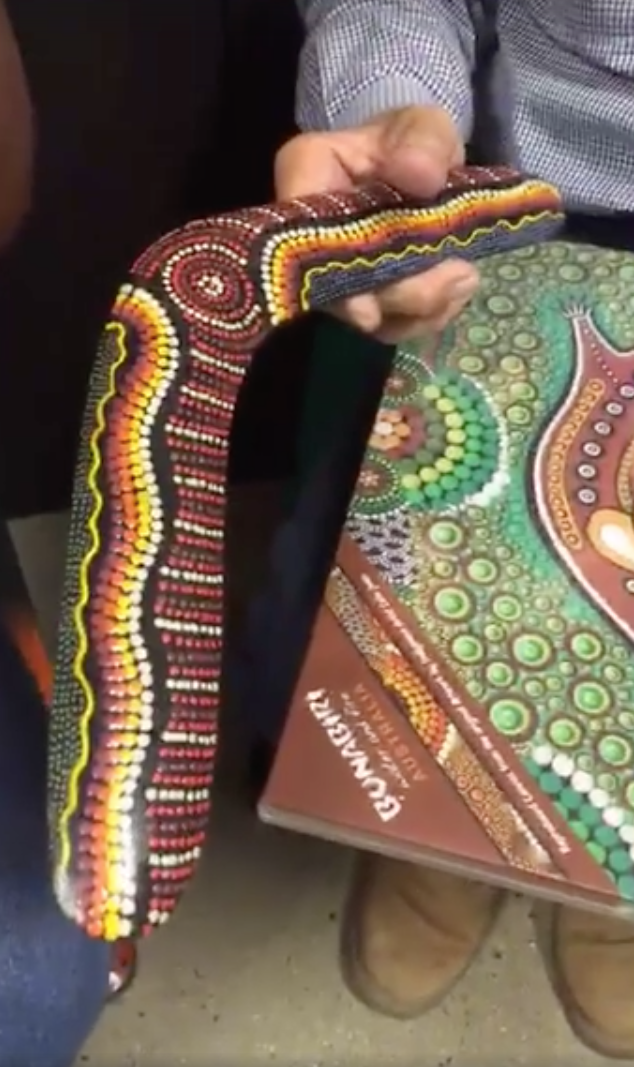 Fake Aboriginal art can be found on everything from boomerangs to didgeridoos to smaller trinkets like key-rings.
Predominantly made in Indonesia and China, these cheap products have flooded Australian souvenir shops that cater to tourists.
Art experts estimate that the fake Aboriginal art industry is worth millions of dollars.
Katter believes that Indigenous Australians should be given control of manufacturing authentic Aboriginal art and reaping the economic benefits.
"We want to have First Australians mass producing it... All this money is going out of Australia instead of in the pockets [of Aboriginal artists]," Katter said.
Katter's call to ban imports comes after the Arts Law Centre of Australia launched the "Fake Art Harms Culture" campaign last year.
That campaign called for the Australian Consumer and Competition Commission to take legal action against businesses that produce, import and sell fake Aboriginal goods in Australia.
"The abundance of fake or inauthentic 'Aboriginal-style' arts and crafts available in Australian tourism shops causes harm to Aboriginal and Torres Strait Islander peoples as it misappropriates and exploits the stories, imagery, knowledge and heritage embodied in authentic works," a spokesperson for the Arts Law Centre said.

"It also destroys the income streams that could be earned from selling genuine arts and craft works to the many consumers wanting to connect with Indigenous Australia."