An article in the Daily Mail Australia calling an Aboriginal student an extremist for protesting against controversial senator-elect Pauline Hanson is gaining attention online, with thousands of Aboriginal community members slamming it as "unethical" and "irresponsible".
There are now concerns the article will incite racial hatred toward the young man, Birrugan Dunn-Velasco.
The headline on the article, which was published online yesterday, read:

"Thought Pauline was a bit extreme? Meet the Aboriginal student leading the protests against her - who blames the 'white Australian populace' for electing her and wants the 'genocidal government' dissolved."
After seeing the article Dunn-Velasco wrote on his Facebook "all lies", saying he "can't deal with this atm [at the moment]".

The article featured provocative screen grabs of the Sydney University student taken from a video of a speech he made outside the ABC studios in Sydney while Hanson was inside taping an episode of Q&A.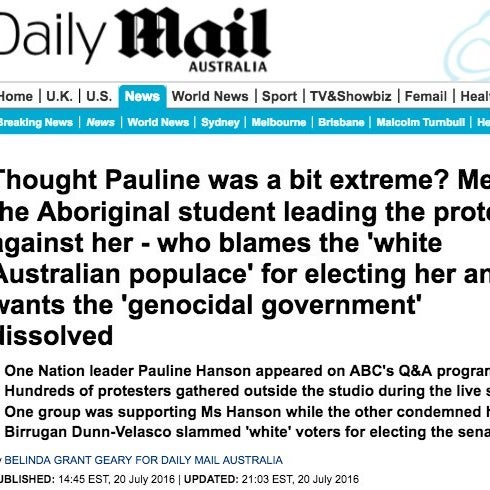 "I'm sick to my stomach, not because I despise this person of Pauline Hanson - I do -but she is indicative of something much larger and more rampant of something we all face every day," an emotional Dunn-Velasco says on the video.

Dunn-Velasco says he was never contacted by the journalist who wrote the article and was never asked for an interview.
Furious Aboriginal community members took to Facebook to express their anger over the article and defend Dunn-Velasco.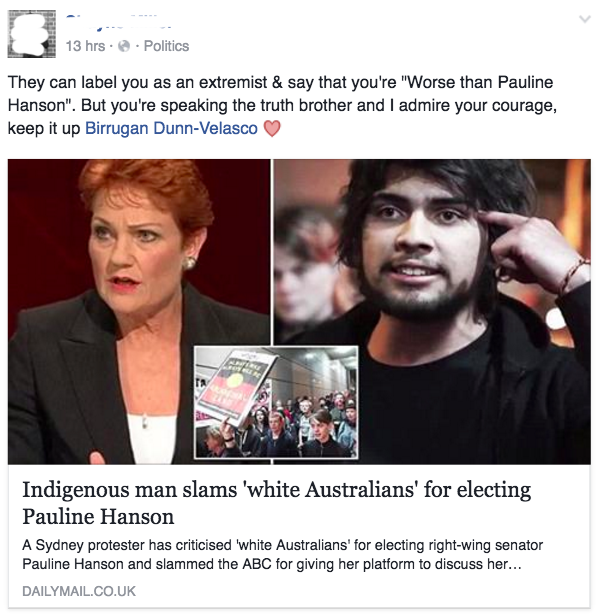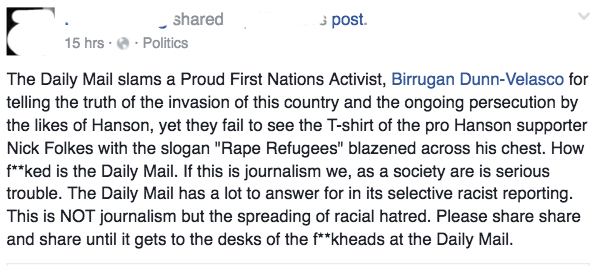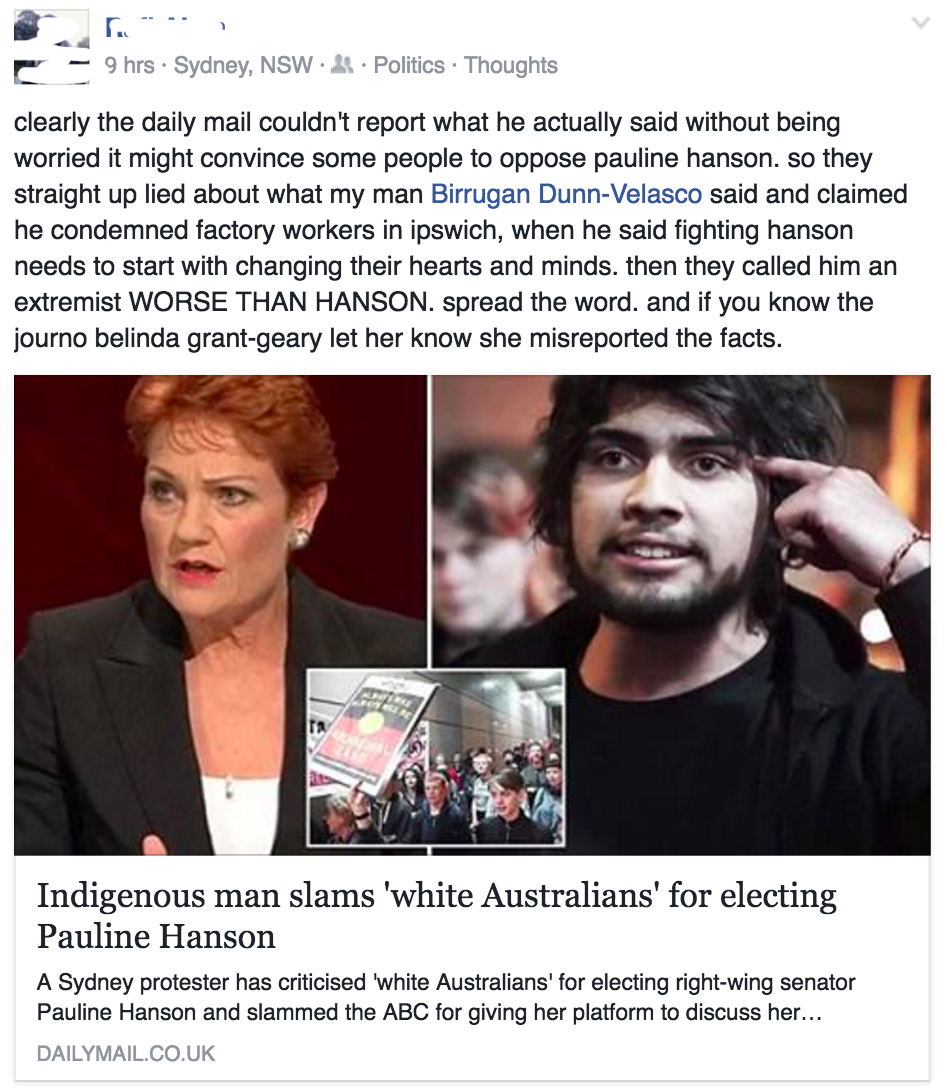 Hanson has a tense relationship with the Aboriginal community. In 1998, when she was first elected to federal parliament as the member for Oxley, Hanson ran on a platform opposing Indigenous-specific programs or funding.

"This nation is being divided into black and white, and the present system encourages this. I am fed up with being told, 'this is our land'. Well, where the hell do I go? I was born here, and so were my parents and children," Hanson said in her maiden speech.
Responses to the article on the Daily Mail's Facebook page include people calling Dunn-Velsaco an "Abbo" and suggesting he was angry because he ran out of cigarettes and alcohol.