A leaked script for the new Australian lamb commercial features Aboriginal people arriving in Australia by canoe, setting up a BBQ for Australia Day and then partying with others, including the British.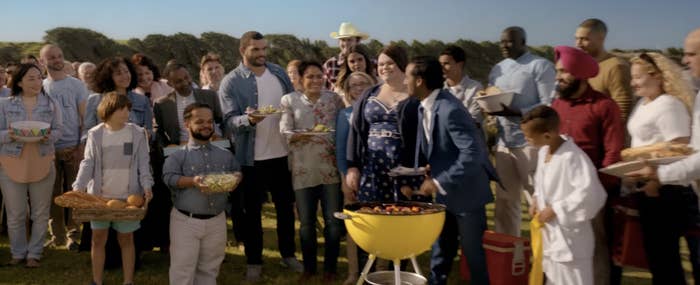 BuzzFeed News has obtained a copy of the script for Meat and Livestock Australia's infamous annual Australia Day Lamb commercial, with Aboriginal actors raising questions about the portrayal of Australia's first people.

According to the script, the commercial, titled The First First Fleet, opens with the arrival of Aboriginal people in canoes landing on an uninhabited Australian beach with the subtitle: "Arrival of the first fleet Terra Australia, late January, 58,000 B.C. (ish)."
A description of the commercial reads, "Starting with the First First Fleet 60,000 (ish) years ago, this film celebrates all the new arrivals who have contributed to making Australia the great place it is today, as they get together over a lamb BBQ. It's the first united celebration of Australia".
Two Aboriginal characters called Ian and Stewart bring their canoes to the shore and step onto land. One says, "Cracking spot. Let's fire up the barbie."
The Indigenous characters then decide to have a BBQ on the same date a year later to celebrate Australia Day.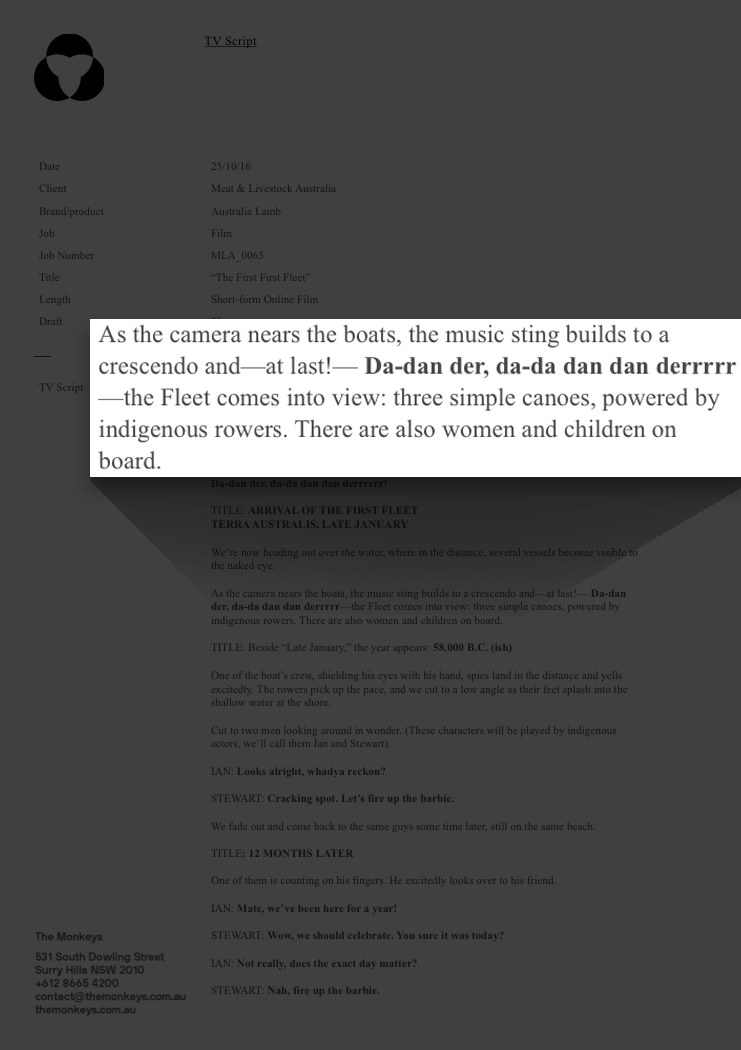 The Aboriginal beach landing is then followed by the arrival of several other boats from various countries who join the BBQ, including the Dutch, the British, the French, the Germans and the Chinese.

BuzzFeed News understands that advertising agency The Monkeys has found it difficult to cast the Aboriginal characters due to Indigenous actors feeling like the commercial trivialises the violent British settlement of Australia.

Earlier this year the agency was lauded for producing a Lamb commercial that celebrated "the fact that we are a welcoming and inclusive society that loves lamb, by featuring a cast of Aussies from all walks of life, coming together over a barbeque".

The commercial featured prominent Aboriginal personalities, including former Olympian Cathy Freeman and NRL player Greg Inglis.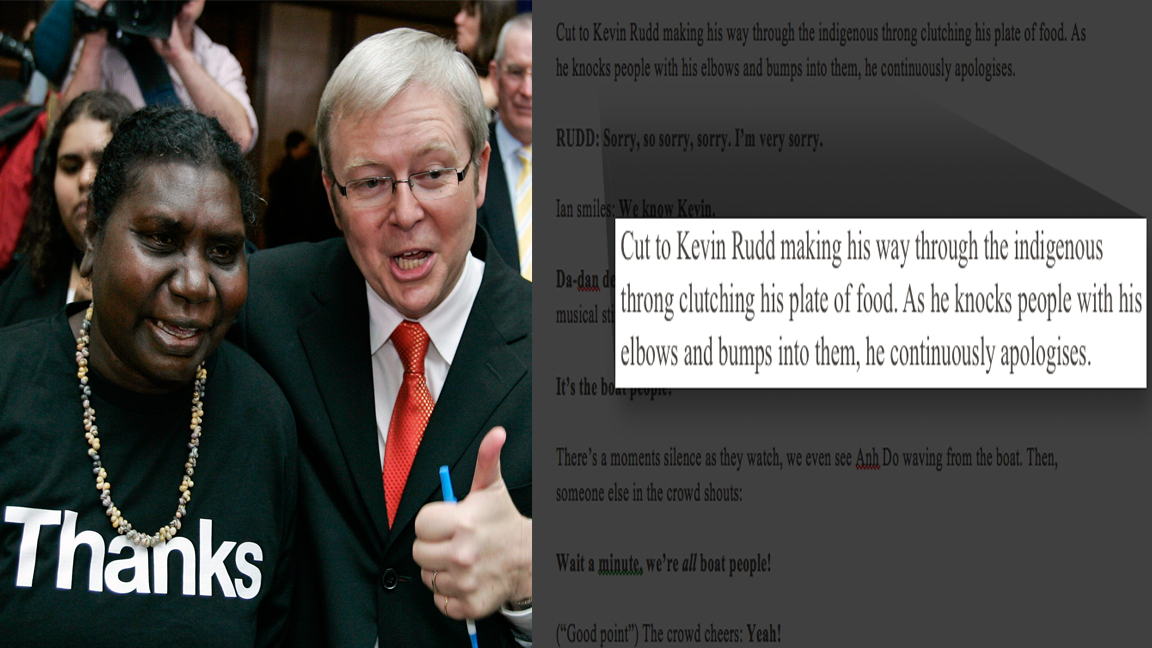 Another scene from the latest script appears to make light of the apology made by former prime minister Kevin Rudd to the Stolen Generations in 2008. The Stolen Generations refers to the thousands of Aboriginal people who were forcibly removed from their families as children because of their race.
The scene sees Rudd "making his way through the Indigenous throng clutching his plate of food".
"As he knocks people with his elbows and bumps into them, he continuously apologises," the script reads.
Rudd then says, "Sorry, so sorry, sorry. I'm very sorry," to the Indigenous group.
One of the Indigenous characters says, "We know, Kevin".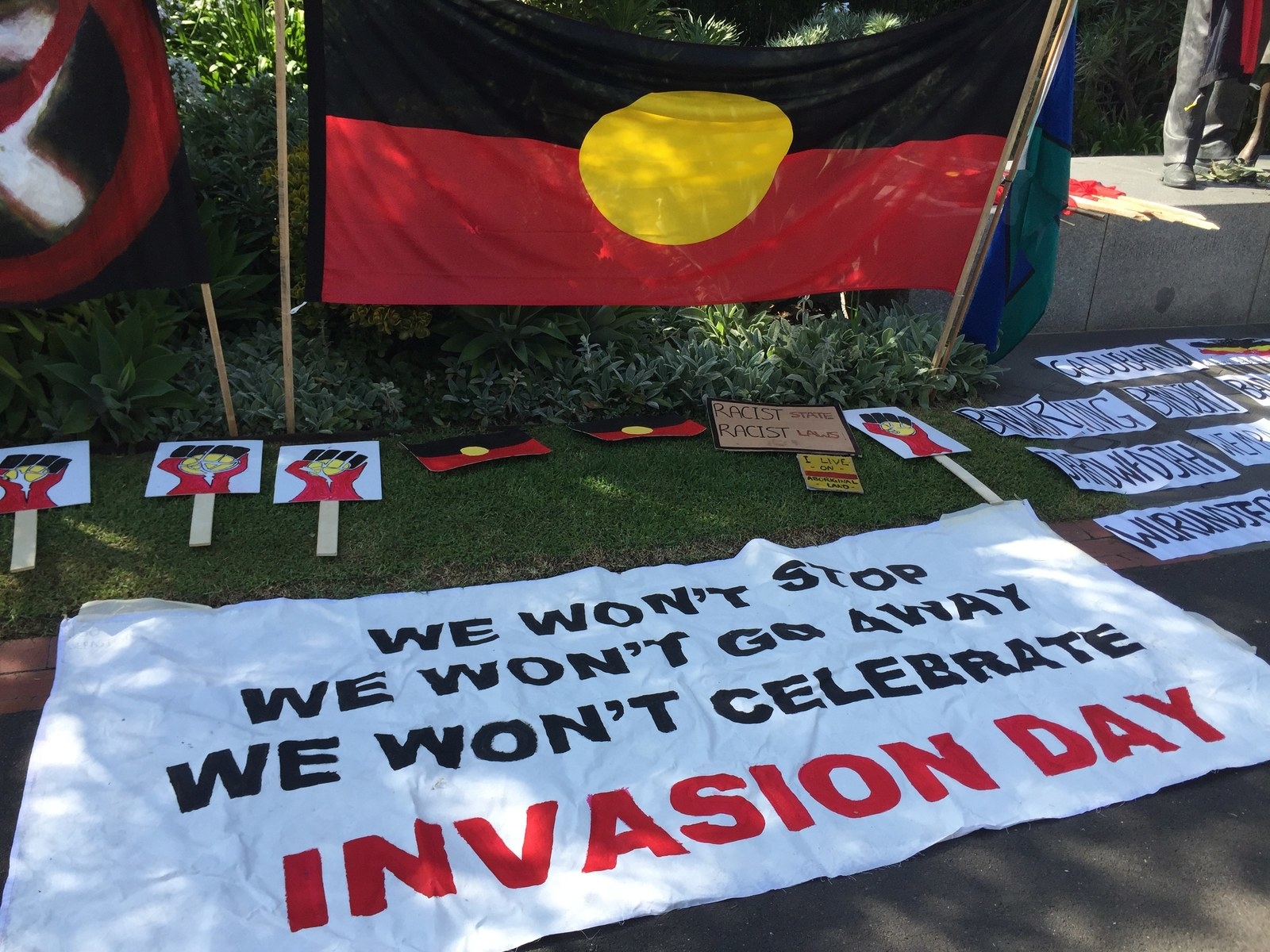 For the majority of Indigenous people Australia Day, January 26, is a day of invasion and survival.
The date marks the day that governor Arthur Philip declared Australia an English colony and the start of the bloody frontier wars that followed between the British and Aboriginal people.
Advertising agency The Monkeys has been contacted for comment.