Here is Steve Jacobs, a weatherman for Australia's most popular breakfast TV show, Today, pretending to be a Native American on the air on Thursday morning.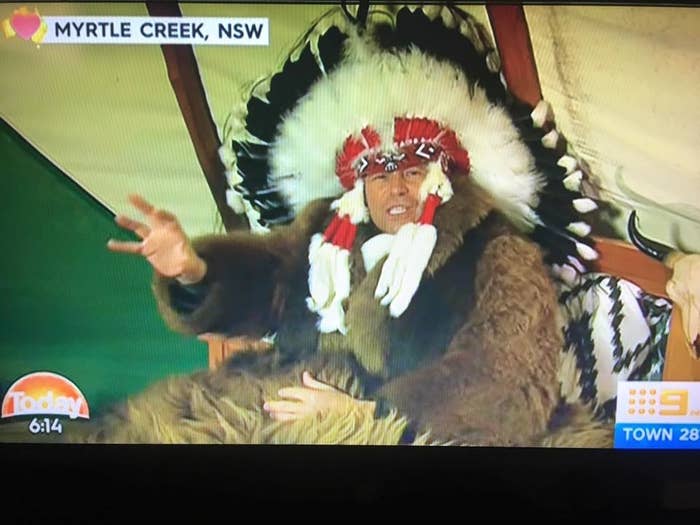 Jacobs was staying at what's described as an "American bison ranch" in Myrtle Creek, NSW, where you can sleep in a teepee. He sat in one, wrapped himself in fur, and donned the headdress for a live spot.
This, not surprisingly, did not sit well with Aboriginal Australians.
Aboriginal cultural activist Alec Doomadgee slammed the program for "cultural appropriation."

"So Channel 9 Today Show thinks it's ok and funny to commit 'cultural appropriation" on live television. This is NOT OK!!', Doomadgee wrote on his Facebook page.
"I was shocked. I thought this is national television, live broadcast, wow, how arrogant. Wearing the headdress when you're not meant to is totally disrespectful and shows you how insignificant Indigenous people are in their eyes," Doomadgee told BuzzFeed News.
"The greatest injustice of all is if we sit here and do nothing."
Doomadgee, who has spent time with Native American tribes in South Dakota, also pointed out numerous examples of Australians wearing blackface.
"This act is disrespectful towards Native American tribes, culture and tribal practices! This is an ACT of racism!! Steve Jacobs, you are a idiot and all at Channel 9 are arrogant white privileged fools. Australia also thinks it's ok to dress up in "Blackface", this country so backwards!!" Doomadgee wrote on Facebook.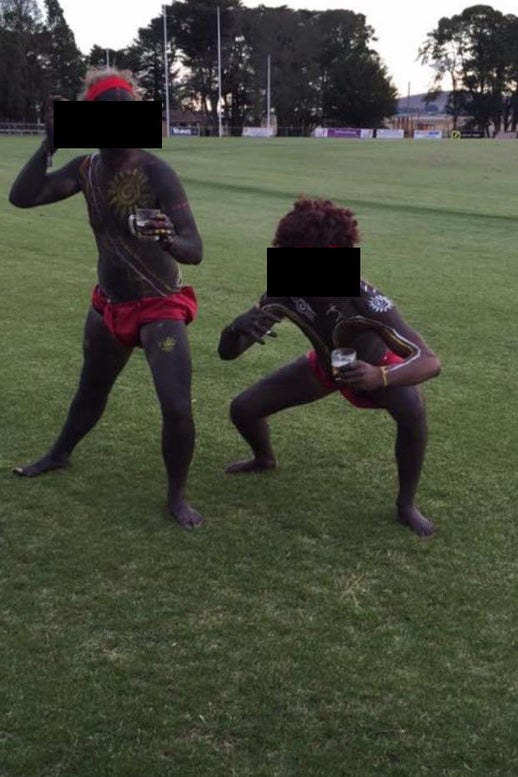 Several other Indigenous activists also took to social media, complaining to Channel 9.
Native American headdresses are considered revered and sacred attire, which are usually worn by men who have earned them.
"Unless you are a native male from a Plains nation who has earned a headdress, or you have been given permission to wear one (sort of like being presented with an honorary degree), then you will have a very difficult time making a case for how wearing one is anything other than disrespectful, now that you know these things. If you choose to be disrespectful, please do not be surprised when people are offended… regardless of why you think you are entitled to do this," âpihtawikosisân, a Métis woman and an advocate for first nations education from Canada, wrote on her blog.
"Even if you have 'native friends' or are part native yourself, individual choices to "not be offended" do not trump our collective rights as peoples to define our symbols," she said.