Thousands of Australia's Aboriginal and Torres Strait Island people have flooded social media with pictures of their fathers under the hashtag #IndigenousDads.

The posts were in response to a controversial cartoon that appeared in The Australian newspaper last week depicting a police officer handing an Aboriginal child to his father, who had a beer in his hand and couldn't remember the name of his own son.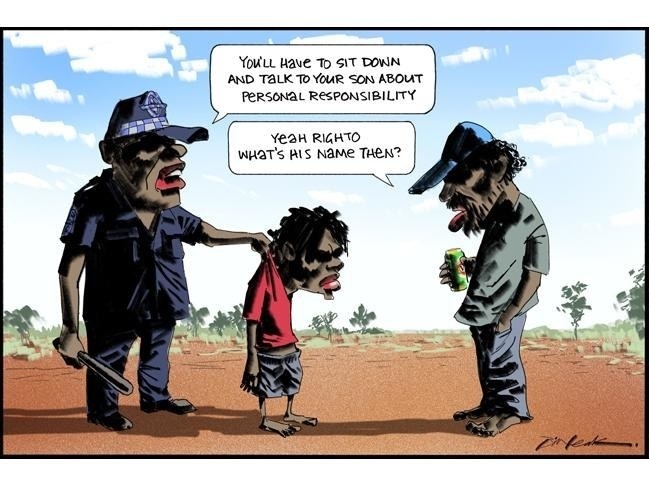 The cartoon was slammed as racist and offensive by community leaders and politicians, but The Australian's editor-in-chief Paul Whittaker defended the cartoonist, Bill Leak.
"Too often, too many people skirt around the root causes and tough issues. But not everyone," Whittaker said.
So Indigenous Aussies took to social media to smash the stereotype shown in the cartoon with inspiring and heartwarming posts about their dads.
The hashtag was trending throughout the weekend and people are still posting pictures of their fathers online today.