6 Of The Best Indigeous Artists Right Now
These artists have the art world sitting up and taking notice.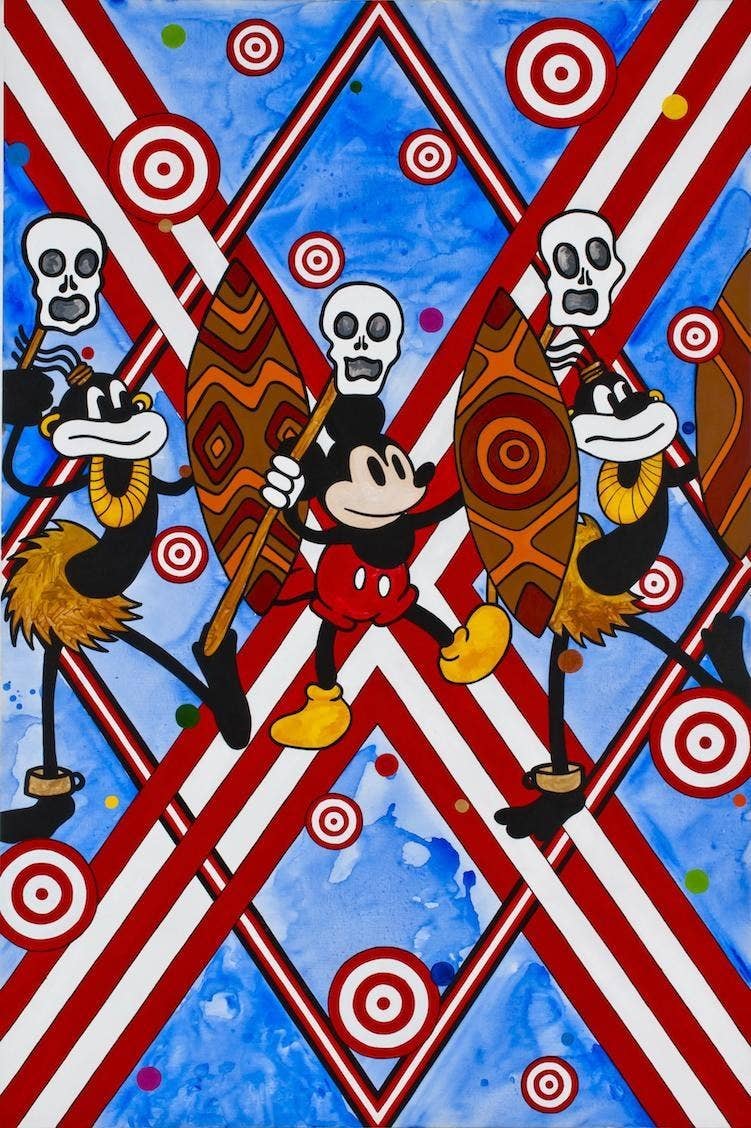 Art has been an intrinsic part of Indigenous culture for thousands of years, forming part of an ancient storytelling tradition that is still carried on today.
The past few decades have seen a new wave of artists carrying on that long tradition but at the same time smashing the stereotype that Aboriginal artists are limited to traditional-style works. These visionaries are inspired by their heritage, but not constrained by it. These are some of the best and brightest Aboriginal artists working today.
TONY ALBERT
At just 34-years-old Tony Albert is the hottest thing in Australian art. Albert has a blistering portfolio and numerous awards under his belt. His ability to produce work that is not only visually powerful, but also nuanced has the art world sitting up and taking notice. In 2014 Alberts won The prestigious $100,000 Basil Sellers Art Prize for his work, "Once Upon a Time".
At the time, Ian Potter Museum of Art director Kelly Gellatly said "Judges commended Once upon a time for its bravery and poetry and for the fact that it tackles such a difficult and emotive issue in sport and Australian culture without being didactic or heavy-handed. The work is neither a lesson nor a sermon, and provides no answers, but instead creates a contemplative space that encourages the audience to think about these issues in a way that engenders a sense of hope and of the possibility of change."
Alberts has built a reputation for his on-point social commentary. His 2014 exhibition "Brothers" bluntly questioned the value of black men's lives. The exhibition featured a series of Aboriginal men shirtless with red targets on their chests. The artwork was inspired by the police shooting of three Aboriginal teenagers in Kings Cross after joyriding in a stolen car in April 2012.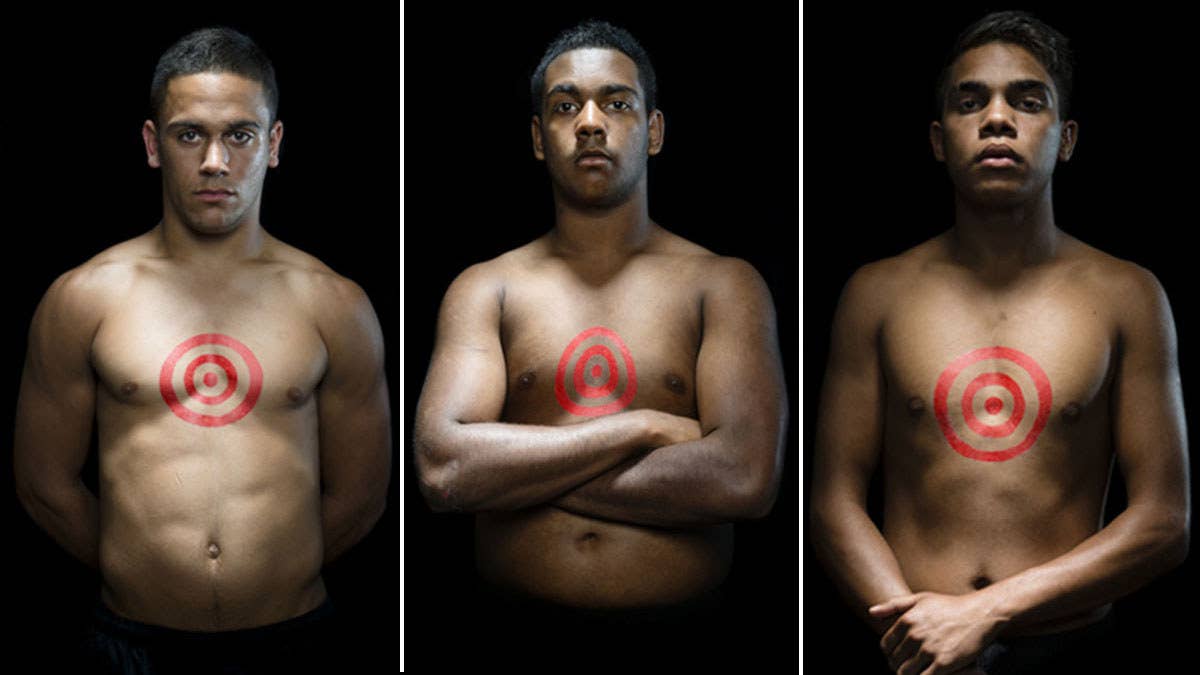 RICHARD BELL
Richard Bell is the enfant terrible of Australian art. Uncompromising and controversial, Bell produces work so in-your-face that it grabs you by the throat and refuses to let go. Using several different media, including film and photography, it's Bells highly stylised paintings that pack the biggest big punch.
Appropriating several different styles of art, Bell is adept at subverting well known genres like Pop Art. In 2013, curator Mark Feary told Fairfax that Bell's work "Imagining Victory" showcased the artist's unique ability to confront uncomfortable truths about society's treatment of Aboriginal people.
''Every movement requires an aspect of radicalism to uncomfortably push an agenda and you could suggest that this is a role that Richard has assumed. For him, art is a vehicle for him to integrate the politics of Aboriginal representation in a broad sense of political, social and economic realms but specifically how that might be represented culturally.''
Bell is also one of the founding members of the ProppaNow artist collective in Brisbane.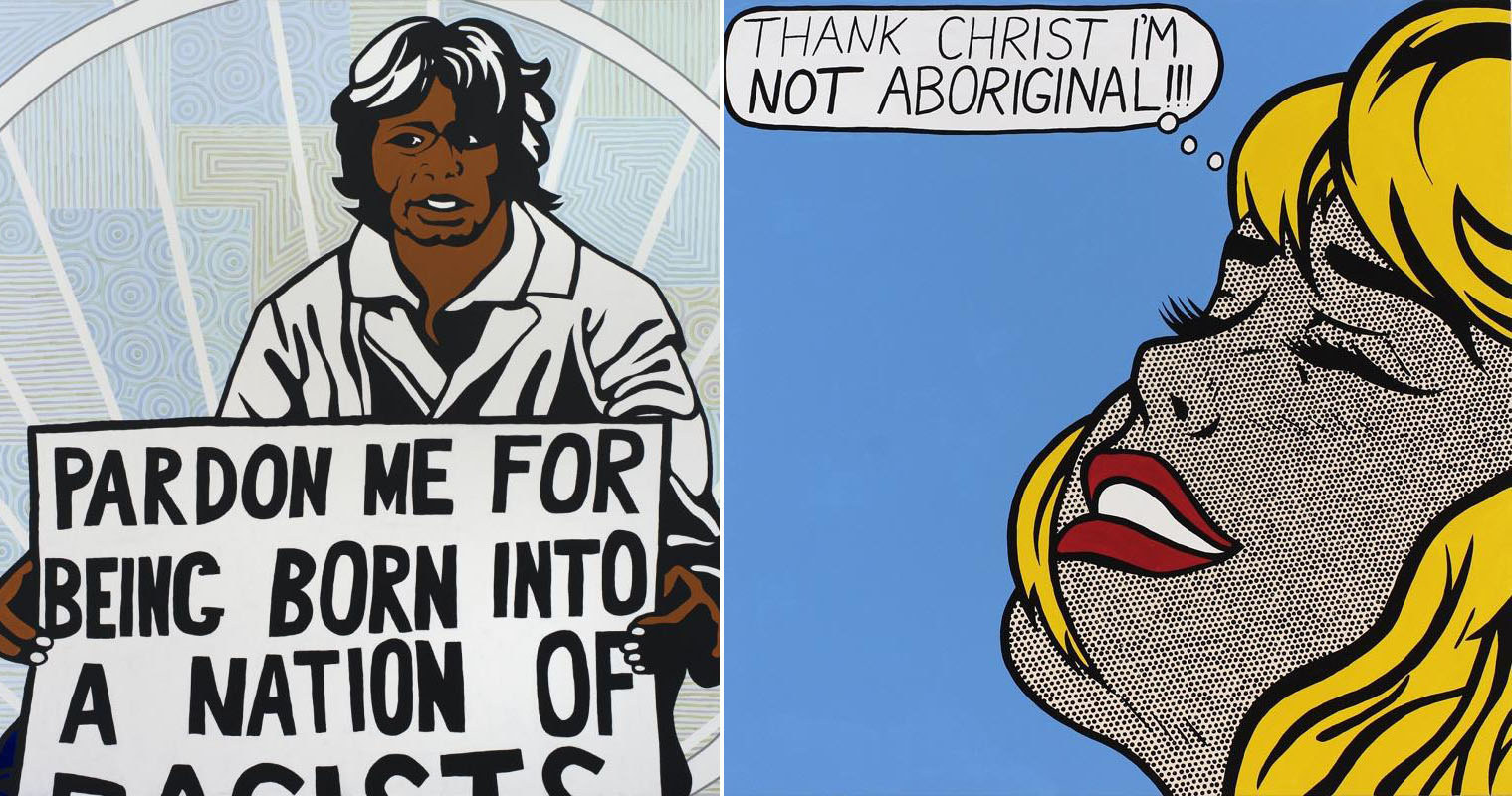 TRACEY MOFFATT
The visionary artist Tracey Moffatt is perhaps Australia's most successful photographer and arguably one of our most famous international artists. Chris Saines the director of The Queensland Gallery of Modern Art (GOMA) says Moffatt is "the most prominent Australian artist exhibiting nationally and internationally today".
Moffatt's seminal work Something More (1989) sold in 2004 for $227,050, making it one of the most valuable photographs to go under the hammer in Australian art history. Moffatt's work routinely references her experiences growing up in Australia as an Aboriginal child, and she is renowned for her prolific portfolio of highly experimental work.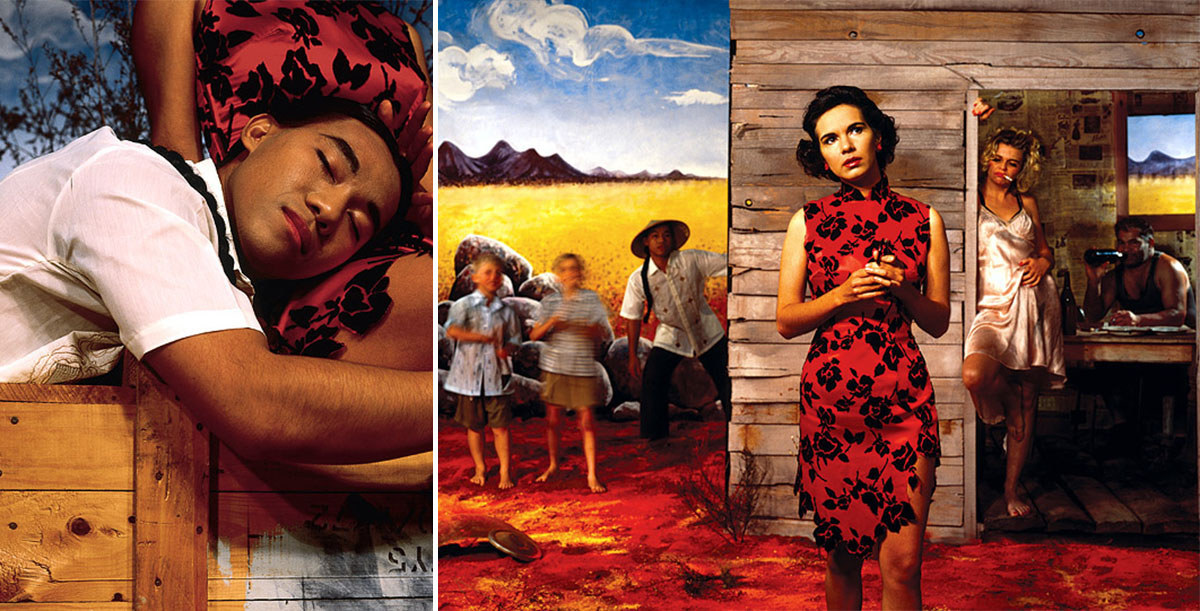 MICHAEL COOK
Big, bold and achingly beautiful - Michael Cook's photographs are incredibly stylised but still manage to convey a message. Cook is a master at using a camera. He spent 25 years as a renowned fashion photographer.
Cook uses his fashion experience to great effect, creating sublime, dreamlike work that is often visually hypnotic. It was Cook's exhibition "Through My Eyes" (2010) that saw him become established as an artist to watch. The series of photographs transposed the faces of Aboriginal people over the faces of twenty seven former prime ministers of Australia.
Bruce McLean, curator of indigenous Australian art at the Queensland Art Gallery, praised Cook's exhibition The Civilised Series (2012). "The photographs work on many different levels," McLean says. "They are an exploration of identity and they are asking people to recognise the indigenous dialogue. Some Aboriginal people are very firm in their identity, whereas Cook's work is more an exploration of identity.
"I am struck by the way they are so powerfully staged and these Aboriginal people are incredibly bold and very present. For me, there is quite a lot of pride in seeing these images and having the Aboriginal people standing up and taking back a lot of that power in the dynamic of coloniser and colonised. It is interesting to see that reversal of roles," he told The Australian.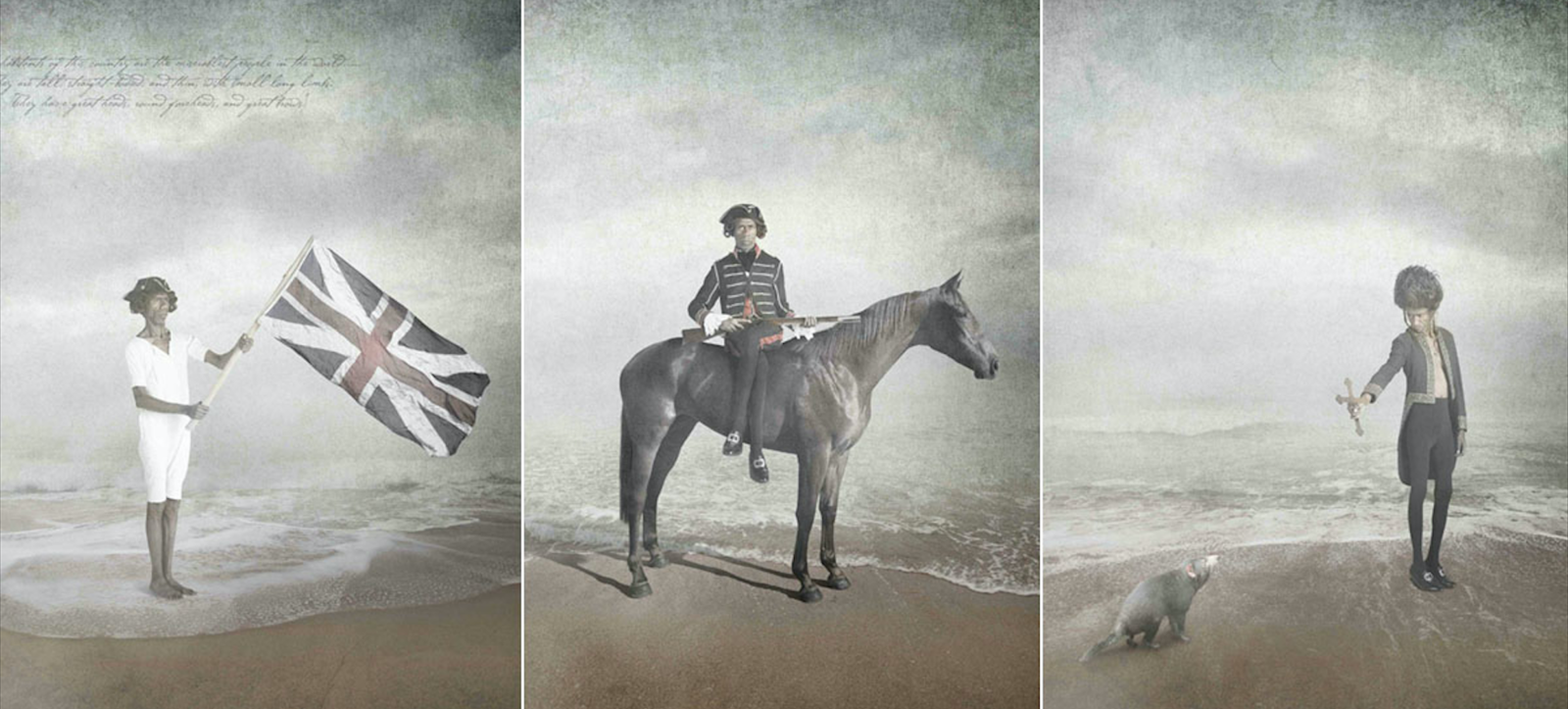 BINDI COLE
Bindi Cole has been pushing the boundaries of Australian art for over a decade. Cole's early work was critically lauded and also torn apart in the mainstream press.
Cole's photographic series "Not Really Aboriginal" (2008) was a response to conservative commentator Andrew Bolt, who had made critical comments about "fair-skinned" Aboriginals. Art Curator Elise Routledge said about Cole in 2014, "While often deeply personal, Bindi Cole's work raises broader questions about the relationship between personal identity and established power structures in society. It is unapologetically political, but grounded in ideals of love and compassion."
A photograph of Cole and her family in black face was one of the more controversial images Cole has produced. She also documented the lives of Aboriginal transgender people living on the Tiwi Islands in the Northern Territory and is now a born again christian whose recent work is heavily focused on religion.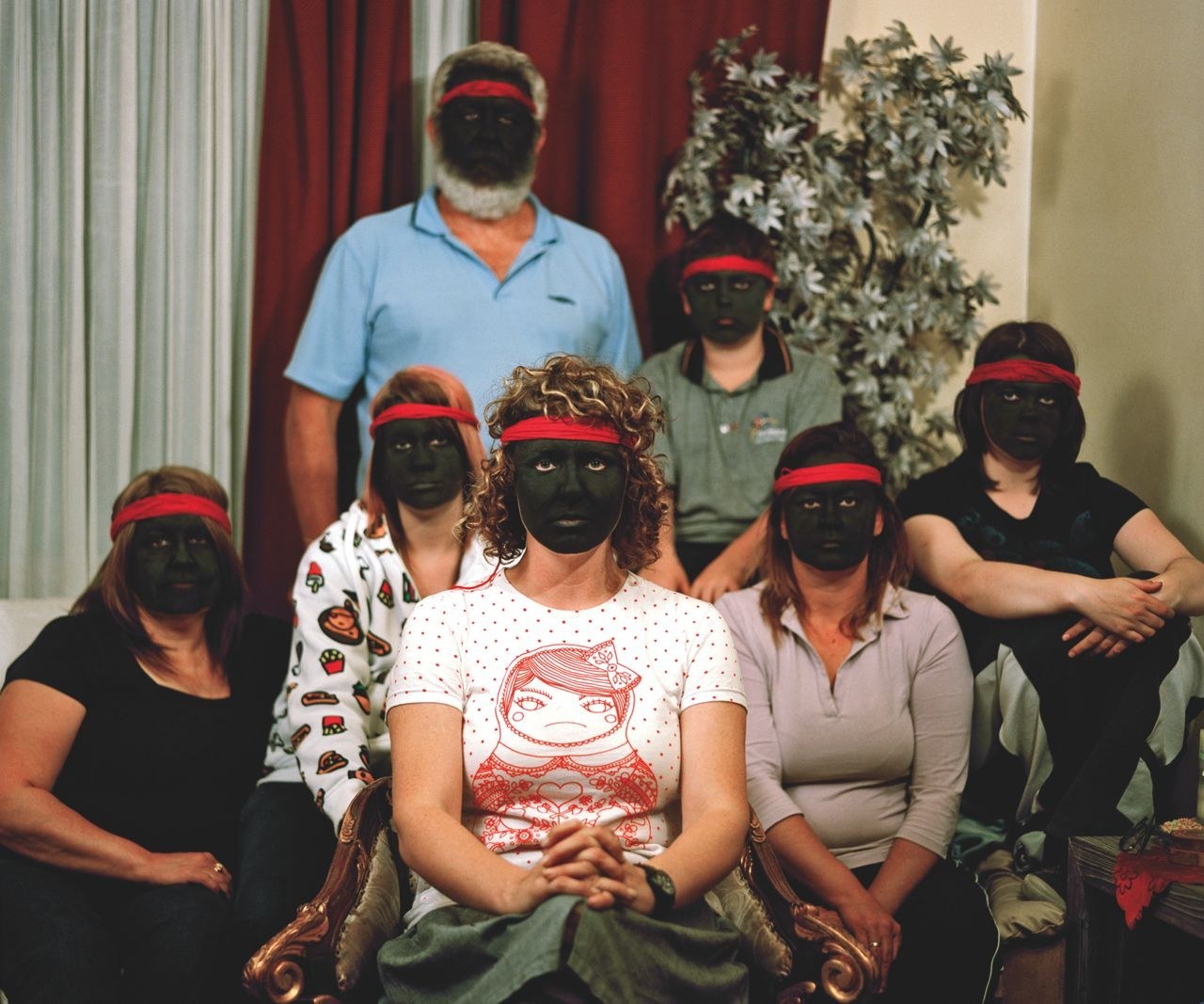 VERNON AH KEE
Vernon Ah Kee's work is intensely political, but at the same time immensely personal. Ah Kee refuses to be defined by what he says is the art world's determination to predefine what Aboriginal art is, telling The Museum of Modern Art (MONA) that, "We're trying to combat the homogenisation of Aboriginal art. We're trying to demonstrate that 'Aboriginal art' can be as complex as 'Australian art'. It can be as complex and diverse – as dynamic and evolving and fluid and liquid – as any kind of identity-based art. Australian art is not frozen in time. When you look at the colonial artists of the 1800s, you lock it in the 1800s. Aboriginal art seems to be frozen in the stone age. People want to talk about it in those terms. It's crazy, when we don't live like that. It's unrealistic to the point of being utopian."
Ah Kee uses several different media, including drawing, painting, screen printing and multimedia. The powerful installation "Tall Man" (2009) examined the 2004 Palm Island riots that took place after Aboriginal man Cameron Doomadgee died in police custody.
Sergeant Chris Hurley was charged with killing Mr Doomadgee, but was found not guilty.
The video installation was a painful and confronting look at race relations in Australia.