This Lighter Alfredo Sauce Is Made With Cauliflower And It's Gonna Blow Your Mind
This is an Alfredo sauce you can eat on the regs.
Cauliflower Alfredo (Caulifredo)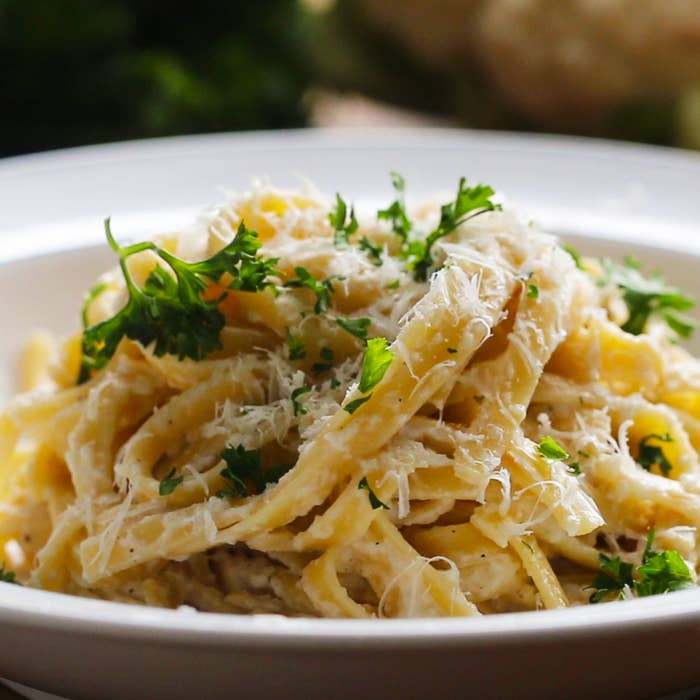 INGREDIENTS
6 cups water
1 head cauliflower florets
1 cup milk
2 tablespoons butter
1 garlic clove
1 teaspoon salt
1 teaspoon pepper
1 pound pasta, cooked
Parmesan, to serve
Parsley, chopped, to serve
PREPARATION
1. Boil the water over medium-high heat.
2. Add a large pinch of salt to the water and the cauliflower florets.
3. Cover the pot and boil for 5 to 7 minutes, or until cauliflower is soft.
4. With a slotted spoon, add the cooked cauliflower to a blender.
5. Add the milk, butter, garlic, salt, and pepper and blend until smooth.
6. Top the pasta with cauliflower Alfredo, Parmesan, and parsley.
7. Enjoy!