Eggs Benedict Brunch for 2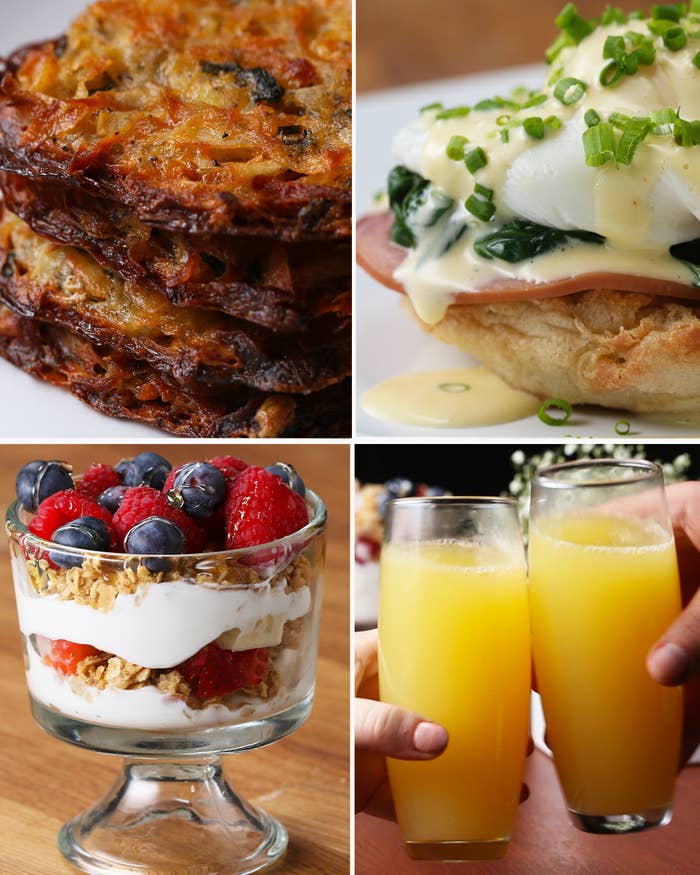 Cheddar-Chive Hash Browns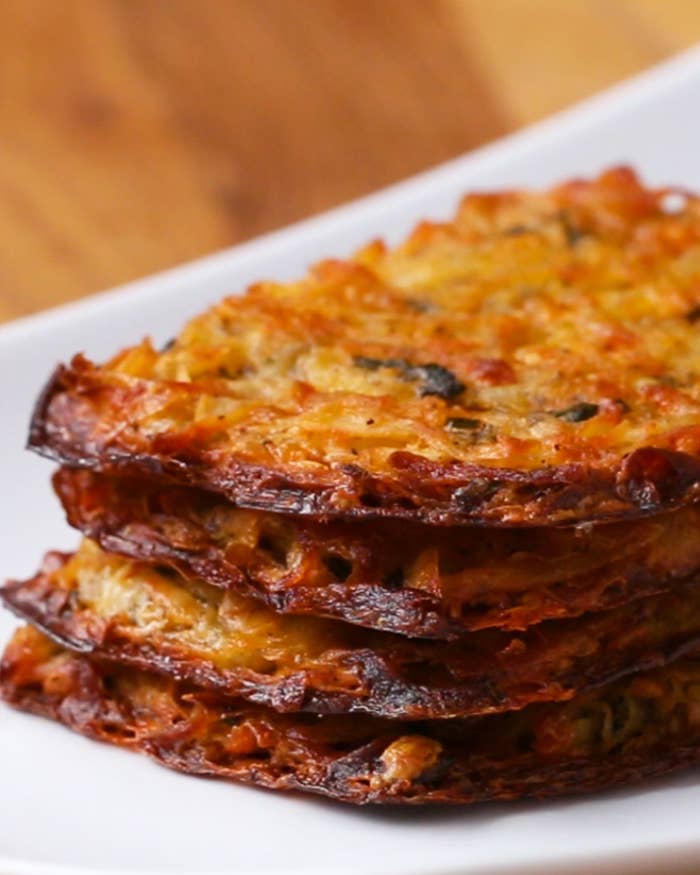 INGREDIENTS
Servings: 2
2 russet potatoes, peeled and grated
¼ cup butter, melted
½ cup shredded cheddar
1 egg
¼ cup chives, chopped
1 teaspoon salt, to taste
½ teaspoon pepper
PREPARATION
1. Preheat oven to 400˚F/200˚C degrees.
2. Peel and grate the potatoes, and soak them in ice water. Squeeze out excess water and place potatoes in a bowl.
3. Add the rest of the ingredients to the bowl and mix well.
4. On a nonstick pan, form patties of the potato mixture with your hands.
5. Bake for 35-40 minutes or until brown and crispy.
6. Enjoy!
Eggs Benedict with Spinach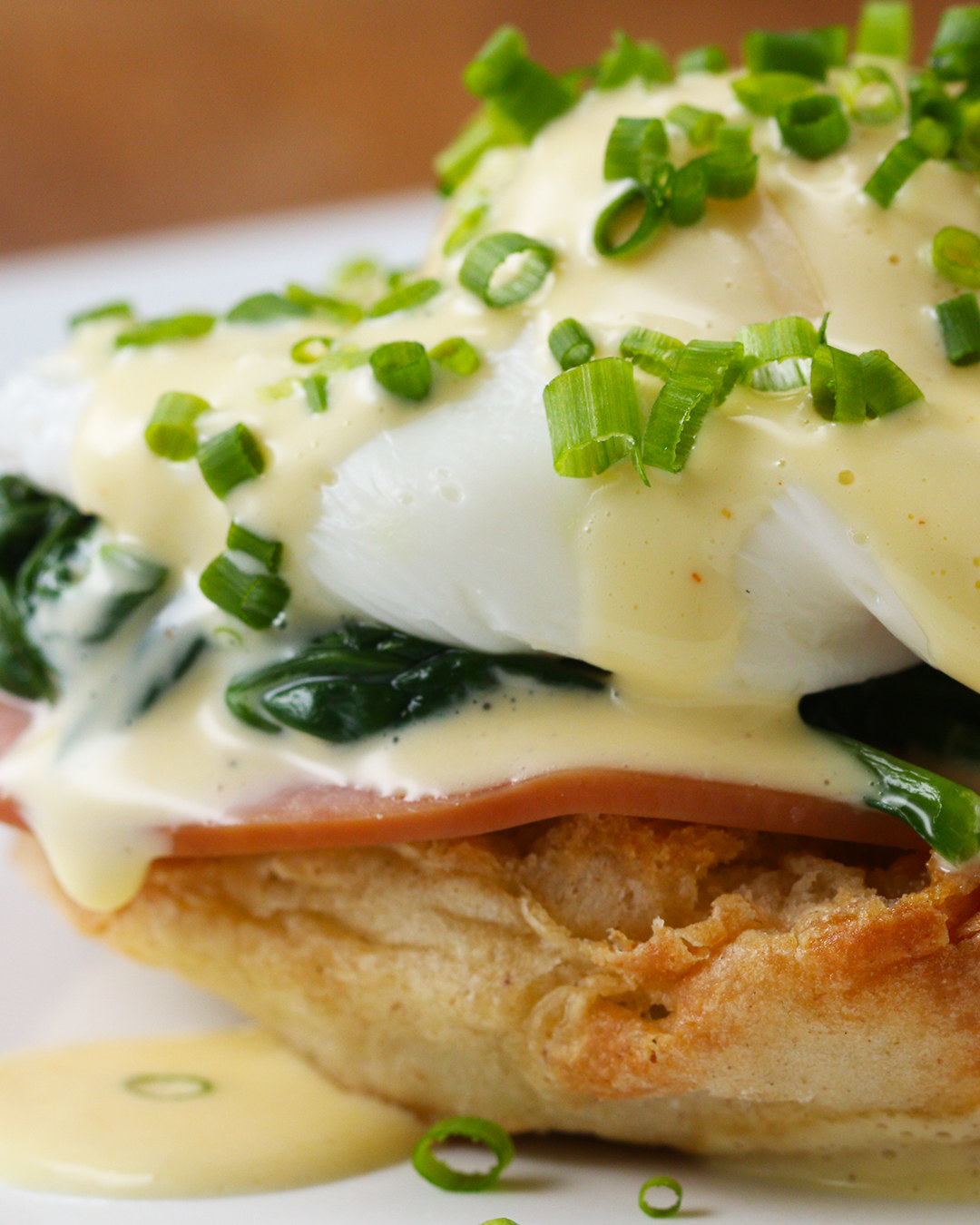 INGREDIENTS
Servings: 2
Florentine Benedict
1 English muffin
1 tablespoon butter
2 eggs
1 tablespoon olive oil
1 cup spinach
2 pieces Canadian bacon
Chives
Hollandaise
2 egg yolks
1 tablespoon lemon juice
1 teaspoon salt
1 pinch cayenne
½ cup butter, melted
PREPARATION
1. Preheat oven to 400°F/200°C.
2. In a sauté pan, heat the olive oil and add the spinach and a pinch of salt. Sauté until wilted. Set aside.
3. Butter the English muffin and toast in the oven for 5-10 minutes or until brown.
4. Heat a pot of water over medium heat. With a wooden spoon, swirl the water in the same direction.
5. Quickly add the egg into the center of the swirling water, cover, and cook for 3-5 minutes or until egg white is set and yolk is still runny.
6. Remove egg from water with a slotted spoon and set aside.
7. In a blender, add the egg yolks and pulse for one minute. Add in the lemon juice, salt, and cayenne and run the blender. Slowly add in the melted butter and continue to blend until the mixture lightens in color. Add more melted butter for thinner consistency.
8. Assemble the benedict by layering the english muffin with the bacon, spinach, poached egg, and hollandaise sauce.
9. Top with fresh chives.
10. Enjoy!
Berry Parfait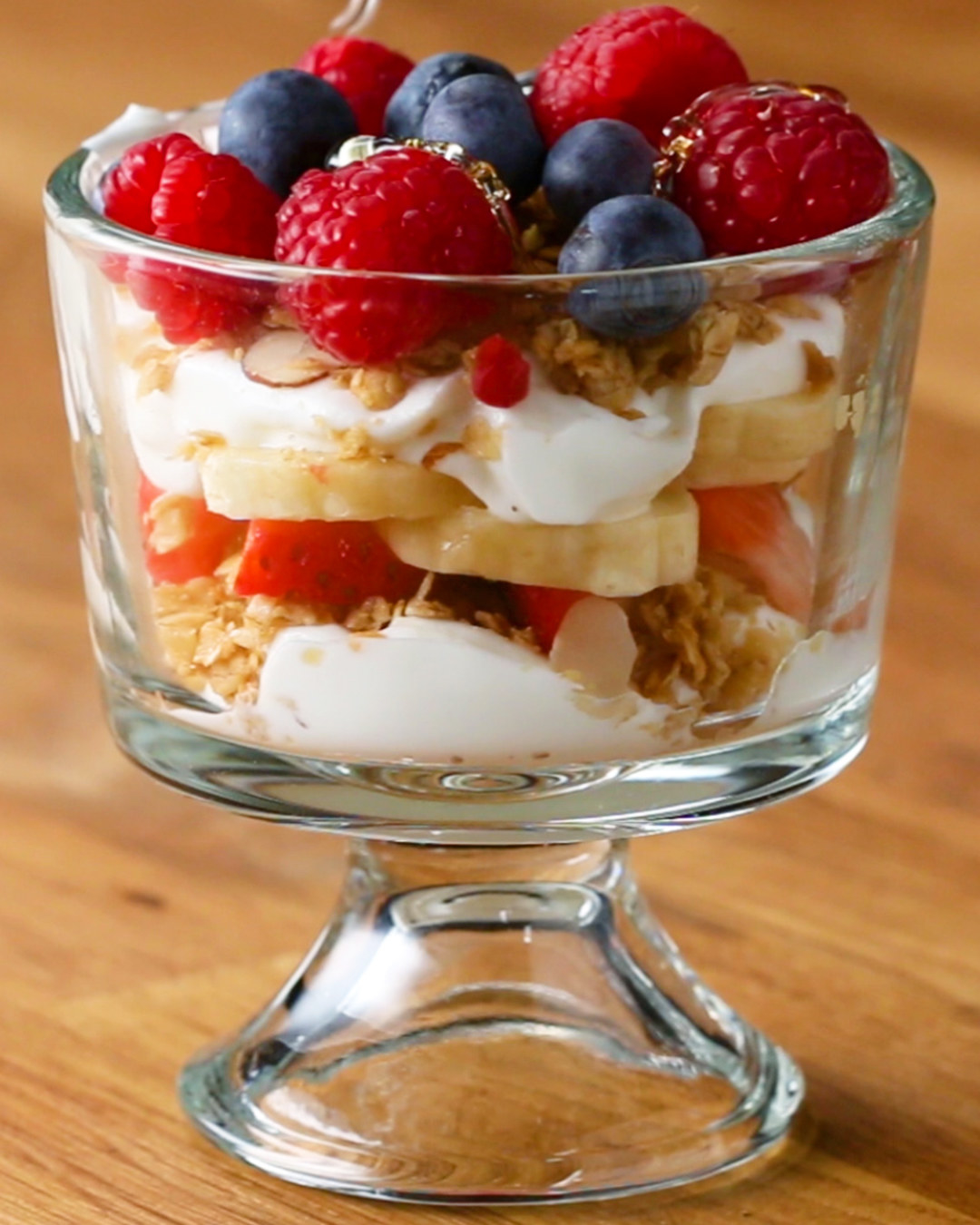 INGREDIENTS
Servings: 2
1 cup Greek yogurt
½ cup granola
1 banana, coined
½ cup strawberries, hulled and quartered
½ cup raspberries
½ cup blueberries
Honey
PREPARATION
1. In two glass's divide the yogurt and top with a layer strawberries and bananas.
2. Continue with another layer of yogurt, granola, and berries.
3. Drizzle with honey.
4. Enjoy!