The turn of the century women were all about hiding that baby bump with maternity corsets and long, flowing gowns.
In the 1920s, the trending style allowed for a little more breathing room for a woman's growing belly.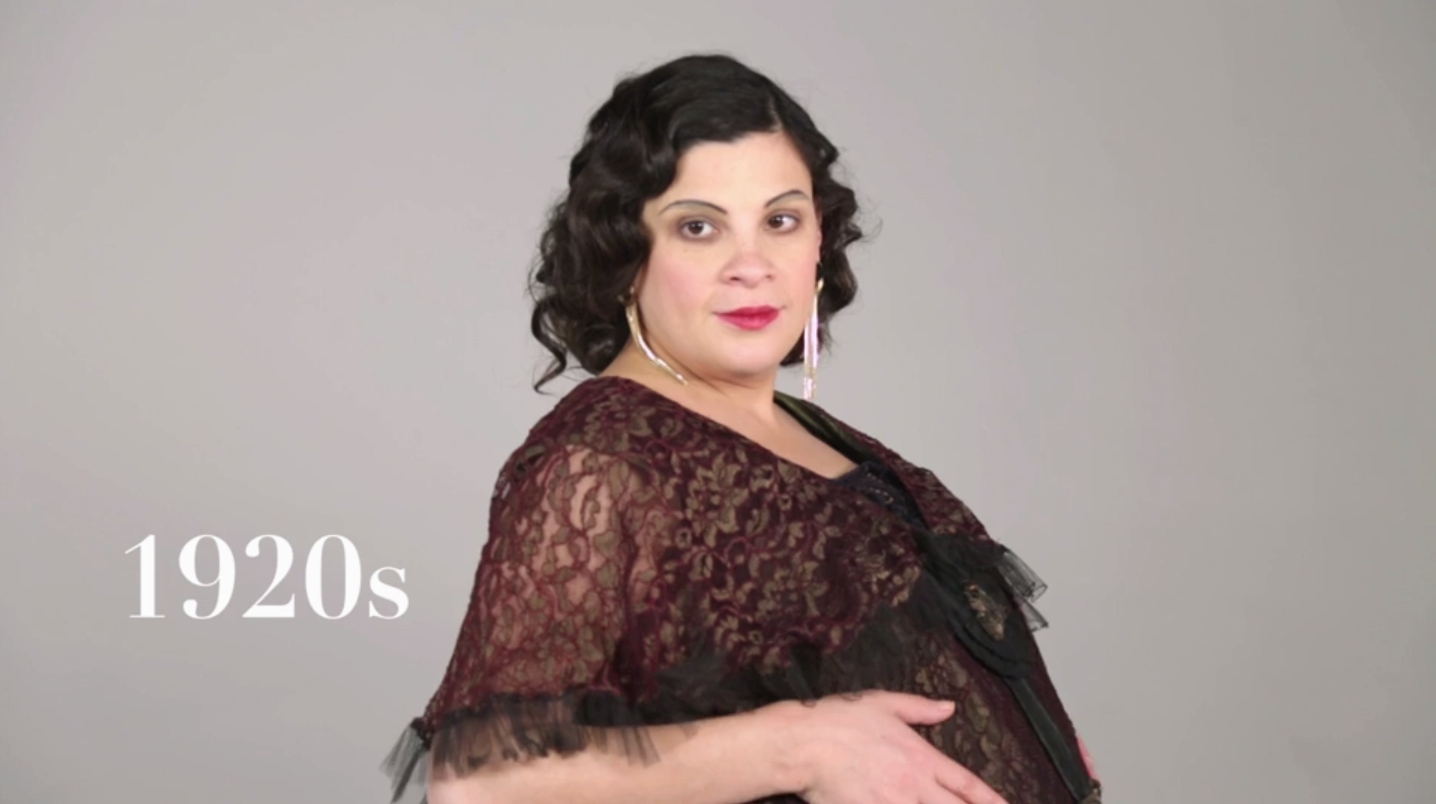 Drop-waist dresses worked well for maternity and gave expectant mothers a little more breathing room.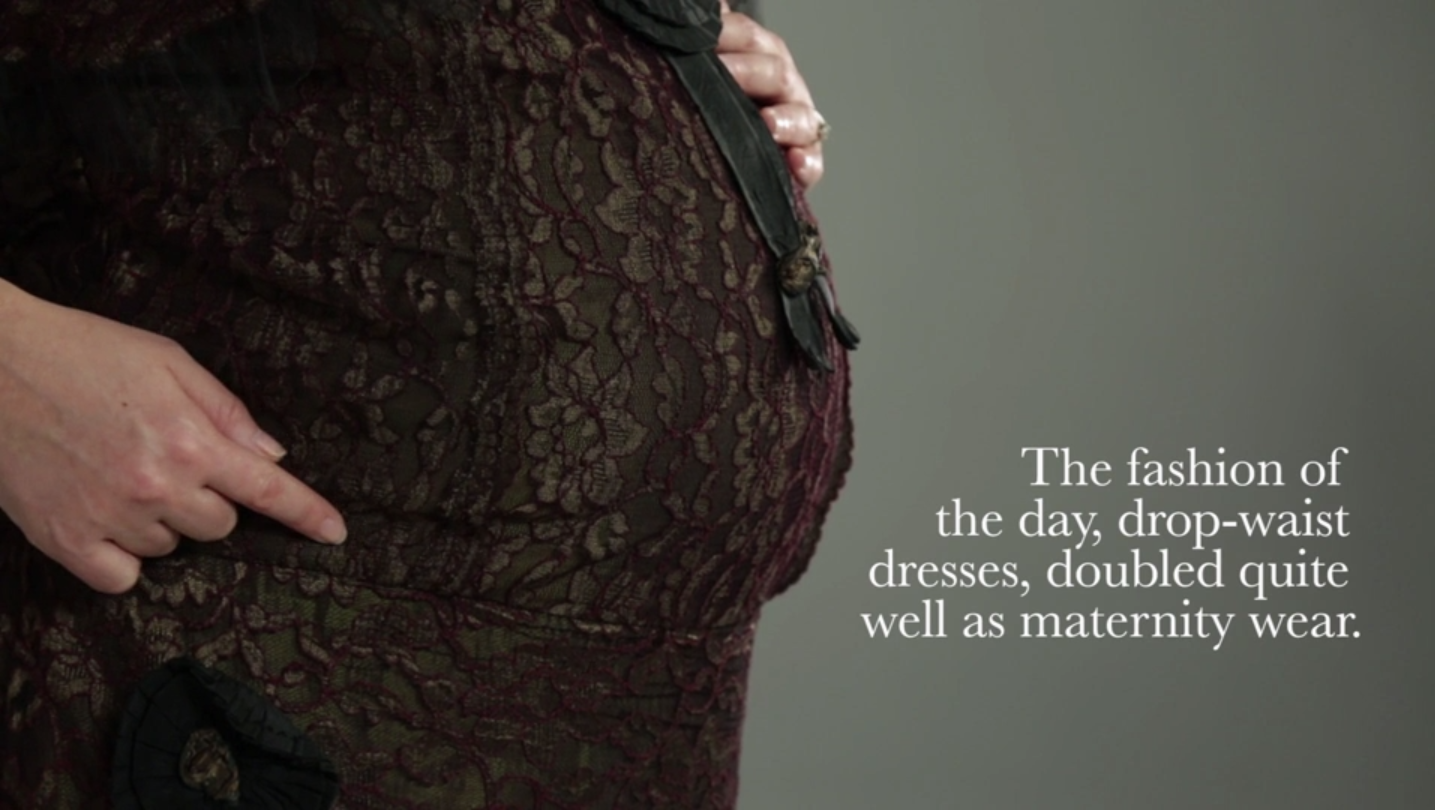 In the 1930s, separates were an easy, ready-to-wear alternative to tailor-made maternity gowns.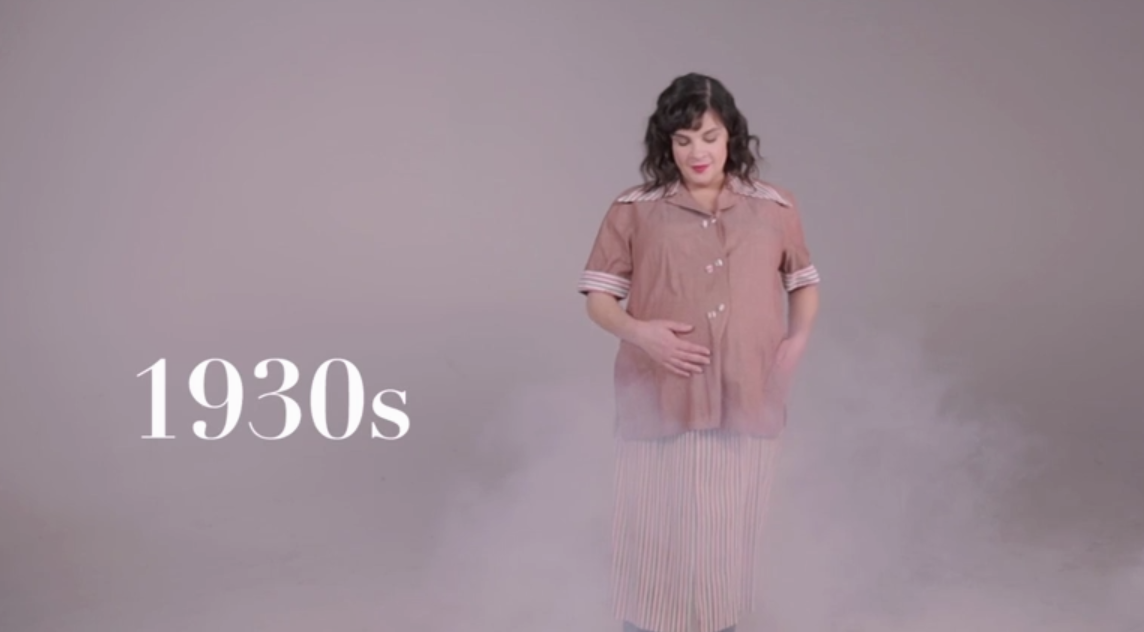 Skirts had adjustable drawstrings and buttons to fit through various stages of pregnancy, and the shirts could be worn fitted, with a belt, or loose as needed.
The 1940s didn't stray too much from the look of the 30s, with separates that seamlessly covered the bump.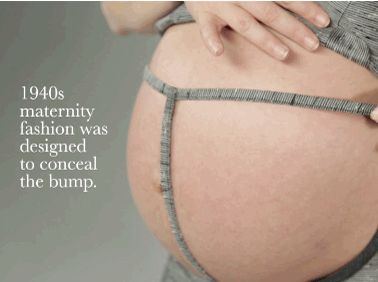 By the 1950s, pants became a popular look for pregnant women.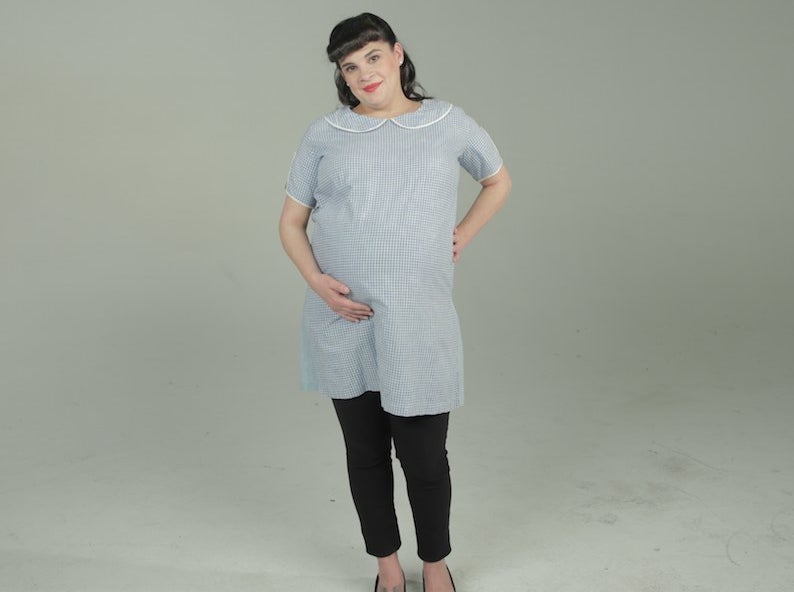 In 1952, Lucille Ball's real-life pregnancy was written into the series I Love Lucy. At the time, CBS deemed the word "pregnant" to be vulgar, so the word was replaced with "expectant."
In the 1960s, once again the fashion of the day translated itself very easily into maternity wear.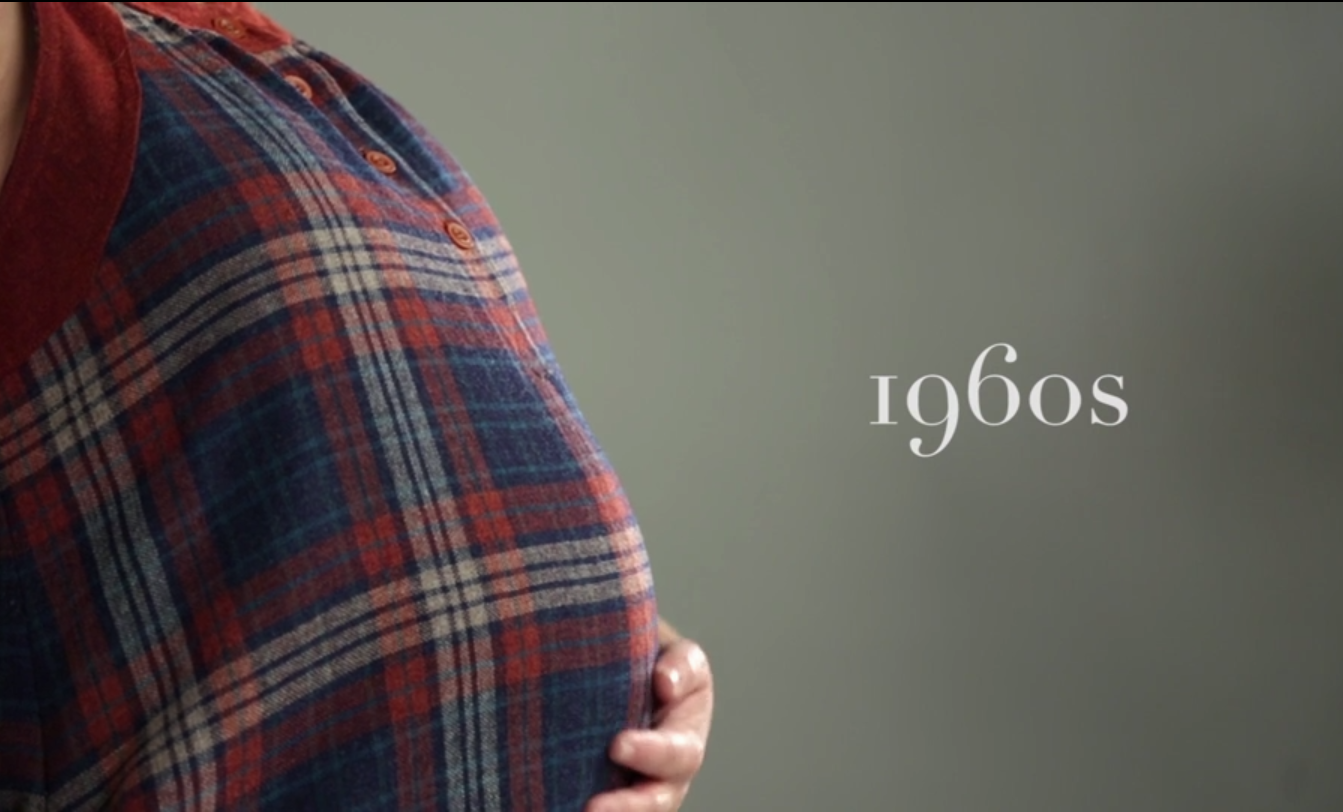 Loosely structured A-line and shift dresses were a sign of the times, which doubled nicely as maternity wear.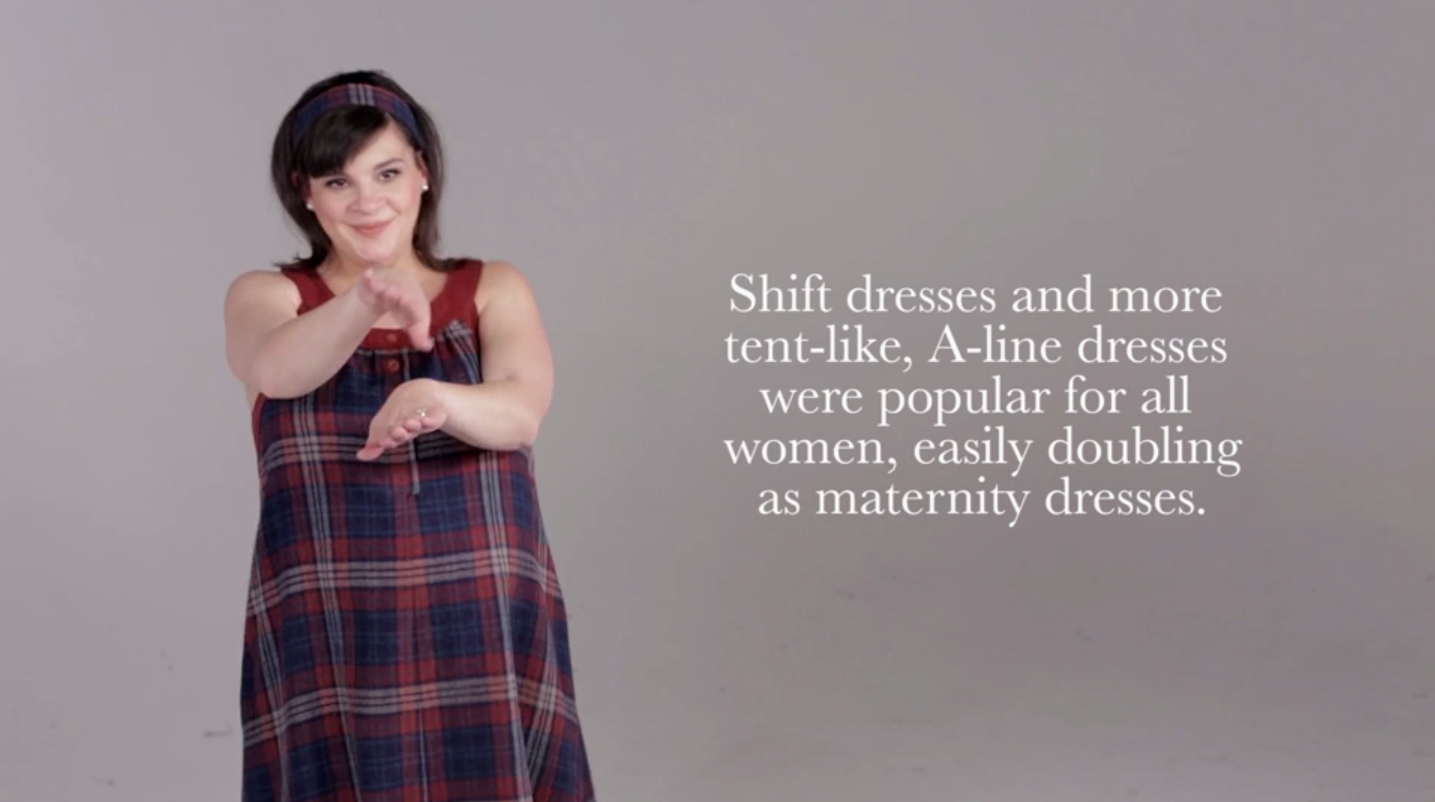 In the 1970s, we saw the rise of empire waistlines in the general fashion, as well as in maternity gowns that beautifully highlighted that bump.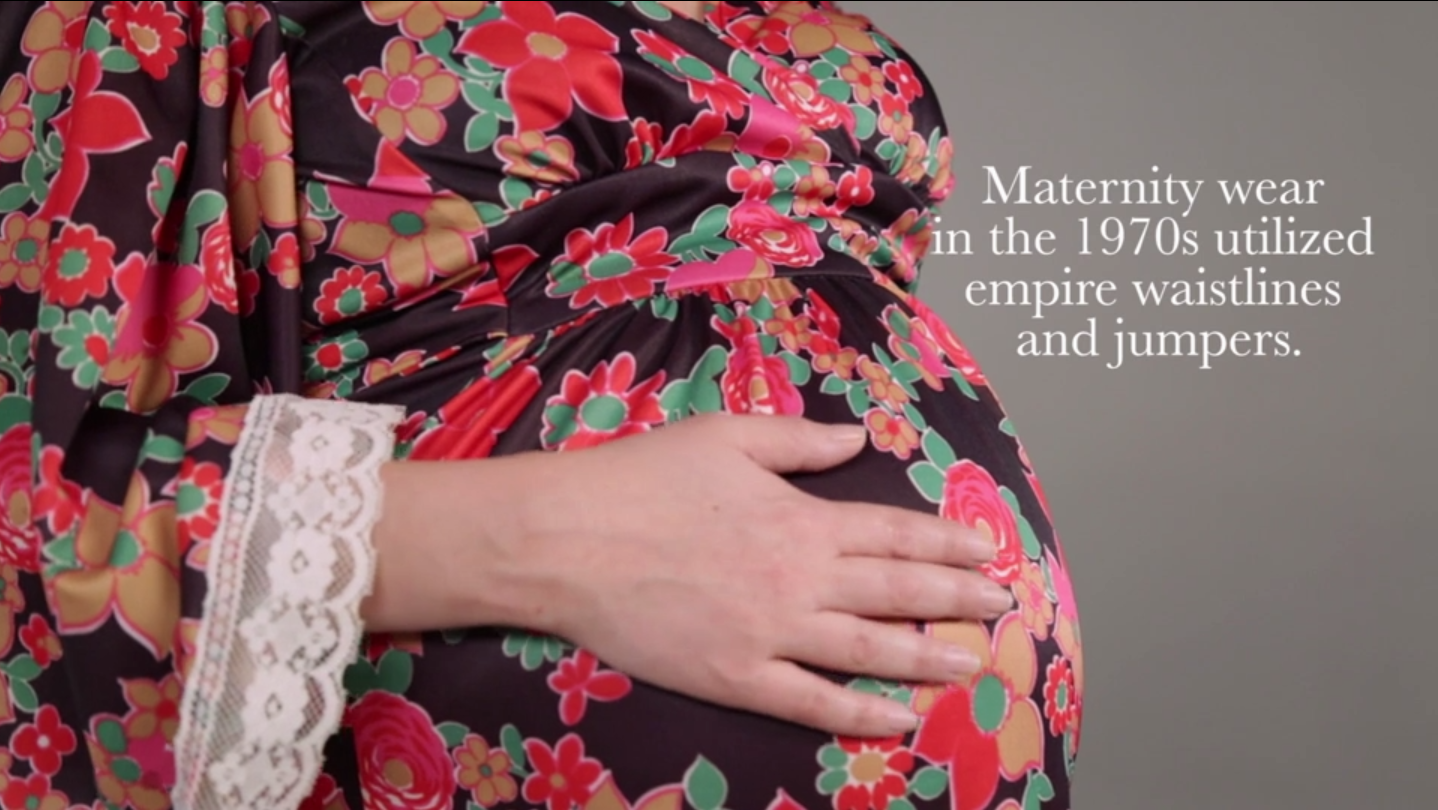 Long, flowing maxi dresses were popular amongst women — pregnant or not — throughout the 1970s.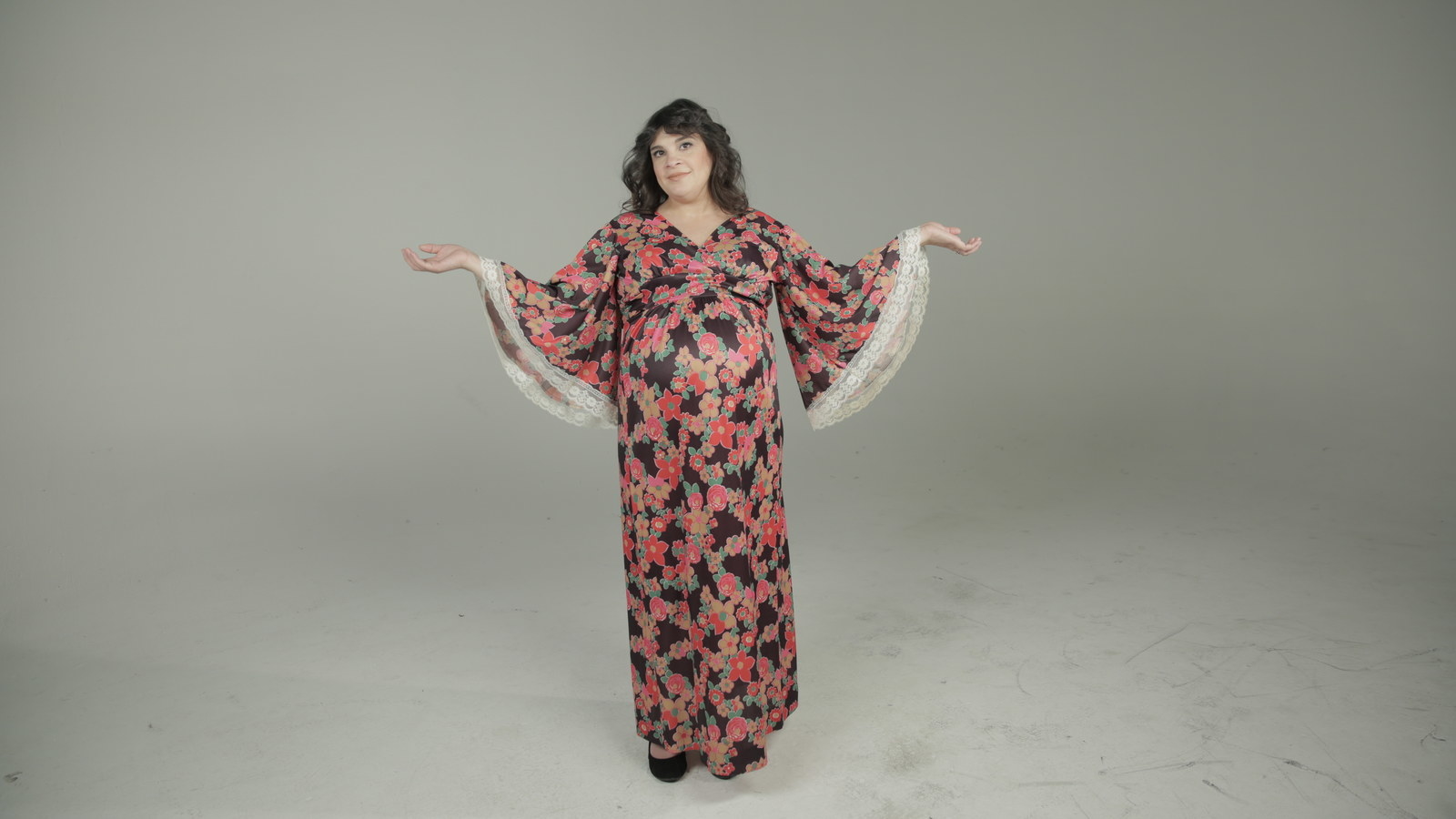 In the 1980s, maternity wear became a little more mainstream, with Guess Jeans introducing a maternity line in 1985.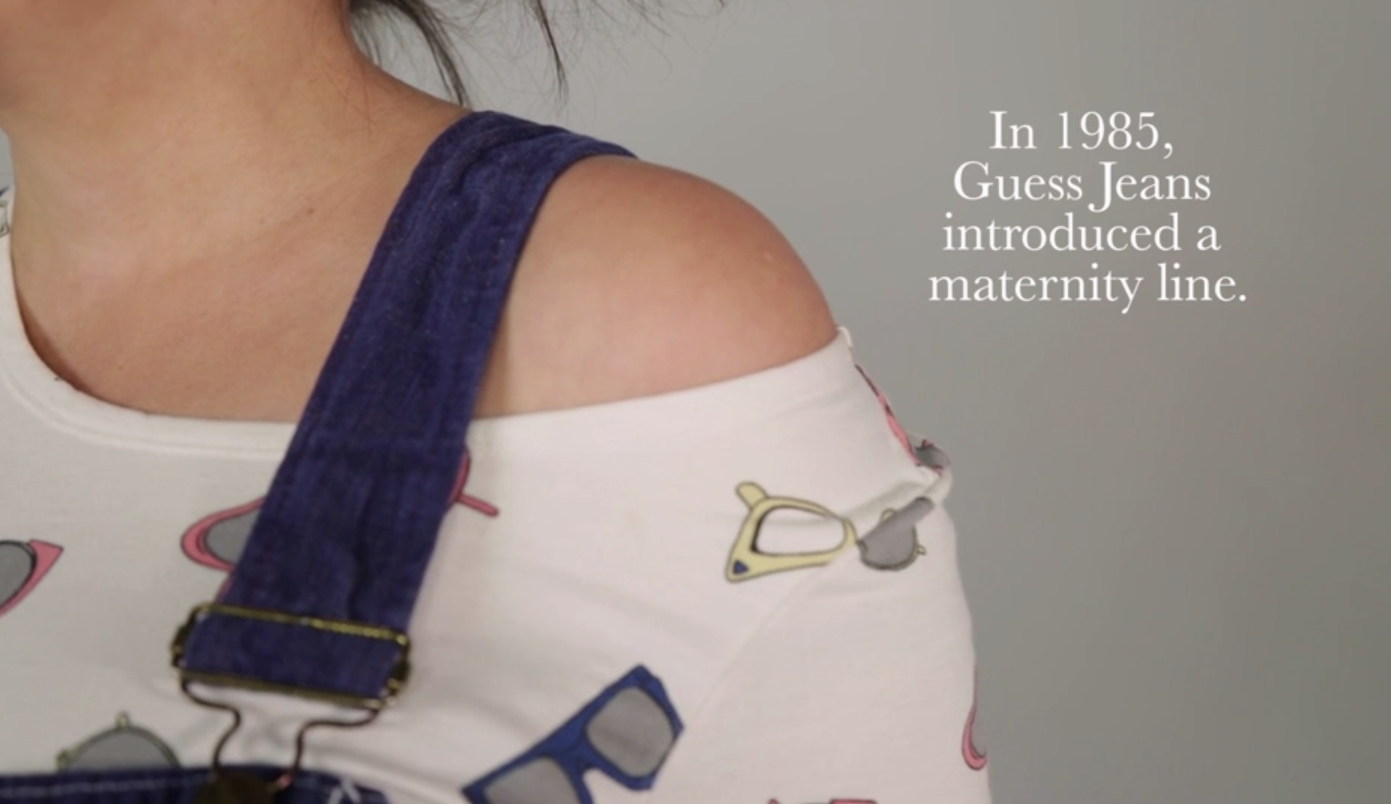 While dresses and skirts/separates were still very popular with pregnant women, there were definitely more options for comfortable, casual wear.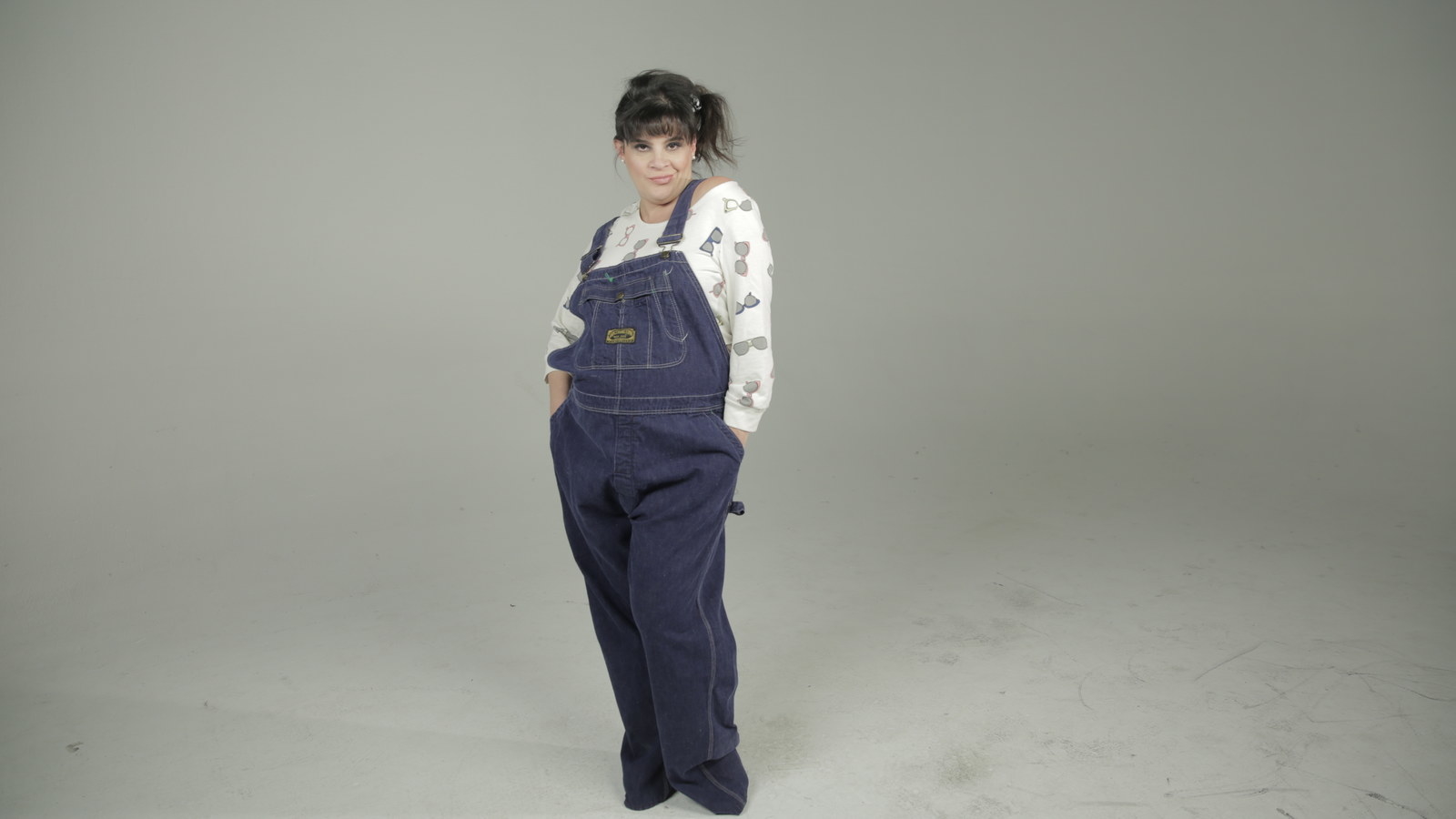 The 1990s were all about that spaghetti-strap, girl power, zig-a-zig-ah! look.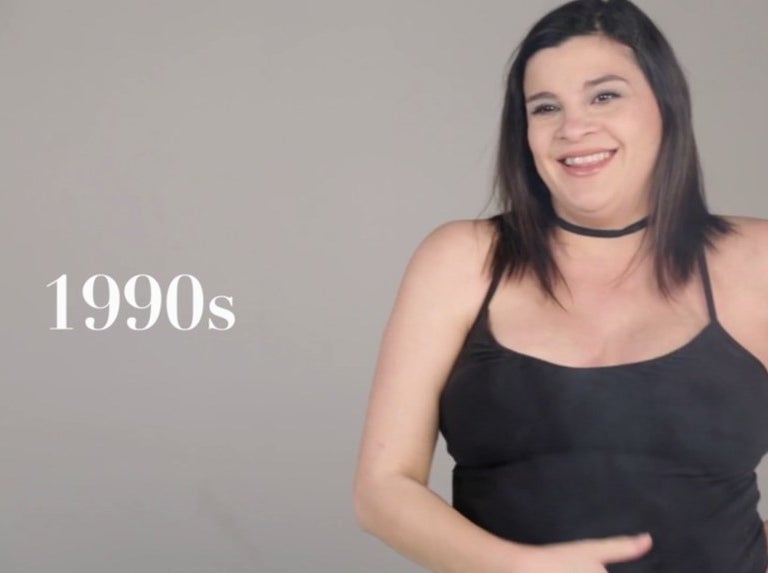 Women were definitely feeling more empowered to proudly show off their changing body shapes.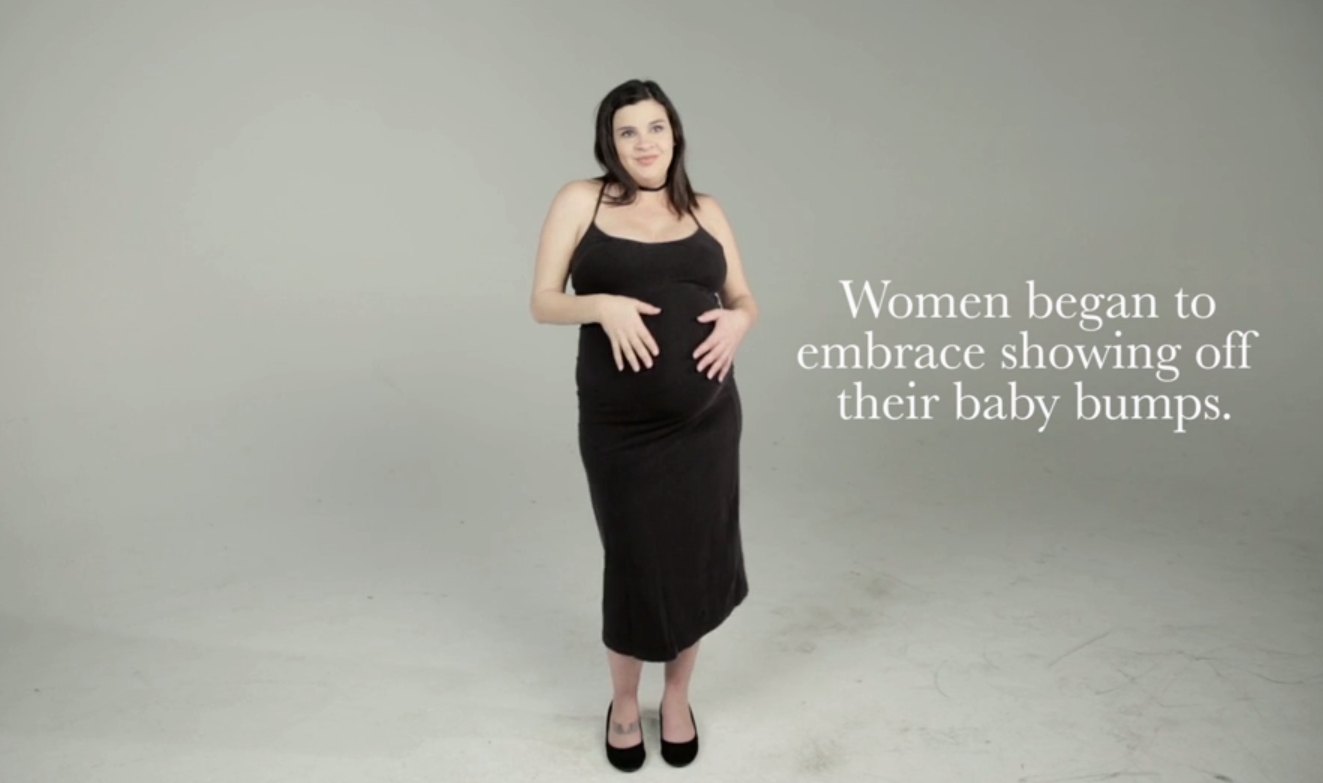 In the early 2000s, women focused less on maternity-specific wear, and took showing off the bump to a new level.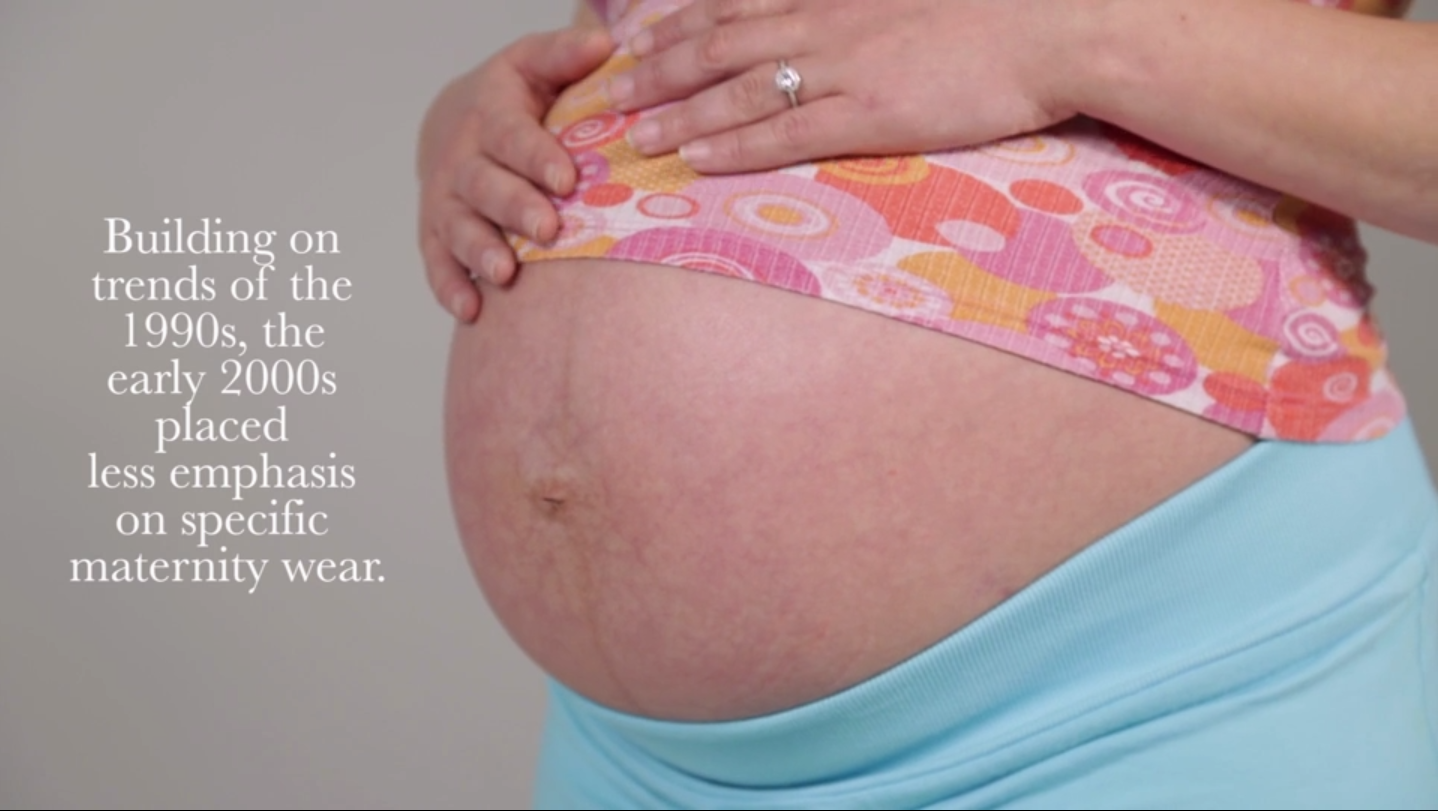 Color, comfort, and style were the order of the day.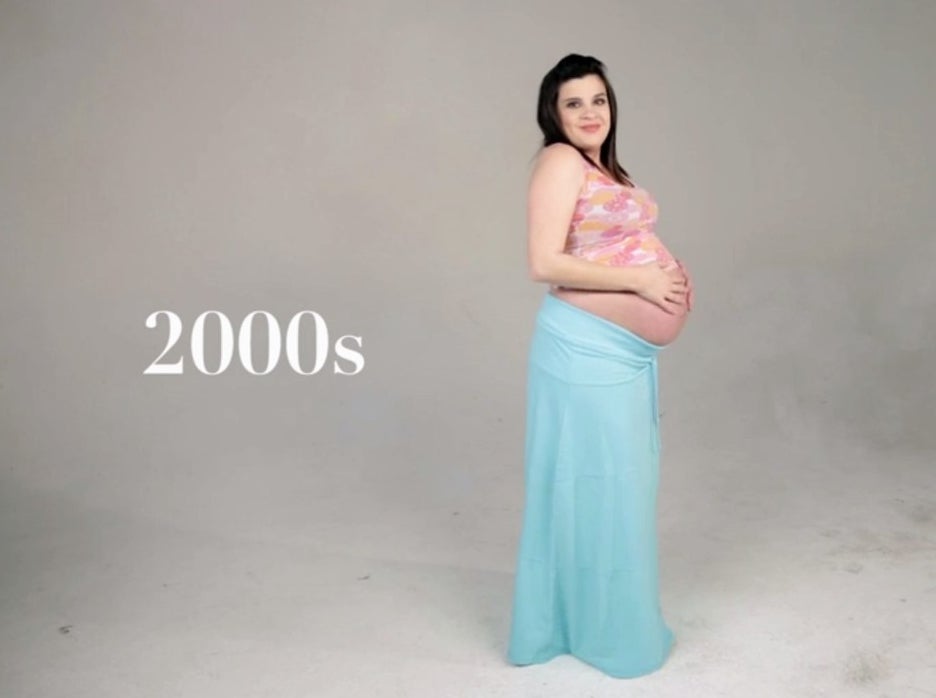 Which brings us to modern-day trends. Mamas-to-be are opting for tight-fitted dresses and stretchy leggings to comfortably hug their bodies and show off those glorious baby bumps!
Looks like there are no comments yet.
Be the first to comment!