Brisbane-based Australian makeup artist Georgina Ryland is incredibly talented in creating beautiful and whimsical body paint murals.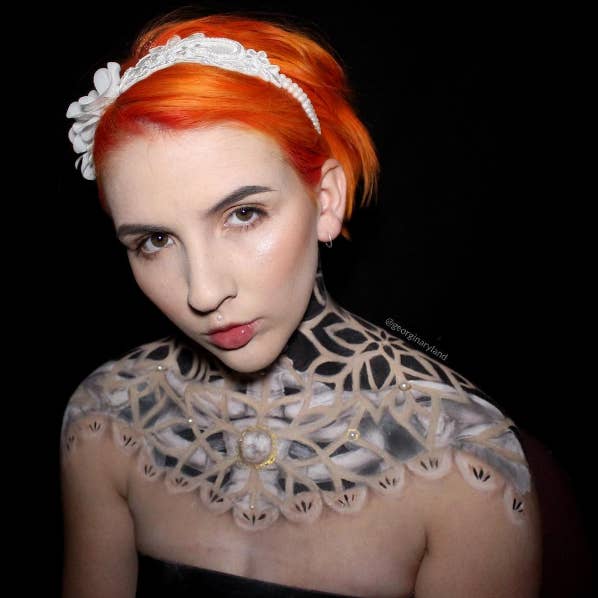 She does stunningly beautiful work.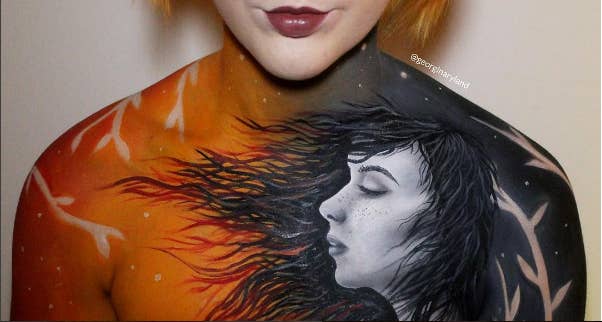 And now, she's created a masterpiece with this incredibly detailed portrait of Hogwarts.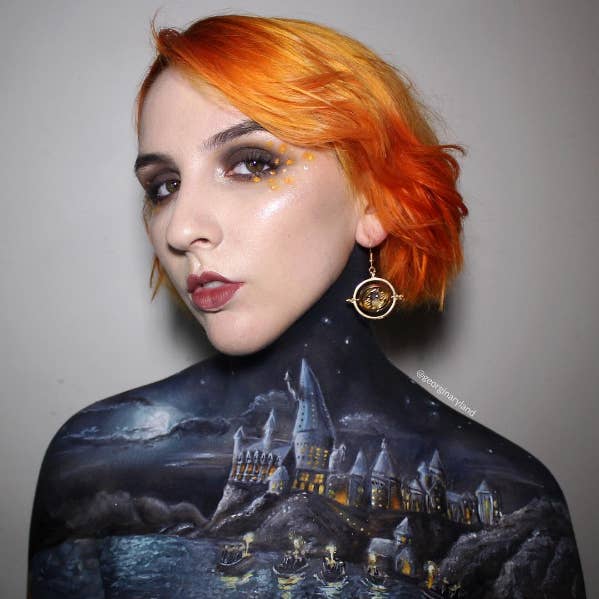 Watch the incredible time lapse of her creating this magnificent piece of art.
For those of us who can't even draw a circle on a piece of paper, this is some straight-up witchcraft.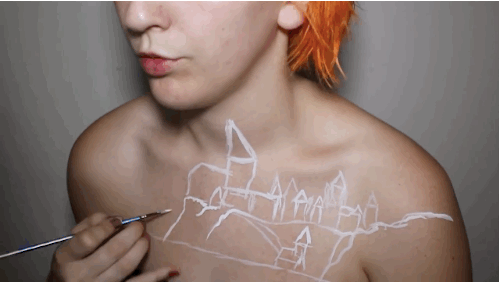 In her YouTube description, Georgina says, "The look is inspired by a scene from Harry Potter and the Philospher's Stone."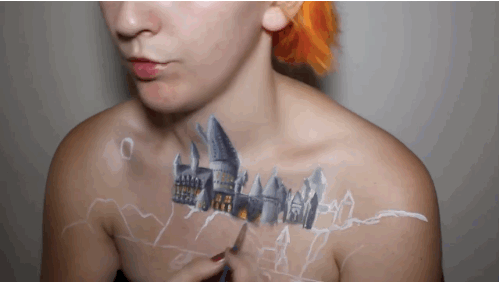 The whole thing is completely mesmerizing.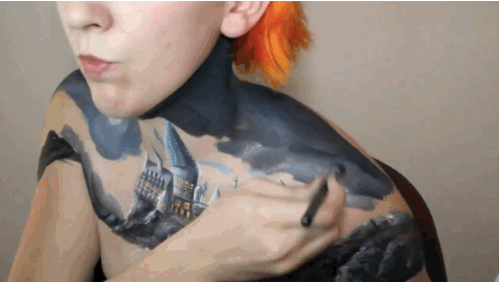 Well done, indeed!