Cammy was born without the ability to walk or speak, but that didn't stop her from dreaming of scoring a goal on the ice with her favorite player, Duncan Keith.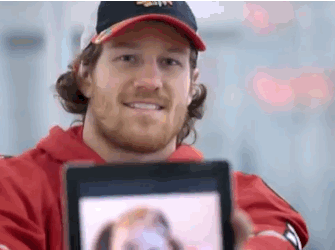 When she was surprised by her idol, Cammy's face lit up!
Duncan made sure his new teammate had the proper equipment before hitting the ice.
Using the computer that helps Cammy communicate, the pair got to know each other, and found they had some things in common.
Game time! Cammy gets strapped to Duncan in a special harness...
And they are off and skating!
She shoots, she scores!!!!!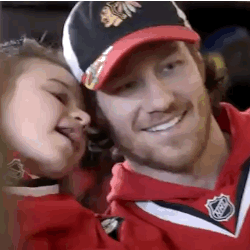 ❤️ ❤️ ❤️ ❤️ ❤️ ❤️ ❤️ ❤️ ❤️ ❤️ ❤️ ❤️ ❤️ ❤️ ❤️ ❤️ ❤️ ❤️ ❤️ ❤️ ❤️ ❤️ ❤️ ❤️ ❤️