At a recent concert, Idina Menzel brought a bunch of kids onto the stage with her. But it was one little boy who basically stole the whole show when he got a chance to sing "Let It Go."
As the music to the hit song from Frozen started to play, Idina asked the lone little boy in the crowd if he even knew what song it was. Um, he sure did.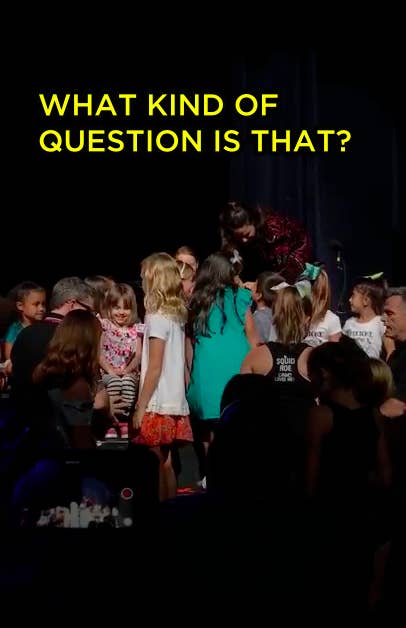 So she explained to the boy, named Luke, that at most of her shows, the boys are not big fans of "Let It Go."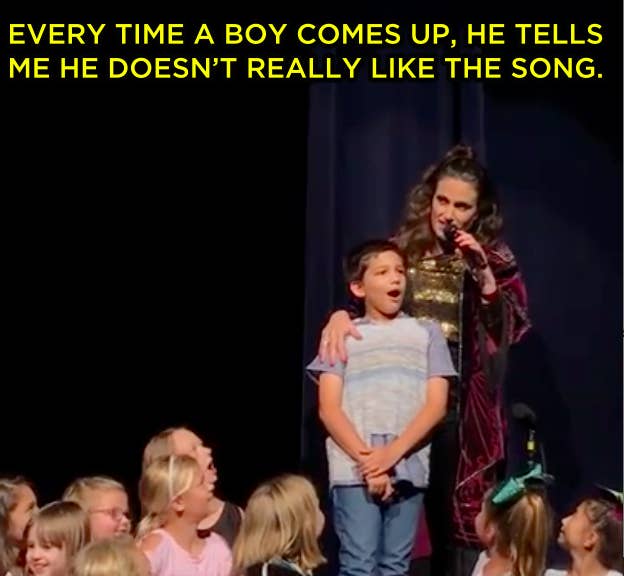 Luke had some ~feelings~ about that.
And then Idina asked him to sing a bit of the chorus, and it was MAGICAL.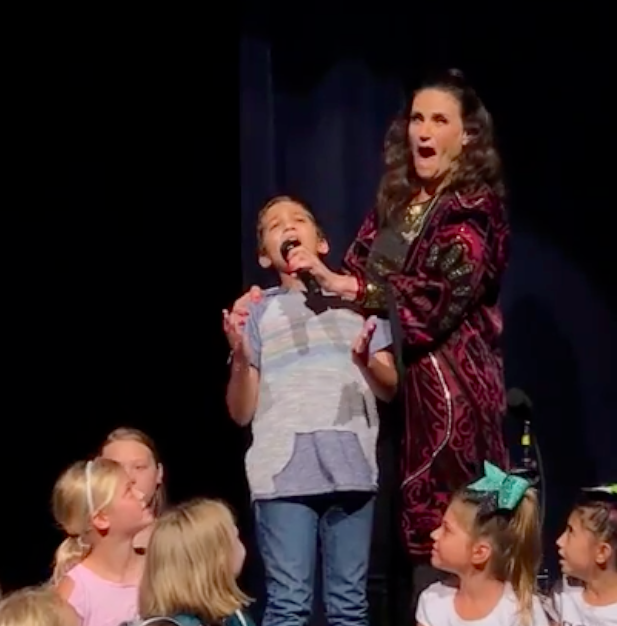 It was so good that Idina made him sing it again, this time demanding silence from the cheering audience, so that they could all hear "the subtleties" of Luke's amazing performance.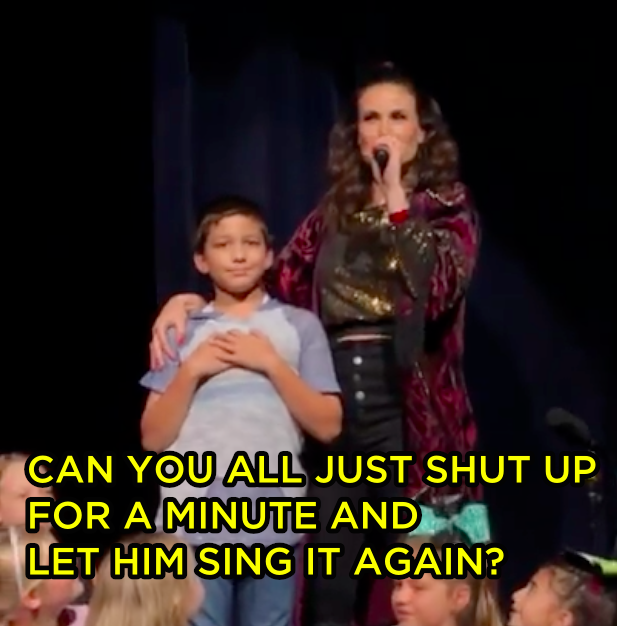 And the second time through was even MORE insane.