It all started with Neil pouring himself a glass of alphabet pasta and drinking it in front of his audience.
He then slurped up a piece of string like, well...spaghetti.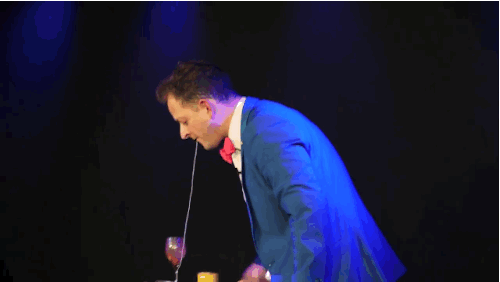 For the audience participation bit, he chose his reluctant girlfriend to join him onstage.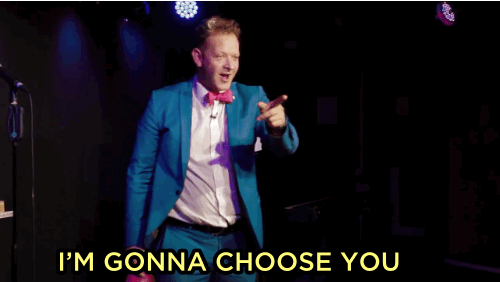 As he started to pull a string of letters out of his mouth, his lovely lady began to read them out loud.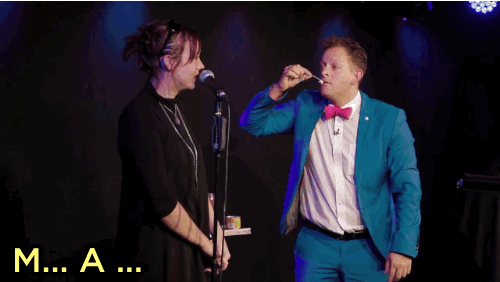 By the letter "R," she started to guess what was happening.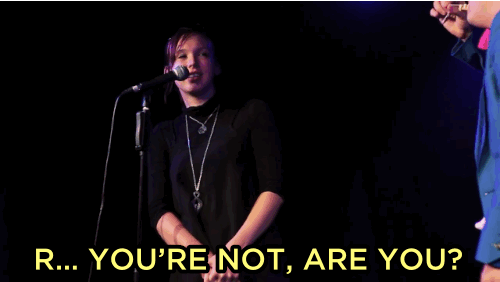 By the time she got to "Y," she was pretty sure ~it~ was happening!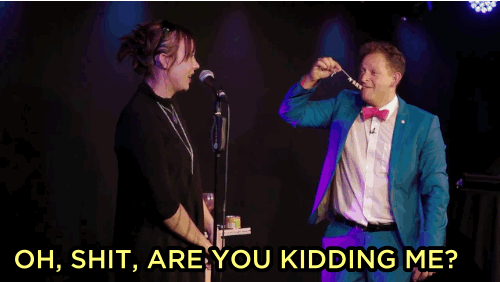 <3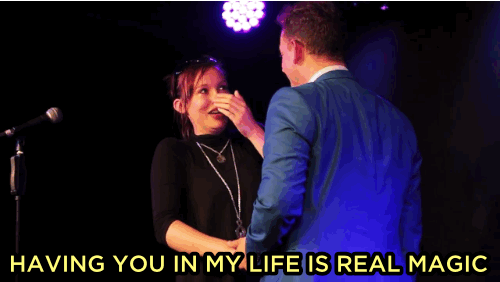 OOOH! FIRE!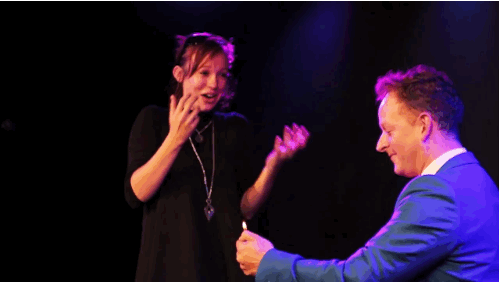 YAY!