James Corden and David Schwimmer had a throw-down rap battle on The Late Late Show's new segment "Drop the Mic," and things got pretty crazy when Rebel Wilson showed up and destroyed them both.
First off, James Corden took a swipe at Schwimmer's past as a '90s icon.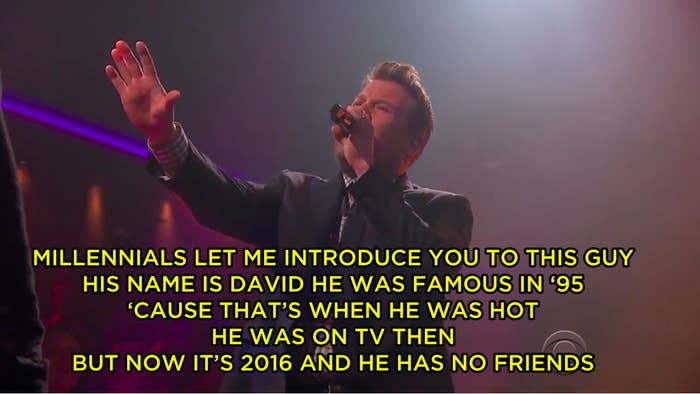 And David Schwimmer came for the British talk show host and his lack of ~icon~ status.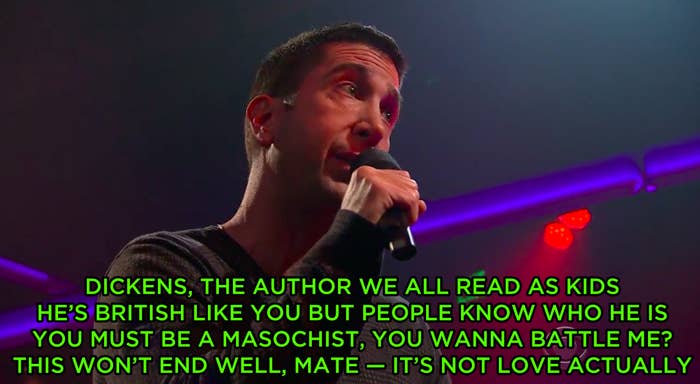 James couldn't drop the Friends bit...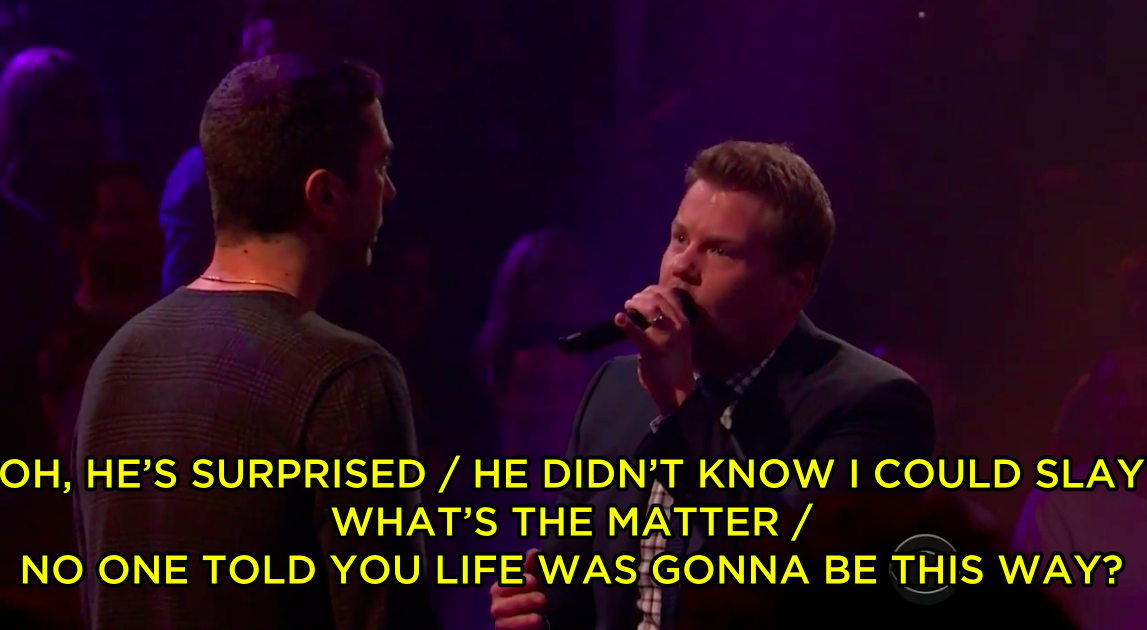 And so Dr. Geller easily played that game with a shout-out to Marcel. 🐵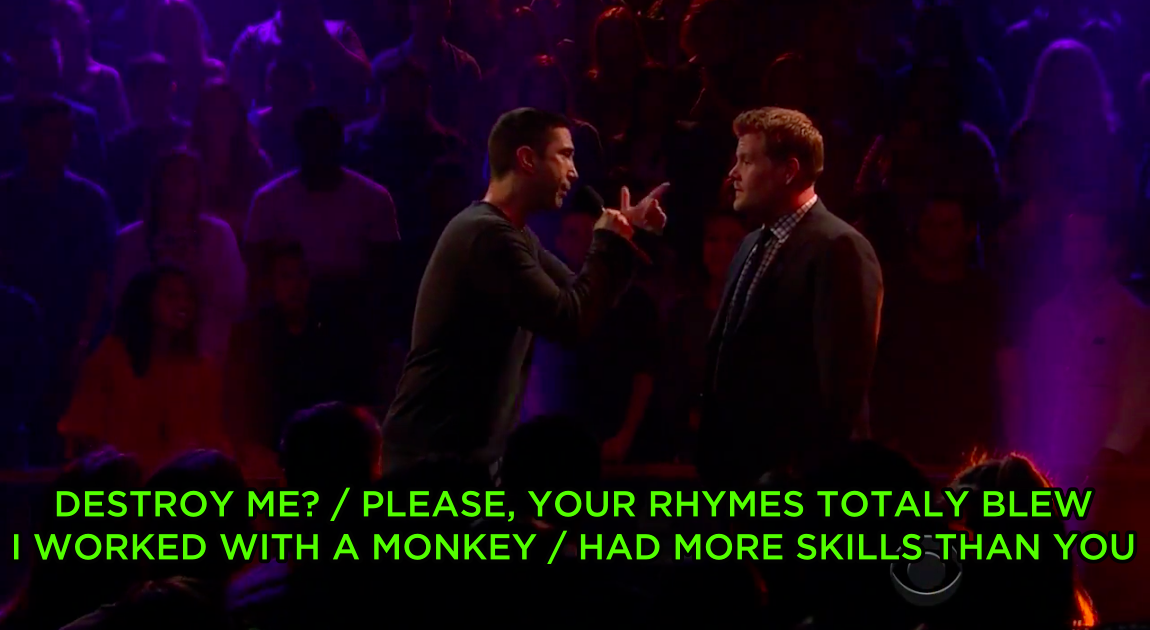 And then Rebel Wilson stepped in...
And she slayed.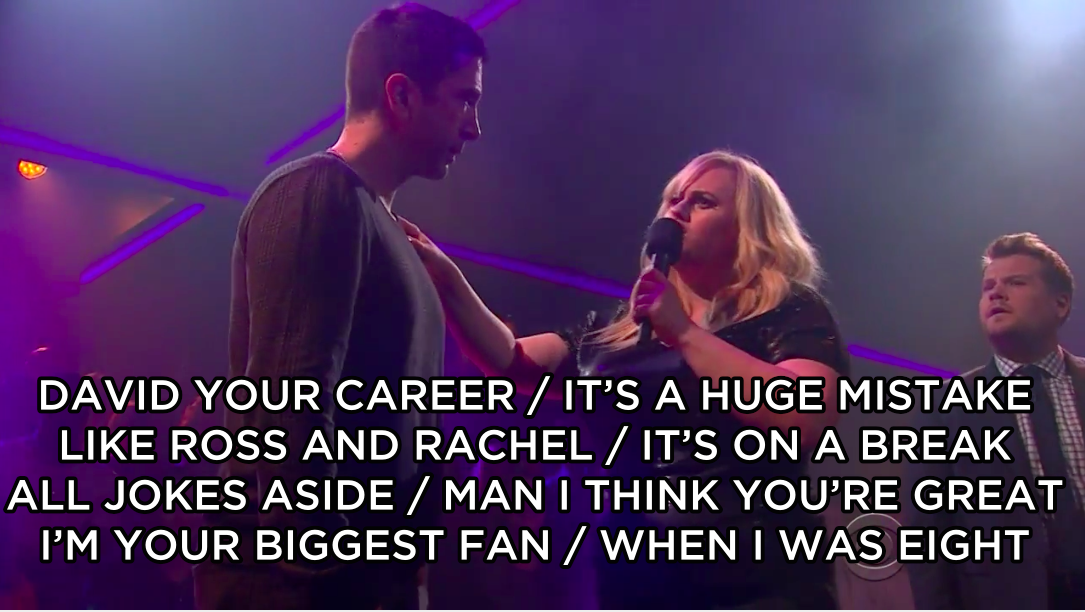 And SLAYED SOME MORE.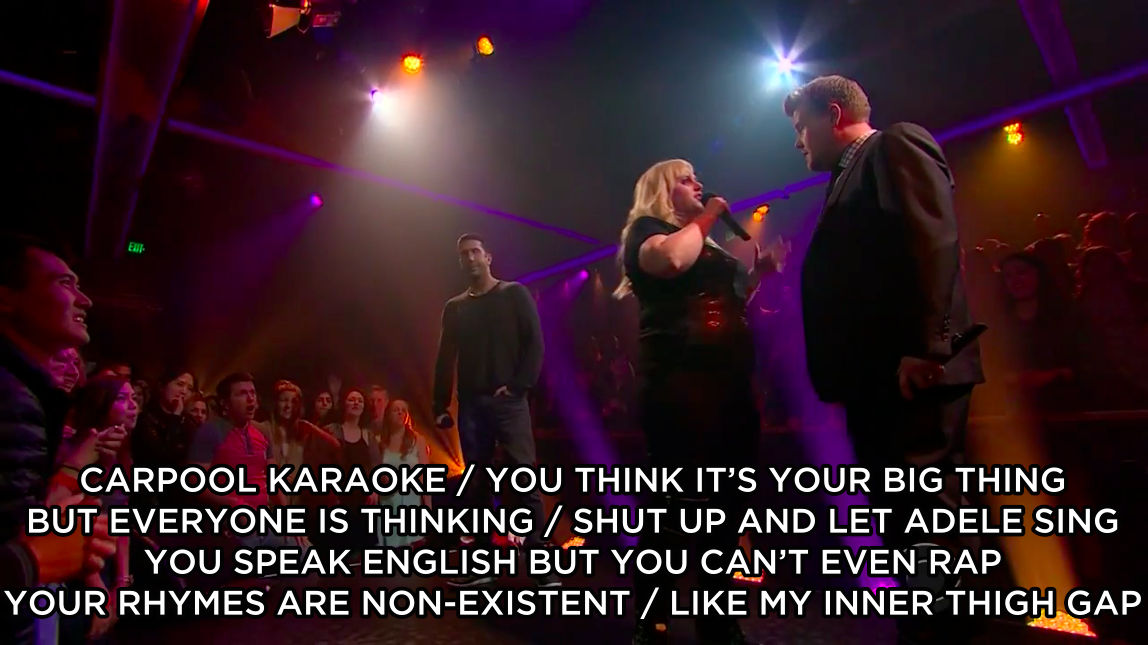 🙌 YAAAASSSSSSSS 🙌