Evan Kaufman of Brooklyn, New York was recently a contestant on the $100,000 Pyramid, where he gave a cringe-worthy clue that would make his most embarrassing moment a very public one.
He acknowledged the fact that the producers warn contestants ahead of time to make sure to read all the clues VERY carefully.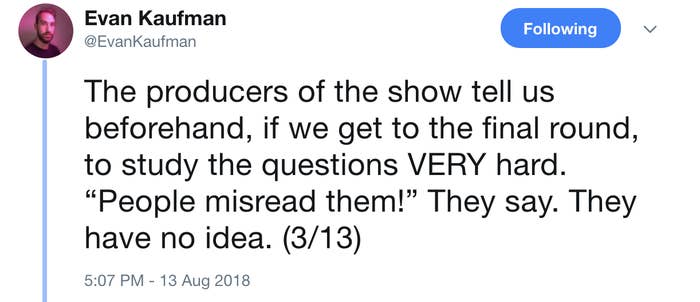 So when he DID make it to the final round, with SNL alum Tim Meadows, he tried to keep that piece of advice in mind.

Here's how the pyramid round works: A square turns around, revealing a category. The contestant has to list things in order to get their celebrity partner to guess the category. Evan's first category? "People Whose Last Name is Obama."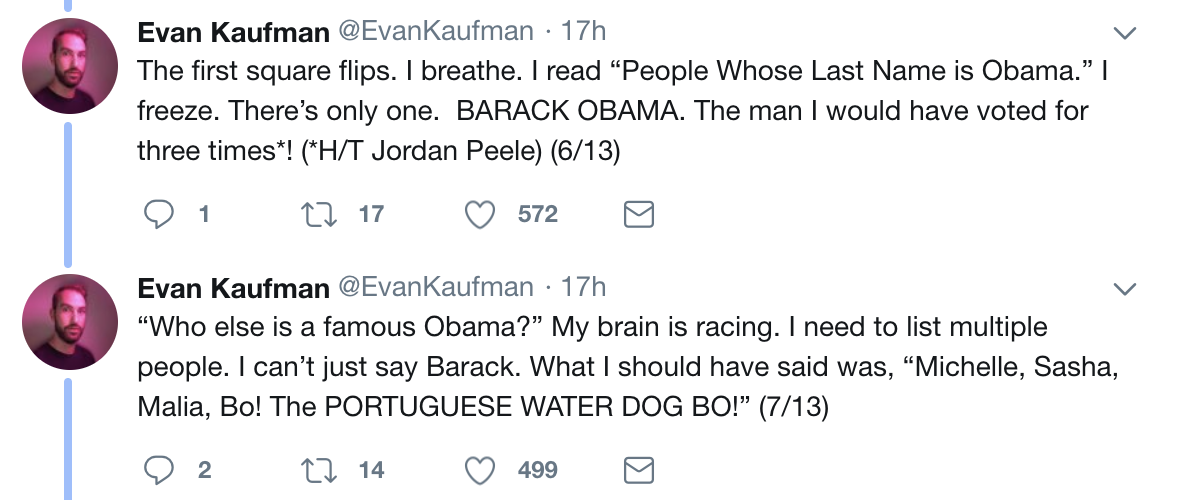 But instead...THIS happened:

Yup. He said, "Bin Laden."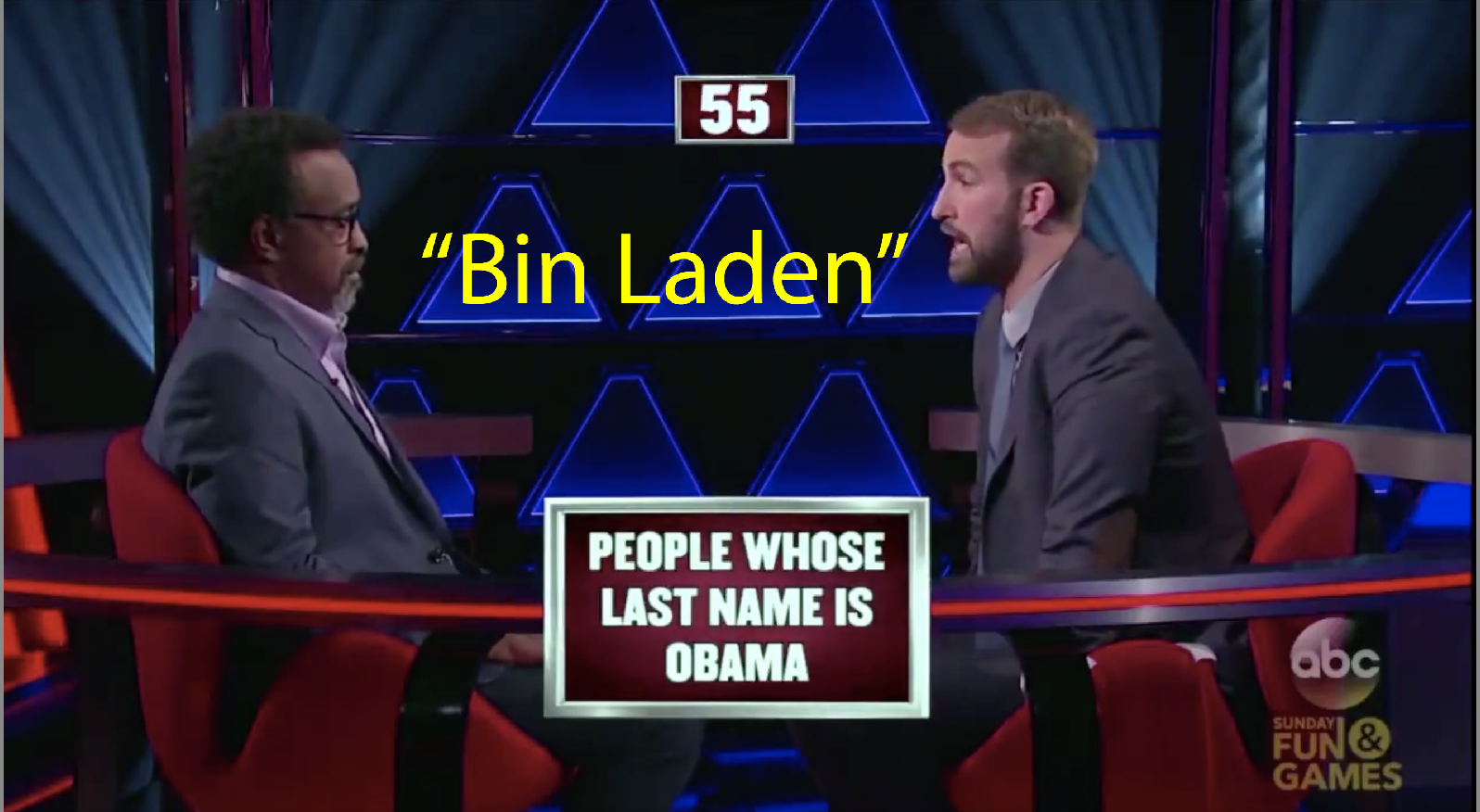 Thankfully, Evan had a great sense of humor about the whole thing.

He went on to expand on what the clip doesn't show — which is him changing course, saying "Barack," and getting Tim to say the correct answer.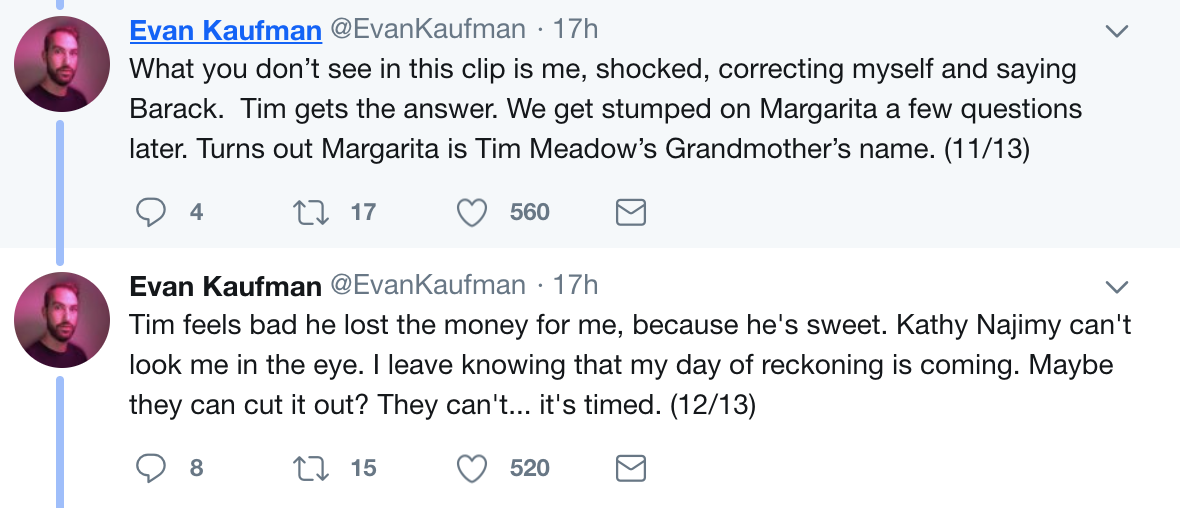 At the end of the day, Evan left with $8500 (not too shabby!) and a legendary story to tell for the rest of his life.
Another former Pyramid contestant offered his solidarity, sharing that he left with nothing after botching a category that should have hit close to home.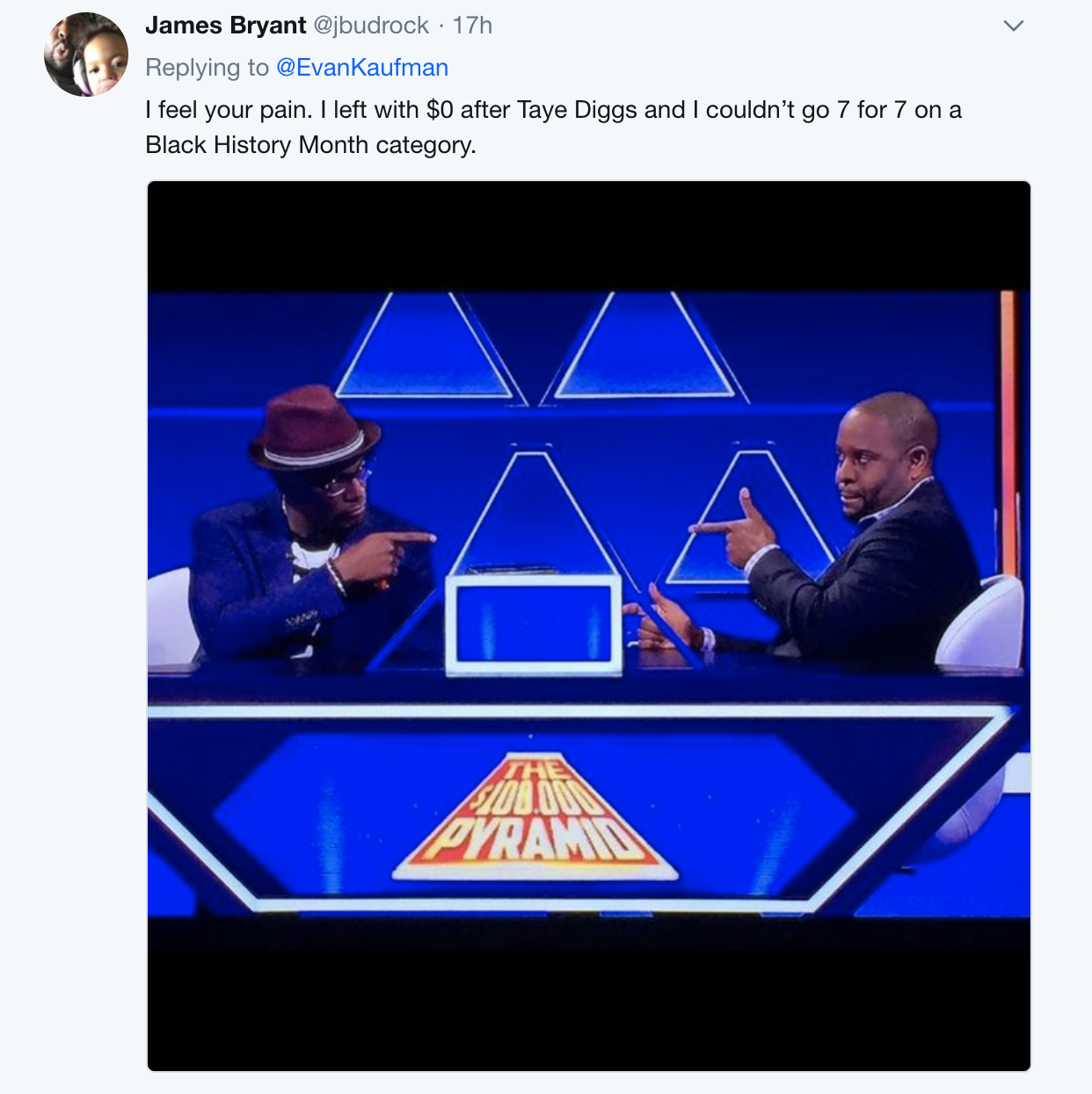 Even Patton Oswalt tweeted out a message of support.

I mean, it could have happened to anyone, right?
BuzzFeed reached out to Evan Kaufman, who declined to comment further.