Mindy Kaling's Friends Threw The New Mom A "You've Got Mail" Party Because Friendship Is Real
The cover of Time, the Ocean's 8 trailer, the birth of her daughter, and now this?
If you know anything about Mindy Kaling, it's that she is a huge Nora Ephron fan.
And her favorite Nora Ephron romantic comedy is You've Got Mail.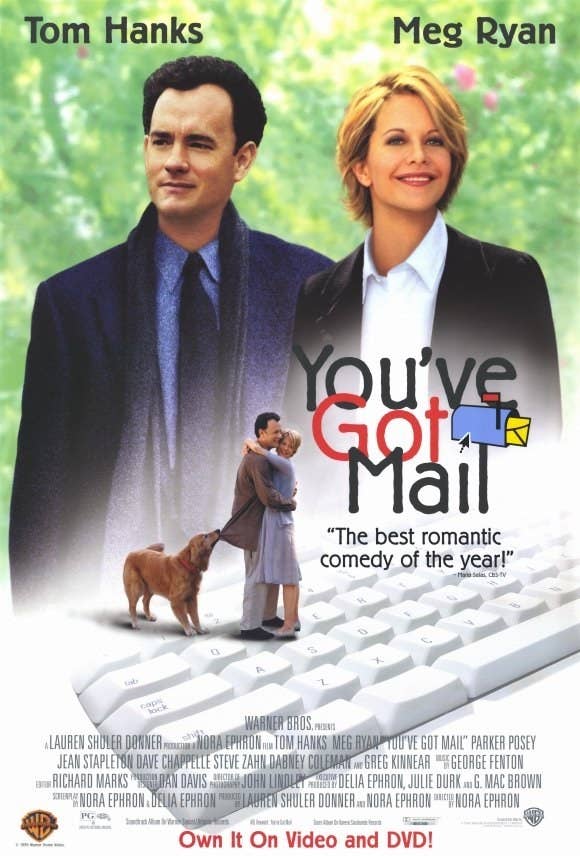 In 2010, she explained her love of the movie to Vulture:
Some friends of mine think it's the worst movie ever. They hate it. I don't get it. People love Sleepless in Seattle — they put it on the same level as When Harry Met Sally. But I love You You've Got Mail. I think people forget about the great ensemble cast: Greg Kinnear and Parker Posey are in fairly tiny roles and are such heavyweights. Dave Chappelle has, like, six lines. But, for me, the secret weapon is Meg Ryan's fashion. She plays the owner of a bookstore, but dresses like a female comedy writer. Nothing is very fitted, everything is four sizes too big. It's Diane Keaton slouchy clothing on a really pretty girl who went to Sarah Lawrence — MFA fashion.
Now you may also have heard that she gave birth to a baby girl, Katherine Swati Kaling, a week ago.
So it was a pretty heartfelt tribute when Kaling's friends threw her a You've Got Mail-inspired party, since she was obviously too busy having the best week ever to throw her annual party.
What an amazing way to cap off a pretty incredible year!