In case you haven't heard, Lin-Manuel Miranda is the Tony Award-winning genius behind Broadway's In the Heights and Hamilton.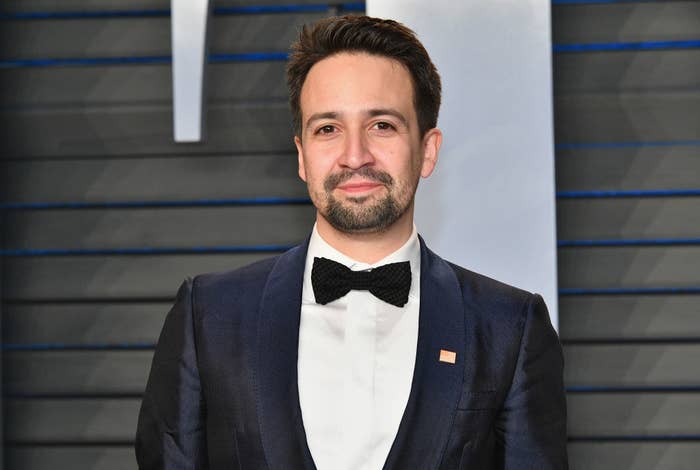 Along with his wife, Vanessa Nadal, he is also the proud father of 3-year-old Sebastian...
...and the newest addition to their family, baby Francisco, who was born earlier this year.
He's clearly loving fatherhood. I mean, look at this adorable Lion King-inspired picture of him and his sweet little babe!
And now he's taken a break from being a creative musical genius to share this hilariously clever dad hack.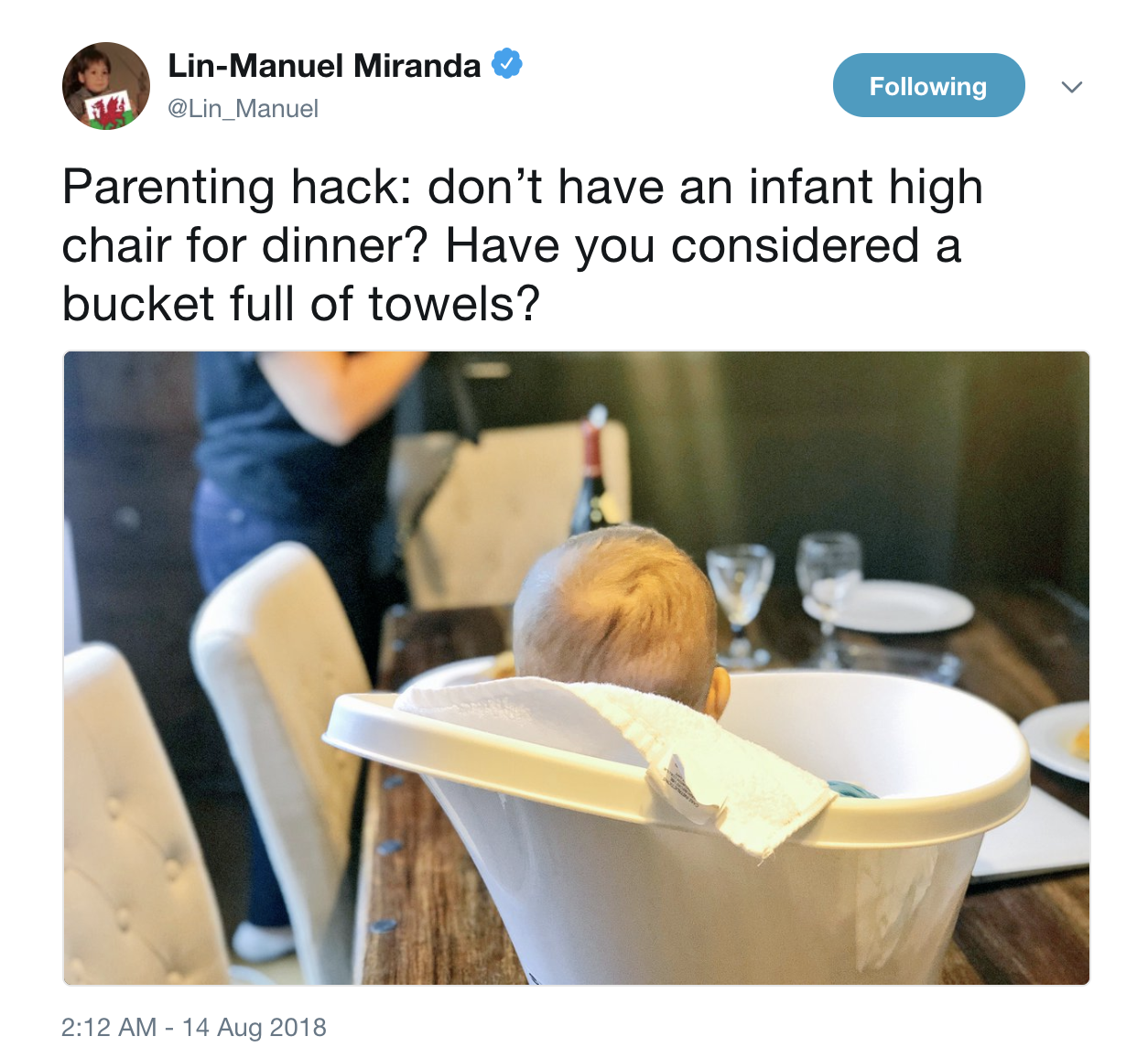 And it is SO relatable.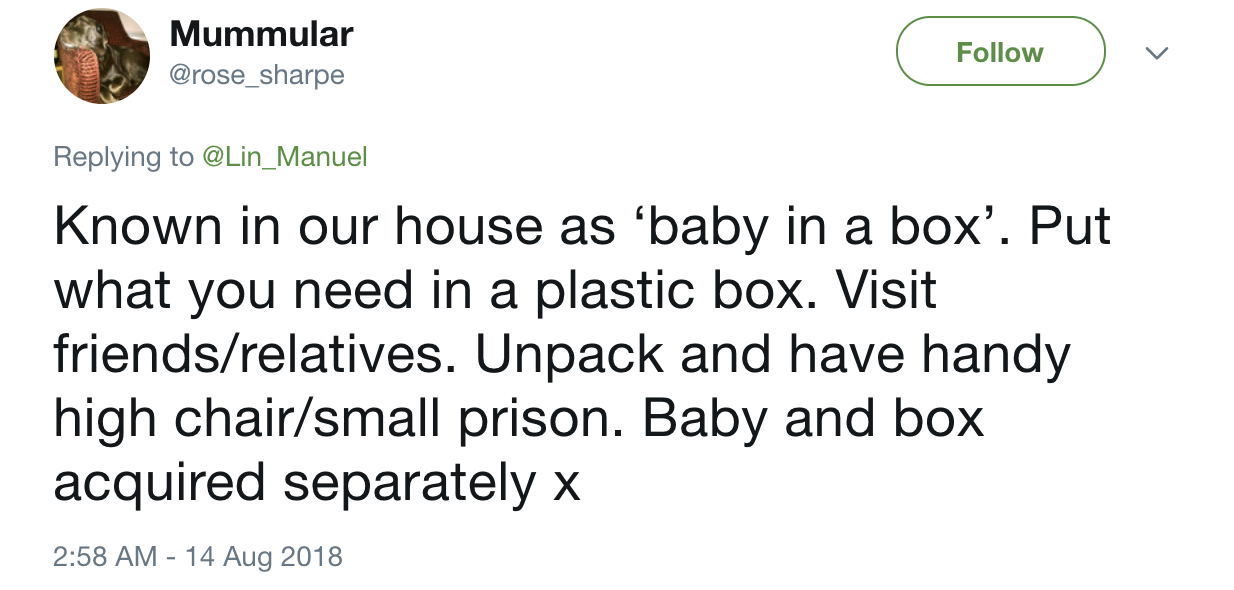 And just in case you need further proof that the Mirandas are winning at parenting, just listen to this insanely cute audio recording of young Sebastian talking about all the things he wants to be.
Emmy, Grammy, Tony, Pulitzer...if there was an award for being an awesome dad, we bet he'd win that one, too.