In case you have a hard time keeping all of the Kardashian/Jenner siblings and their adorable children straight, this is Kylie Jenner and her baby girl, Stormi.
Kylie recently shared this adorable video of a mommy-daughter snuggle session on Snapchat. In the video, you can see that Stormi's ears are pierced.
It didn't take long before people started to share their STRONG opinions on the idea of baby ear piercing.
While some wanted to cut Kylie a break, claiming she was only being criticized because of who she is...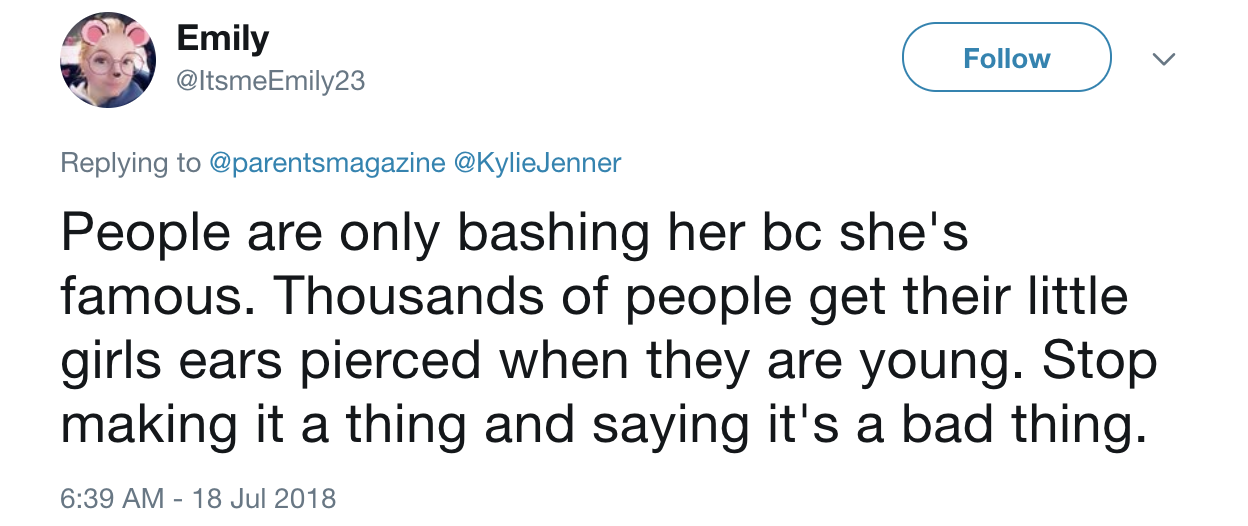 ...others stood behind their criticism, even going so far as calling the new mom "trash."

One Twitter user called it "vanity at the baby's expense."

It wasn't all backlash, though. A lot of people found Kylie's decision to be extremely relatable.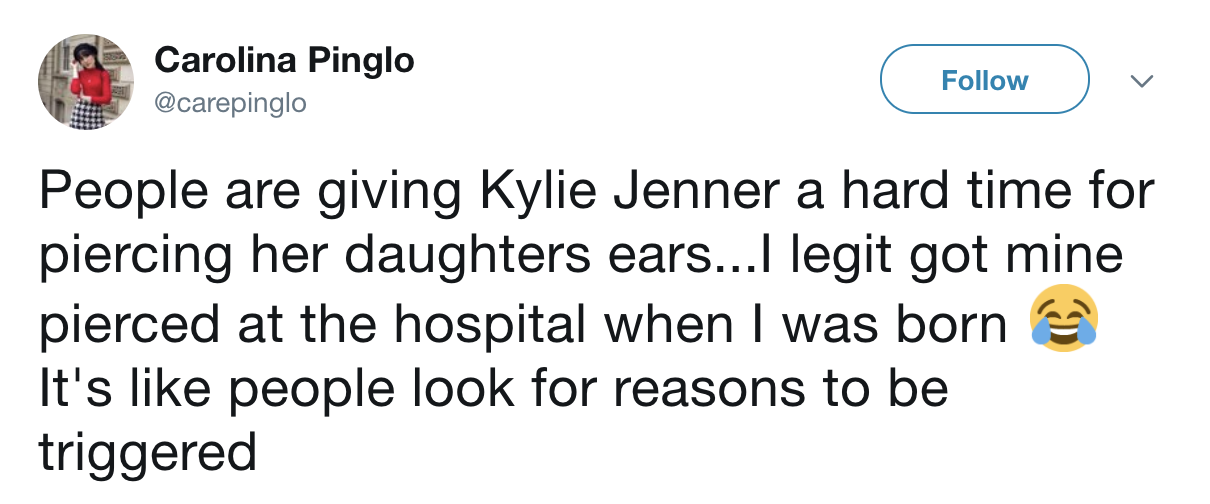 Medical professionals also pointed out that the process can be done in a safe and sterile way.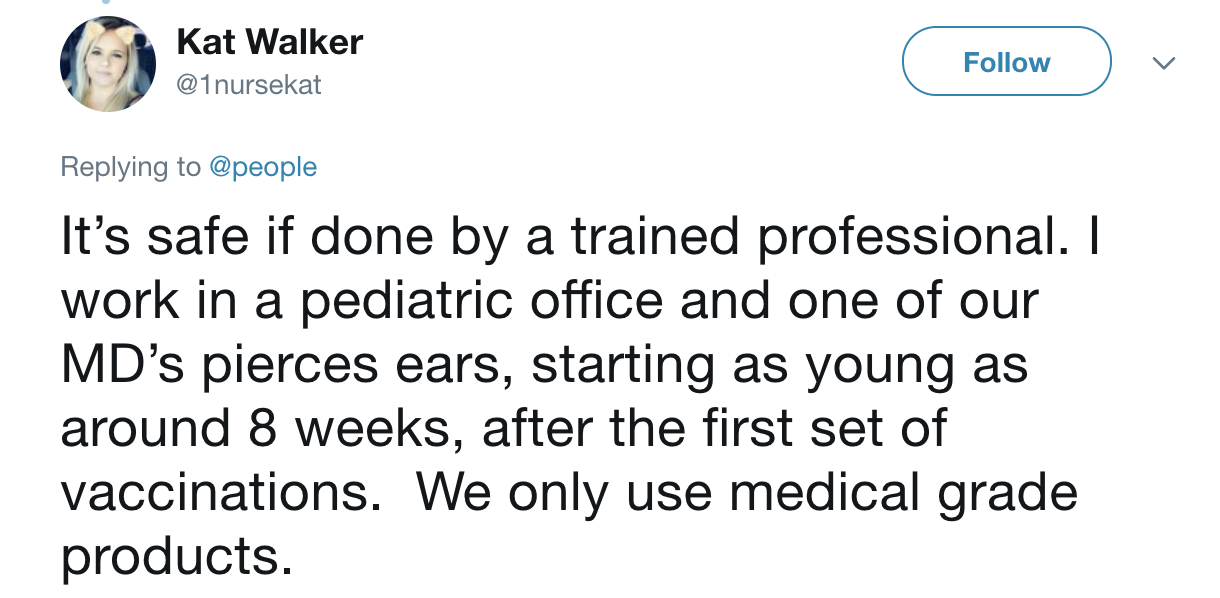 And many others recognized the act as a cultural tradition.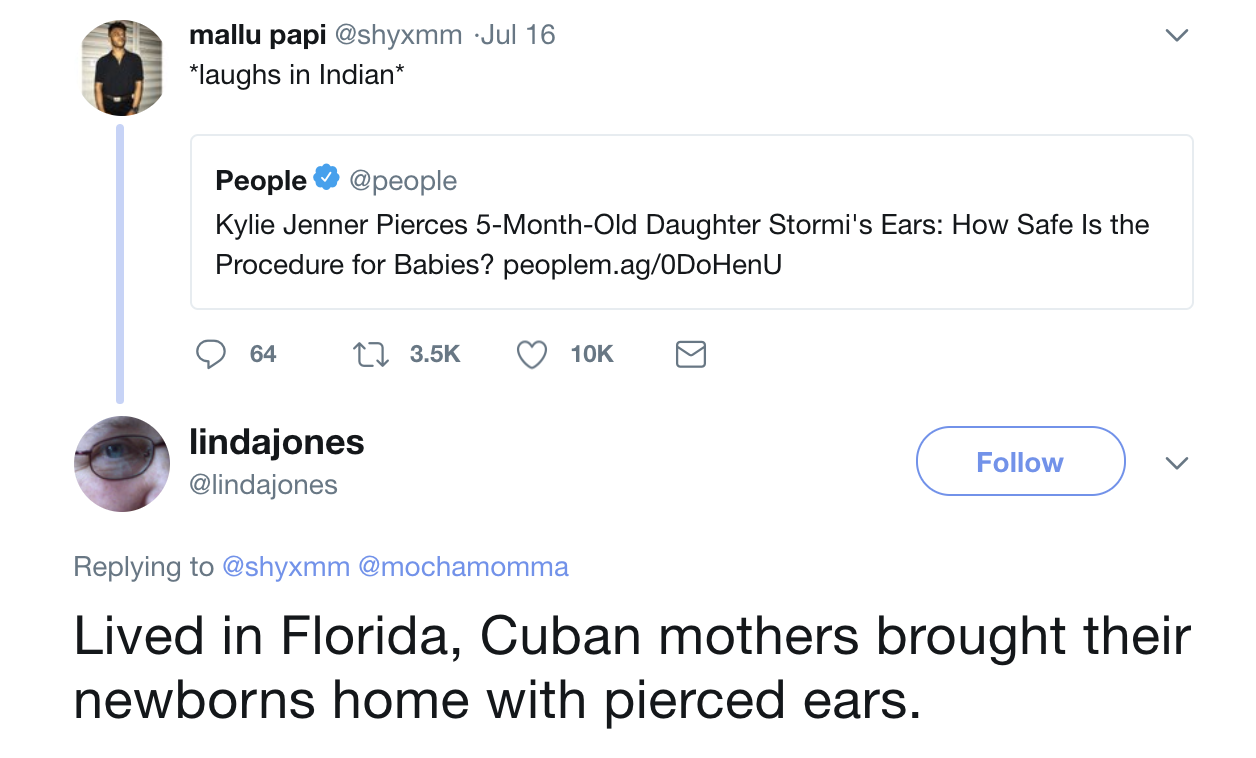 For some, the idea of body modification is just plain wrong, regardless of any social or cultural relevance.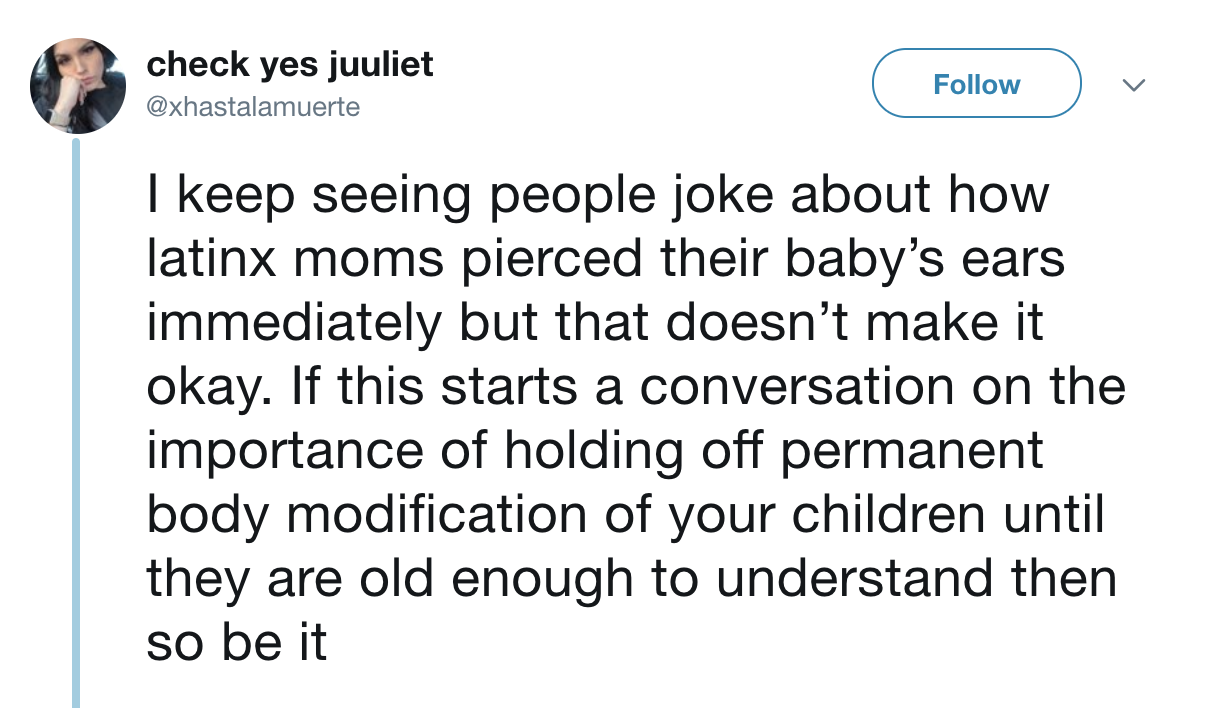 What do you think?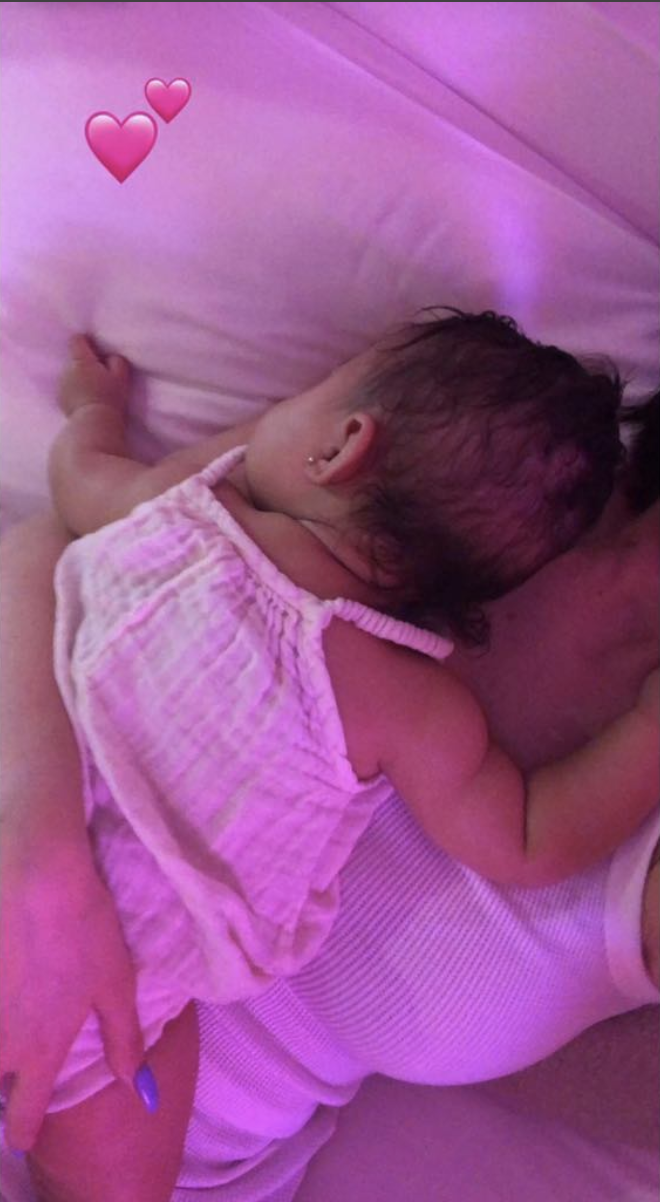 Did you have your ears pierced as a baby? Are you for/against it? Let us know in the comments below!