Kathy Griffin Shaved Her Head In Solidarity With Her Sister's Cancer Struggle And I Need A Hug
Who's cutting these damn onions in here?
Photos of comedian Kathy Griffin with a newly-shaved head appeared on social media on Monday.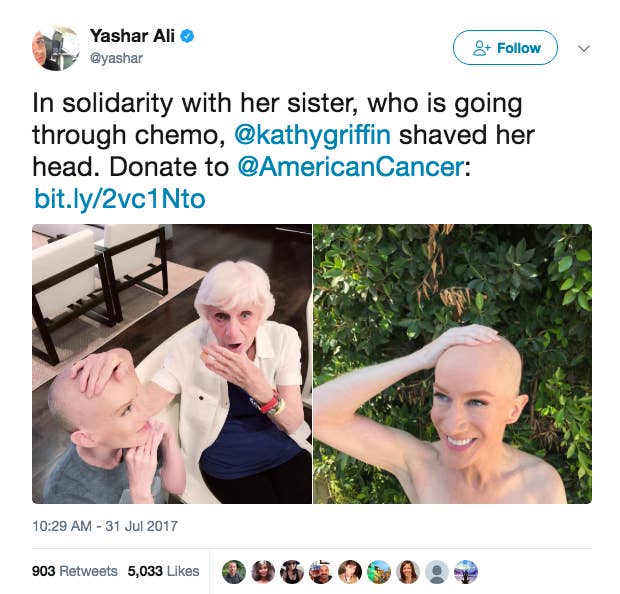 Her mom, Maggie seemed to have confirmed the act with a loving tweet about what a "wonderful human being" Kathy is.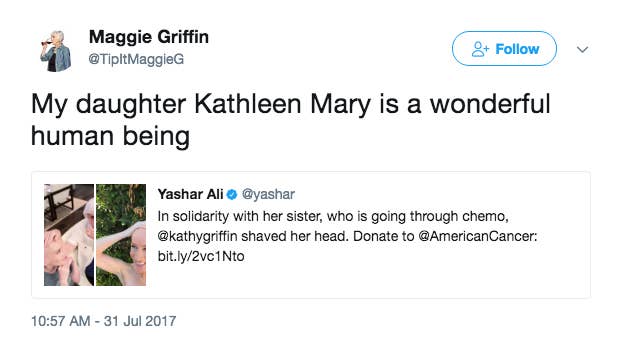 Sadly, this is not the first time this family has dealt with a cancer diagnosis. In early 2014, Kathy's brother Gary died from esophageal cancer.
Sending so much love to Kathy and the whole Griffin family!