When she was 16, Jenna started her fast-food career taking customer orders.
That is, until the day she found out that there was more money to be made as a fry cook.
When Jenna told her manager she wanted to train as a fry cook, he told her "Girls have to stay up front to greet the customers with a smile." But yeah, Jenna wasn't about to settle for that sexist bull.
So she got her wish! But after about three weeks standing over a deep fryer for nine-hour shifts, she realized it wasn't all she dreamed it would be.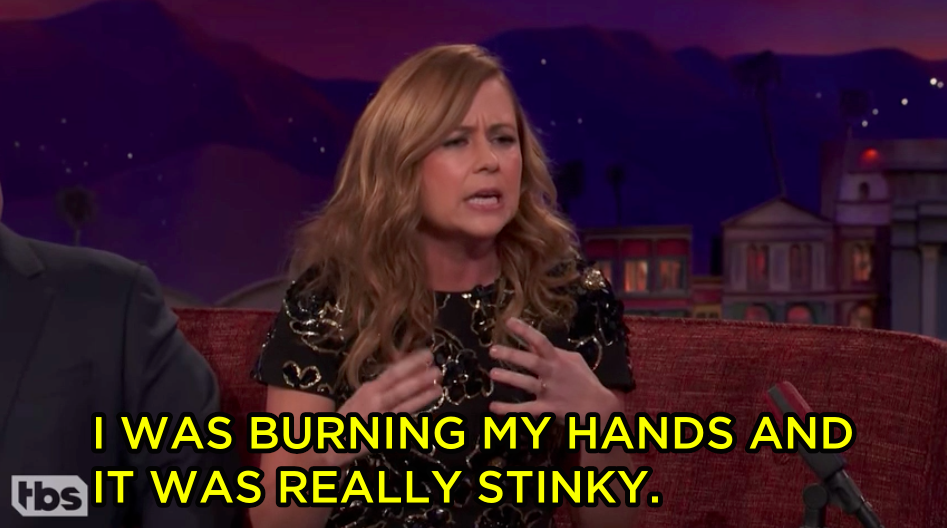 So she decided to head back to the front lines. BECAUSE THAT'S HER CHOICE.
Regardless of her decision to leave the fry cook life, Jenna is still proud to have broken down that gender barrier.
Not bad for a 16 year old!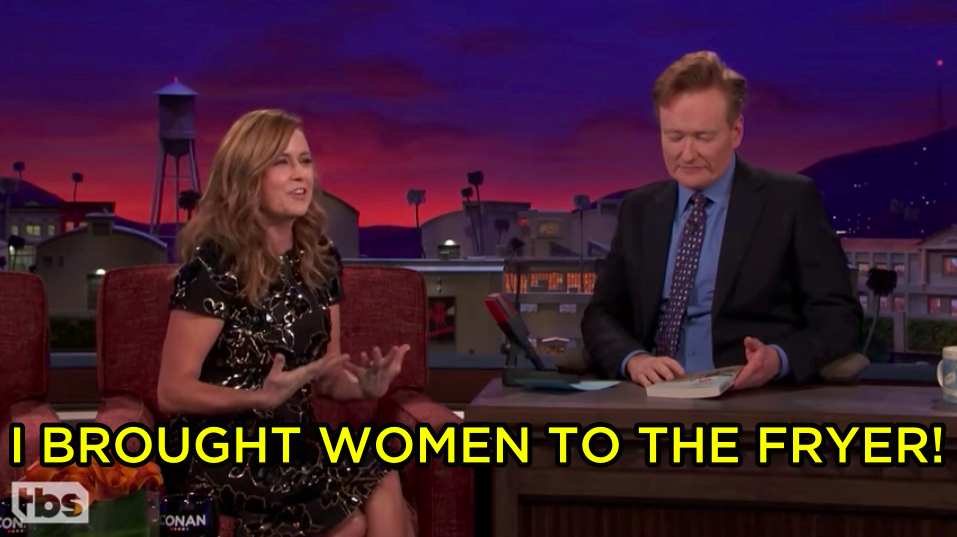 Jenna Fischer: Groundbreaking pioneer for gender equality in the workplace.