It all starts out with a young woman excited to share some news with her closest friends.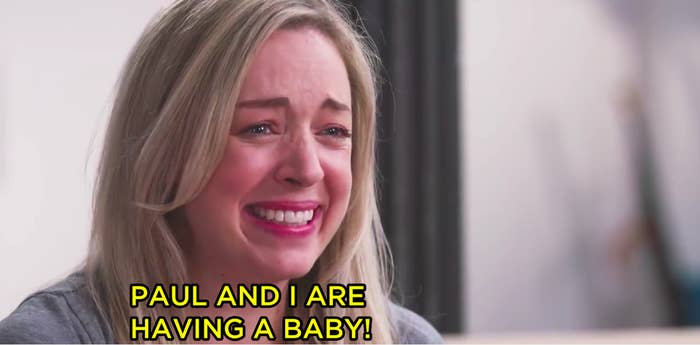 It definitely warrants some warm congratulations.
But we all know there is always someone ready to steal that thunder...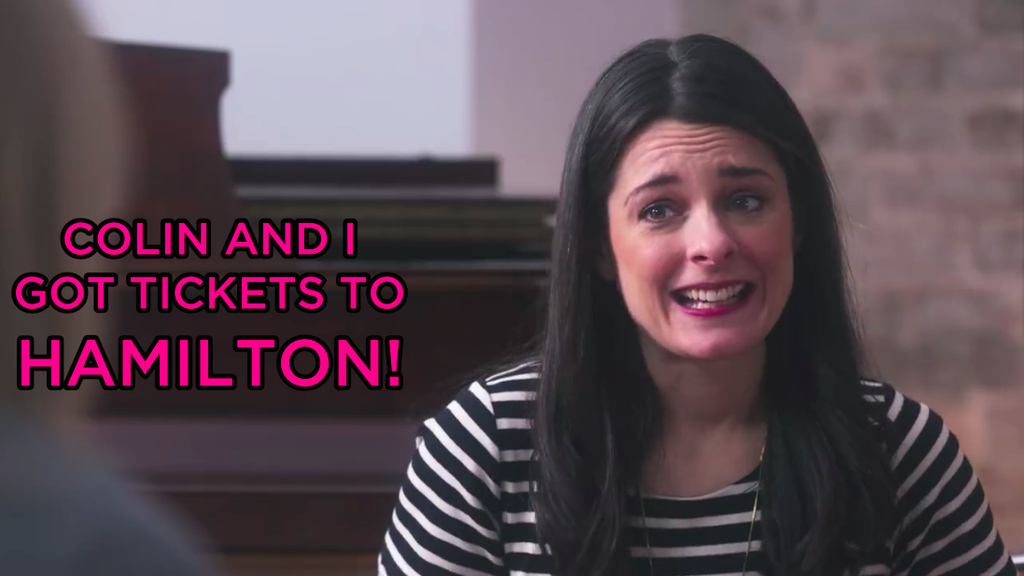 ...and scoring Hamilton tickets pretty much tops everything RN.
Mommy-to-be is really trying to get that enthusiastic response over here.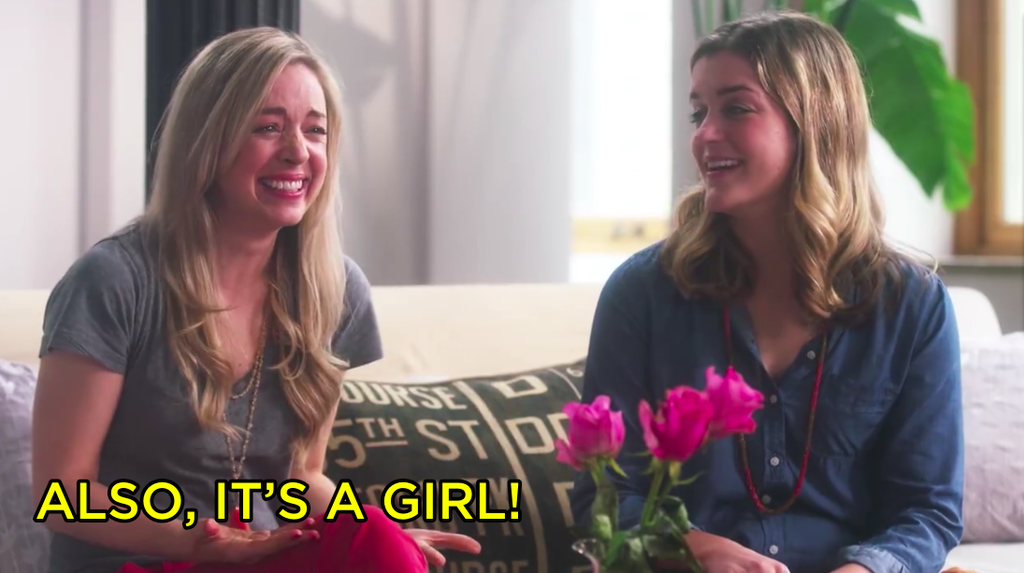 Finally her friend breaks it down in simple terms.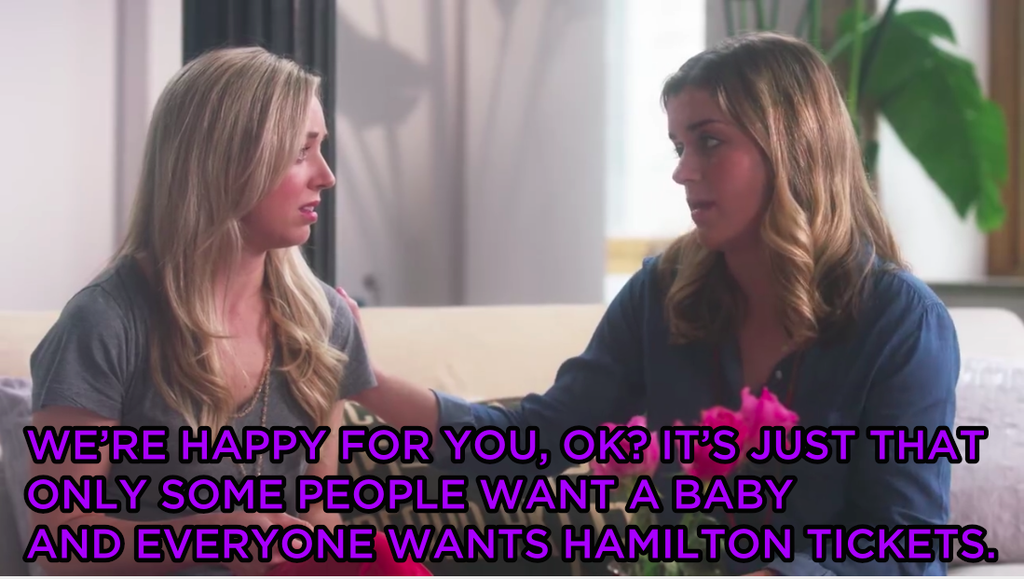 ...Especially when those tickets are ORCHESTRA SEATS.