1.
Use empty baby wipe containers and pencil cases to easily store snacks for long car rides.
"Use a baby wipe container for each kid with an ice pack in the bottom to store cut fruit and cheese in Ziploc bags that they can easily open. You can also use a plastic pencil case for each kid to store dry snacks in Ziploc bags all within reach. Keep them busy with a binder filled with coloring sheets inside sheet protectors and a set of dry erase markers."
2.
Use a frisbee as a travel plate.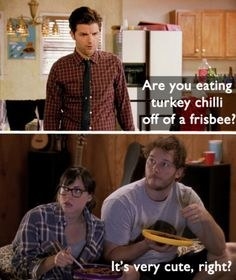 3.
Keep them occupied with aluminum foil. Seriously.
"Aluminum foil. Seriously. $3 at the dollar store and my kid was occupied from Chicago to Nashville. There was art, sculptures, lots of balls in various sizes, and the cardboard tube was used as a sword, and to point and poke at everything he could."
4.
Wrap up surprise toys and snacks to open periodically.
5.
Create personalized road maps to follow your trip.
"When they were younger, I printed a map of the trip, with our route outlined, and marked stars on each of the major stops or major cities, and laminated them. They could follow the GPS and road signs and see how far along we were and check off how far we had come."
6.
Triangle crayons won't roll away.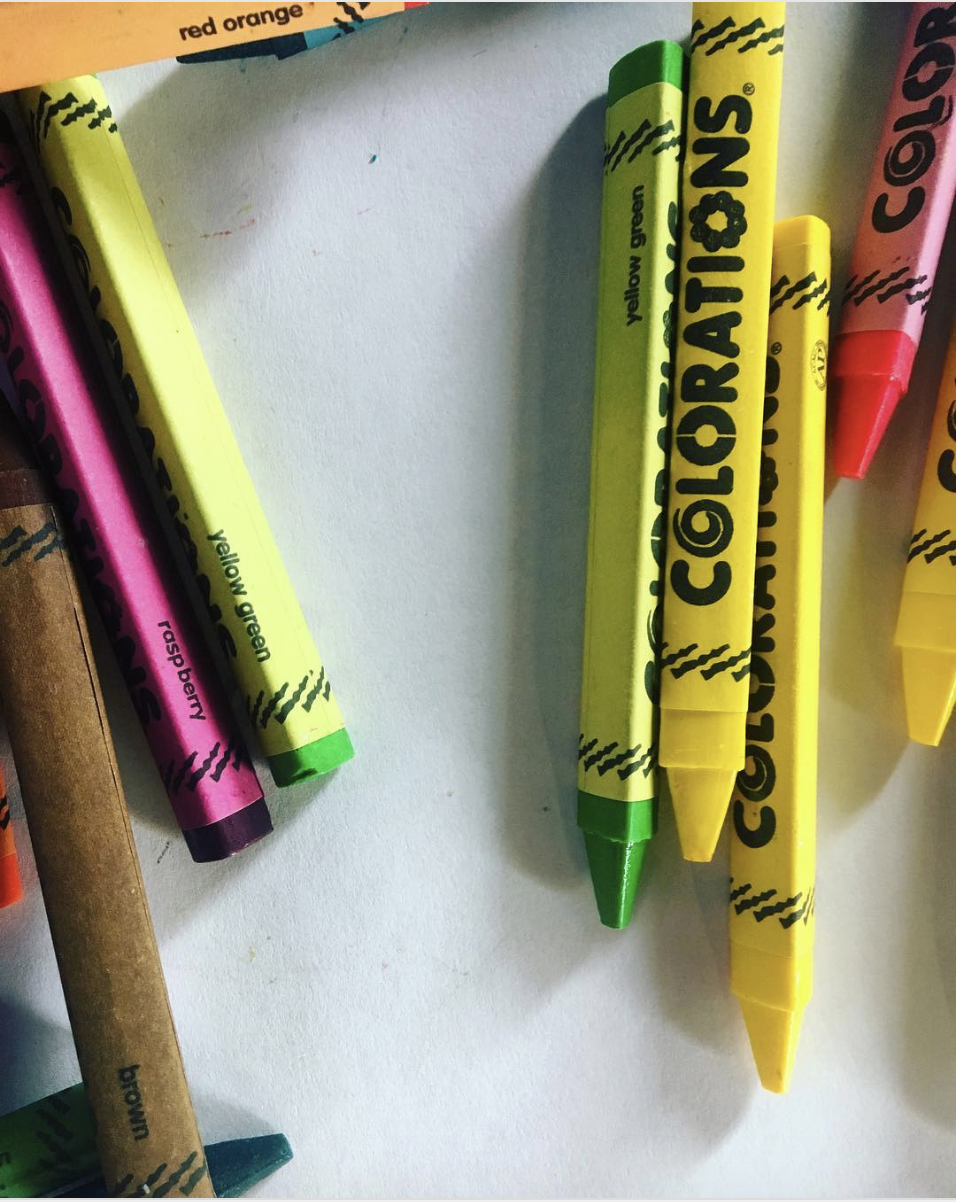 7.
Layer hotel towels in the crib for a sick kid/baby.
If your kid is vomiting, put down layers of hotel towels in the crib. Peel up a layer after each episode."
8.
Play a clever game that costs them quarters for misbehaving.
9.
Use bungee cords to hang toys in the car and baking trays as play surfaces.
"My husband and I have three kids. We drive instead of flying. I take a bungee cord and attach them to the handles in back. That way I can hang toys, or whatever off it. Window clings are fun too. Baking trays are great for magnets and as a great backing for coloring pages."
10.
Use a pool noodle to separate kids in a hotel bed.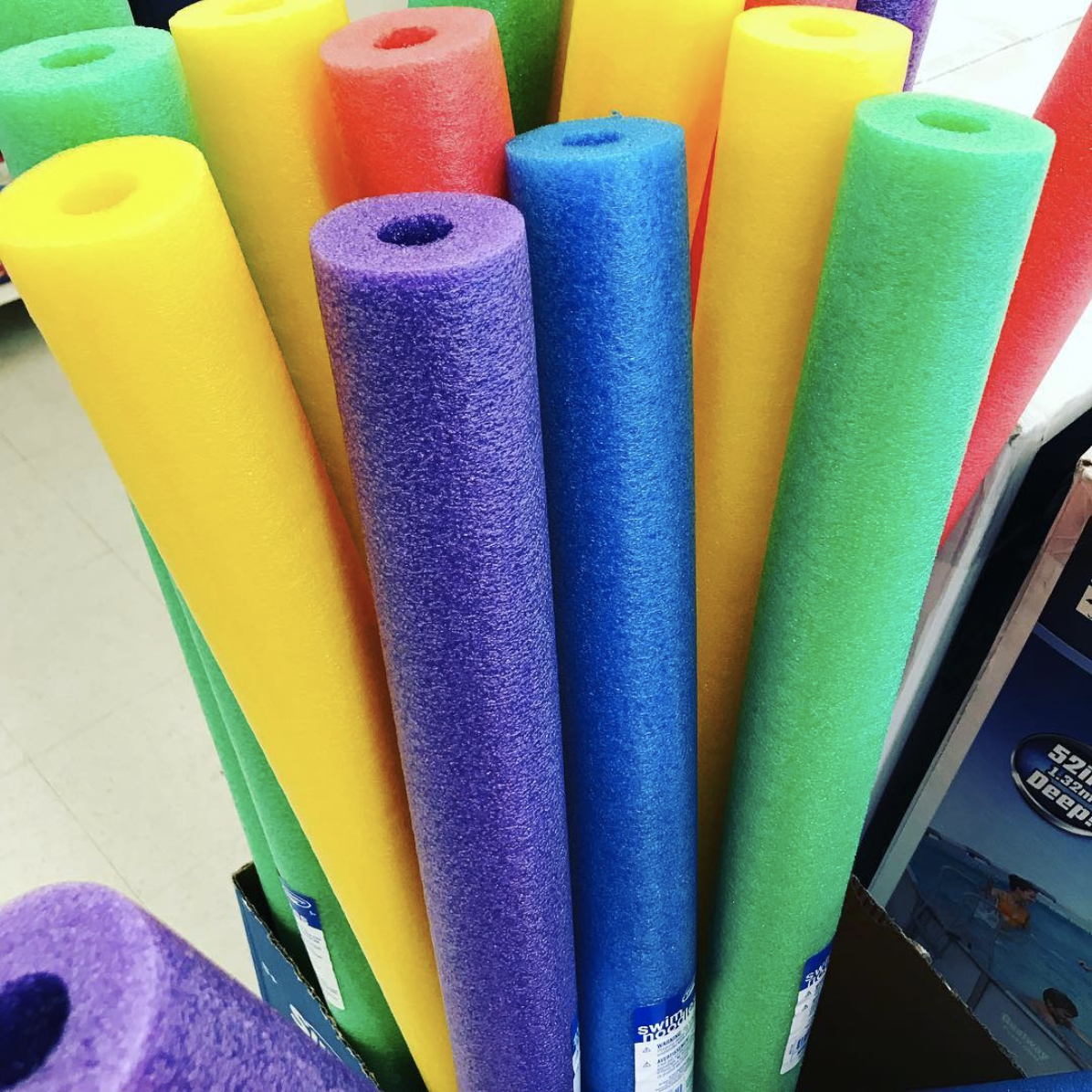 11.
Ship the extra baby stuff to your destination.
"If you're traveling with babies or toddlers, instead of trying to pack enough diapers, formula, and baby food for the whole trip, buy some of the basics you need online and have them shipped to your destination. Most hotels and resorts will hold your packages for you, and it's so much easier than trying to pack for a whole trip."
12.
Make laminated travel bingo cards.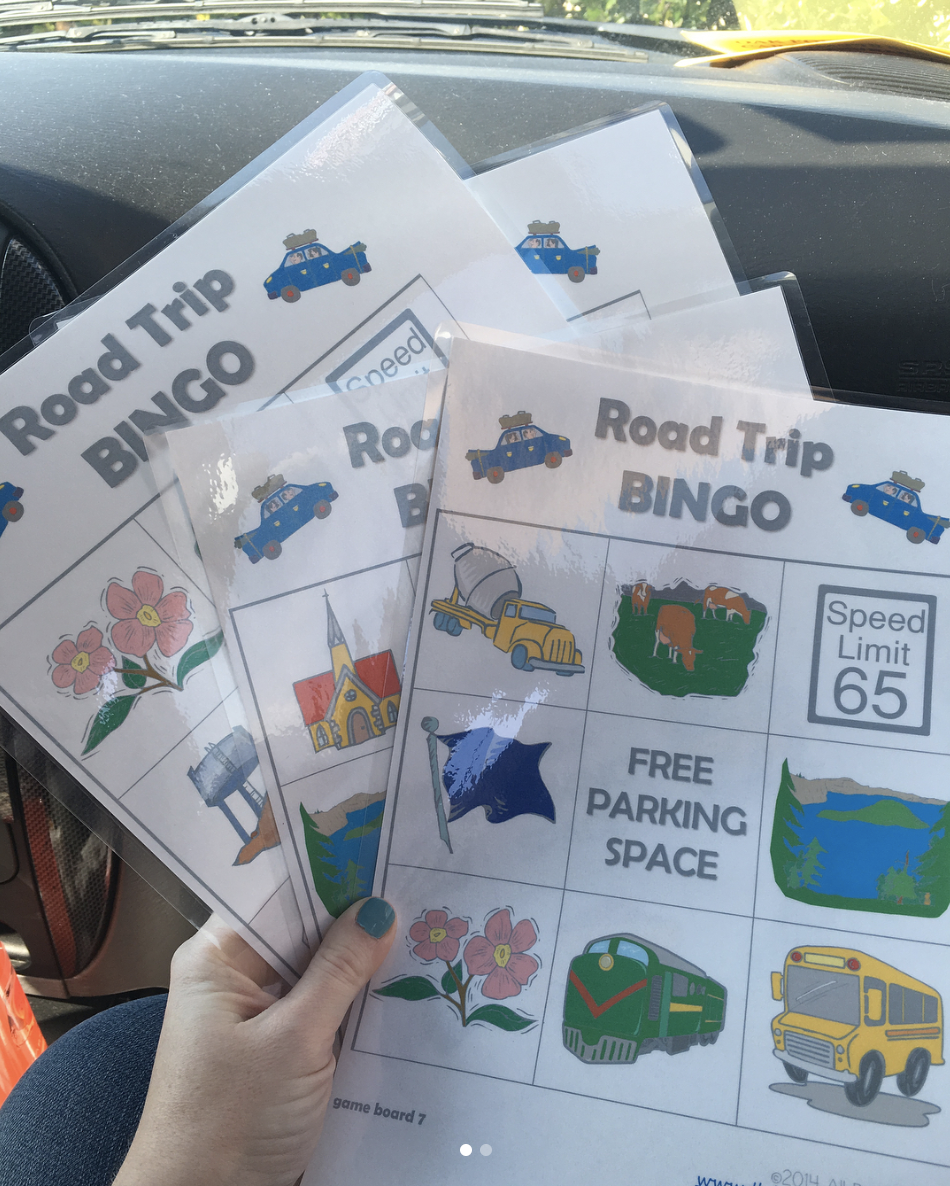 13.
Honestly, just dress them as cute as possible.
"Cute hats on the kids, especially if the hats match. Increases the likelihood that staff will soften their hearts and help — even in a busy airport when your flight has been canceled for 'maintenance issues.'" —cynthiav4cdc20f0e
14.
Reward them with the chance to choose the trip music.
15.
Put all of your liquids, including baby food and medicines, into one plastic baggie to get through security faster (and easier).
"In the airport, when you pack a diaper bag, put all the liquid, food, and medications in a plastic bag and pack it at the top. When you go through security all you have to do is pull out the plastic bag for them to check instead of digging around for it. Last time I did this a TSA lady thanked me for making it easy."
16.
Let them use dry erase markers on the airplane or car windows.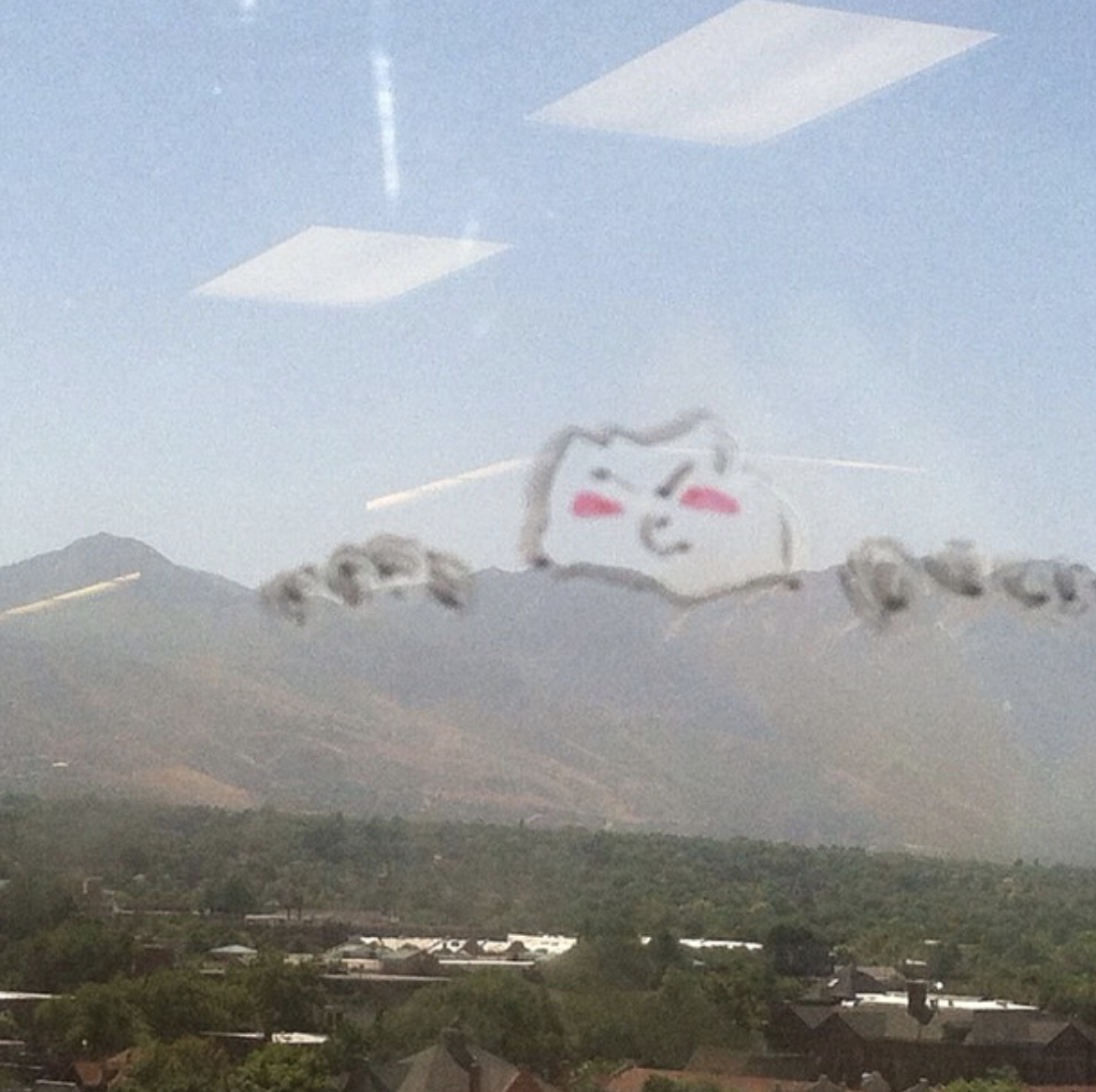 17.
Give them something to look forward to with pit stop purchases.
"When we moved from WI to FL last fall, we let our daughter pick something (under $5) at each of our many stops because 22 hours of driving needs way more distraction than just some stickers and candy. She picked up on the extra surprise she was getting and it was great for her to have something to look forward to when we were driving four to five-hour stretches."
18.
Use Federal Motor Vehicle Safety Standard-approved inflatable car seats for easy packing.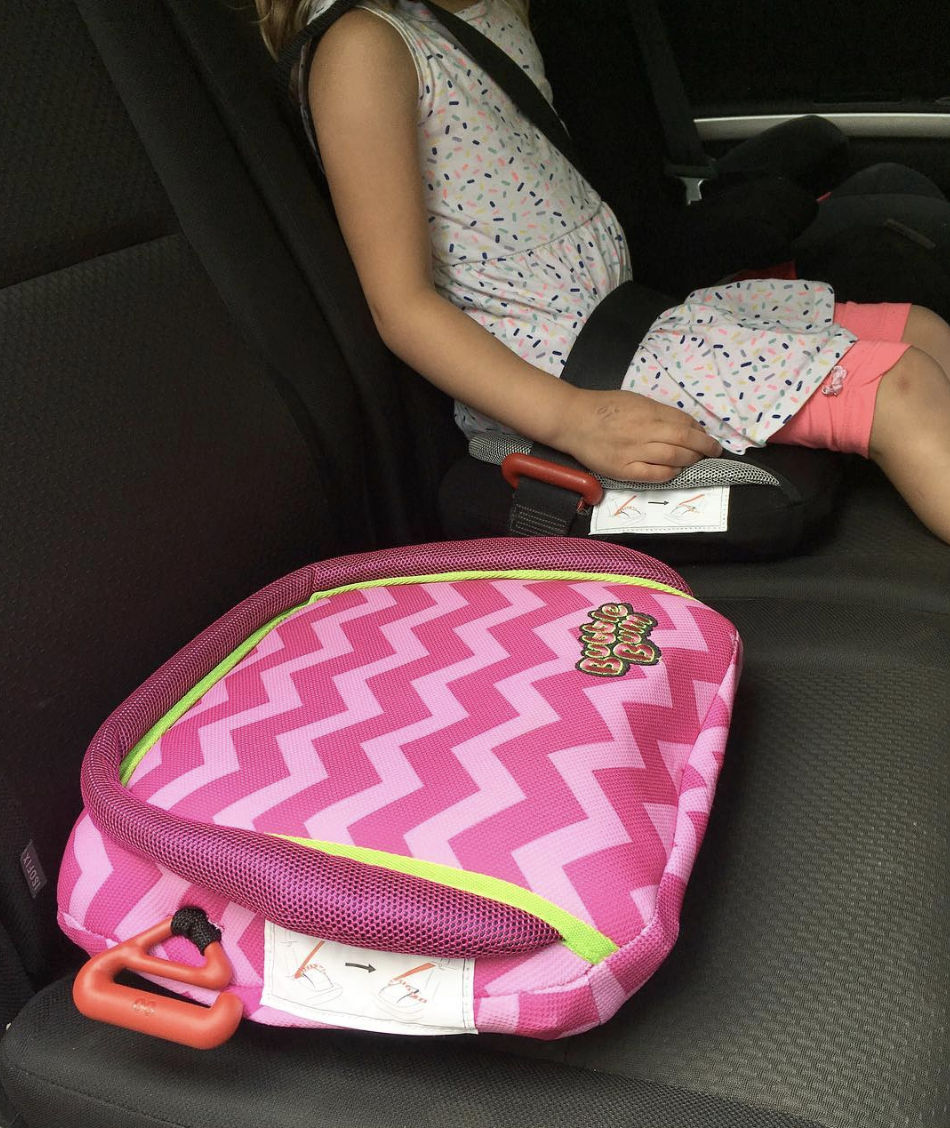 Note: Submissions have been edited for length and/or clarity.