Cyndi Lauper performed an updated version of her beloved hit "Girls Just Wanna Have Fun" on The Late Late Show because girls want more than just a little fun. Please enjoy this delightful anthem for pay equality.
We all know the iconic song opening, "I come home, in the morning light, my mother says..."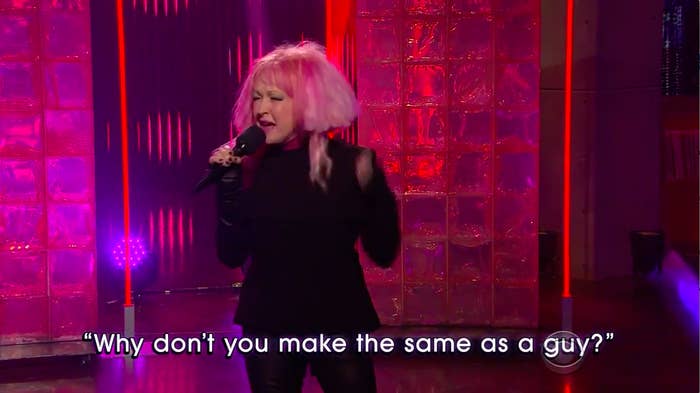 James Corden joins Cyndi with a message for the guys:
♫ 'Cause girls, they want equal funds. ♫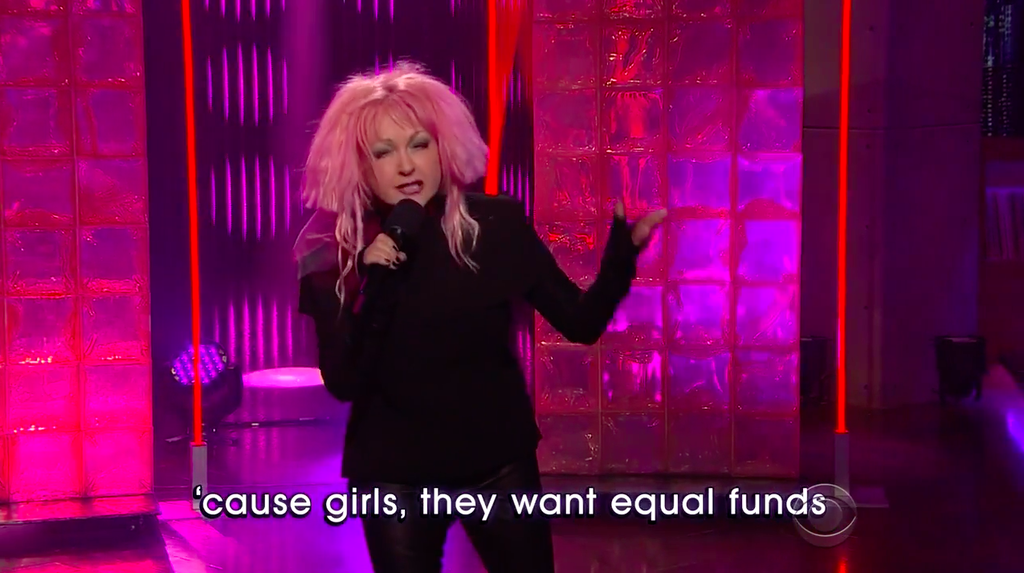 OK, and also a sweater. Equal pay and a sensible cardigan?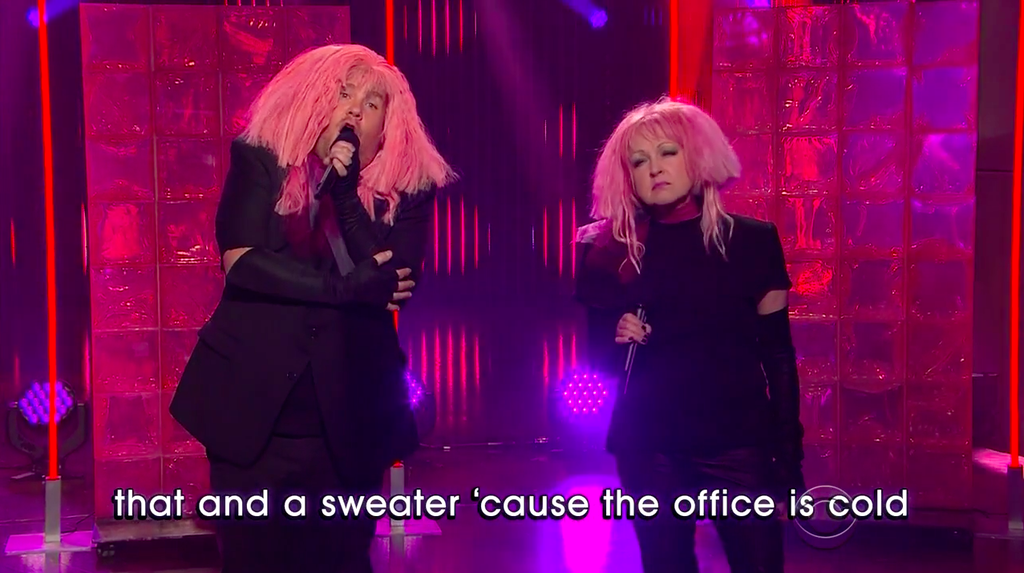 Cyndi also takes exception to the film trope of women running through dangerous situations in high heels.
But most important: