When this adorable little smarty wanted to get down off the bed, he realized it was a little too far down to safely land. Watch as he figures out the perfect solution for a soft landing.
Baby senses danger below!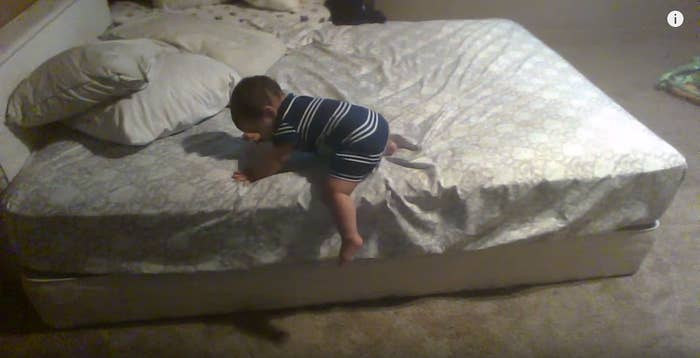 Good thing there are three pillows on the bed! Perfect for stacking.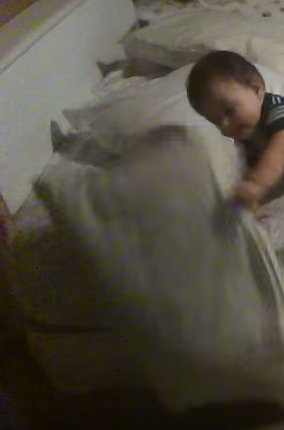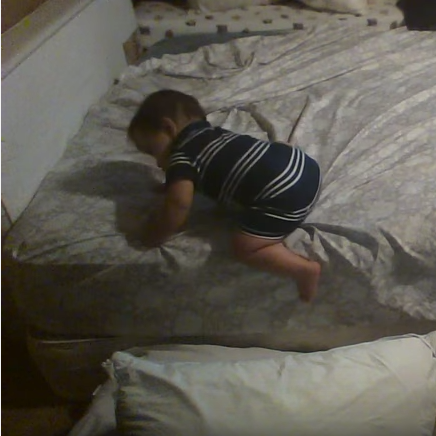 Watch out for this one, Mom and Dad!