When Brooke Ellington of Midland, Texas gave birth to her son Boyd two years ago, her loving corgi, Ryder, was by her side for her entire labor and home birth. The photos were captured by Kristin Ann Photo, a local photographer who specializes in birth and newborn photos.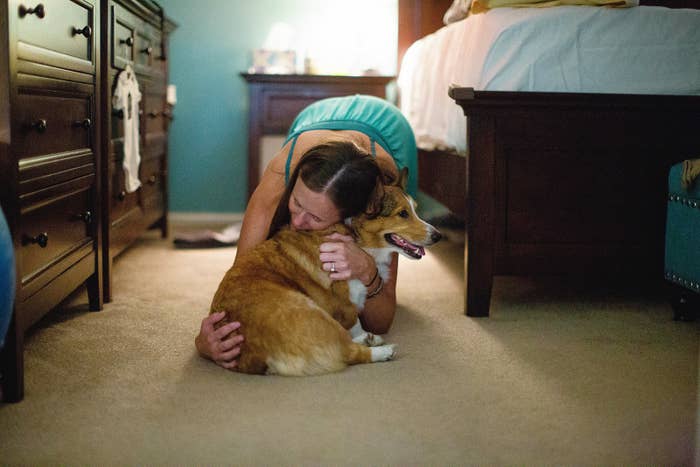 Sadly, not long after Boyd's birth, the family lost Ryder to lymphoma.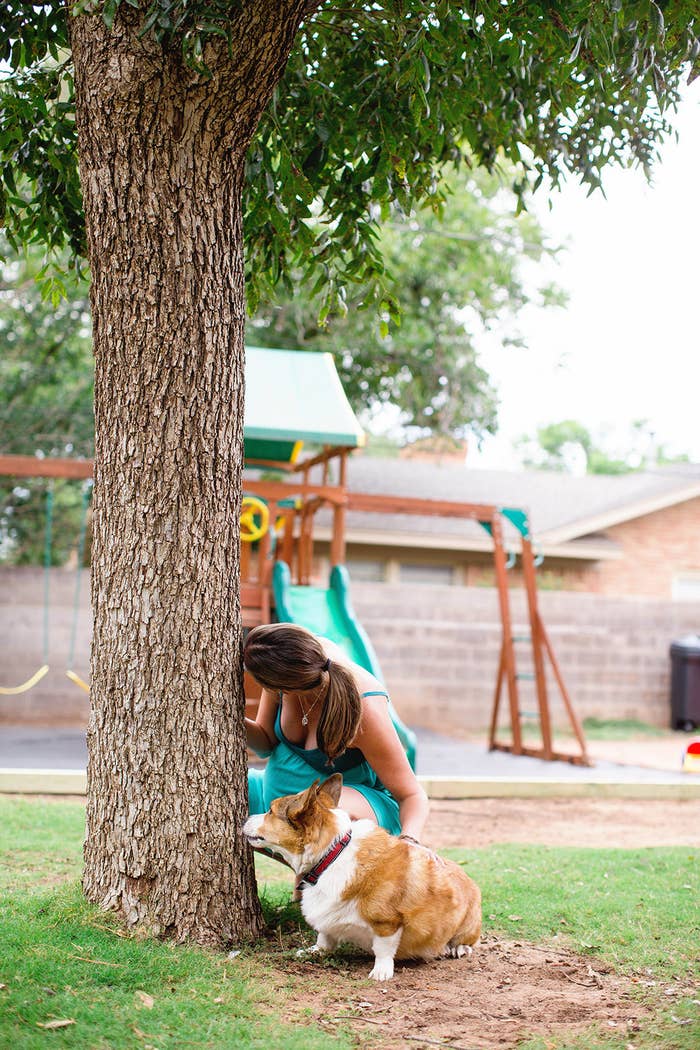 And that's when a sweet puppy named Ranger became part of the family.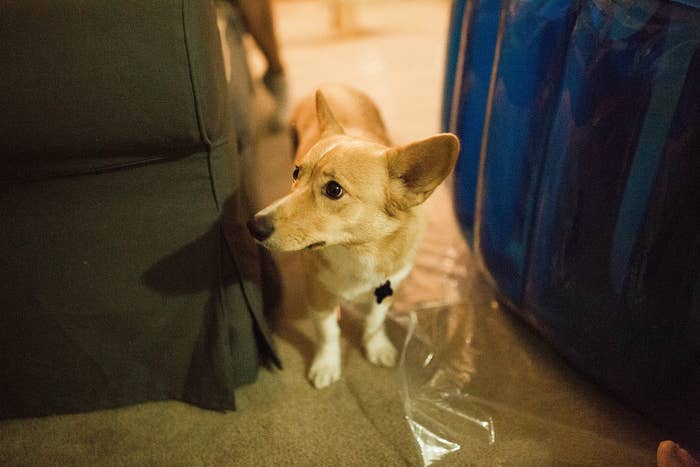 And when it was time for Brooke to deliver her third child (she also has an older son named Boone), Ranger was right there to give her lots of love and support.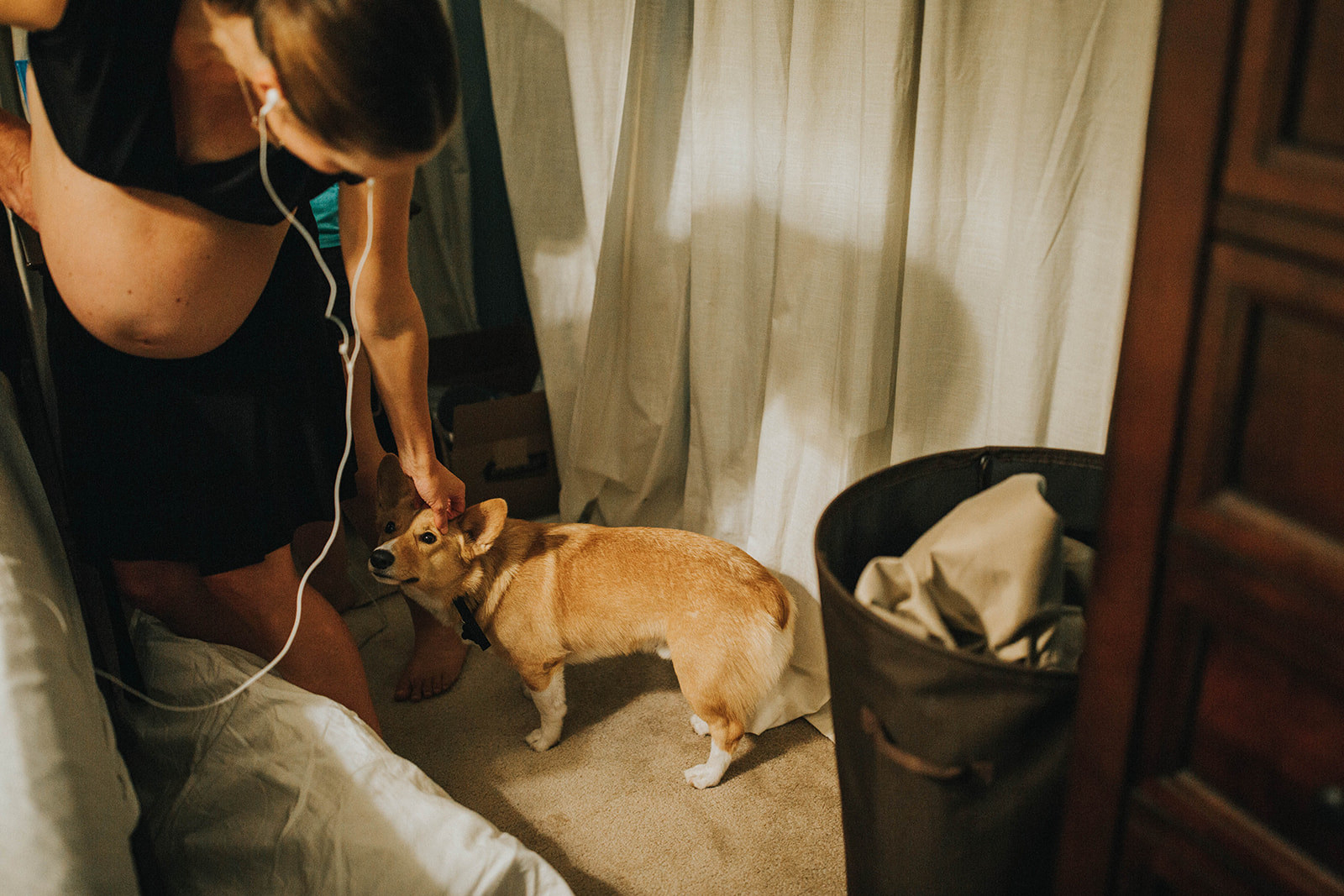 Kristin, the family's go-to photographer, told BuzzFeed, "...being a dog-obsessed person to begin with, I just had to take pictures of him loving and watching her."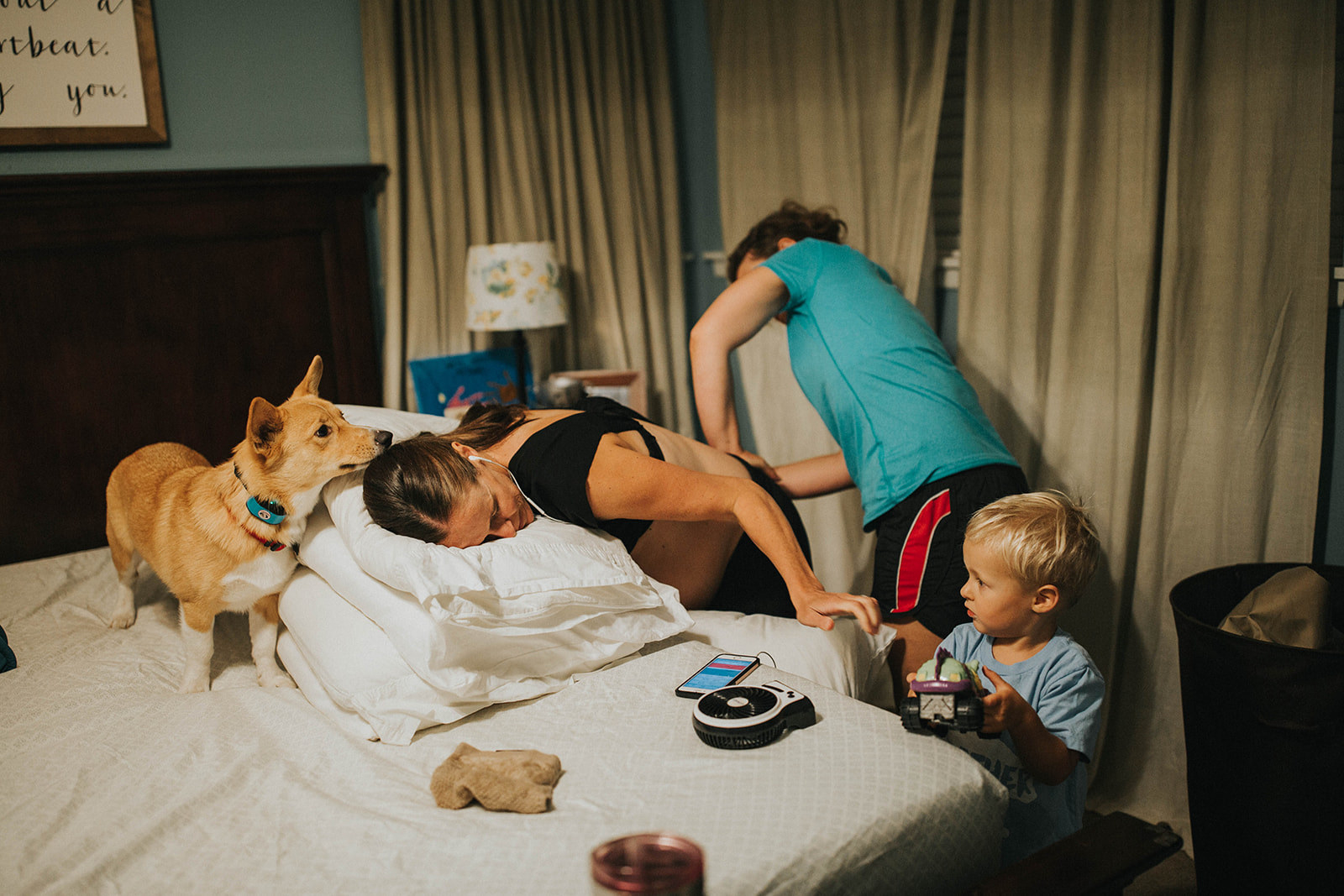 She said, "Ranger was so sweet and caring. He would lay under the bed watching Brooke while She was rocking back and forth on the edge. He would come and give her a kiss after she would go through a contraction."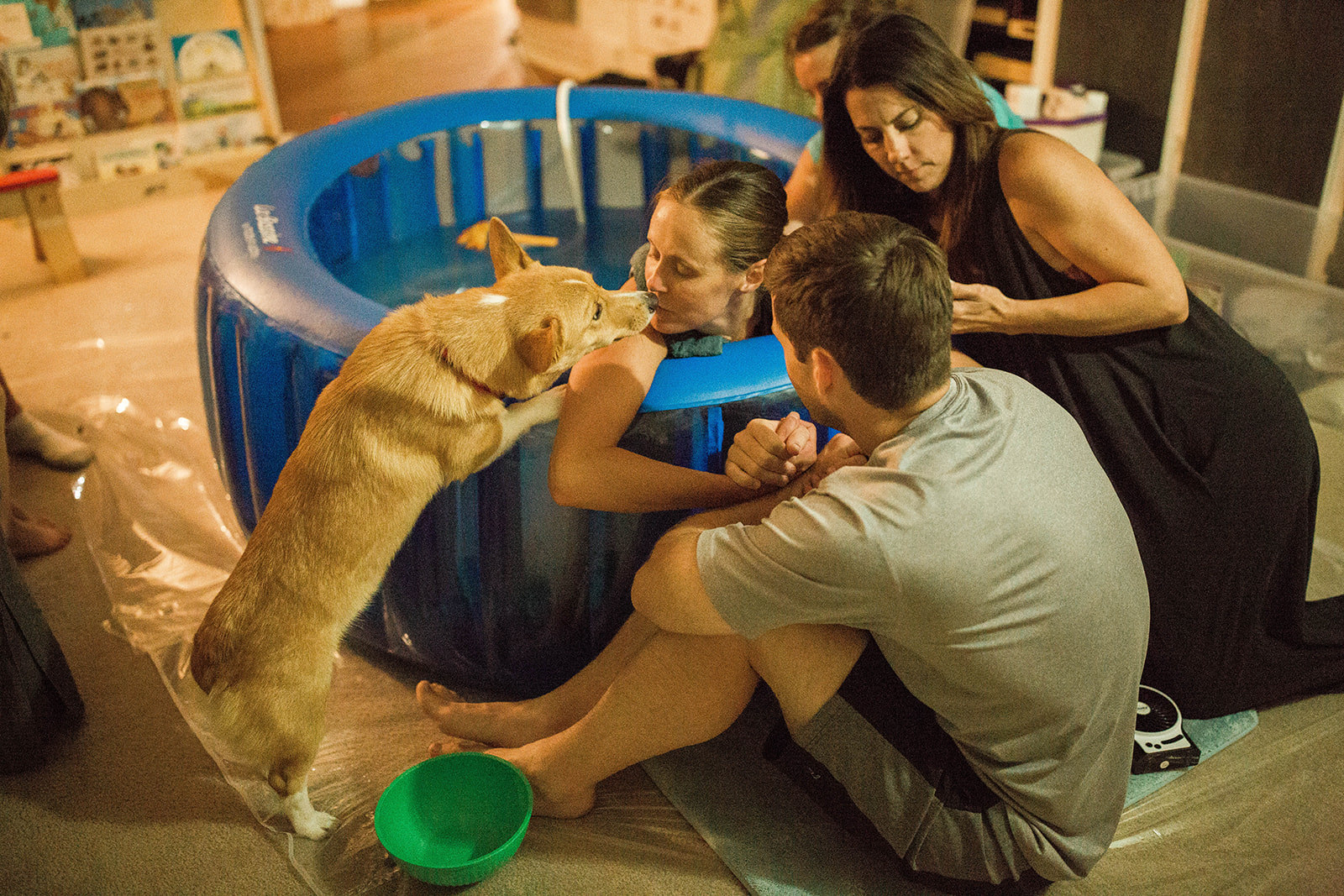 Brooke, who is also a trained doula herself, said that she regretted not having a photographer present for the birth of her first son, Boone.
She explained:
With my first birth I didn't have a photographer and so wish I had those memories to look at and share with my children. When I had Kristin photograph my second birth, it was like she just blended in and was a part of the family. This time with my third birth, I couldn't imagine her not being there. She was such a calm presence and was so sweet with my kids and my corgi. I will always cherish the way she captured this moment of the birth of my surprise little baby girl, Berkeley Sue.
Brooke didn't realize just how present Ranger was until she saw the pictures.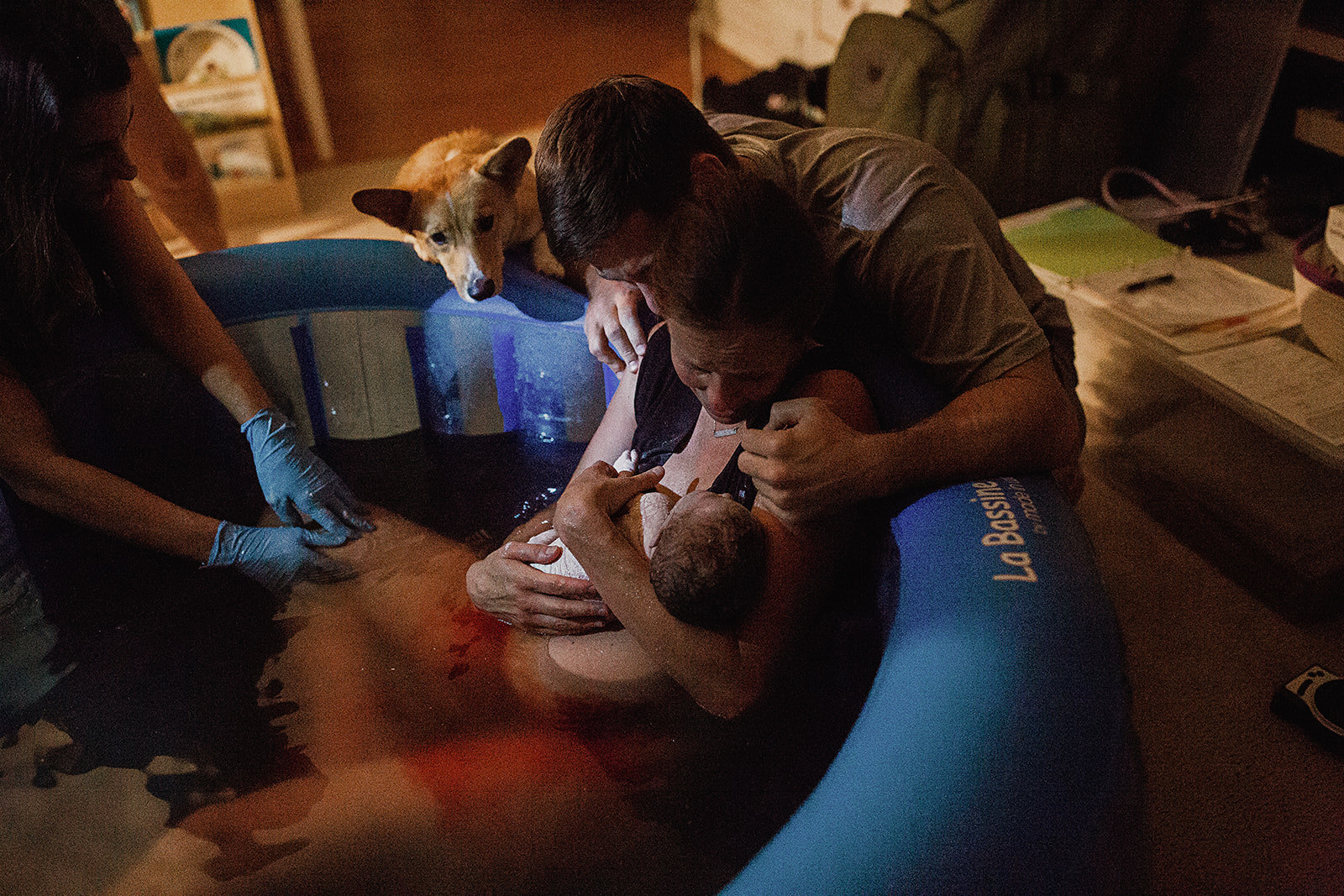 Once baby girl Berkeley Sue was born, it was absolutely love at first sight for Ranger.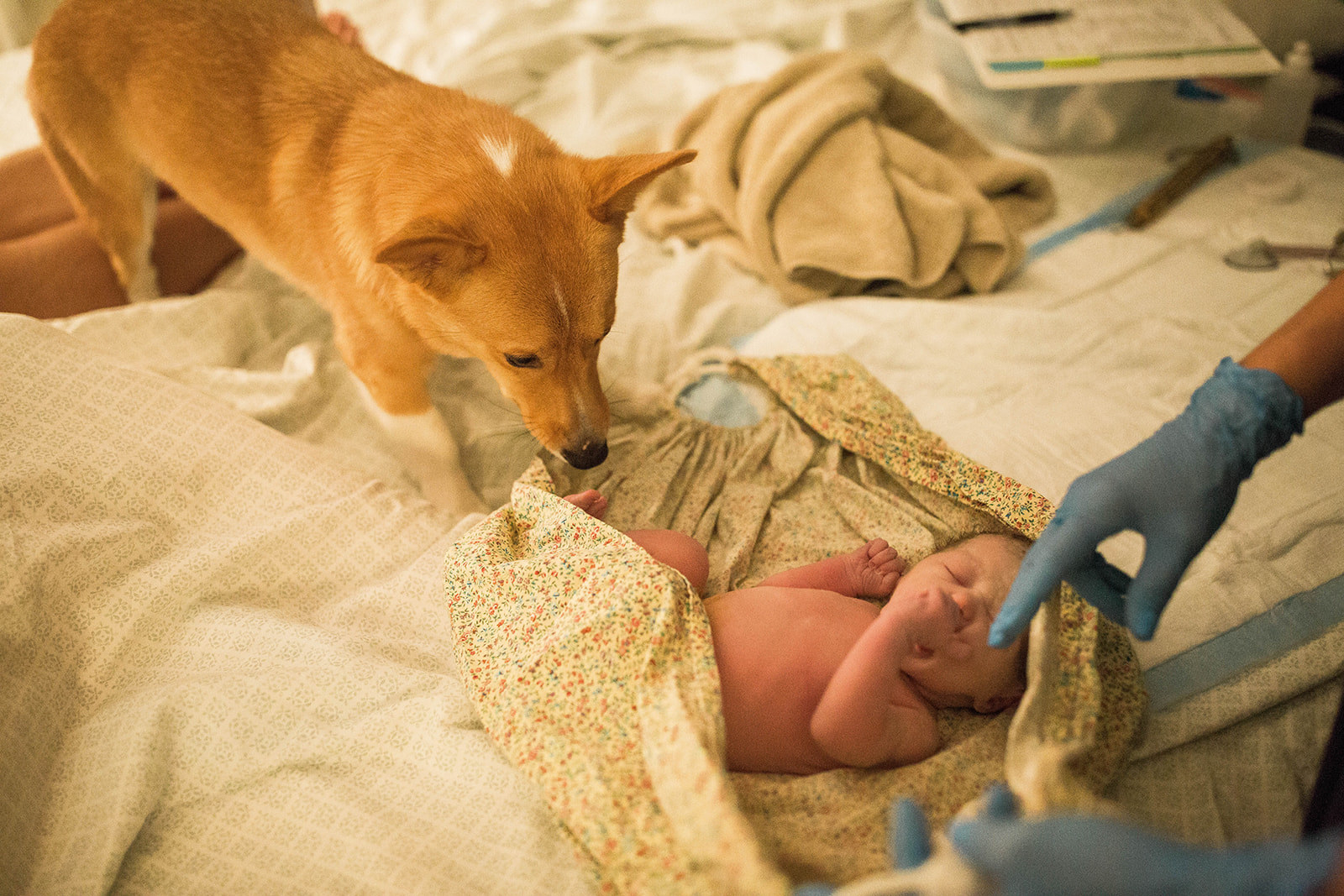 Kristin says she hopes that "people see the beauty in birth through the eyes of Ranger."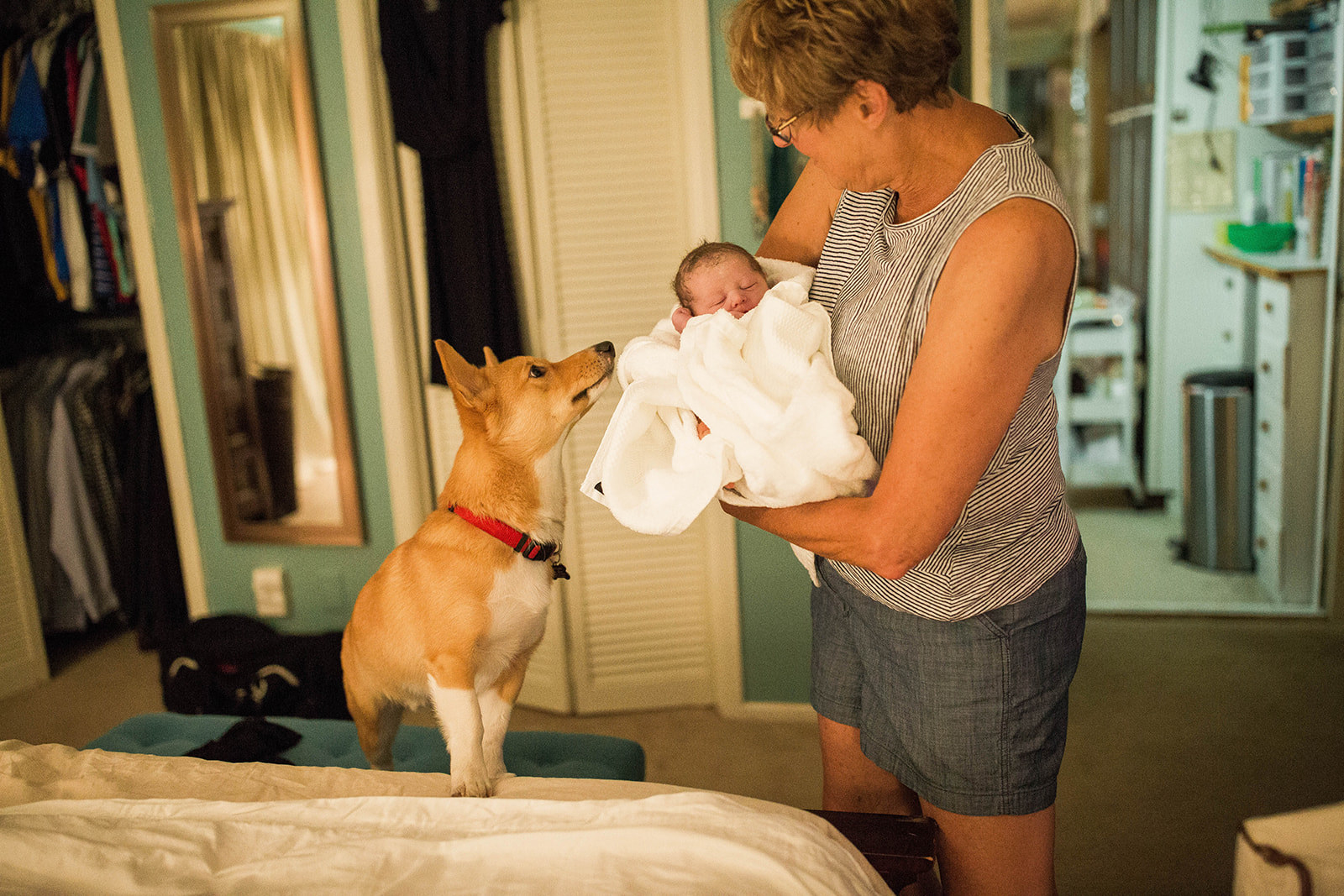 Brooke hopes that her experience will help other moms find a birth plan that makes them feel happy and supported.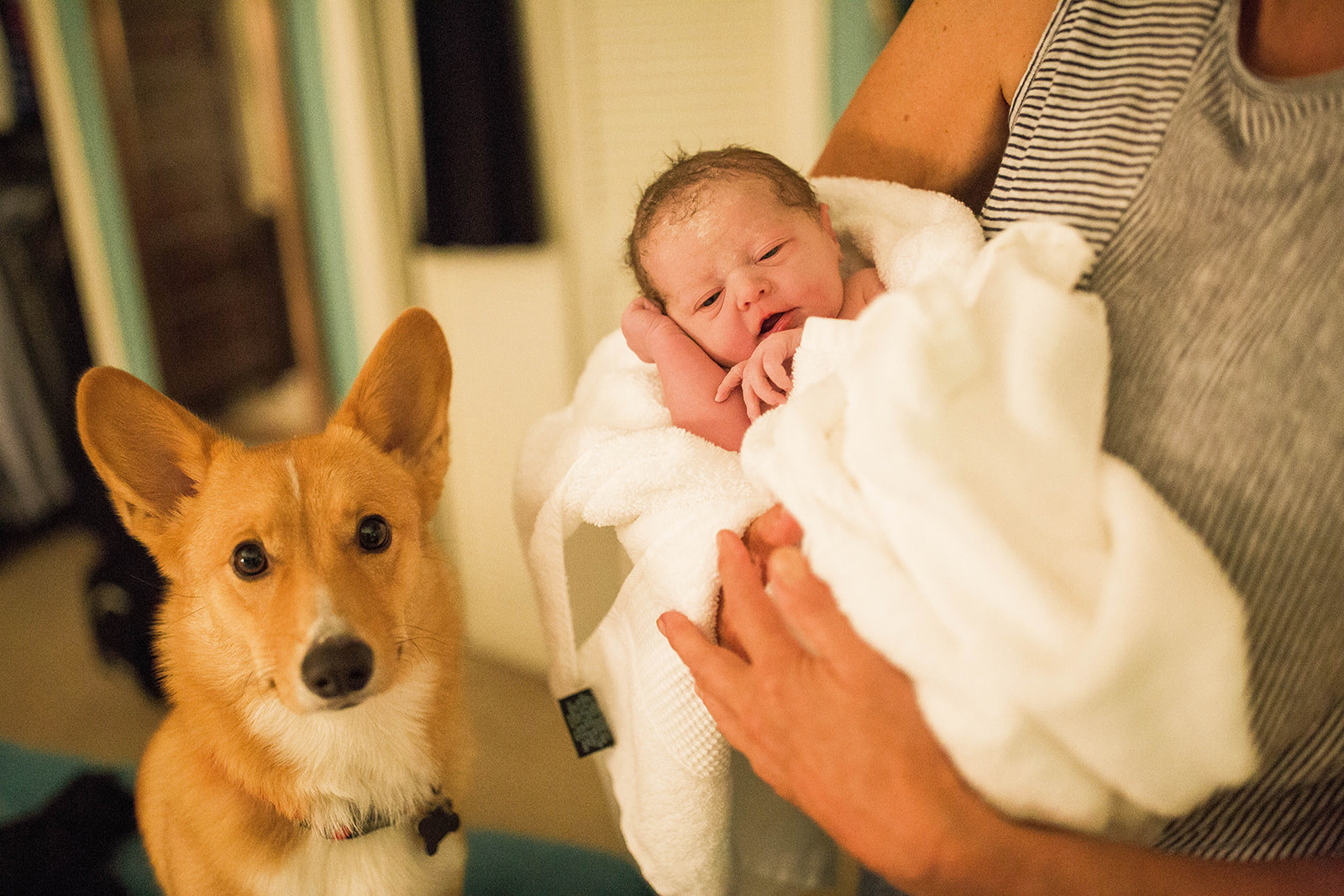 Looks like Ranger found his perfect forever family, and they found the sweetest, furriest, brother on the planet.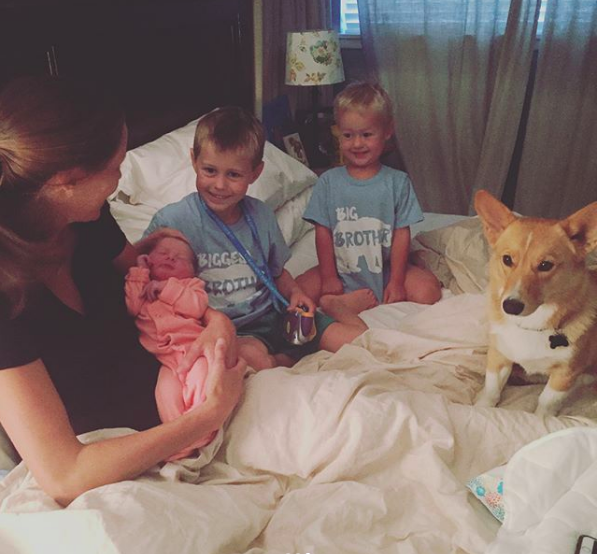 CORRECTION
Brooke Ellington's name was misspelled in a previous version of this post.