We've all seen those adorably sweet videos of pets meeting the family baby for the first time with happiness and love. This is not one of those videos.
Like most new parents bringing a baby home to a pet, Charlie's humans gave him newborn baby Sadie's hat and blanket to sniff, to learn her scent.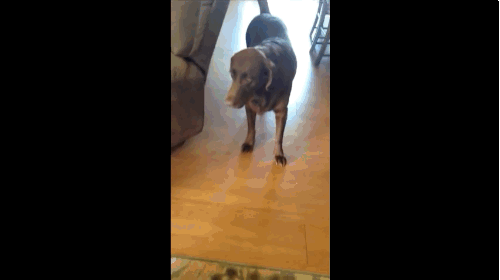 But as soon as Charlie hears "Sadie is gonna come home tomorrow!" he loses it. Literally.