Amy Poehler and Nick Offerman are reuniting for their upcoming unscripted craft competition series, Making It. To promote the show, the former Parks and Recreation co-stars had an adorably clever "pun-off," and it's thimble-y perfect.
Unlike scrapbook queen Leslie Knope, Amy Poehler is a "self-proclaimed crafting novice" who has a great appreciation for people who can make beautiful things.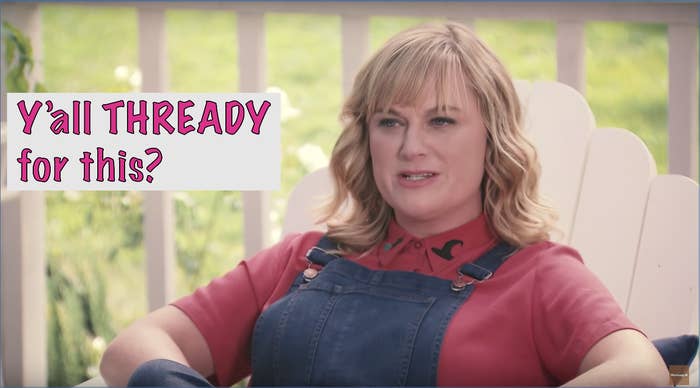 Nick Offerman, much like his Parks and Rec altar-ego Ron Swanson is quite the craftsman in real life.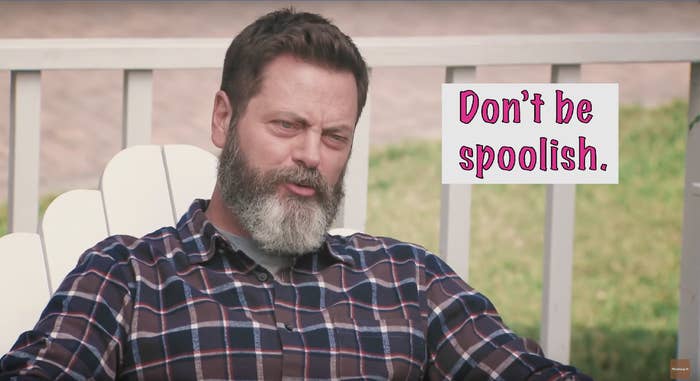 While Amy held her own with some witty puns like "no way, crochet" and this hilarious macrame wordplay...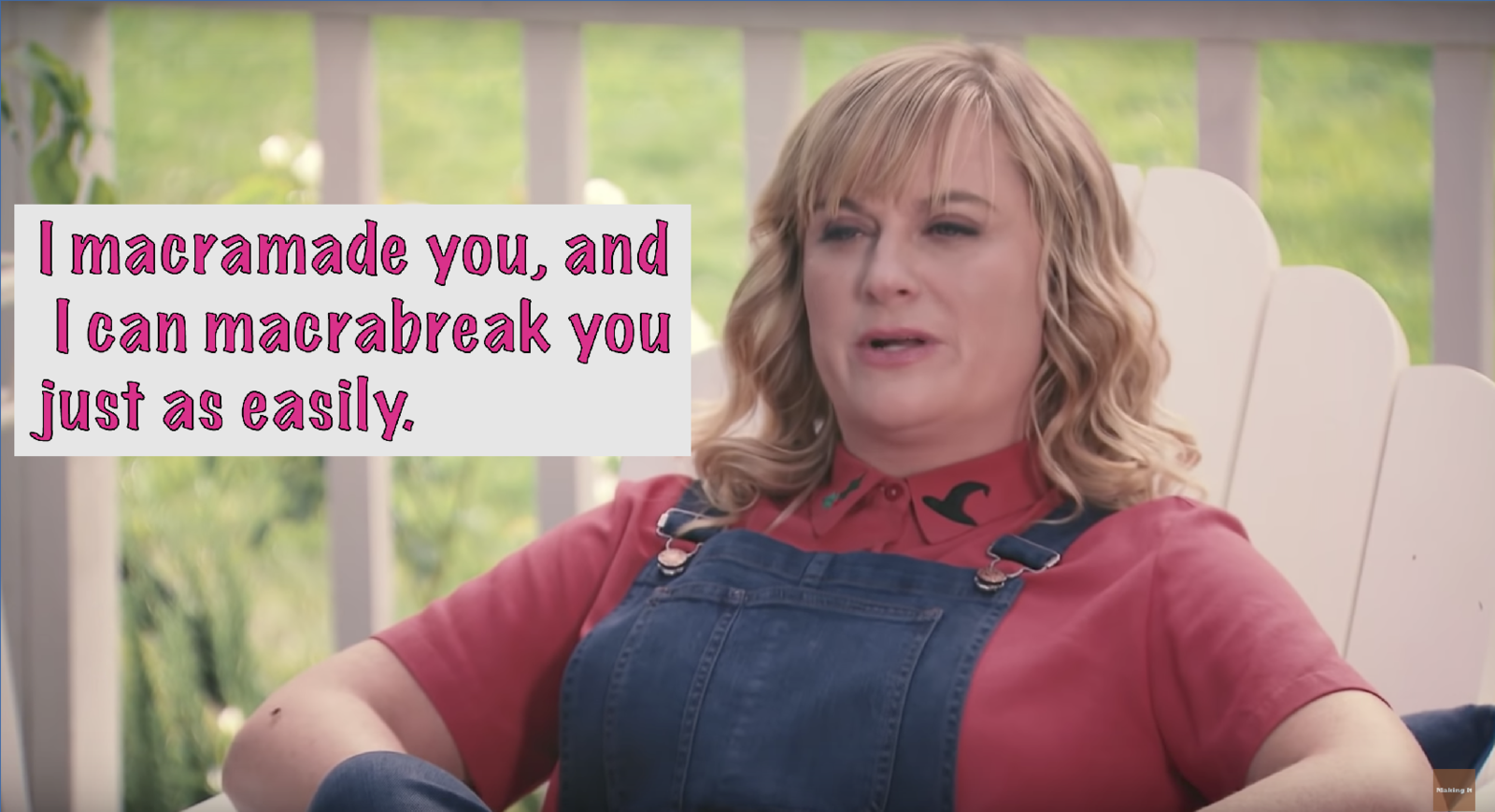 ...Nick ruled the day with this incredibly clever two part knockout: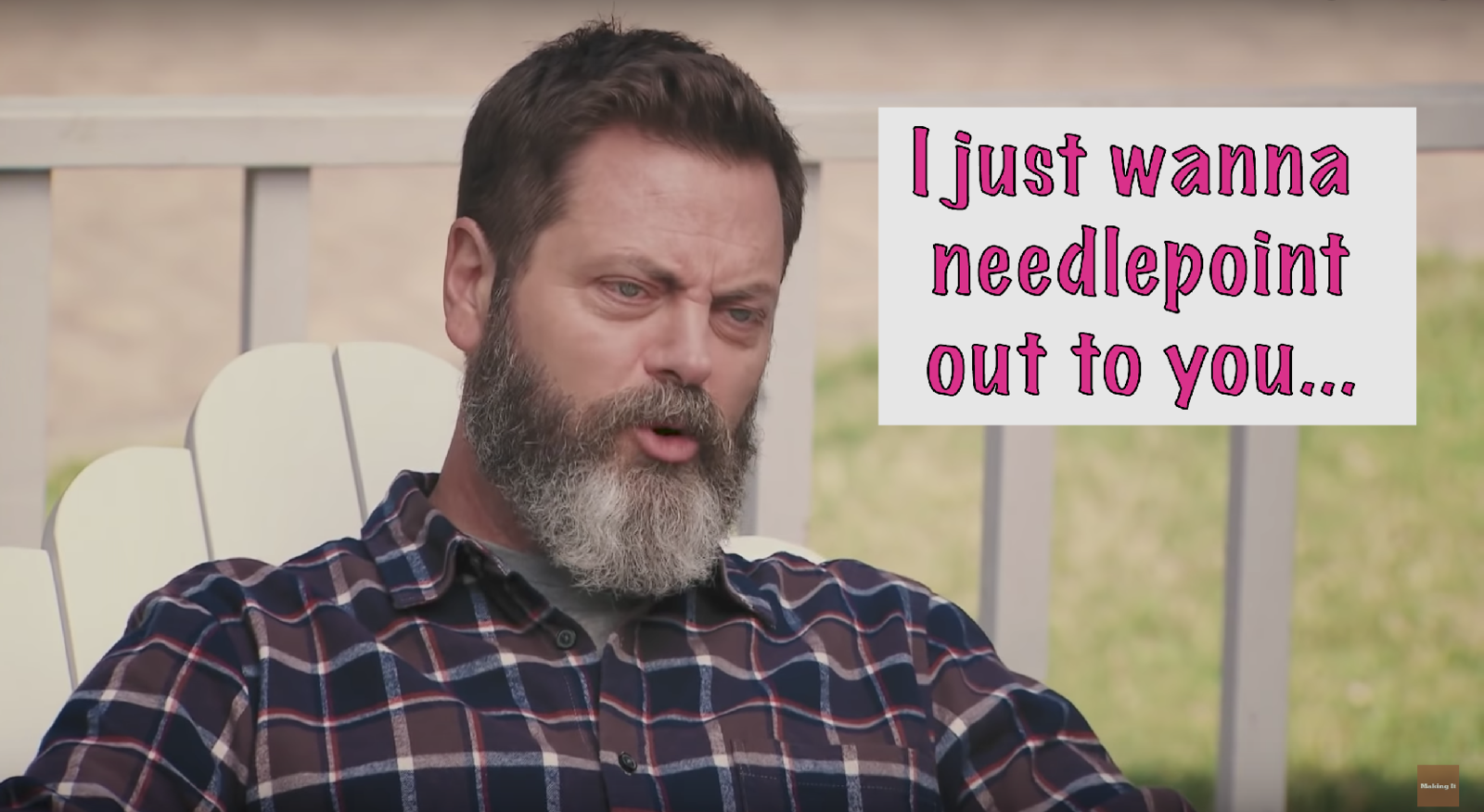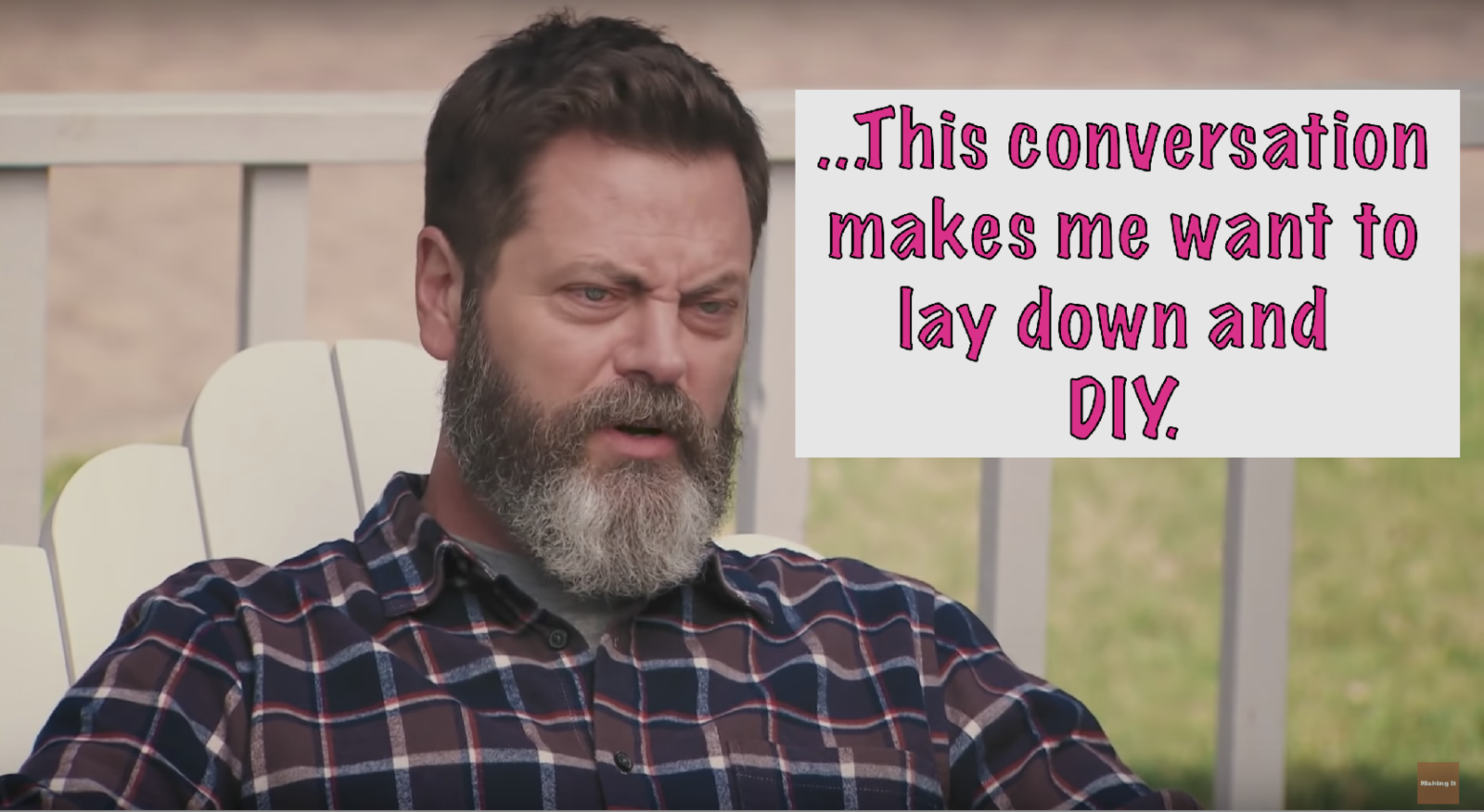 We're just SEW grateful to have these two weirdos back together again.