This 2-Year-Old Trying To Blow Out His Birthday Candle Is Heartbreakingly Cute
This kid and his dad prove that with a little bit of perseverance and some creative thinking, anything is possible!
Look at that adorable face filled with anticipation as his parents sing Happy Birthday.
Dad tries to coach him through it, telling him to open his mouth...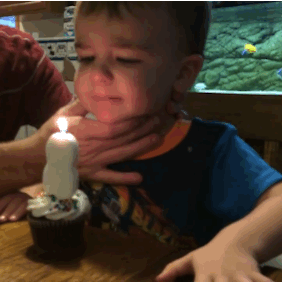 Finally, Dad gets pretty resourceful and comes up with a brilliant solution!