1.
When Jake and Rosa perfectly out-witted Amy.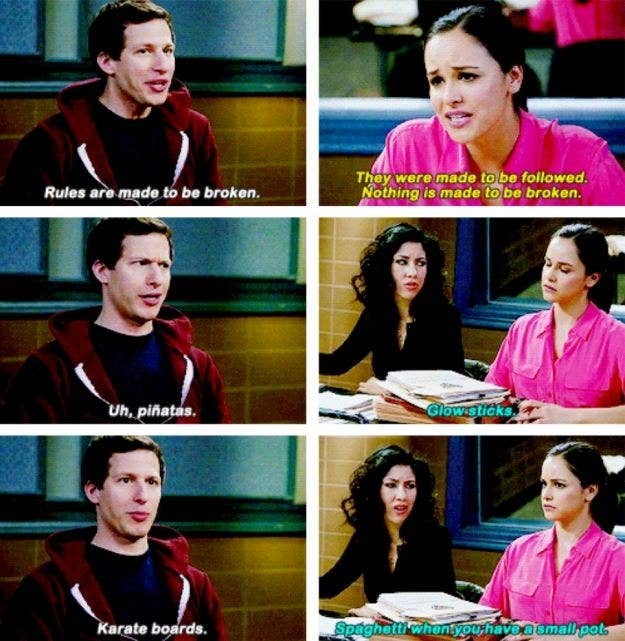 2.
When Amy went undercover as a pregnant convict and Boyle delighted in it...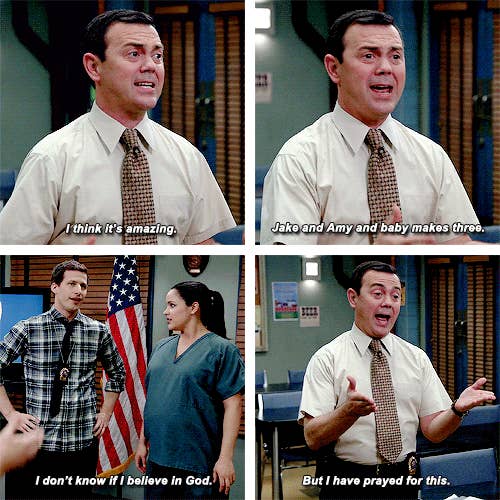 3.
... because Boyle is a huge Amy/Jake shipper.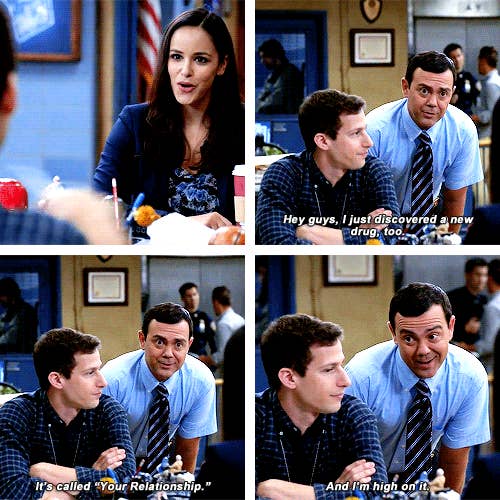 4.
To the point where it's almost creepy. But also hilarious.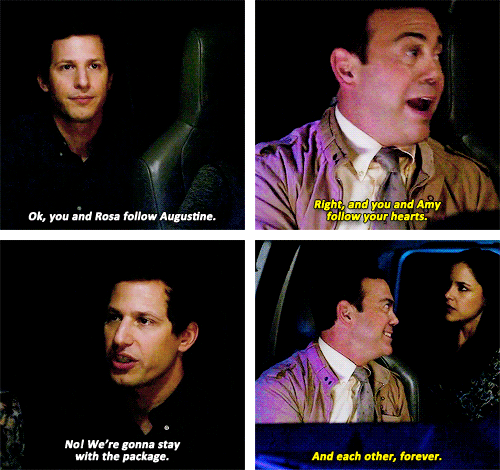 5.
When we got a very stark glimpse into what Captain Holt was like as a child.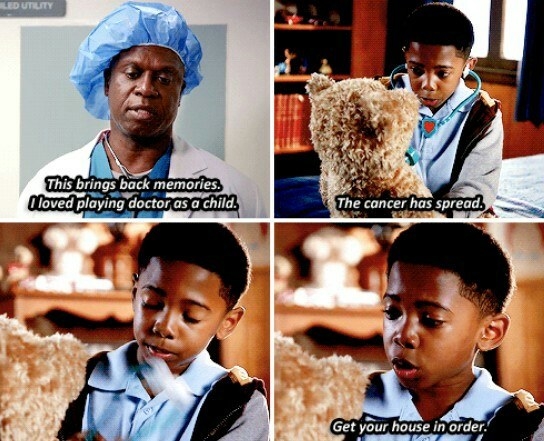 6.
And we learned a little something about young Rosa. And Jake, too.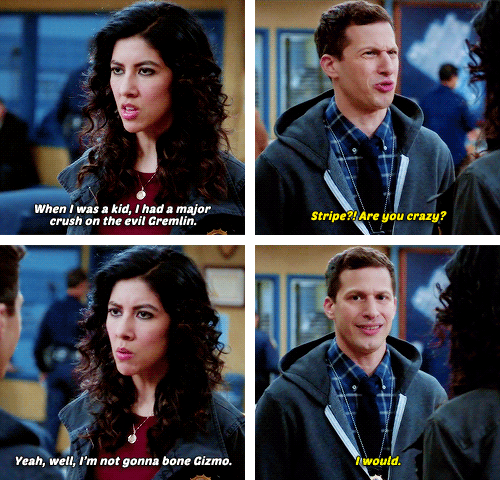 7.
When Amy really wanted to make a good impression on Jake's mom.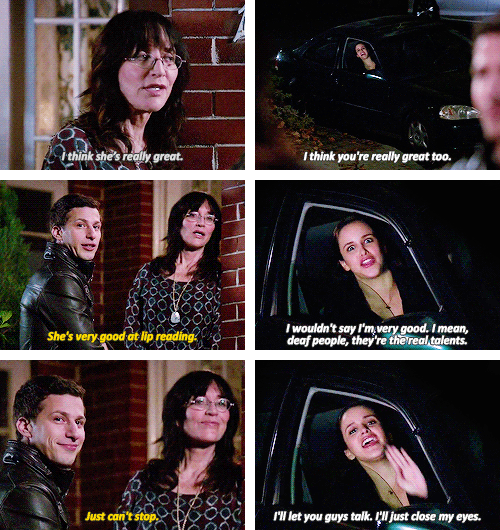 8.
When Gina leaned into a psychic prediction.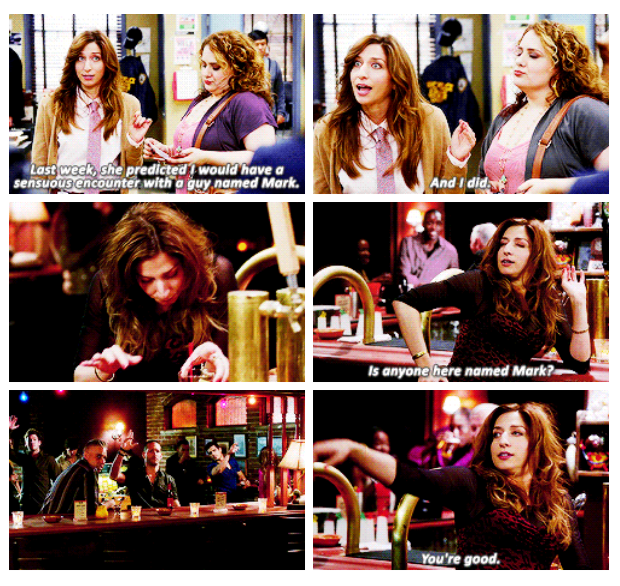 9.
Every time Jake used Amy's words to name her sex tape.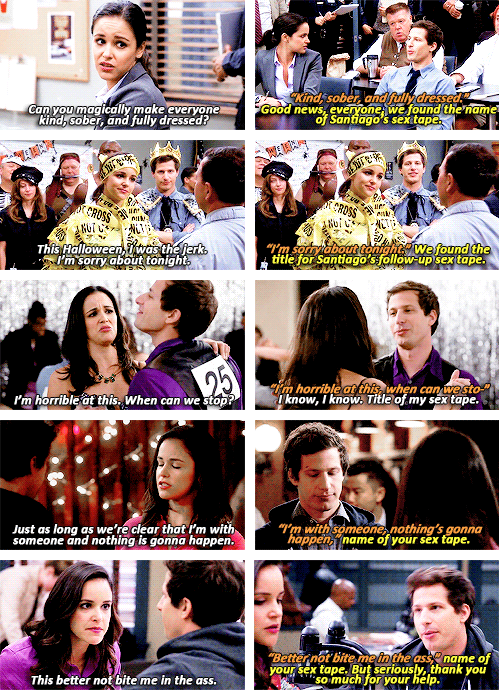 10.
When Rosa understood the love of a dog.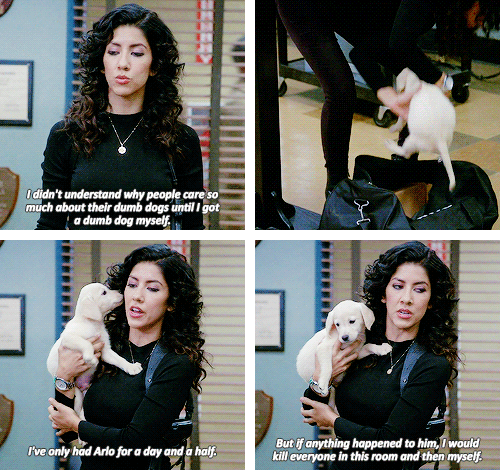 11.
When Jake read Harry Potter for Amy because LOVE.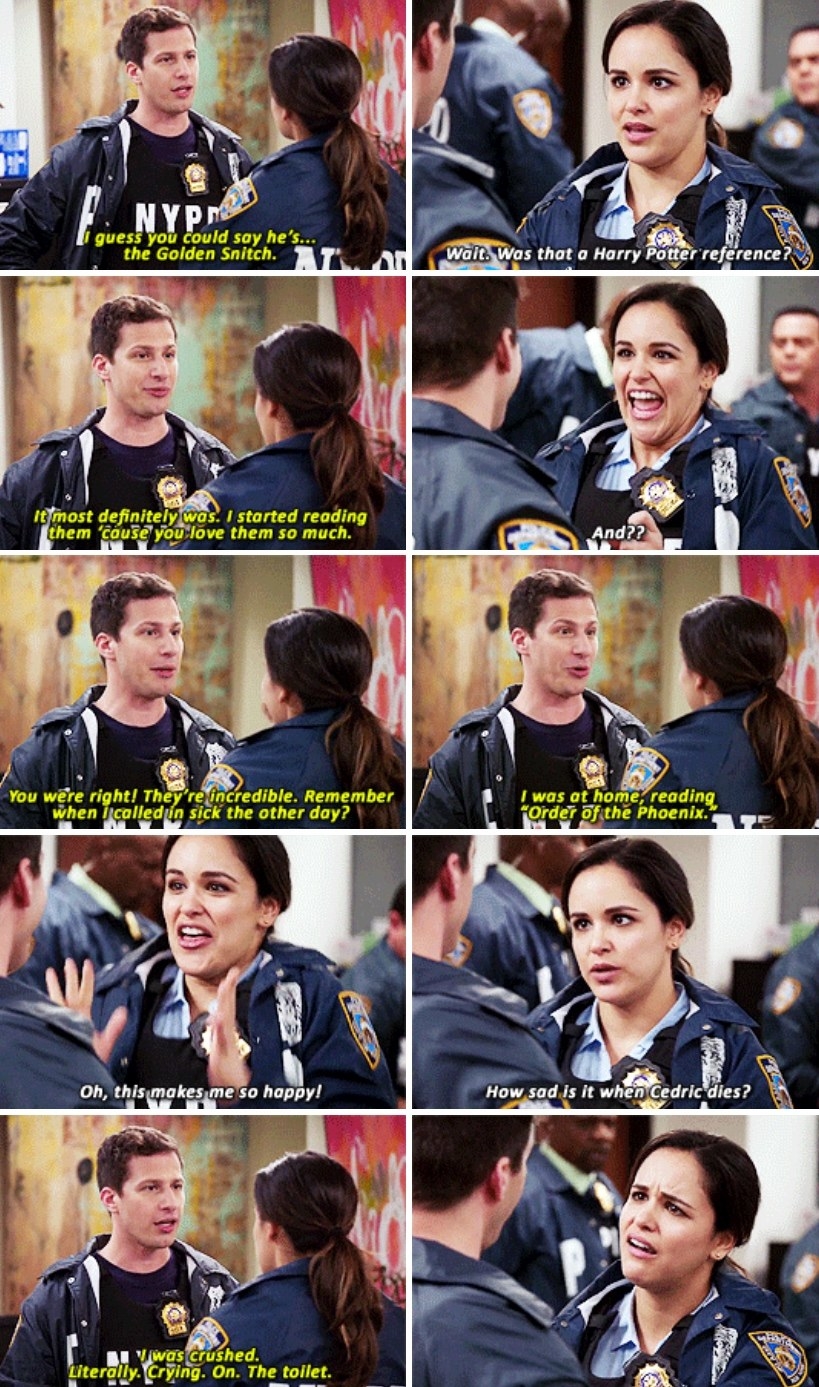 12.
When Jake extolled the virtues of being the little spoon.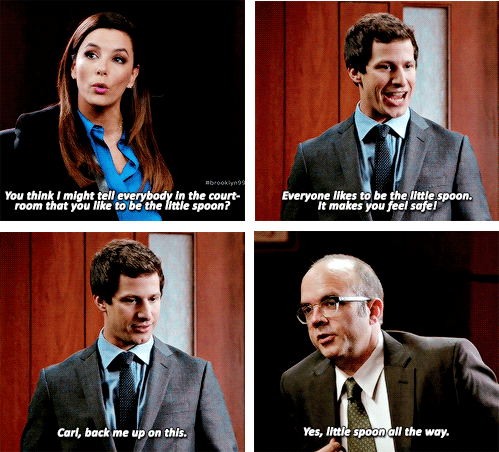 13.
When Amy banked some sweet blackmail images of young Jake.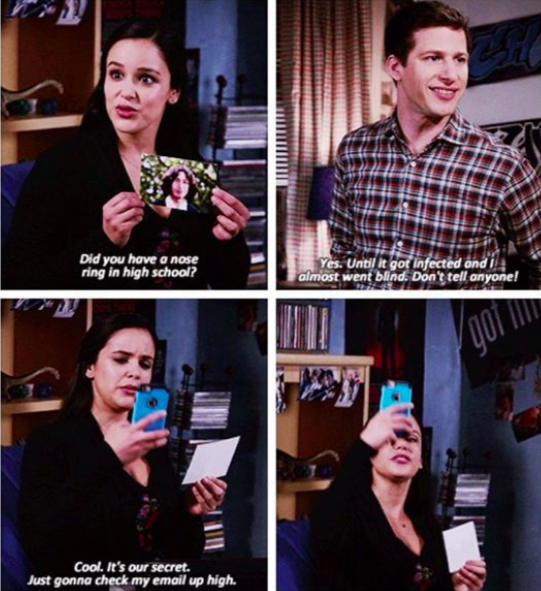 14.
When Rosa didn't want to make small talk.
15.
When a lie detector got Jake and Terry to live their truth.
16.
When we met "Scary Terry."
17.
When Captain Holt roasted Jake over his messy locker.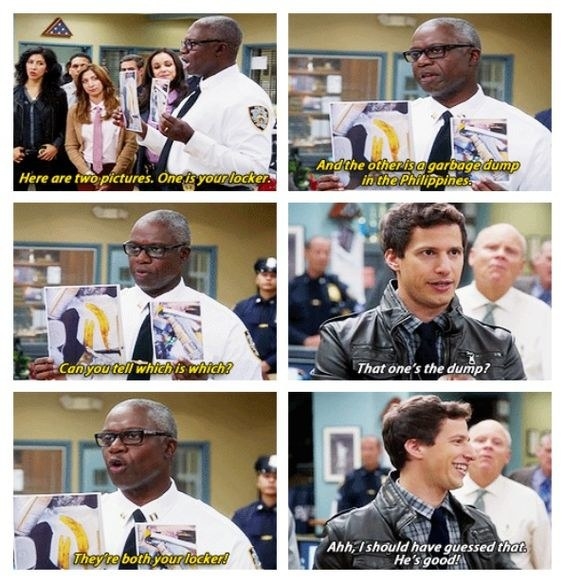 18.
When Boyle's love for his BFF Jake was so powerful.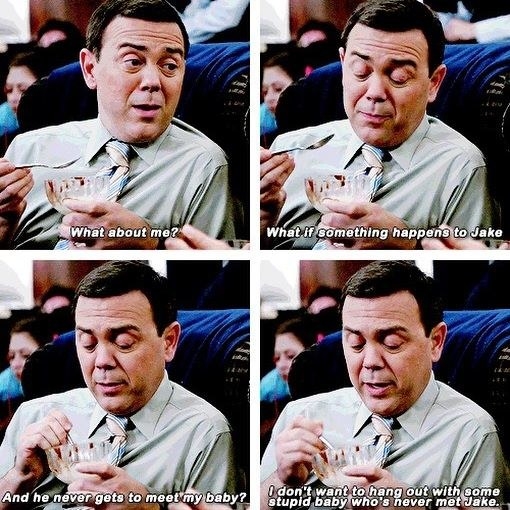 19.
And finally, when Jake proved that Terry would always catch him, literally, no matter what.