Alita: Battle Angel bursts into Aussie cinemas February 14. We have seen a sneak preview and can officially tell you it's thrilling AF.
Set in a post-apocalyptic world, Alita: Battle Angel tells the story of Alita, a cyborg with no memory of her past. She's found in a garbage dump by brilliant scientist Dr. Ido, played by two-time Oscar-winner Christoph Waltz, who builds her a new cybernetic body.
As the story unfolds, Alita is determined to learn about the nature of her past, the bustling world around her, and the ancient technology inside her...which at a moment's notice transforms her from a bright-eyed young woman to a badass fighting machine!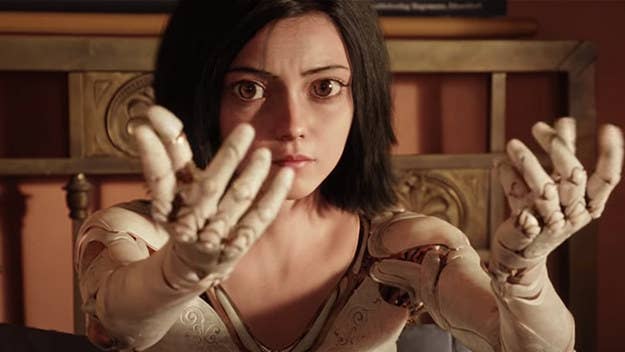 You'll be transported to the world of Iron City – a gritty dystopian universe unlike anything you've seen before.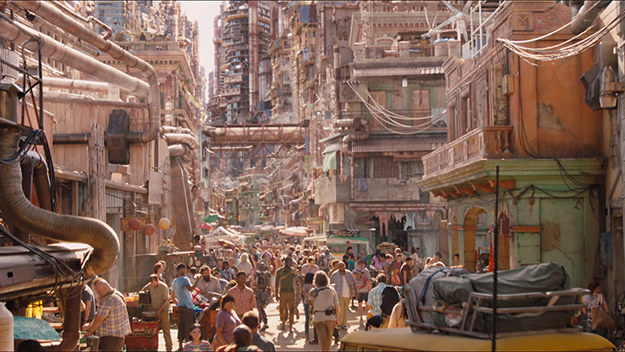 But as Alita learns of the incredible power that lies within her, so does a menacing villain – played by Oscar-winner Mahershala Ali – whose performance will give you chills.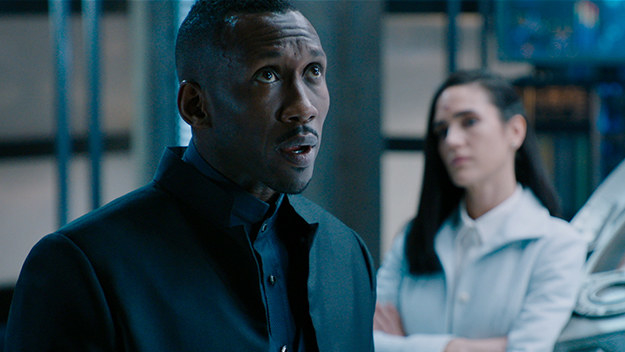 When we say this movie is "thrilling," we really mean it: full-on, literally on-the-edge-of-your-seat thrilling. Take a look at this:
And this scene from the heart-pounding futuristic sport of motorball:
But what makes this movie genuinely thrilling is not just the action sequences – it's the feeling of real people and real relationships that are in genuine jeopardy.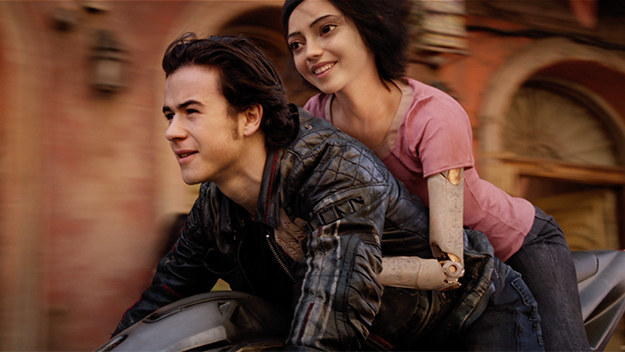 That's not an easy task when it comes to big-budget CGI blockbusters. It's all too easy for an audience to disconnect from the story and characters in a frenzy of explosions and rapid camera movements. Not the case here.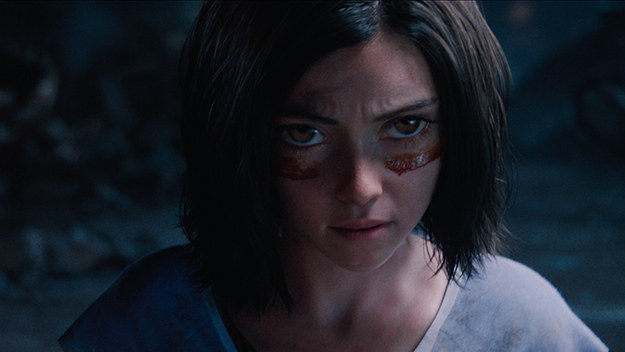 The character of Alita is masterfully brought to life through CGI by Weta Workshop (The Lord Of The Rings) and performance-capture of actress Rosa Salazar. The result is a larger-than-life, kick-ass heroine who is also nuanced and complex.
Not to mention, this film is a feast of visual spectacle, as you'd expect from producer James Cameron (Titanic, Avatar, and Terminator) and directed by Robert Rodriguez (Sin City).
But where Alita: Battle Angel rises above most pure-spectacle movies is in the characterisation of Alita herself. Although she's part robot, Hugo says it best when he tells her she is "the most human person" he's ever met.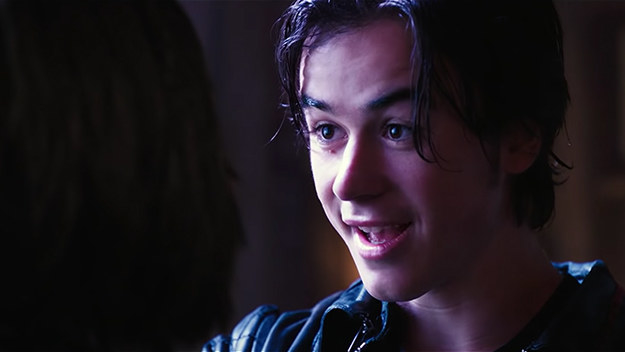 With high-stakes action, amazing performances, world-class cast, and real emotional resonance, Alita: Battle Angel, is a tense, thrilling ride that demands to be seen.